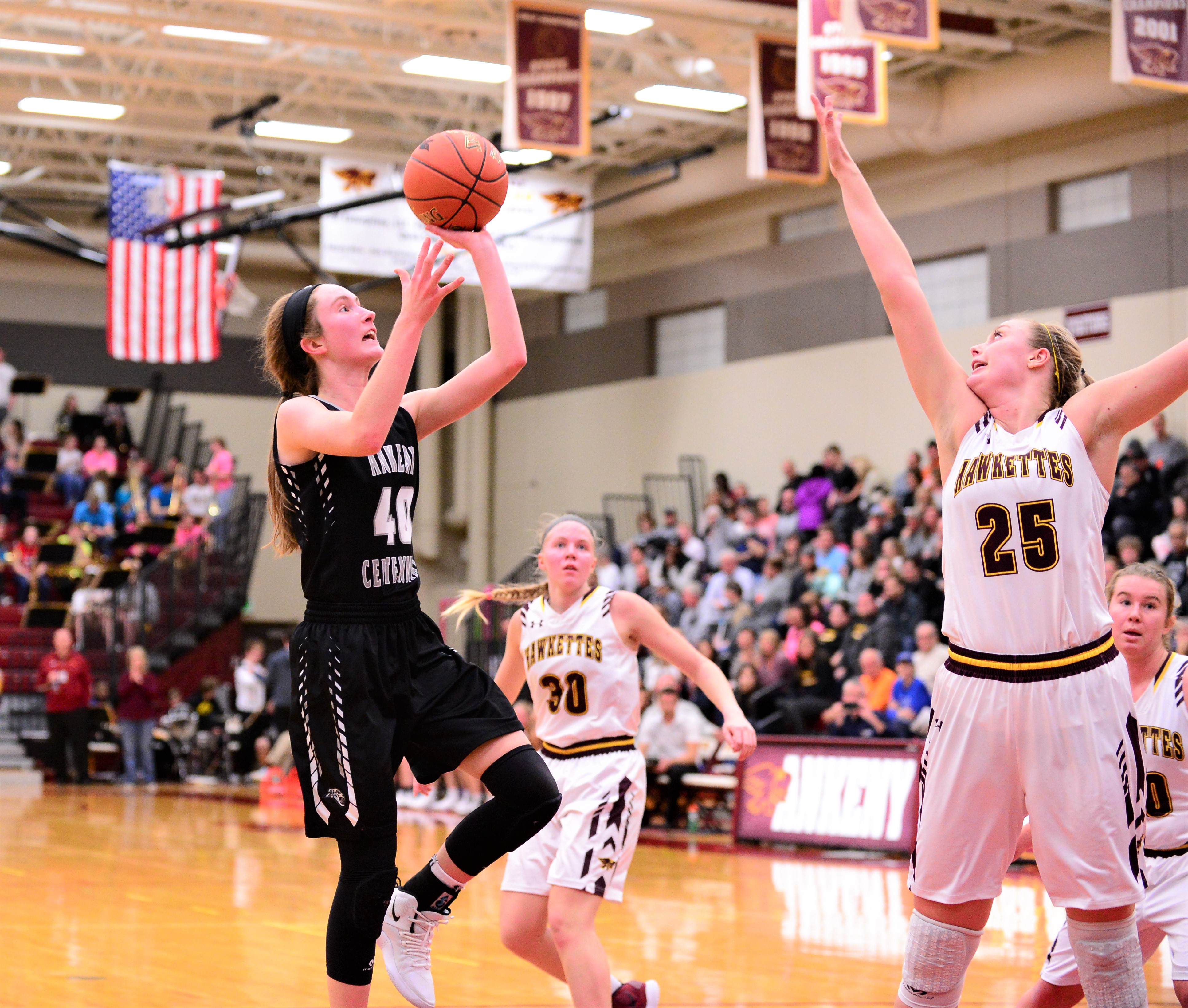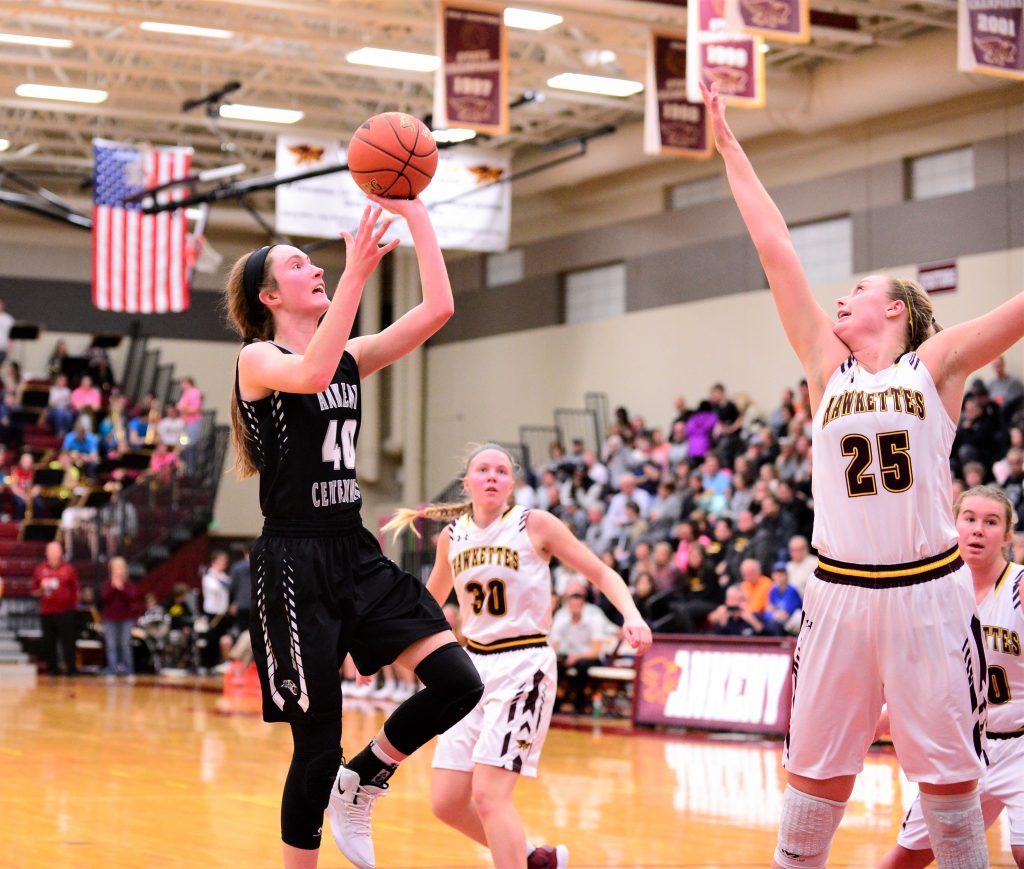 Junior guard Meg Burns has helped the 12th-ranked Ankeny Centennial girls' basketball team to a 6-4 record. She scored a season-high 13 points in the Jaguars' 62-40 victory over then-No. 6 Dowling Catholic on Tuesday.
Burns is averaging 8.0 points per game. She leads the Jaguars in 3-point goals and is shooting 32.7 percent from behind the arc (17-of-52).
Here is some inside info on Burns:
How is the season going thus far?
Our team has improved immensely since the beginning of the season. Everyone has a positive attitude and works really hard in practice. We have had high and low points in the season so far, but we are continuing to grow and get better.
Are you happy with where your team is at heading into the holiday break?
I am. We know what we need to work on, and everyone is focused on getting better. Every practice and every game we are getting a little bit better, so I look forward to having a stronger second half to our season.
What did you think of your team's performance in Friday's 51-50 loss at Urbandale?
Although the game did not end the way we had hoped, I was proud of how we continued to battle the whole game, despite an 11-point deficit at halftime. We know that we can win these close games, and I am confident we will win more of these as the season goes on.
Urbandale guard and Creighton recruit DeeDee Pryor, who had 18 points for the J-Hawks, is one of the fastest players in the state. What did your team do to try to slow her down?
We focused on stopping her penetration to keep her from getting her confidence up early in the game.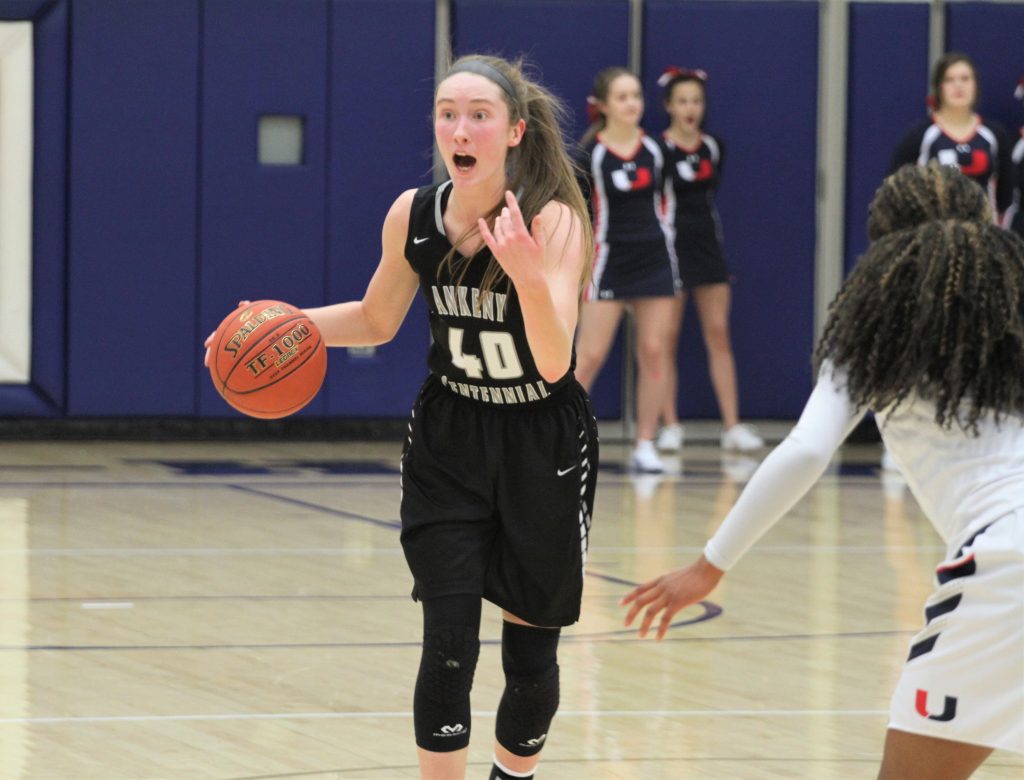 You've already had to defend some of the state's best players this season, including Maryland recruit Zoe Young of Valley and Caitlin Clark of Dowling Catholic. Who has been the most difficult player for you to guard and why?
Both of these players are very skilled and are both equally talented in their own ways. I cannot say that one is more difficult to guard than the other.
I know you suffered a turf toe injury over the summer that has slowed you at times this season. How did you initially suffer the injury?
I do not remember the specific moment the injury occurred. It gradually got worse throughout the summer as I continued to play through it.
You told me recently that the injury bothers you more after a game than it does while you're playing. Are you still dealing with some pain, or are you getting closer to 100 percent healthy?
Right now I would say that I am 100 percent healthy. I have been pain-free for a while now.
You have already made 17 3-pointers this season. Do you have a favorite spot to shoot from behind the arc?
I prefer to shoot from the corners.
Did you know that more than 81 percent of your shot attempts this season have come from 3-point range?
Yes, this is where I have gotten the most opportunities to score, and I know these are shots I can make.
How is your recruiting going? Have you looked at any schools yet?
I have verbally committed to the University of Nebraska Kearney.
What would you like to study in college?
Exercise Nutrition.
Does your family have big plans for Christmas?
We will be spending a lot of time together during the holidays.