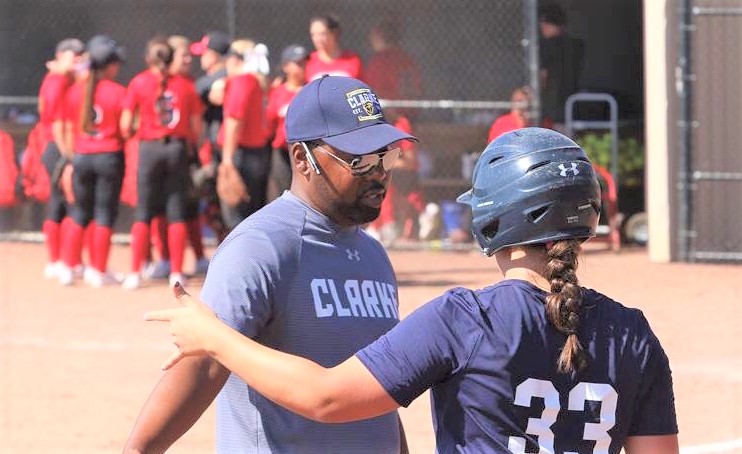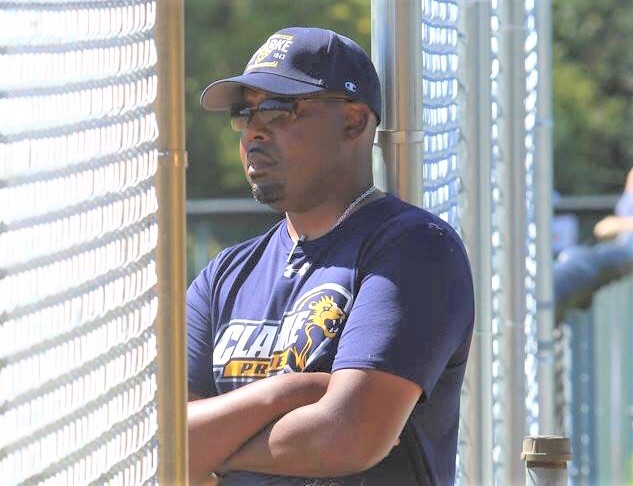 When Garland Shirley wakes up on Christmas morning, he won't need to go searching for a gift under the tree.
The former Ankeny Centennial softball coach has already been given the ultimate present.
The gift of life.
Shirley, 46, was the recipient of a double lung transplant on Nov. 14, 2017, at the Mayo Clinic in Rochester, Minn. More than 13 months later, he has made a full and speedy recovery.
"I almost want to knock on wood when I say this, but it's been an atypical recovery," Shirley said. "I'm at a place where I'm back in the gym and doing heavy lifting and jogging again, and I'm working out five or six days a week. The doctors say I'm so far ahead of where they thought I'd be right now–because it's not a typical recovery. I was supposed to be on an eight-pound weight restriction for like a year before they'd let you get back into your lifting, but three months out I was already doing things I wasn't supposed to be doing a year out."
In July, Shirley was named the head softball coach at Clarke University in Dubuque. His team will start practice on Jan. 14.
"I've been coaching for a long time, and this is the first time in like 10 years that I'll be able to get out and give the team everything that I've got," Shirley said. "I'm really excited to see how we do when I can give my team 100 percent of me."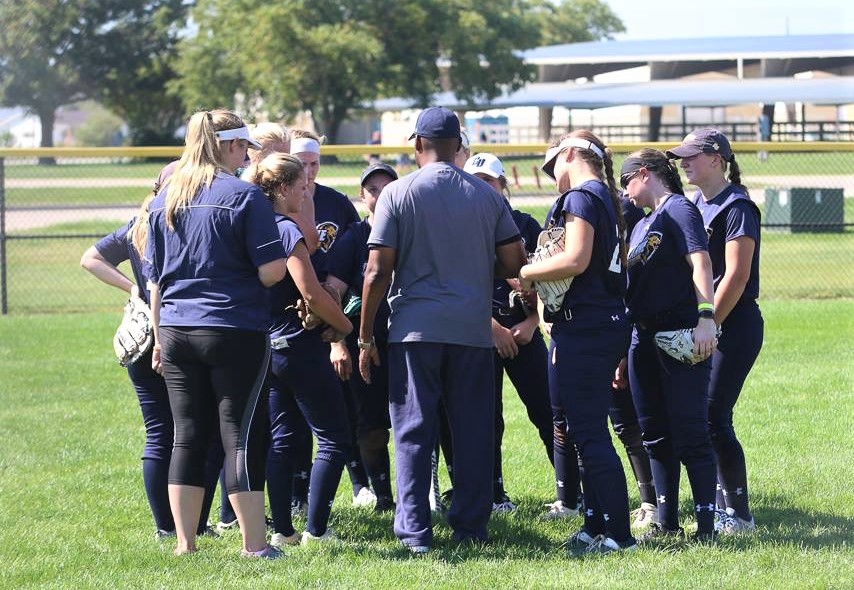 Shirley was in his early 30s when he served as a firefighter and paramedic for the Des Moines Fire Department. More than a decade ago, his life changed drastically following a freak incident.
"It was probably a one-in-a-billion type of thing," Shirley said. "I was doing underwater rescue training, and I aspirated ice water into my lungs."
Shirley knew right away that something was wrong.
"We were in the water for several hours and it was cold, so I was fatigued and tired," he said. "The next day I called the city doctor right away and told him that something didn't feel right. But he thought I just had a cold, so he prescribed some antibiotics which didn't really do anything for me. It just never went away.
"Once I came out of the water, my breathing was depressed. They were never really able to pinpoint what was wrong until they sent me in for a lung biopsy," he added.
Shirley was forced to retire as a firefighter in 2009 after being diagnosed with pulmonary fibrosis, a lung disease that occurs when lung tissue becomes damaged and scarred.
"It scarred my lungs somehow, and when you get scarring in your lungs, the scarring tries to heal itself by swelling which actually causes more scarring…so it's just an ongoing process in your lungs," Shirley said. "It's a cycle that continues, and there's really nothing you can do about it."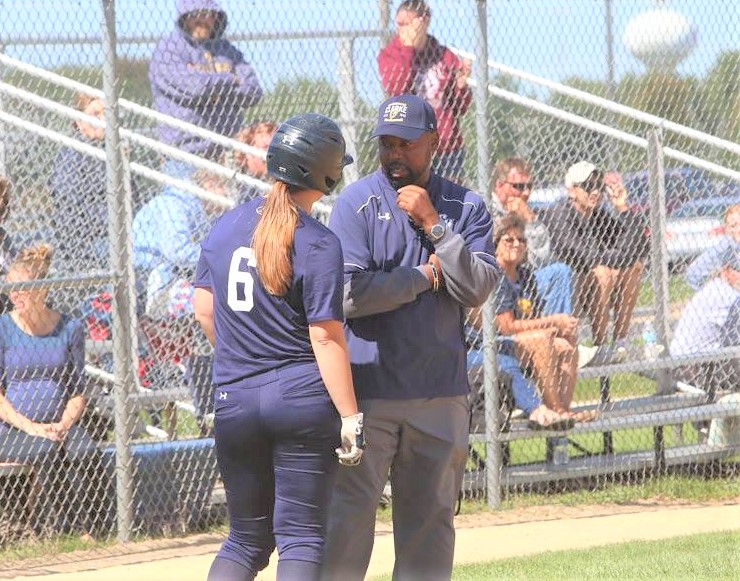 Despite his health problems, Shirley continued to devote time to his other passion–softball. He spent five years as the head coach at Van Meter before coming to Centennial in 2014 to start the Jaguars' program.
Shirley also served as an assistant coach at AIB for three years before becoming the head coach at Marshalltown Community College in 2015. At about the same time, he went on the active waiting list for a lung transplant.
"It wasn't too bad then, because for the most part I got along pretty well," Shirley said. "But toward the end of that last season at Centennial (in 2017), I started having some other health issues that just exacerbated things. I had a pulmonary embolism and some of my oxygen levels were running really, really low, so that last year at Centennial was really difficult."
Shirley guided the Jaguars to a 72-84 record in his four seasons at the school. His final team posted a 16-24 mark.
"It was really hard for him," said Centennial outfielder Lily King, who was a sophomore on the 2017 squad. "He struggled to talk to us at practice and during games. Being in the outfield, he'd bring us all in and we'd have to run in from the outfield during timeouts. We could definitely see that his communication was different than how he wanted it to be."
Shirley said he struggled to perform many of the duties of his job.
"You need to have somebody who can do some pretty aggressive fungo (hitting), and I just had to rely heavily on my assistant coaches (Jorden Spendlove and Courtney Hopkins) to do that," Shirley said. "Even demonstrating techniques was difficult, so again I had to rely on my assistant coaches. Probably the biggest thing, though, was that I had a persistent cough that would get worse as the night went on. By the end of the game if it got a little cooler out, it was almost impossible for me to have a conversation. There were times I would go to talk to the team, and I wouldn't have the breath to do it."
After spending a week in the hospital midway through the season due to the pulmonary embolism, Shirley knew that he couldn't continue coaching year-round. He resigned as Centennial's coach while keeping his position at Marshalltown Community College.
"One of the biggest things you do as a coach is you motivate, you inspire and you teach, and that was something that was taken away from me a little bit," Shirley said. "If you've got a good respect for the game, you want to be able to give it everything you've got. And I got to the point where I couldn't do that."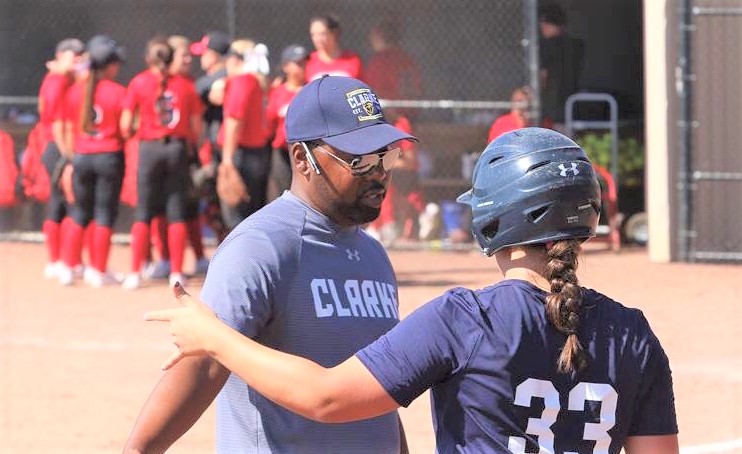 A few months later, Shirley got the call he'd been waiting for. A young man in his early 20s passed away in a traffic accident, giving Shirley a new lease on life.
He is now one of about 200 Iowans who has been the recipient of a lung transplant.
"The transplant team up there at Mayo did an exceptional job," Shirley said. "My recovery has gone exceptionally well, and it's allowed me to get right back into coaching in a way that I probably haven't been able to do in 10 years."
After undergoing the surgery, Shirley spent the next three months in Rochester with his mother. They stayed at a transplant recovery house called "The Gift of Life".
"While I'm there I'm seeing all these other transplant recipients who are really struggling–as they should be–and I was walking around like normal," Shirley said. "They damaged a nerve in my arm that was supposed to take about a year to recover, but other than that, I was taking an Uber over to Anytime Fitness and working out two months after the surgery. So people actually thought I was there taking care of my mother. It was very atypical."
It didn't take long for Shirley to gain his strength back.
"I thought the eight-pound weight restriction was a joke at first," he said. "I used to be more of a power lifter a long time ago in my pre-injury days, and I remember laying down on the bench and just trying to lift the bar. But during the course of the surgery, they actually saw through your sternum so that proved to be a lot harder than I thought it was going to be. But now I'm back over 200 pounds, so that feels pretty good. (It's) not where I used to be, but it feels good to have that strength back."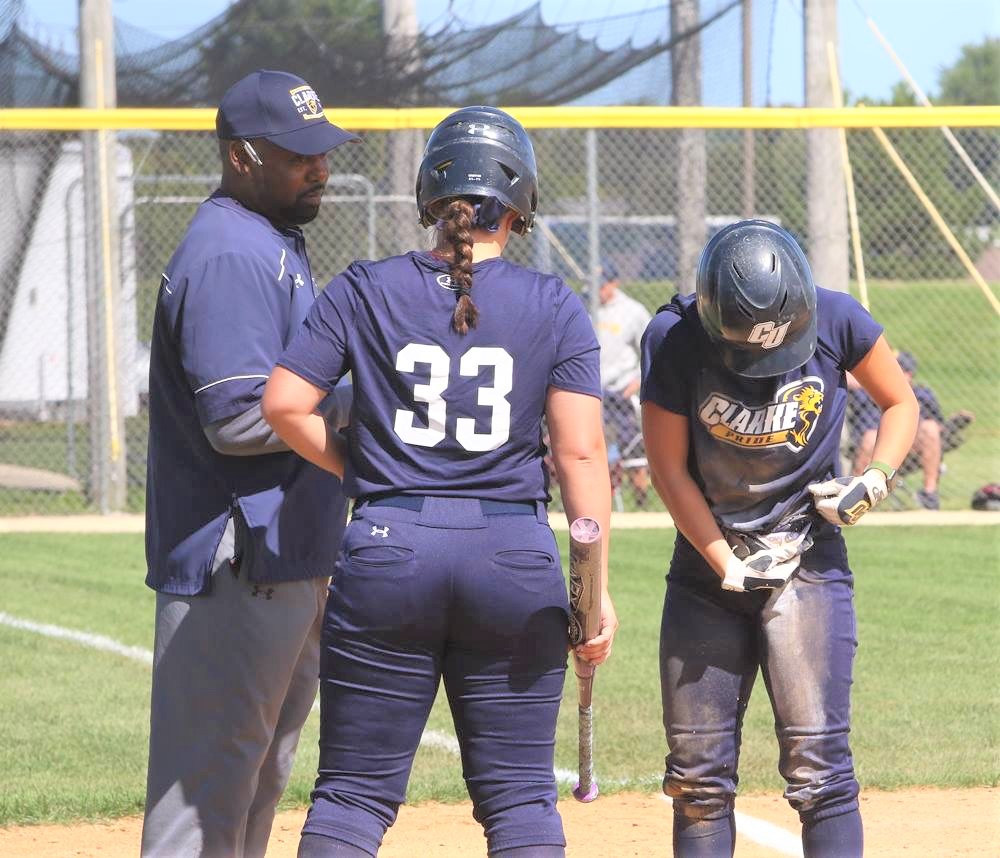 Shirley then left his coaching job in Marshalltown last summer to take over the Clarke program from Jeff Lamb, who guided the team to a 20-31 record a year ago.
"Things are going fantastic," Shirley said. "I think we're going to have a good season. We've got a good squad. Jeff did a good job of leaving the program in pretty good shape."
Shirley said he's anxious to get back onto the practice field.
"Now I'm excited because I can get out and hit ground balls and fly balls, and I can run all the drills that I want to run," he said.
Shirley still pays close attention to the Centennial program. He was happy to hear that former Ankeny assistant Brett Delaney was hired to become the Jaguars' next coach, along with assistant coach Jordan Gronewold.
"I think Brett was absolutely the best choice they could have come up with, and together with Jordan they'll be a great combination," Shirley said. "Jordan and I coached together when I was at AIB. She's a phenomenal coach, and I'm just really excited that they brought in two coaches who will really make a difference."
Now that Shirley has been given a clean bill of health, he is making plans to do some things that he wasn't able to do over the last decade.
"I want to do some traveling," Shirley said. "My kids are a little older, and that's something I've always wanted to do. I know now that life is shorter than a lot of people think it is–it's a little more fragile than people think it is. I want to get out and experience those things, and I want to spend some time with my grandkids."
Shirley is hoping that some of his travels will bring him back to central Iowa.
"I want to get down and check out Ankeny Centennial softball," he said. "I'm really excited. I'm probably one of the biggest Centennial fans you'll ever find. I invested a lot of time into that program, and I'm telling you that I plan to be at as many games next summer as I can possibly be at."
One of the players he'll be watching closely is King. She has signed a letter of intent to play for Clarke next year.
"He's just a really nice coach," King said of Shirley. "He knows how to talk to his players and get them to want to be in the game and enjoy playing the sport."
King is looking forward to playing for Shirley once again. This time, he'll be a better version of himself.
"I think it's going to be a huge difference from where he was at Centennial to now," she said.