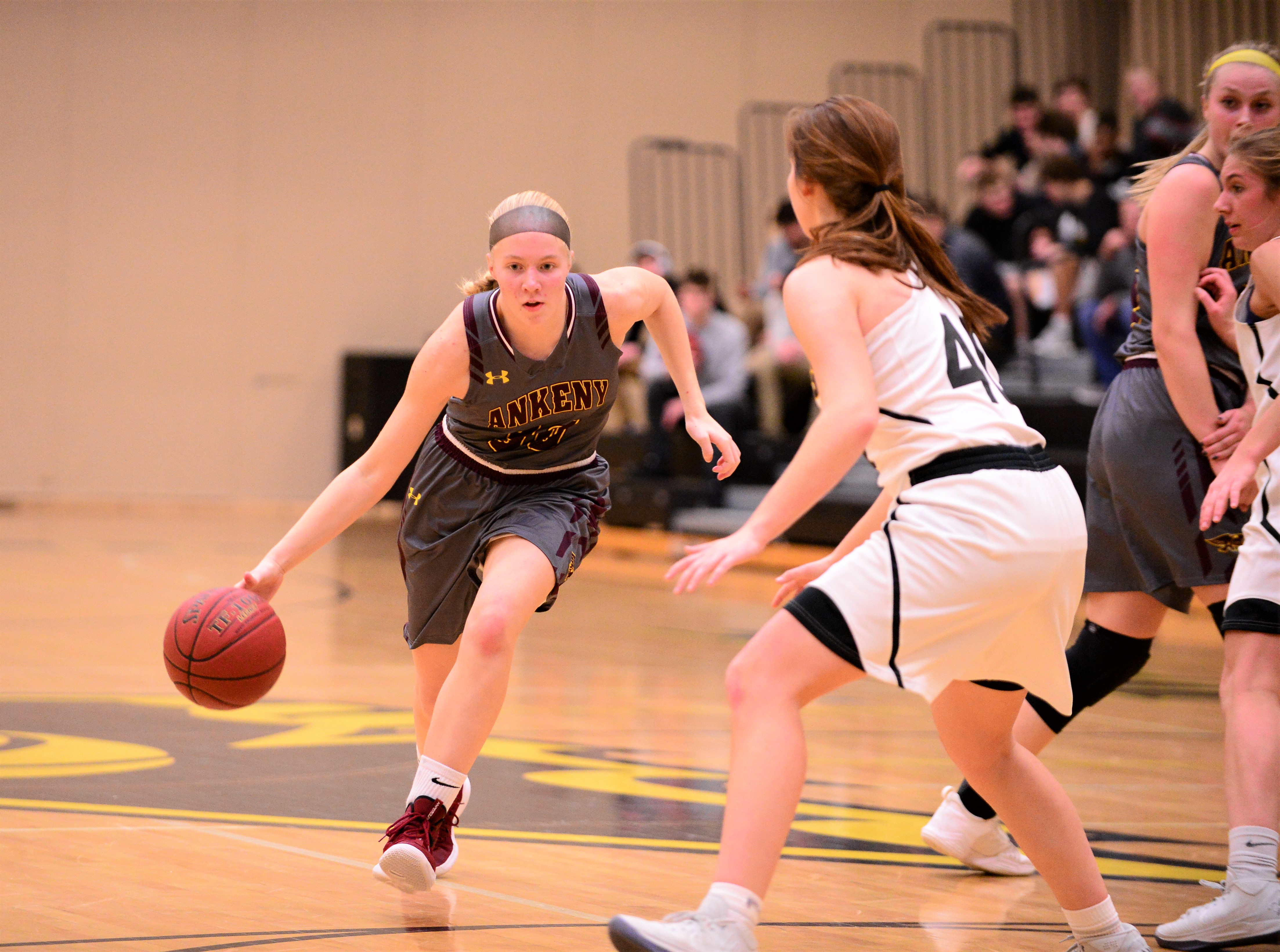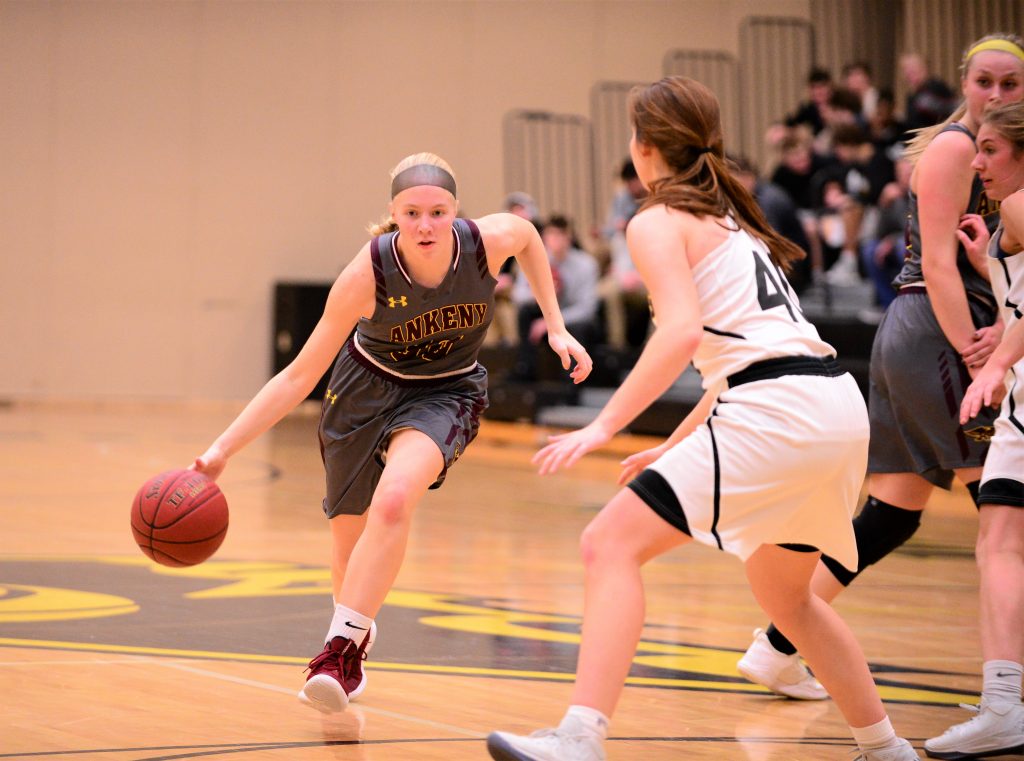 The Ankeny girls' basketball team will likely be without its second-leading scorer and rebounder for another month.
An MRI on Thursday revealed that sophomore forward Abby Johnson suffered a deep bone bruise in her foot during the Hawkettes' 46-40 victory at Urbandale on Dec. 14.
"She'll be in a walking boot for two weeks and will then have at least two more weeks of physical therapy, so we're looking at 4-5 weeks before she could play," said Ankeny coach Dru McAnelly.
Johnson scored 16 points in the win at Urbandale, but sat out the game's final minute after being injured as her team was trying to milk the clock. She had to be helped off the court during a timeout.
"I was pushed or tripped, and my foot kind of turned," Johnson said. "I'm happy that no surgery is required, but I'm disappointed that I'm missing part of the season."
Johnson is averaging 10.6 points and 3.5 rebounds per game. She is shooting 43.5 percent from 3-point range (10-of-23).
Without Johnson in the lineup, Ankeny has lost its last two games, falling to 1-3 in the CIML Central Conference and 5-5 overall. However, the Hawkettes nearly pulled off a huge upset at second-ranked Johnston on Dec. 21, leading most of the way before dropping a 66-64 decision to the Dragons.
"I'm proud of how the girls played against Johnston," Johnson said. "They played with lots of energy and hustle. I really wish we could've come out with the win. I can't wait to get back on the court and contribute to a winning season."
Ankeny will return to action on Friday with a game at No. 9 Dowling Catholic.