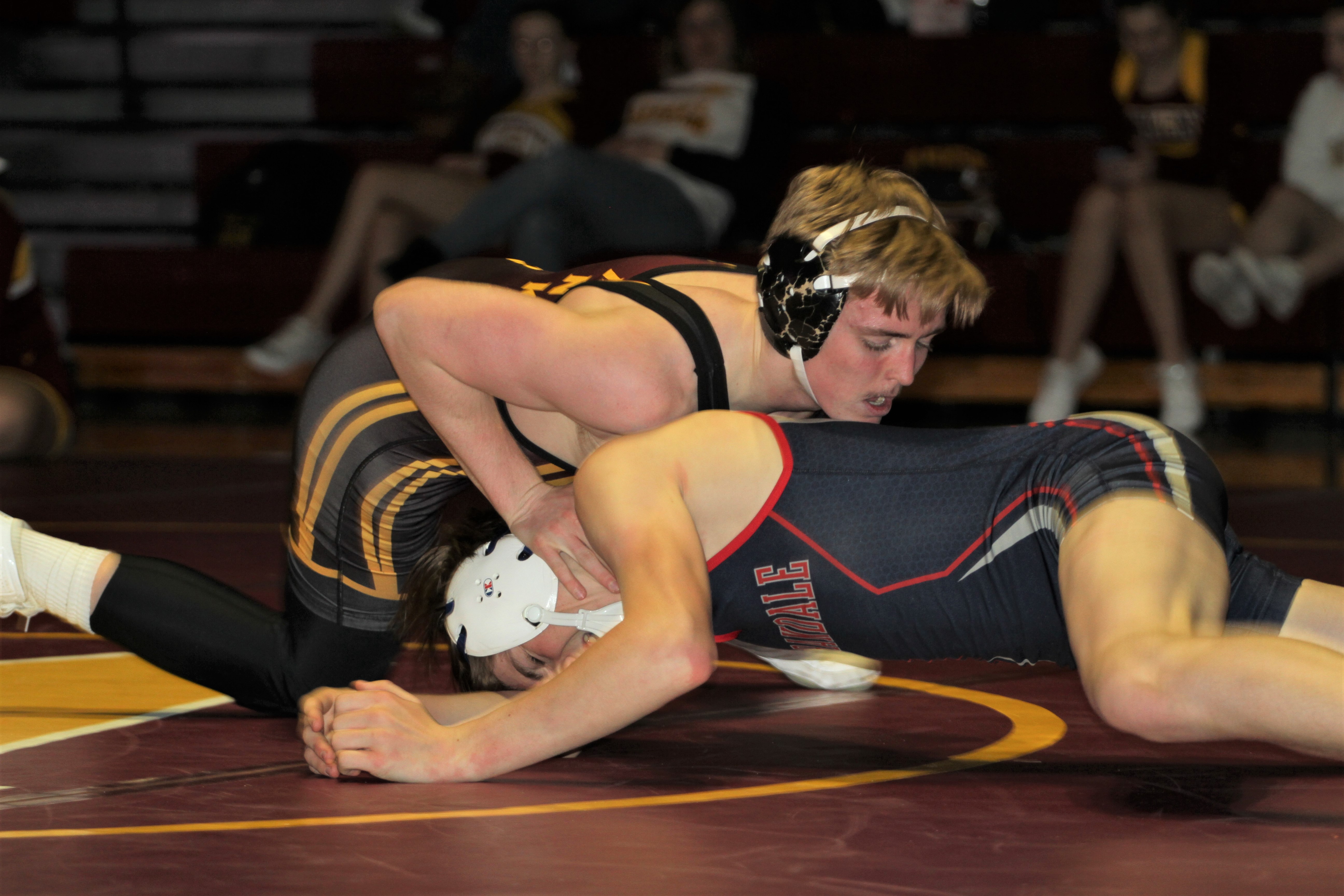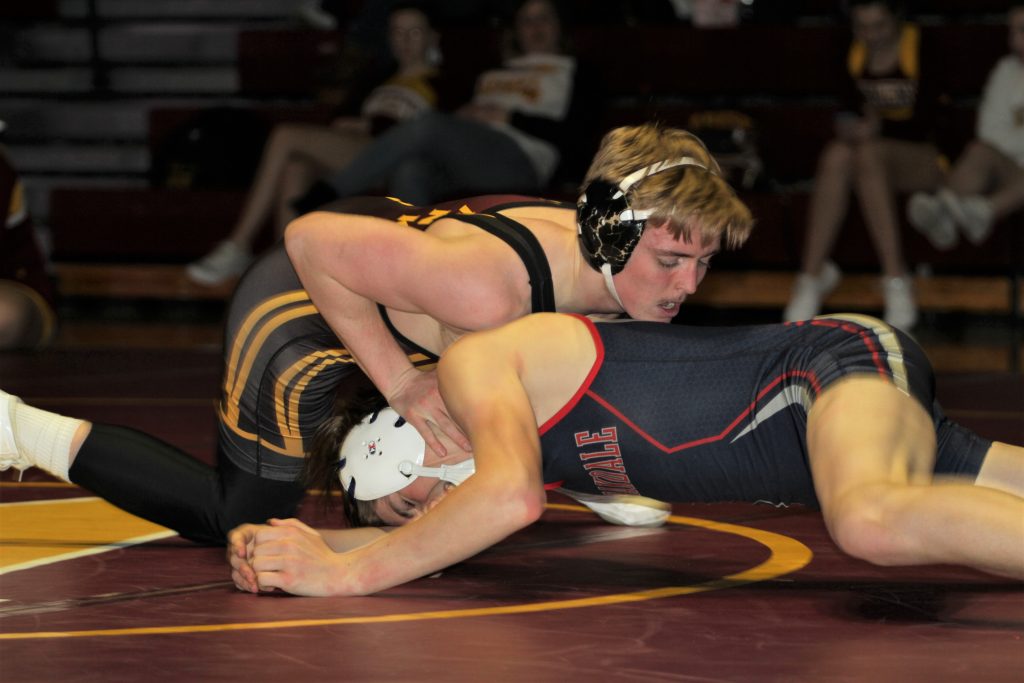 The Ankeny wrestling team is beginning to earn some respect across the state.
The Hawks moved into the No. 8 spot in Class 3A in the latest state tournament rankings by The Predicament. They are one spot ahead of crosstown rival Ankeny Centennial, even though the Jaguars posted a 48-25 victory over Ankeny last month.
"I'm just glad our team is showing up and wrestling," Ankeny junior Sam Kallem said after the Hawks' 54-27 triumph over visiting Urbandale on Thursday. "We finally got ranked this week, and we're just glad that people are noticing us. They know that our program is on the rise."
Kallem, who is ranked 10th at 132 pounds, is one of Ankeny's six ranked wrestlers. On Thursday, he recorded eight takedowns in the first period before pinning Turner Swick in 1 minute 49 seconds.
"I was real excited," Kallem said. "I was sick the day before break, so I was ready to get back on the mat and ready for the second half of the season."
Kallem had one of Ankeny's seven falls. The Hawks improved their records to 2-1 in the CIML Central Conference and 7-5 overall.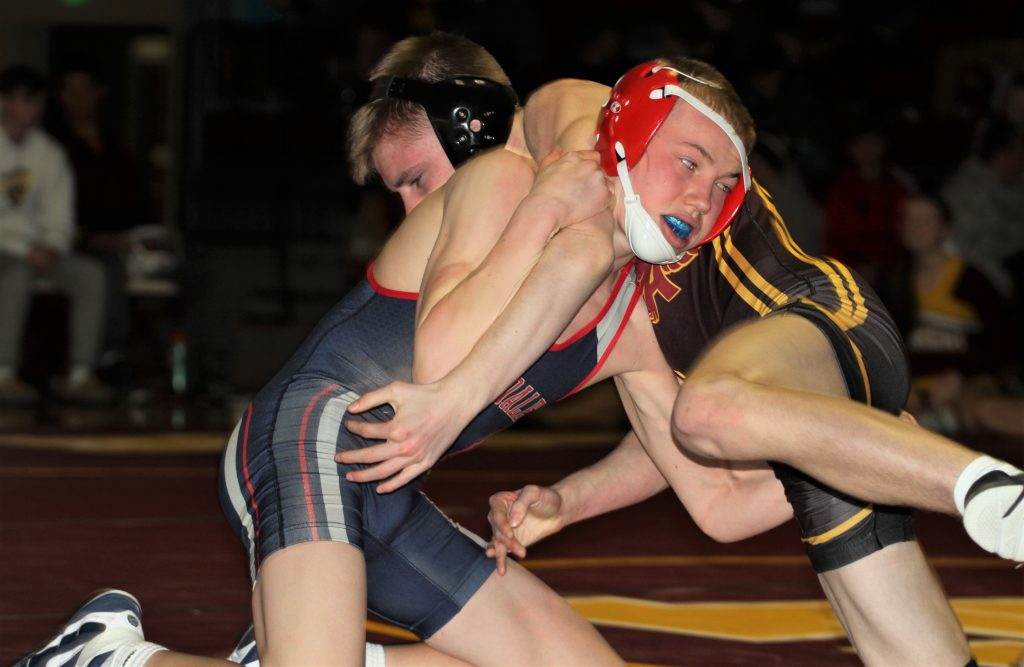 Second-ranked Trever Anderson at 106, top-ranked Caleb Rathjen at 126 and Mason Thomas at 195 each got a pin in less than a minute. Eighth-ranked Cael Cox at 113, Colby Bales at 220 and heavyweight Romello Gray had Ankeny's other falls.
"I liked all the pins we had, but I look at what we gave up, too," said Ankeny coach Jack Wignall. "All but one of our losses was a pin. As much as I love our pins, that has to change as well if you want to be a good dual team."
Ankeny's lineup is still missing some of its key regulars, including 10th-ranked Derek Anderson at 138. Anderson broke his thumb last month during the Cliff Keen Invitational at Independence.
"Derek is supposed to get his cast off (Friday), but I don't foresee him wrestling next week as much as I'd like him to," Wignall said. "He's just not quite there yet."
However, Wyatt Carl at 145 and 10th-ranked Cole Rathjen at 195 could be back next week. They are both nursing knee injuries.
"I'm happy with where we're at, but we want more," Wignall said. "We want guys in the lineup that are supposed to be there."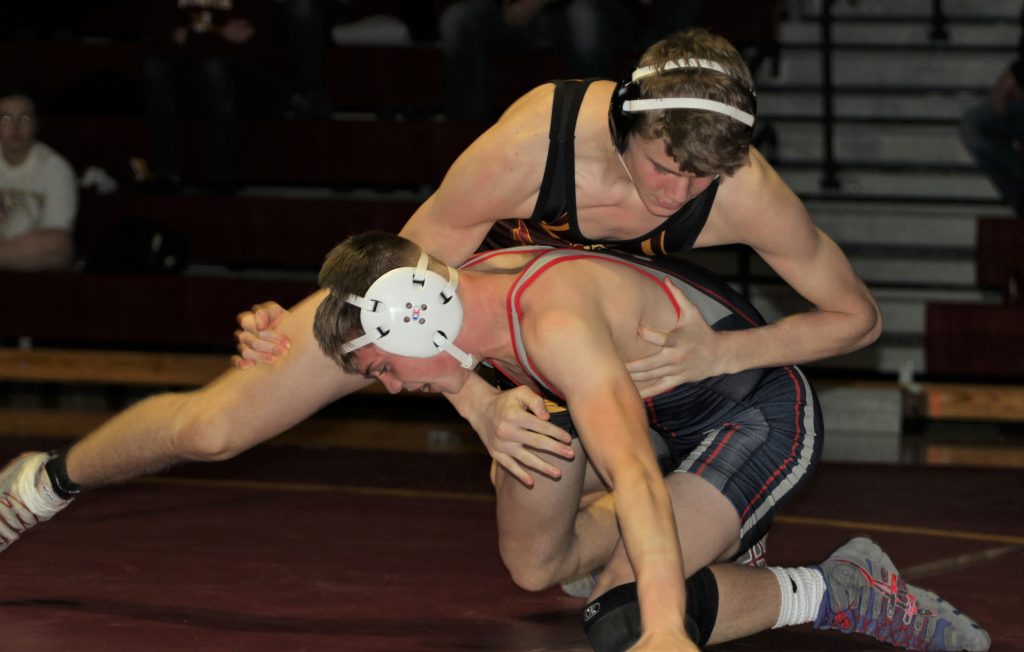 Ankeny will compete in the Jack Mendenhall Invitational on Saturday at Ames. The tournament could feature a pair of No. 1 vs. No. 2 showdowns involving Trever Anderson and Caleb Rathjen.
Rathjen could have a rematch against Valley's second-ranked Nick Oldham. Oldham posted a 10-8 decision over Rathjen in last year's Class 3A title match at 113, but Rathjen gained some revenge with a 3-1 victory at the Johnston/Valley Invitational on Dec. 8.
Anderson, meanwhile, could get a shot at top-ranked Ethan Wood-Finley of Iowa City High.
"I've never wrestled him, but I'm looking forward to it," Anderson said.
Ankeny's other wrestlers will also be trying to make some noise.
"There's a lot of ranked guys there, so it will give our guys a chance to climb the rankings some more," Kallem said.
Here are the match-by-match results from Thursday's meet:
Ankeny 54, Urbandale 27
152: Towers (U) pinned Rose, 2:59; 160: Friedrichsen (U) pinned Goldner, 4:05; 170: Scherle won by forfeit; 182: Karns won by forfeit; 195: Thomas pinned Hearn, :50; 220: Bales pinned Tyrrell, 3:17; 285: Gray pinned Page, 1:24; 106: T. Anderson pinned Stotts, :47; 113: Cox pinned German, 3:15; 120: Ross (U) pinned Coulthard, 4:38; 126: Ca. Rathjen pinned Boyles, :48; 132: Kallem pinned Swick, 1:49; 138: Baethke (U) pinned Kolthoff, 4:27; 145: Daves (U) beat Lansing, 5-4.