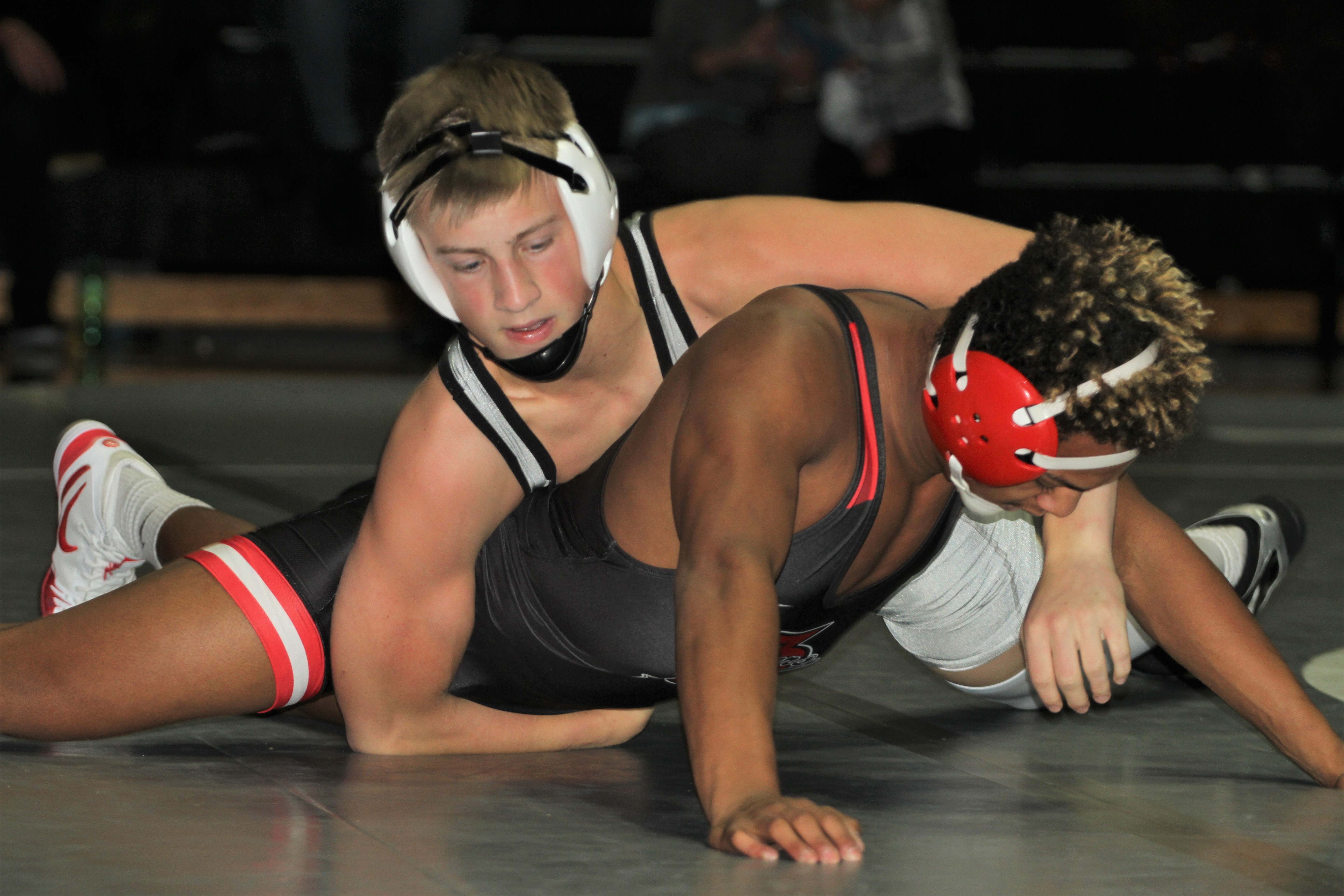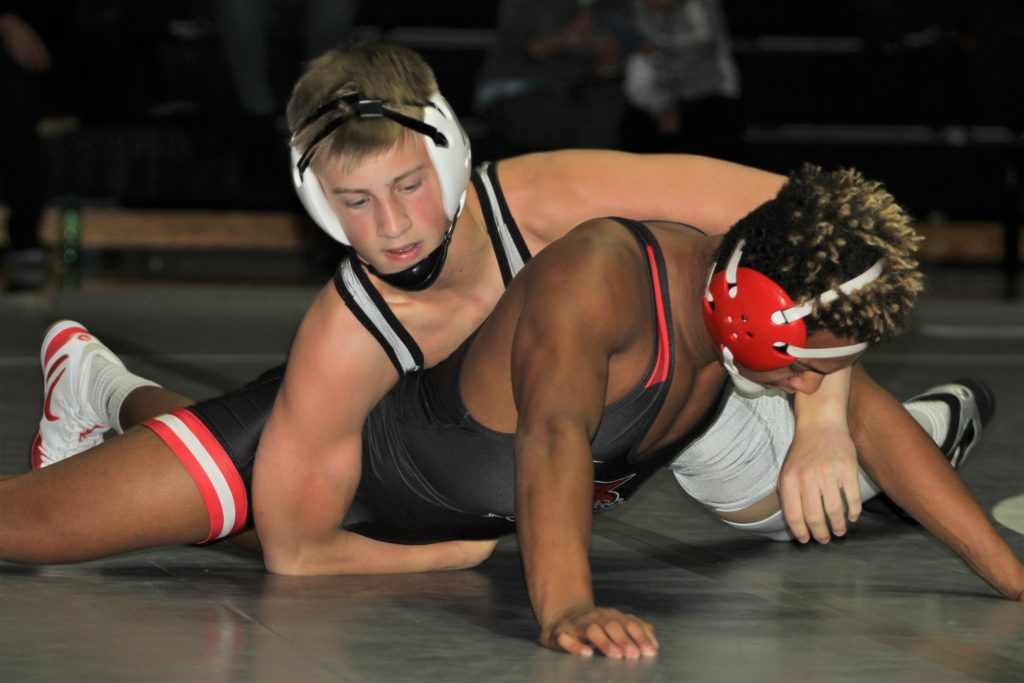 Eric Owens earned his 100th career victory to help the Ankeny Centennial wrestlers to a 50-17 triumph at Dowling Catholic on Thursday.
Owens, who is ranked sixth at 145 pounds, reached the milestone by pinning Max Derry in 2 minutes 46 seconds.
"I always had the goal of getting 100 wins since my freshman year," said Owens. "I thought I would never get it after my freshman year, but I had a good sophomore year and an Ok junior year and now I got it. My goal now is to get to state this year."
Owens had one of Centennial's six falls. The Jaguars also got pins from Jackson Helmkamp at 106, top-ranked Ben Monroe at 132, Carter Bennett at 138, third-ranked Logan Neils at 170 and Ethan Frazier at 195.
Sixth-ranked Nic Leo added a technical fall at 182.
"We wrestled pretty well," said Centennial coach Jay Groth. "We got bonus points from a lot of guys."
Centennial also got wins from Noah Blubaugh at 126, Carter Cahill at 152 and heavyweight Lane Pruisner. Blubaugh posted a 14-8 decision over ninth-ranked Carson Murray.
Groth said his team performed well after a two-week layoff.
"It was a long break," he said. "We tried to mix up our practices some. We had a couple schools come in and work out with us."
The win improved Centennial's records to 3-0 in the CIML Central Conference and 10-0 overall. The Jaguars are fourth in the Iowa Wrestling Coaches Association's Class 3A dual team rankings, and they are ninth in the state tournament rankings by The Predicament.
Centennial will compete in the Linn-Mar Duals on Saturday. Monroe needs three more wins to reach the 100-victory mark, while Blubaugh and Neils are also closing in on the milestone.
"We're doing really well," Owens said. "We beat Fort Dodge to start out the year, and we weren't really expecting that. So now we've got some really high goals. We want to win the state dual tournament and the individual state tournament."
Western Dubuque, the No. 8 team in the dual rankings, will be among the contenders for the Linn-Mar crown. The Jaguars lost to Western Dubuque, 48-25, in last year's title match.
"We'll have some challenges for every one of our kids, so we'll see where we're at," Groth said.
Here are the match-by-match results from Thursday's meet:
Centennial 50, Dowling Catholic 17
113: Mahoney (DC) beat Bresson, 6-4; 120: Gilge (DC) pinned Hron, 1:41; 126: Blubaugh beat Murray, 14-8; 132: Monroe pinned McMahon, 1:04; 138: Bennett pinned Reinhardt, :29; 145: Owens pinned Derry, 2:46; 152: Cahill beat Faber, 12-5; 160: Schwager (DC) beat Nehring, 5-1; 170: Neils pinned Covill, 1:29; 182: Leo won by technical fall over Collins, 23-8; 195: Frazier pinned Scholz, 3:47; 220: Hagan (DC) pinned Cooper, :44; 285: Pruisner beat Kirton, 4-3; 106: Helmkamp pinned Carstarphen, :43.