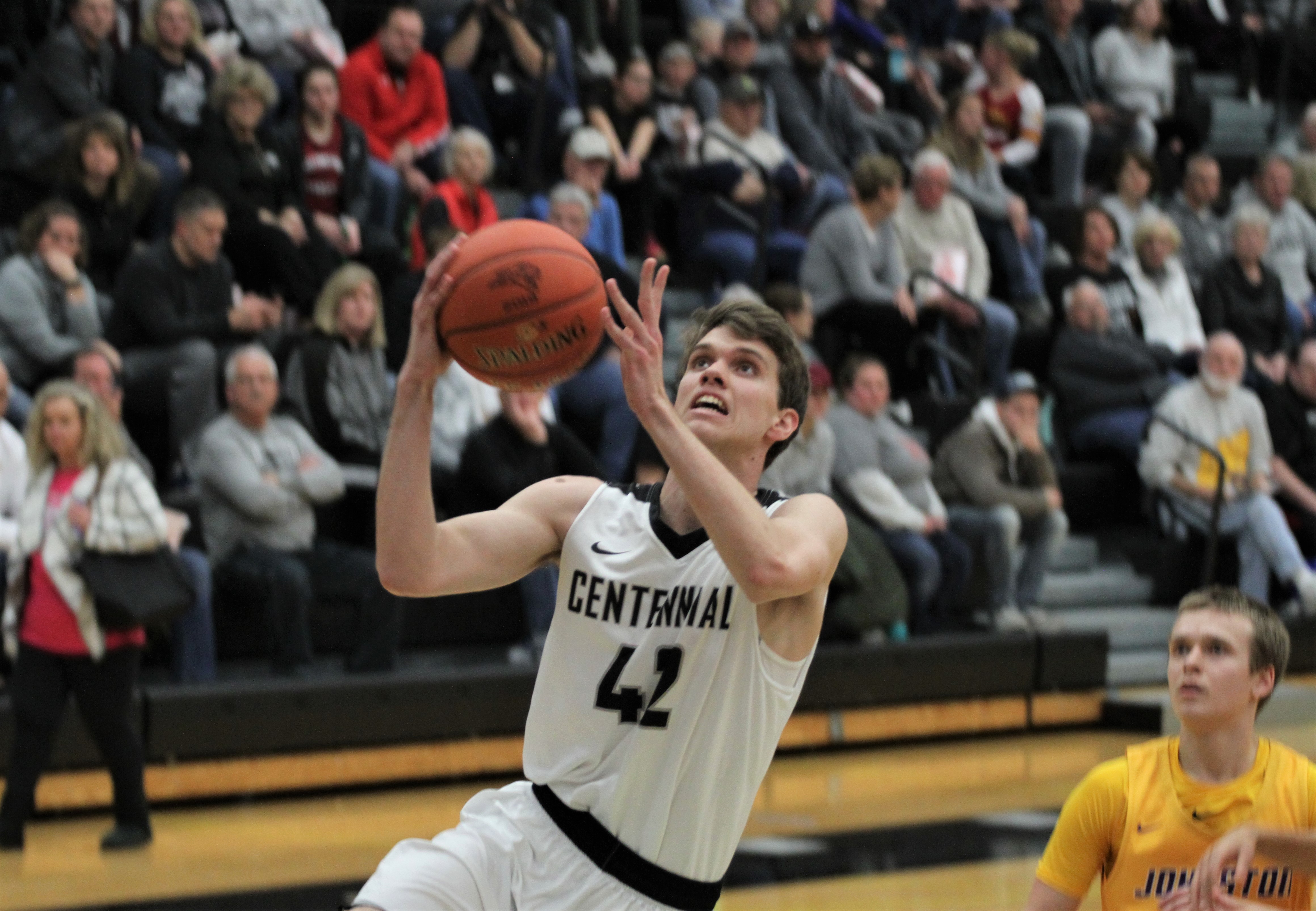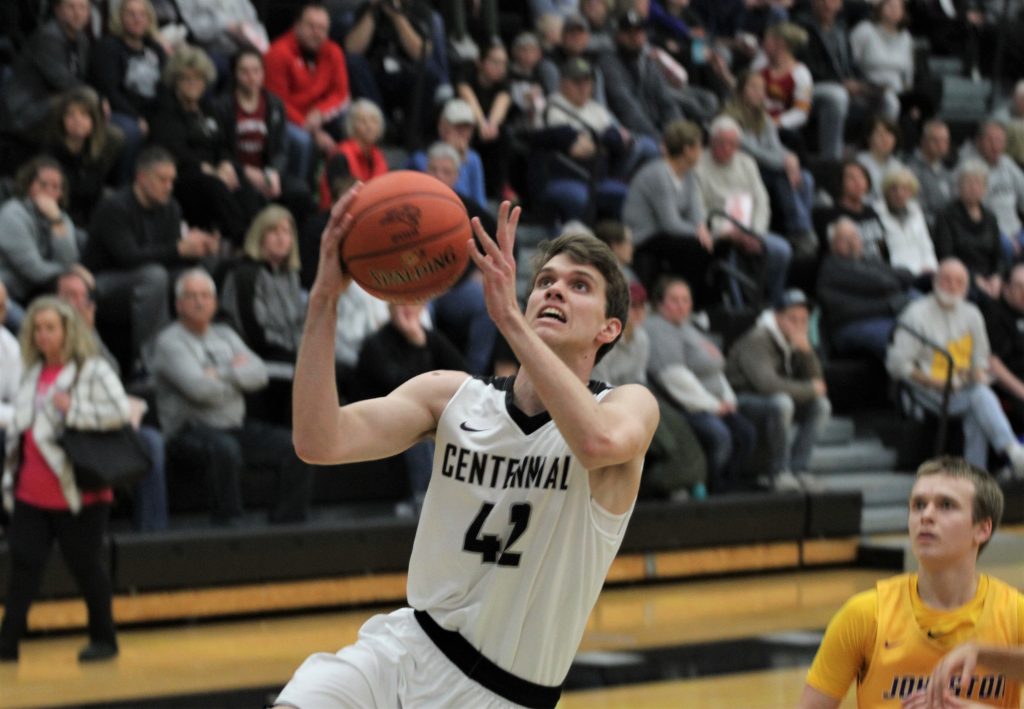 The CIML Central Conference basketball races reached the midway point of the season on Friday, and both the girls' and boys' races tightened up as league leader Johnston was swept by host Ankeny Centennial in a doubleheader.
The 12th-ranked Jaguars closed out the girls' game with a 10-2 run to post a 50-48 victory, ending No. 2 Johnston's nine-game winning streak. The Dragons still lead Centennial and No. 9 Dowling Catholic by one game in the league race.
The Centennial boys' team then defeated Johnston, 53-46, for its second straight conference win. The Jaguars moved into a fourth-place tie with Ankeny while dropping the Dragons into a first-place tie with Ames.
Here are the current standings:
Boys
Ames 4-1, 8-1
Johnston 4-1, 6-3
Dowling Catholic 3-2, 4-5
Ankeny 2-3, 6-3
Ankeny Centennial 2-3, 4-5
Urbandale 0-5, 2-6
Thursday's game
Ames 55, Urbandale 39
Friday's games
Ankeny Centennial 53, Johnston 46
Dowling Catholic 58, Ankeny 51
Jan. 11 games
Ames at Johnston
Ankeny at Ankeny Centennial
Urbandale at Dowling Catholic
Girls
Johnston 4-1, 10-2
Ankeny Centennial 3-2, 7-4
Dowling Catholic 3-2, 6-4
Ames 2-3, 6-5
Urbandale 2-3, 6-5
Ankeny 1-4, 5-6
Thursday's game
Urbandale 71, Ames 34
Friday's games
Ankeny Centennial 50, Johnston 48
Dowling Catholic 57, Ankeny 48
Jan. 11 games
Ames at Johnston
Ankeny at Ankeny Centennial
Urbandale at Dowling Catholic