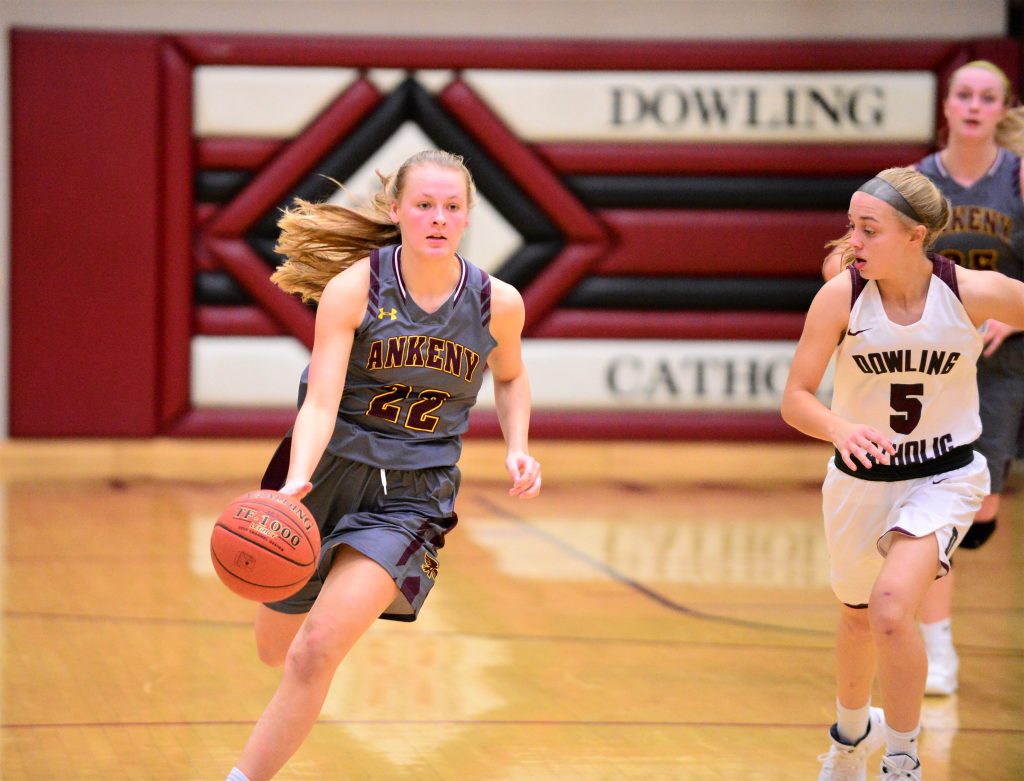 Another strong effort by the Ankeny girls' basketball team came up short on Friday as the Hawkettes dropped a 57-48 decision at ninth-ranked Dowling Catholic.
It was Ankeny's third consecutive loss, all of them on the road, since sophomore forward Abby Johnson suffered a deep bone bruise in her foot during the Hawkettes' victory at Urbandale on Dec. 14. Coach Dru McAnelly's team was also competitive in losses at Ames and Johnston, two other ranked opponents, before the holiday break.
"We were up two (points) at the half," said McAnelly. "(Dowling) went on a run in the second half, but kind of like at Johnston we responded well. We played through the highs and lows. It was really back and forth, and I was really happy with how we played except for the scoreboard."
Caitlin Clark poured in 33 points as the Maroons raised their records to 3-2 in the CIML Central Conference and 6-4 overall. The junior guard entered the night averaging 28.2 points per game.
Last year, Clark had 30 points to lead Dowling to a 68-41 win over Ankeny in a Class 5A regional final on the same court.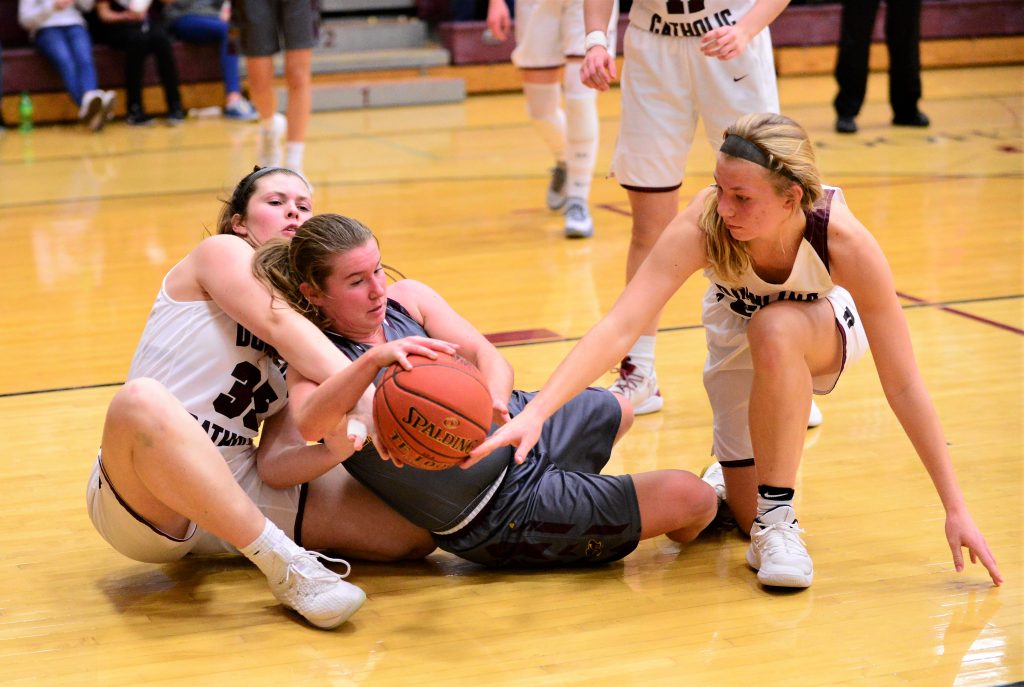 "We knew she was going to get her (points)," McAnelly said. "We just talked about what she gets has to be earned, and we did a good job of that. Five or six of her points came at the end (from the free-throw line)."
Sara McCullough scored a season-high 23 points to lead the Hawkettes, who dropped to 1-4 in the conference and 5-6 overall. Ellie Maschoff added 12.
"Offensively, we hurt ourselves down the stretch with some turnovers, but overall I thought we really attacked and moved the ball well," McAnelly said. "We shot it well the first half."
Ankeny held a 31-29 halftime lead. The Maroons then used an 18-point third quarter to build a 47-41 advantage.
The Hawkettes trailed by just three points with about 2 minutes left before Dowling sealed the victory at the charity stripe.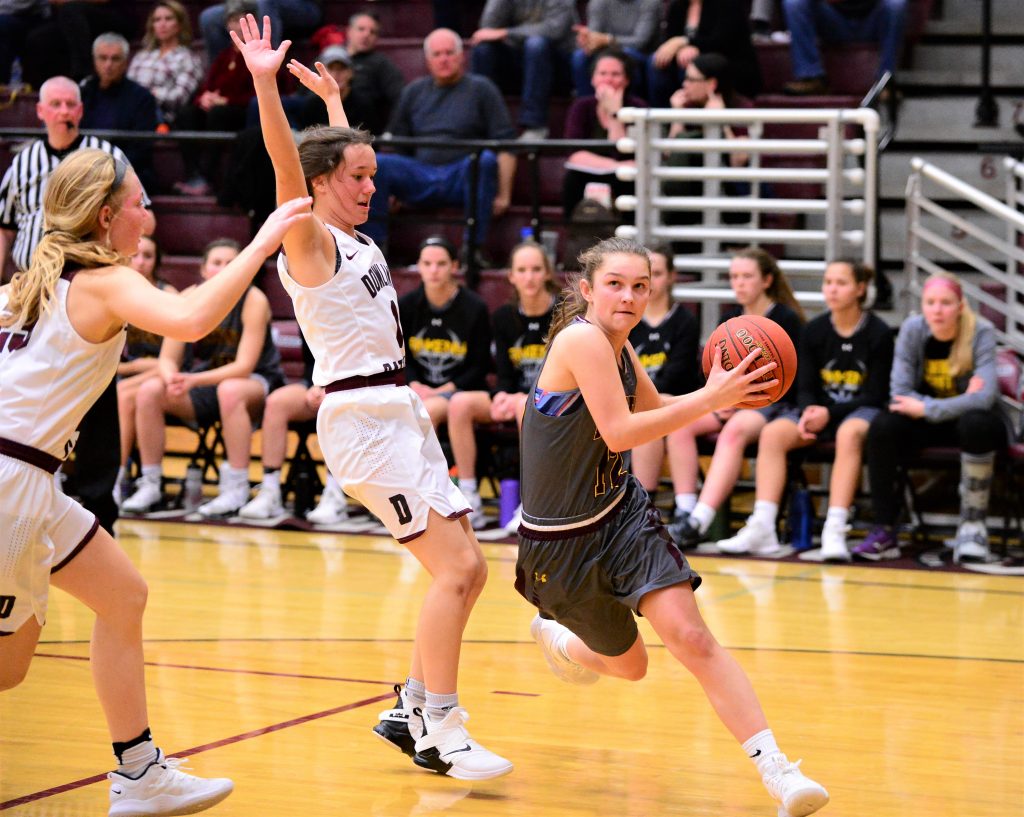 "They decided to hold the ball and we ended up getting a stop, but we turned it over on two straight possessions and then the next thing you know you have to foul and it's a nine-point game," McAnelly said. "But even with the free throws at the end, we held a team averaging 65 points to just 57. So defensively, it wasn't a bad effort. We really didn't let anyone else (besides Clark) hurt us."
McAnelly said the Hawkettes just need to get over the hump.
"We are so close to being a really good team," he said. "There's just a few little things that we need to fine-tune a little bit."
Ankeny will try to get back on the winning track on Tuesday, when the Hawkettes face Ottumwa (7-3). The game will be played at Wells Fargo Arena, beginning at 6:15 p.m.
"It'll be a great experience, and it's an exciting opportunity for the whole program," McAnelly said. "But we definitely need to get a 'W'."