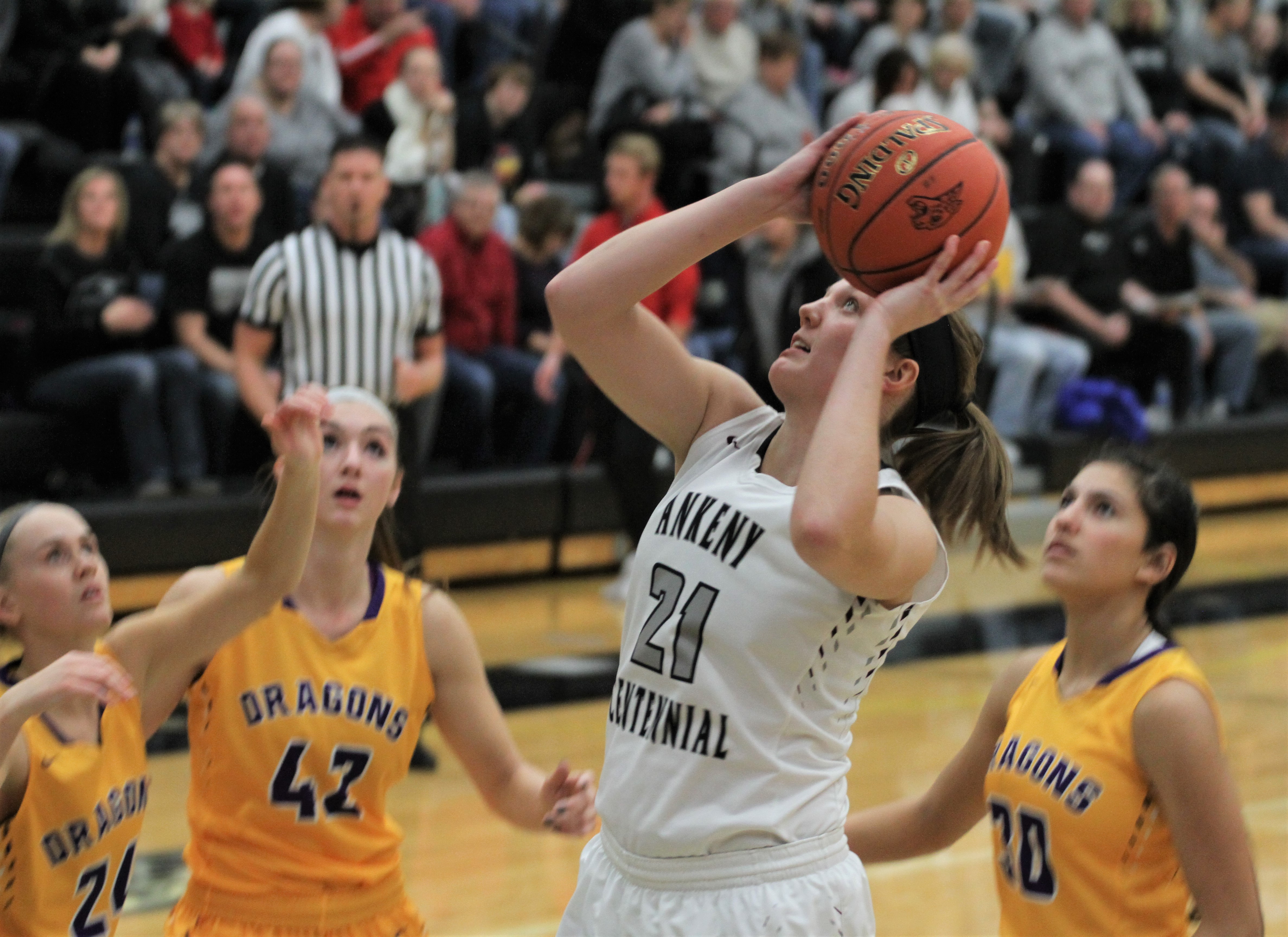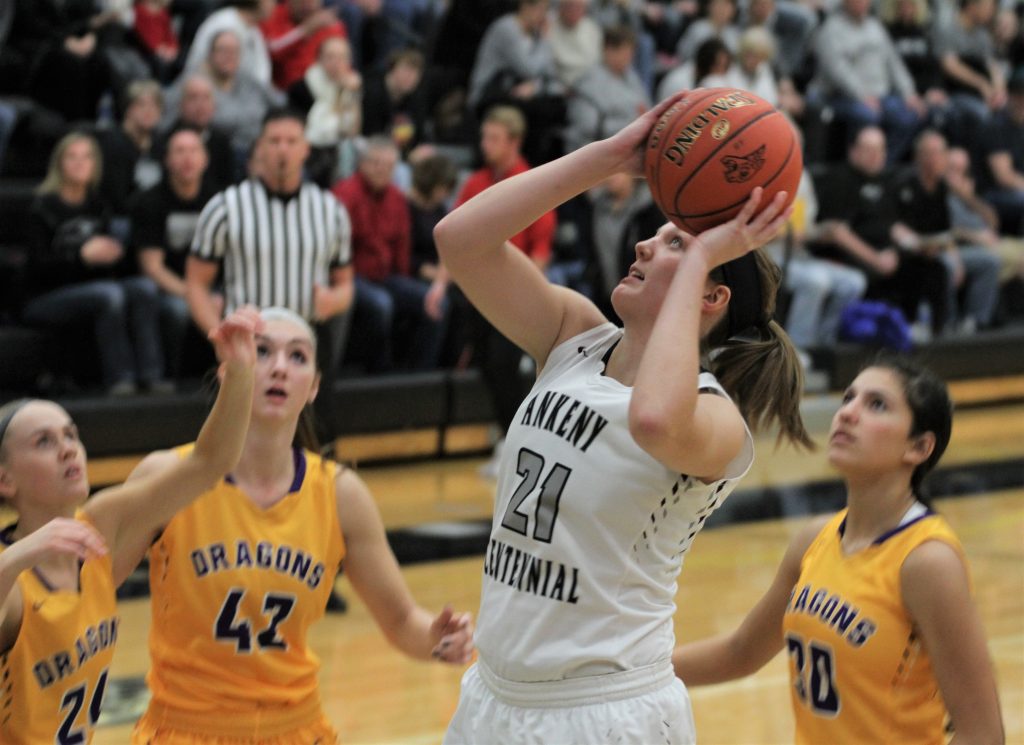 The Johnston girls' basketball team had a chance on Friday to move closer to the CIML Central Conference championship.
After leading most of the way, however, the visiting Dragons couldn't put Ankeny Centennial away.
The 12th-ranked Jaguars rallied in the final 2 minutes for a 50-48 victory, handing No. 2 Johnston its first conference loss. Meg Burns made a pair of free throws with 13 seconds left to produce the final margin.
"We just kept playing hard. We just kept chipping away," said Burns. "I was really proud of how we just stayed with it, and it paid off at the end."
Centennial battled back after Johnston's Maya McDermott made a 3-point goal with 3:07 left to give the Dragons a 46-40 lead. Rachel Schon scored a basket with 2:12 remaining to ignite the Jaguars' rally, then Burns followed with a 3-pointer at the 1:38 mark.
Johnston got a pair of free throws from Kendall Nead with 40.9 seconds left to put the Dragons ahead, 48-45. But Schon then answered with a 3-point play to tie it up with 27.5 seconds to go.
"We know Johnston's a great team, but we're a great battling team and we never give up," said Schon, who scored 14 of her 18 points in the second half. "So I always thought we had a good chance. We just kept on them and did what we came here to do, and that was to get the win."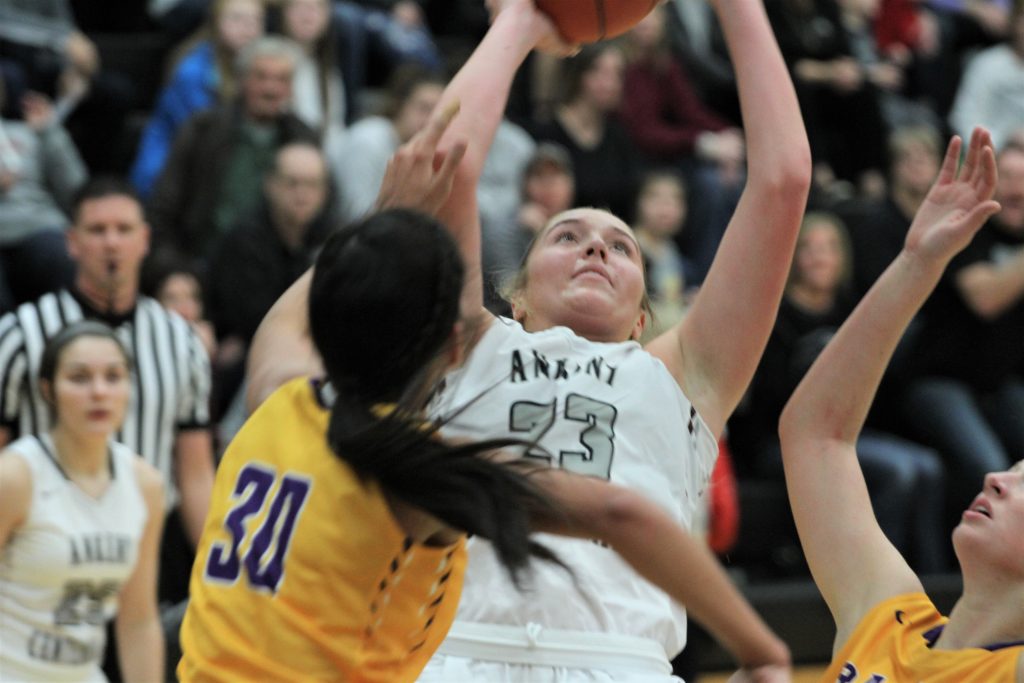 Instead of holding the ball for a final shot, Johnston tried to strike quickly, but Maddie Mock missed a 3-pointer from the top of the key. The Jaguars grabbed the rebound, and Burns was fouled as she tried to dribble up the court.
The junior calmly made both attempts to complete the comeback.
"My teammates were telling me, 'You got this. You got this,'" said Burns, who had connected on 11-of-14 attempts from the line this season. "That really gave me the confidence to knock them down."
Johnston still had one final possession, but Nead missed a shot in the lane and time expired as both teams scrambled for the loose ball. The Dragons dropped to 4-1 in the conference and 10-2 overall, while Centennial improved its records to 3-2 and 7-4.
"I'm happy for the kids," said Centennial coach Scott DeJong. "We've had some ups and downs, but we were a little more consistent tonight. We've had some great practices over break, and I think it showed. The kids were just really resilient."
Kenna Sauer kept Centennial in the game in the first half, when she scored 11 of her season-high 17 points. She made a 3-pointer from half-court to end the first quarter, keeping the Jaguars within 26-20 at halftime.
"The last time I made a shot like that I think I was in like fifth grade," Sauer said. "We practice last-second shots in practice sometimes, but not very often. Rachel threw it to me, I chucked it up and I was like, 'Yep, it's going in!' I saw it was right on line, but wasn't thinking I was going to swish it."
McDermott led Johnston with 15 points, four assists and three steals. Mock grabbed 14 rebounds for the Dragons.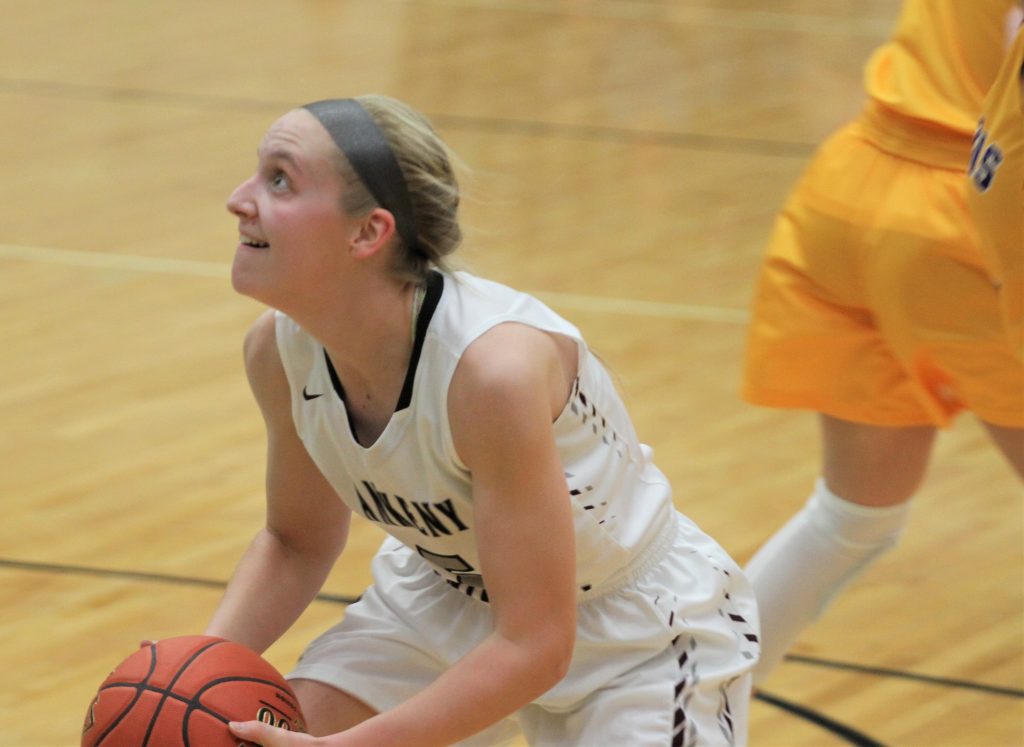 McDermott had 10 of her points in the second quarter. She then hit a floater in the lane to put her team ahead, 35-26, midway through the third quarter.
"I didn't think she impacted the game like she's able to," DeJong said of the Northern Iowa recruit. "She hit some 3s, but I thought our defense was really good. To hold her to 15 was good."
Schon made a 3-pointer to end the third quarter, then Burns added two more treys in the final period. Burns finished with 11 points.
"It feels so good to beat the No. 2 team," Schon said. "Ideally, we'd like to win the conference and get a top seed (for regional play). That would help us make a run to state."
Sauer fouled out with 48 seconds left. She watched from the bench as her teammates found a way to come out on top.
Afterwards, Sauer was looking forward to a special treat.
"That was a fun moment when I made the half-court shot, and now coach DeJong owes us all smoothies," she said. "He makes amazing smoothies, and whenever we make a half-court shot he has to make us some."