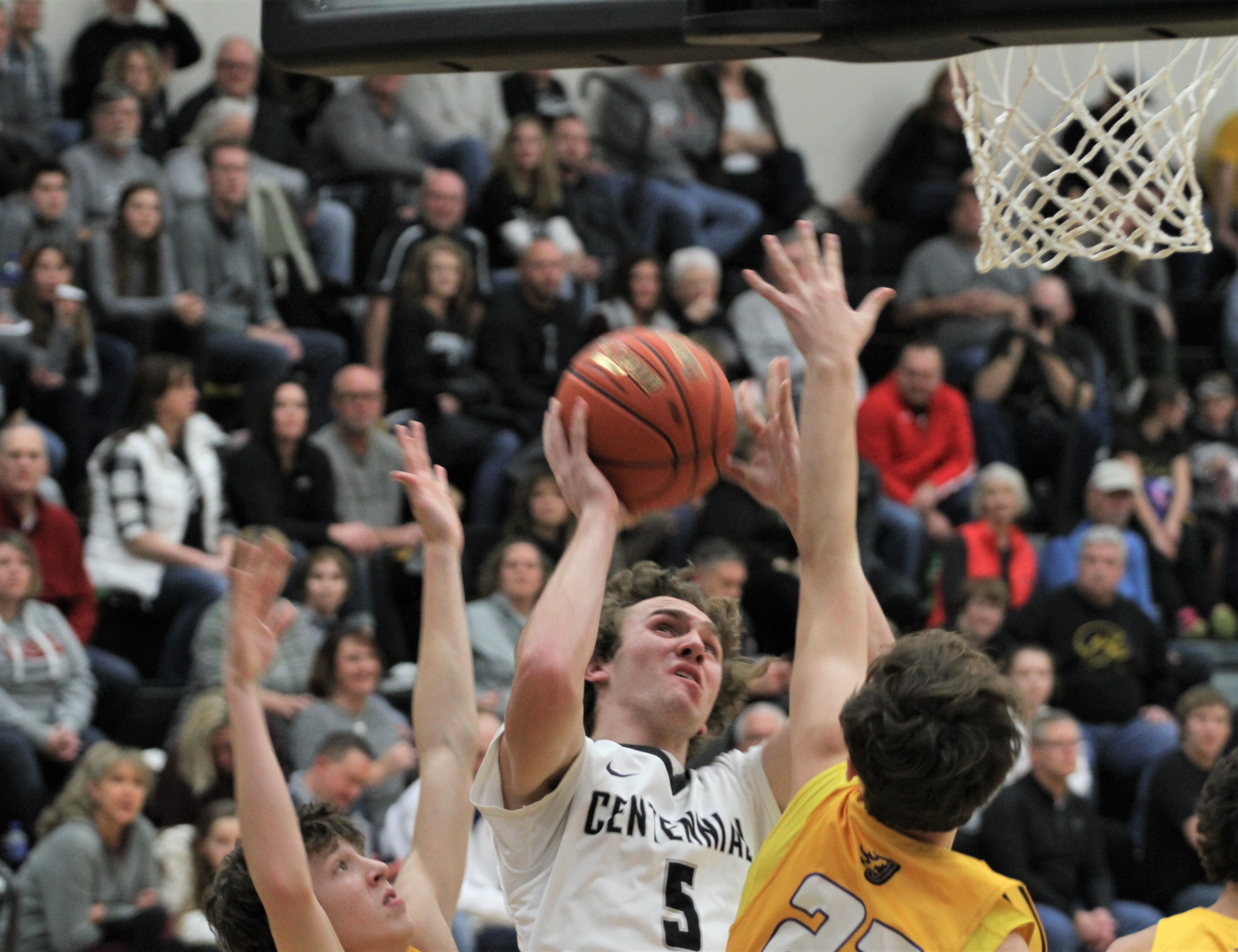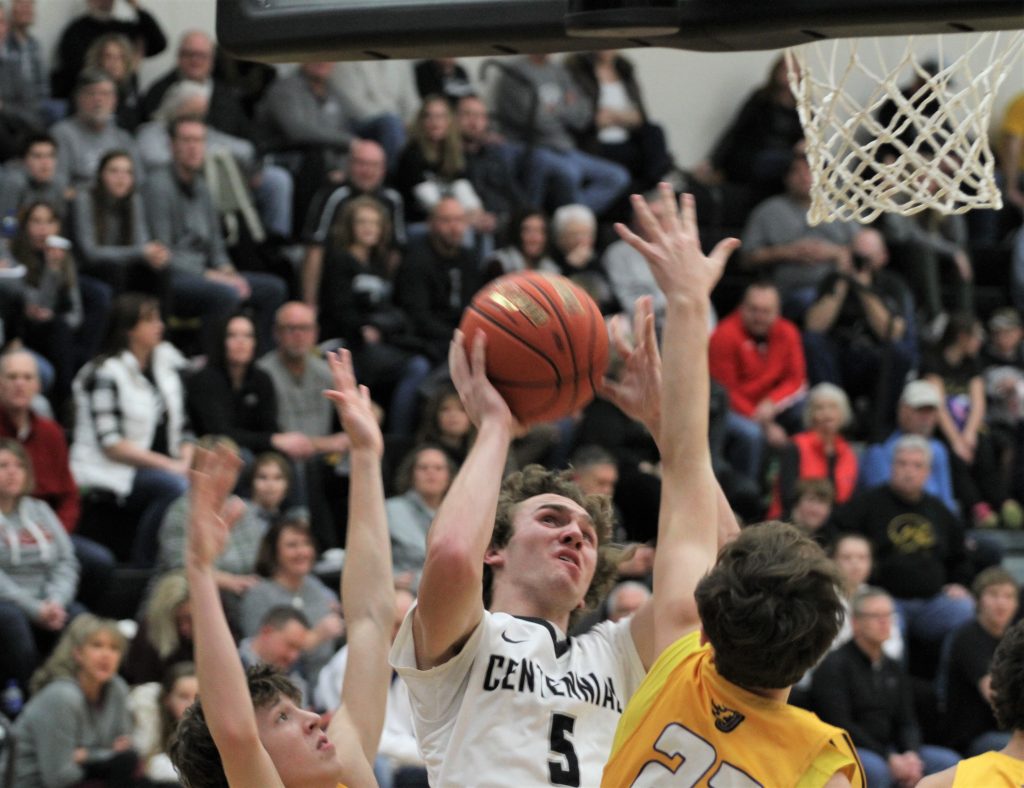 When the Ankeny Centennial boys' basketball team appeared to be on the verge of blowing an 11-point lead in Friday's game against visiting Johnston, Preston Kelling refused to let it happen.
Kelling scored on back-to-back drives to the basket in the final 2 minutes to help seal the Jaguars' 53-46 victory. His layup with 1:44 left ended a 9-0 run by the Dragons, then he scored again about 30 seconds later to give Centennial a 51-45 advantage.
"We weren't really set up in anything, so I just had to get to the hole and do what I can do and finish inside," said Kelling, who finished with 14 points.
It was the second consecutive CIML Central Conference victory for the Jaguars, who improved to 2-3 in the league and 4-5 overall. The loss snapped a five-game winning streak for Johnston, which dropped to 4-1 and 6-3.
The Dragons fell into a first-place tie in the conference with Ames.
"Our kids believed that we would win, and we followed the game plan," said Centennial coach Bob Fontana. "I told our kids that our practices over break were pretty good–we had a really good scrimmage–and now we have to go pay ourselves some dividends. We have to reward ourselves, and that's what we did."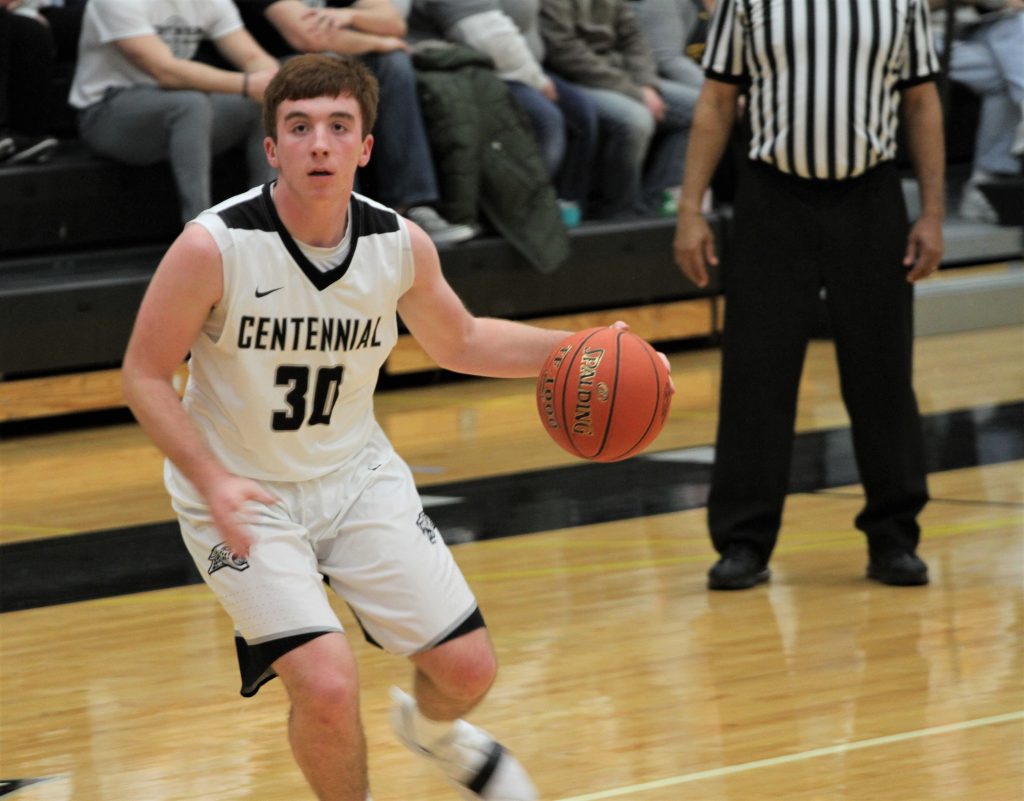 Micah Johnson made 8-of-9 shots from the field and scored a career-high 18 points to lead Centennial. Seven of his points came in the fourth quarter as the Jaguars built a 47-36 advantage, their largest of the game.
Garret Severseike connected on all three of his shots, including a pair of 3-pointers, and had nine points in the win. Fellow reserve Ben Breeding grabbed a team-high eight rebounds.
"Garret came in and gave us a huge lift off the bench, and so did Ben," Fontana said. "I also thought Caleb Van Meter gave us some great minutes when (Tyler) Rodgers needed a blow. It was just a total team effort."
Johnston took an 18-10 lead on a 3-pointer by Jacob Runyan early in the second quarter. The Jaguars then closed the half on a 12-0 run, capped off by Severseike's 3-pointer and a traditional 3-point play.
"We knew we had to stop their 3-pointers and keep (Peyton) Williams out of the lane," Kelling said. "We also had to stay out of foul trouble, and we were able to do that."
Williams scored a basket in the third quarter to close the gap to 26-25, but Centennial then answered with a 12-3 run to close out the period. Kelling had four of his points during the run.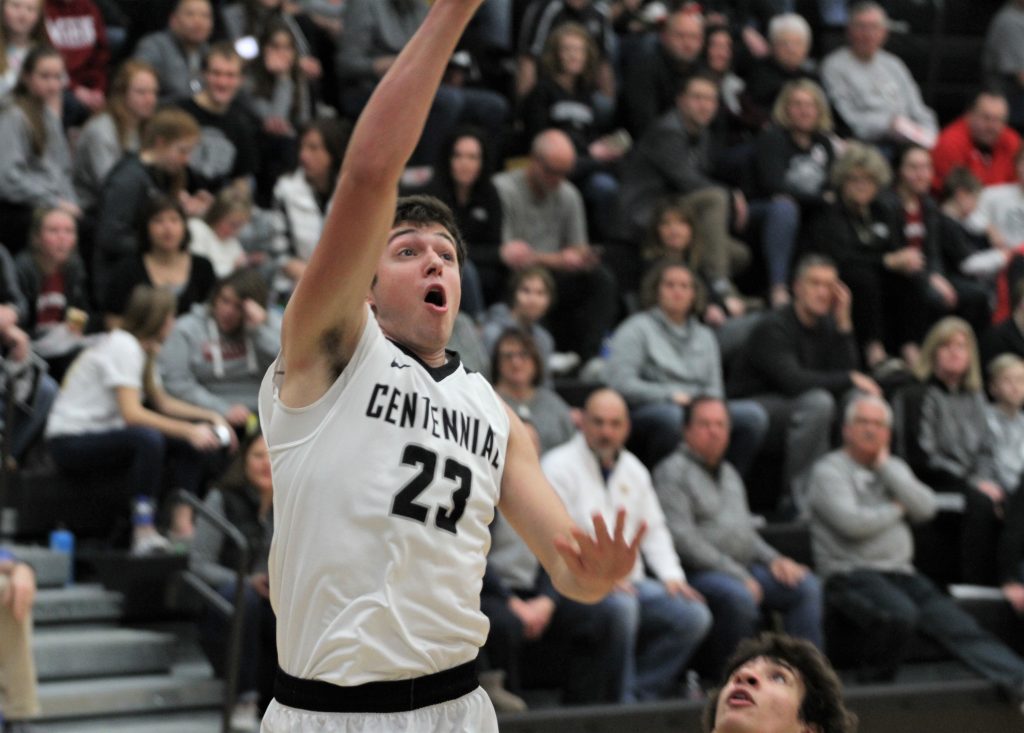 After the Jaguars extended their lead in the fourth quarter, Johnston's rally began with a pair of 3-pointers by freshman Trey Lewis. Brees Proctor followed by making a floater in the lane with about 3 minutes left, but that was the Dragons' final basket.
"I thought our defense was pretty dang solid," Fontana said. "We gave up some uncontested 3s late, but we did a heck of a job on the boards. We about doubled them up on the boards."
Centennial had several empty offensive possessions during Johnston's rally. Kelling then stepped up and delivered the knockout blows for the Jaguars.
"Those were a couple of big baskets when we really needed them," Fontana said. "He did a nice job of attacking the rim in those situations, and that was nice to see."
Kelling is hoping that the win will lead to bigger and better things for the Jaguars, who will host Marshalltown (6-3) on Tuesday.
"It was a nice win. We kept it together all the way to the end," Kelling said. "I think it's a confidence-booster, and hopefully we can do well going forward. Maybe we'll have a winning record soon."