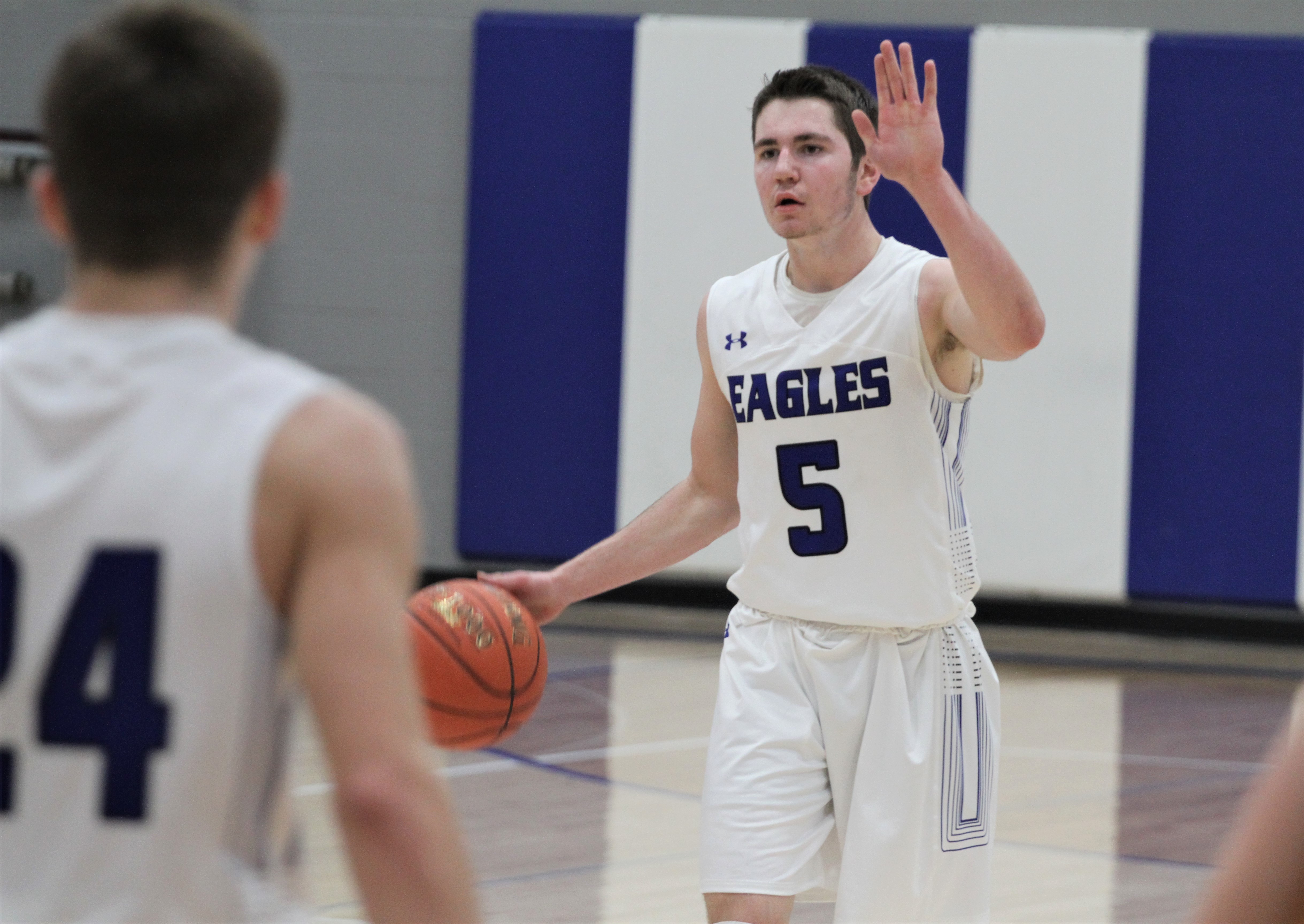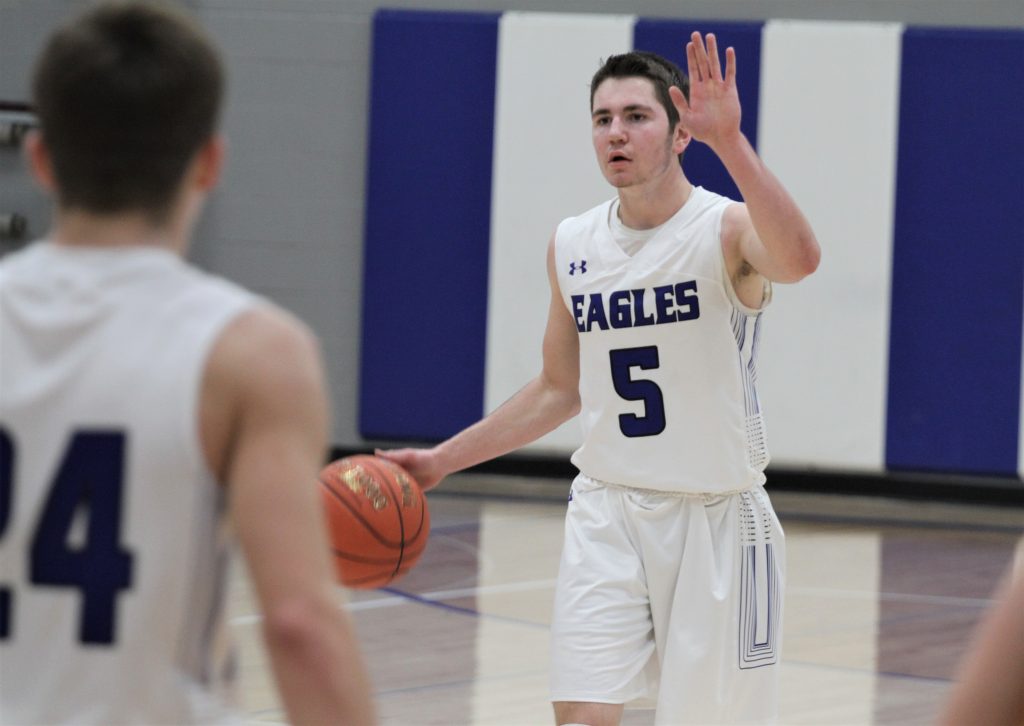 Senior guard Jayce Goergen has led the Ankeny Christian Academy boys' basketball team to a 9-0 record. The Eagles are one of 16 remaining unbeaten teams in the state.
Goergen scored 10 points and had three assists in the Eagles' 62-57 victory over visiting Council Bluffs St. Albert on Saturday. He is shooting 56.3 percent from the field (54-of-96), including 44.4 percent from 3-point range (12-of-27), while averaging a team-high 16.7 points per game.
Here is some inside info on Goergen:
Your team just played three games in three days, including a 65-49 victory at previously unbeaten Martensdale-St. Marys on Thursday. How difficult was it to play 96 minutes of basketball in about 48 hours?
It was tough, especially coming off of Christmas break. But it was also fun to get into a rhythm as a team by playing three games in a row. It showed us what it takes to compete when we're physically tired.
Martensdale-St. Marys and Council Bluffs St. Albert were your closest games of the season? What did you think of your team's performances in those games?
We played our same kind of basketball both nights, which is everyone on the team being unselfish. It's fun being on a team with so many good players. Whoever has the hot hand that night can be our leading scorer, making it hard for teams to stop us. In the St. Albert game we had to play much of the game without our big man, Caleb (Grizzle), because of foul trouble, and other players stepped in and rose to the occasion. It was also the first time this season that we had to play from behind, so it was great to see our team not give up and come back from behind to win.
Your team had won its first six games before the holiday break by an average margin of 60 points. Were you surprised that your team was so dominant early in the season?
I think our early success is a tribute to how hard the team worked in the offseason. We had pretty intense speed and agility workouts followed by open gyms this fall, and a lot of the guys put in time lifting this summer. It also helped that we got in a lot of basketball games at NIACC this summer (a week-long basketball tournament), and in Kingdom Hoops leagues this summer and fall, where we got to play a lot of Class 3A and 4A schools.
You went 15-of-19 from the field and scored 38 points in a 104-37 win over Melcher-Dallas in the season opener on Nov. 30. Is that the best game you've ever had?
I would say it was my personal best game points-wise. Our entire team was fired up for the season to start, and I just so happened to be hitting my shots that night. One of the things that I think our team does well is getting the ball to whoever is feeling it that night, and with our team we have starters and guys on the bench who can, on any given night, be the leading scorer.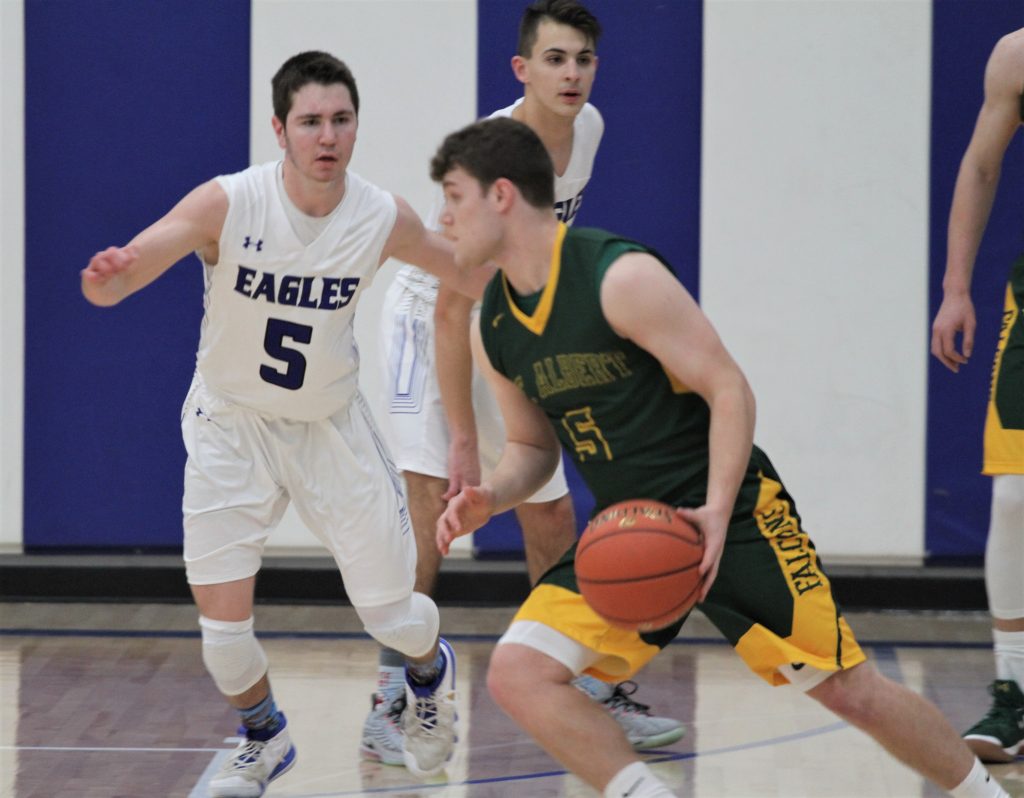 Do you think you've ever outscored an entire team by yourself before?
Up until that night I had never outscored a team by myself. It definitely took me by surprise!
You have increased your scoring average by more than four points per game from last season. Did you expect to pick up some of the scoring slack following the graduation of Drew Wilken, who averaged 17.0 points a year ago?
All of us on the team knew that we would have to pick up the scoring this year if we were going to have a successful season. It shows how well our team has been scoring with the majority of our starters averaging double figures this year. Personally, I knew I would need to shift roles this year and focus more on scoring, while still getting the ball to our other scorers.
You are averaging more than four steals per game. Do you take a lot of pride in your defense?
It is a great feeling to get a steal, or to pressure the other team into a turnover, so I would say it really shifts the momentum and gets the team energized.Our team does take pride in having a strong defense. Coach (Paul) Selindh stresses that if a player wants more playing time, he will earn it by playing solid defense.
Goals for the rest of the season? Do you think your team has the potential to qualify for state?
Team goals would be winning the Bluegrass Conference and finishing the regular season undefeated. If our team keeps up our current pace, I think we have a strong chance to make state this year. A personal goal of mine in any game I play is to give glory to God in everything I say and do, so even though I love winning games, if I don't show Christ-like character on the court, the scoreboard doesn't really matter.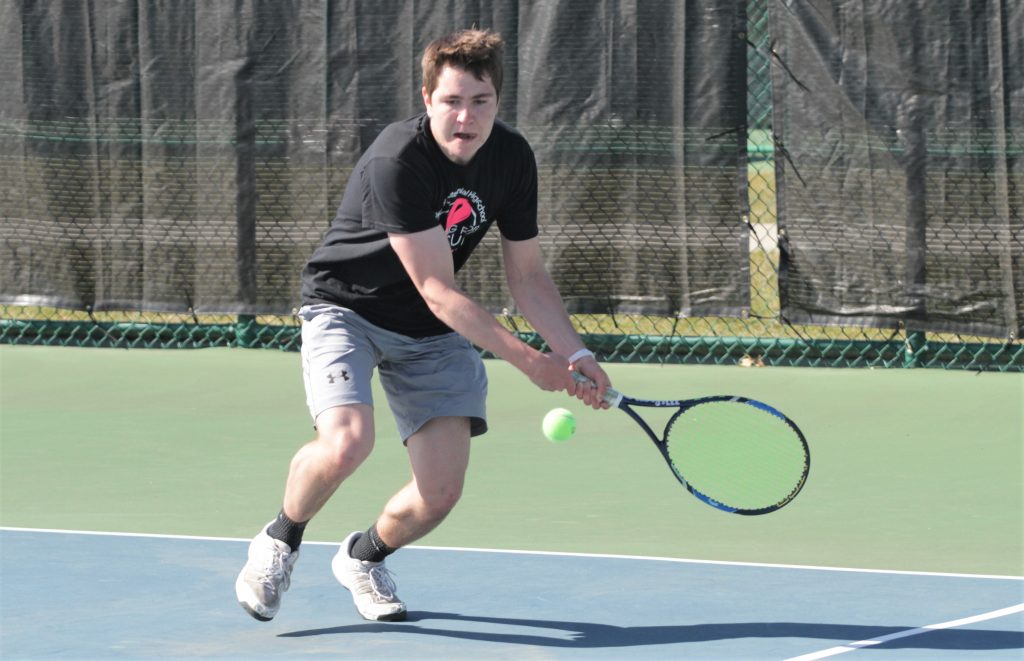 You've been a key member of the Ankeny boys' tennis team the last few years. Did you enjoy playing for coach Randy Daniels, who retired after last season?
I loved playing for Coach D and Coach (John) Pete(rsen)! I had very little knowledge of the game of tennis before playing for them and improved and learned so much from them. They always pushed me to be and to play my best.
I understand you've also decided to end your tennis career in order to compete in track and baseball. What events are you going to focus on in track?
I would like to run in the shorter races (100, 200 and 4×100 relay)because I feel like that is where I could potentially excel the most. I'm also really looking forward to baseball this year. Our coach helped lead us to the district championship game last year, and this year we are hoping to go even further in postseason play.
Plans for next year?
I plan on going to college next year but I'm not for sure where just yet. I would like to play basketball and am interested in potentially getting a teaching degree.
Did you do anything exciting to bring in the new year?
I hung out with a lot of my closest friends on New Year's Eve, and watched Iowa win a great football game on New Year's Day. I'm really cherishing senior year and trying to make as many memories as I can with all of the great friends I have made over the years.