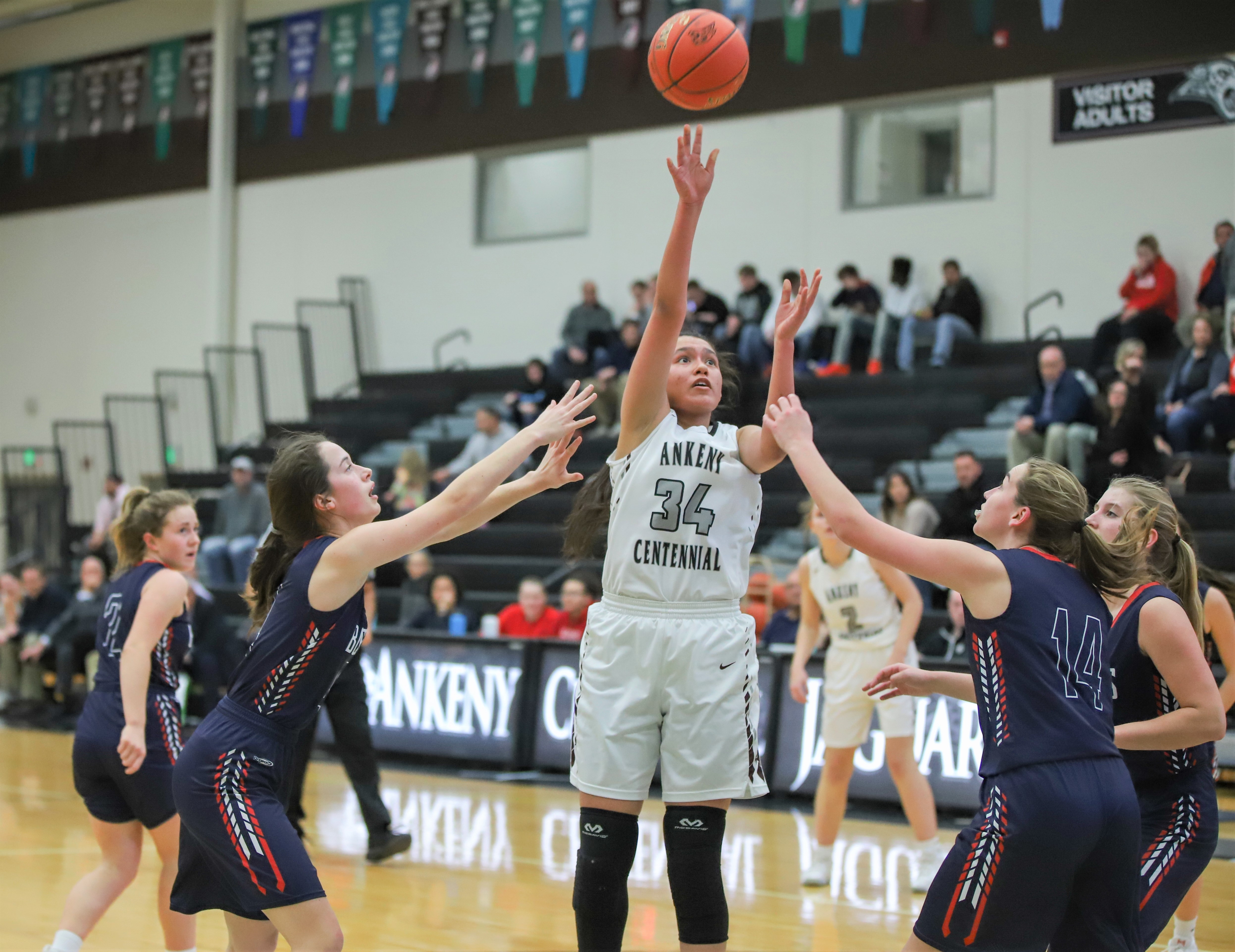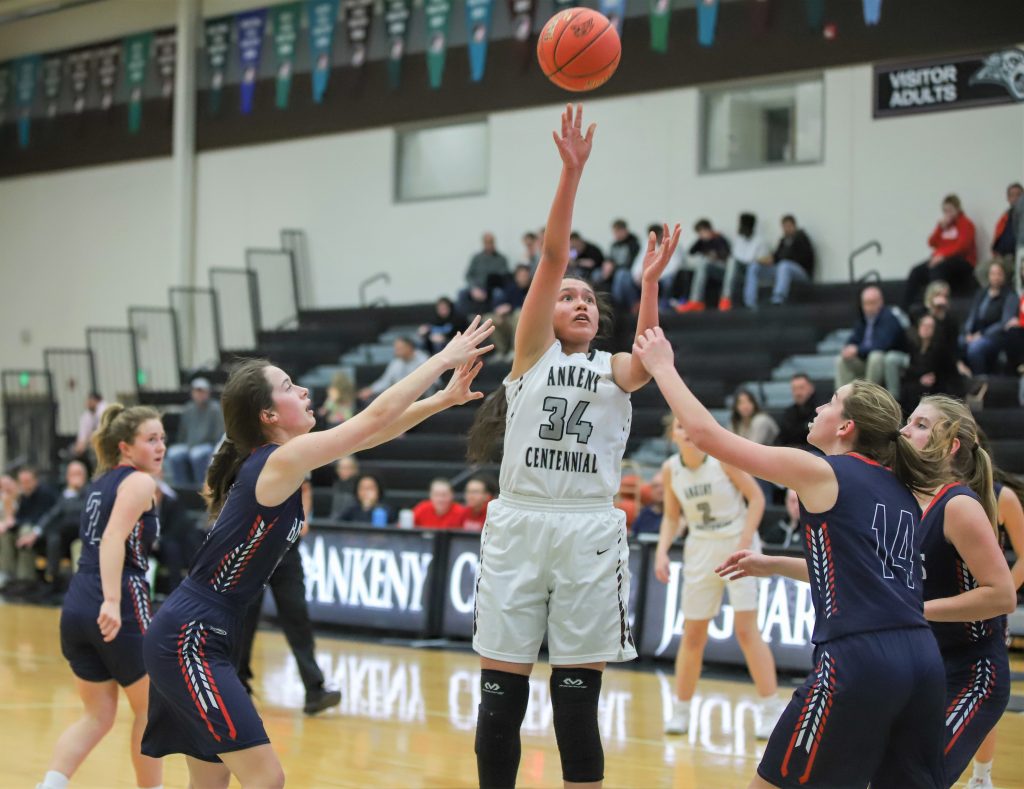 When the Marshalltown girls' basketball team opened Tuesday's game at Ankeny Centennial in a 1-3-1 zone defense, it created some scoring opportunities for the Jaguars' Meg Burns.
Burns, a junior guard, made 5-of-9 attempts from 3-point range and scored 15 points to help the 12th-ranked Jaguars to a 70-19 victory in a CIML crossover game.
"We haven't seen a zone for a long time and that was good, because moving forward we're going to see more of that," said Centennial coach Scott DeJong, whose team went 9-of-20 from behind the arc. "It was nice to see Meg hit five 3s, so she's maybe kind of on track now to start the second half of the season. That would give us a big lift."
Rachel Schon scored 17 points and grabbed eight rebounds as Centennial improved its overall record to 8-4. The senior post player is averaging a double-double on the season.
"Rachel's been a consistent performer for us all year on both sides of the floor," DeJong said.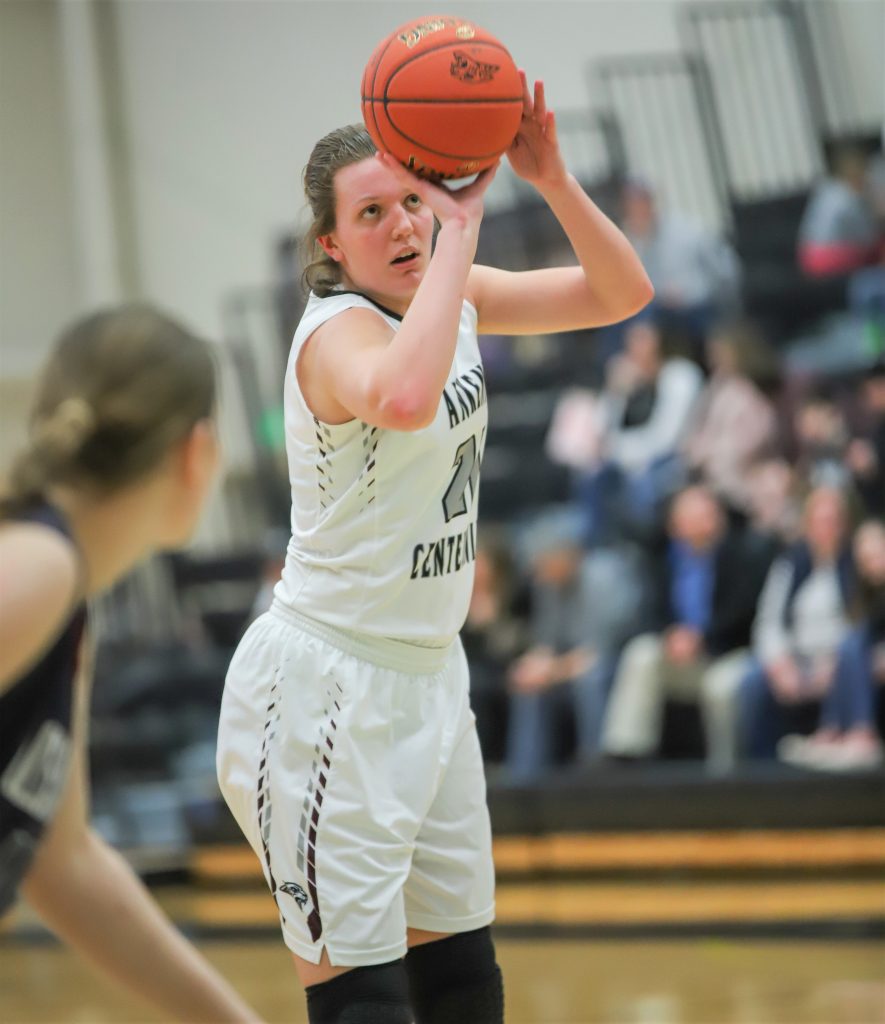 Freshman Cleao Murray had a career-high 13 points in the win. She also contributed five assists and three steals.
"Cleao was 4-of-5 from the free-throw line, so it was good to see her being aggressive and getting to the line," DeJong said.
Kenna Sauer grabbed nine rebounds for Centennial, which jumped out to an 18-4 lead in the first quarter. The Jaguars held a 42-12 advantage at halftime.
Twelve different players saw some action for Centennial, and nine of them scored. Reserve Jenny Hagg made both of her 3-point attempts and finished with six points.
"Marshalltown has struggled, but it was a good win for us," DeJong said. "We got a lot of kids in."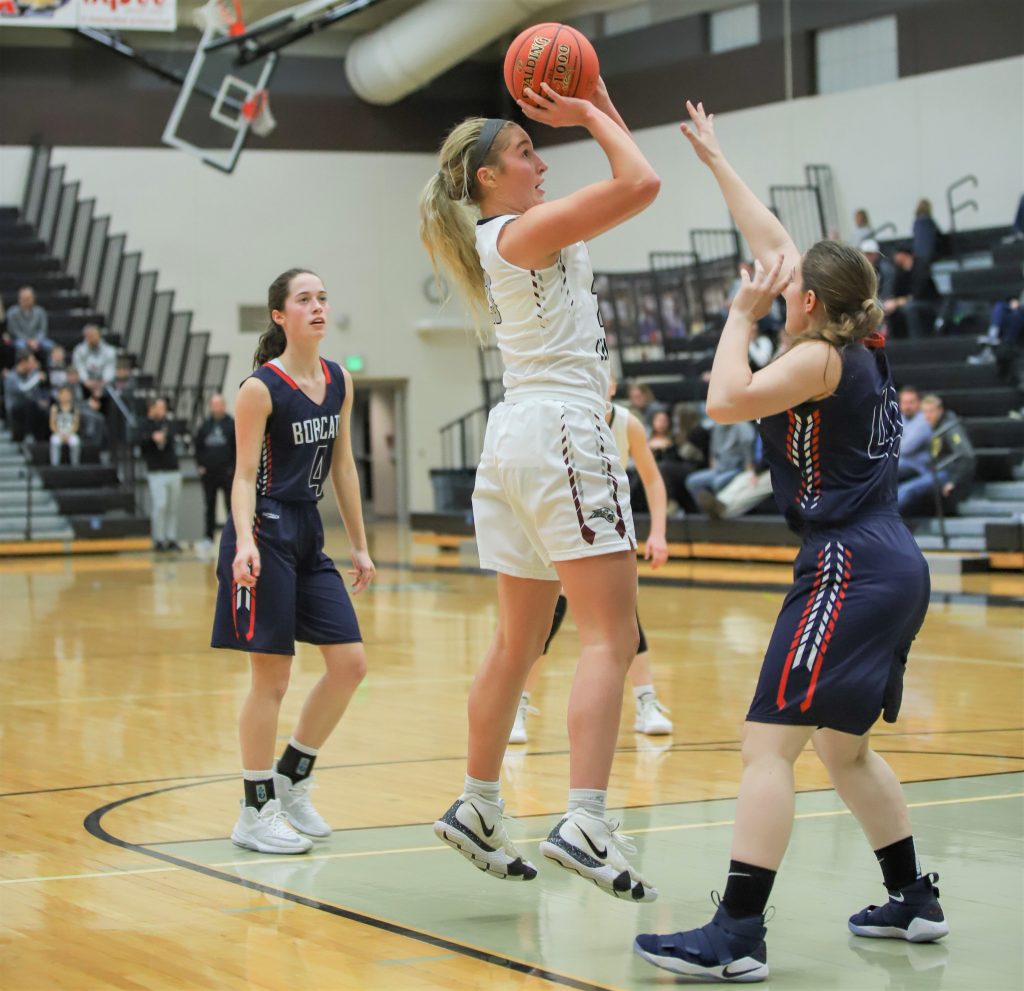 Madi Finch had eight points to lead Marshalltown (2-10), which suffered its fifth straight loss. The Bobcats were averaging just 27.8 points per game and were held to a combined 15 points in a pair of losses to No. 4 Southeast Polk in the last month.
"Unfortunately every turnover for us turns into points for them," Bobcats coach Stacy O'Hare told the Marshalltown Times-Republican. "We just don't put up enough shots or score enough points to compete with them."
Centennial will return to CIML Central Conference action on Friday, when the Jaguars host crosstown rival Ankeny. The Hawkettes will be looking to avenge last month's 49-27 loss.
"They've had a really good season," DeJong said of the 6-6 Hawkettes. "They're shooting the ball well, and it's going to be a really tough game for us."