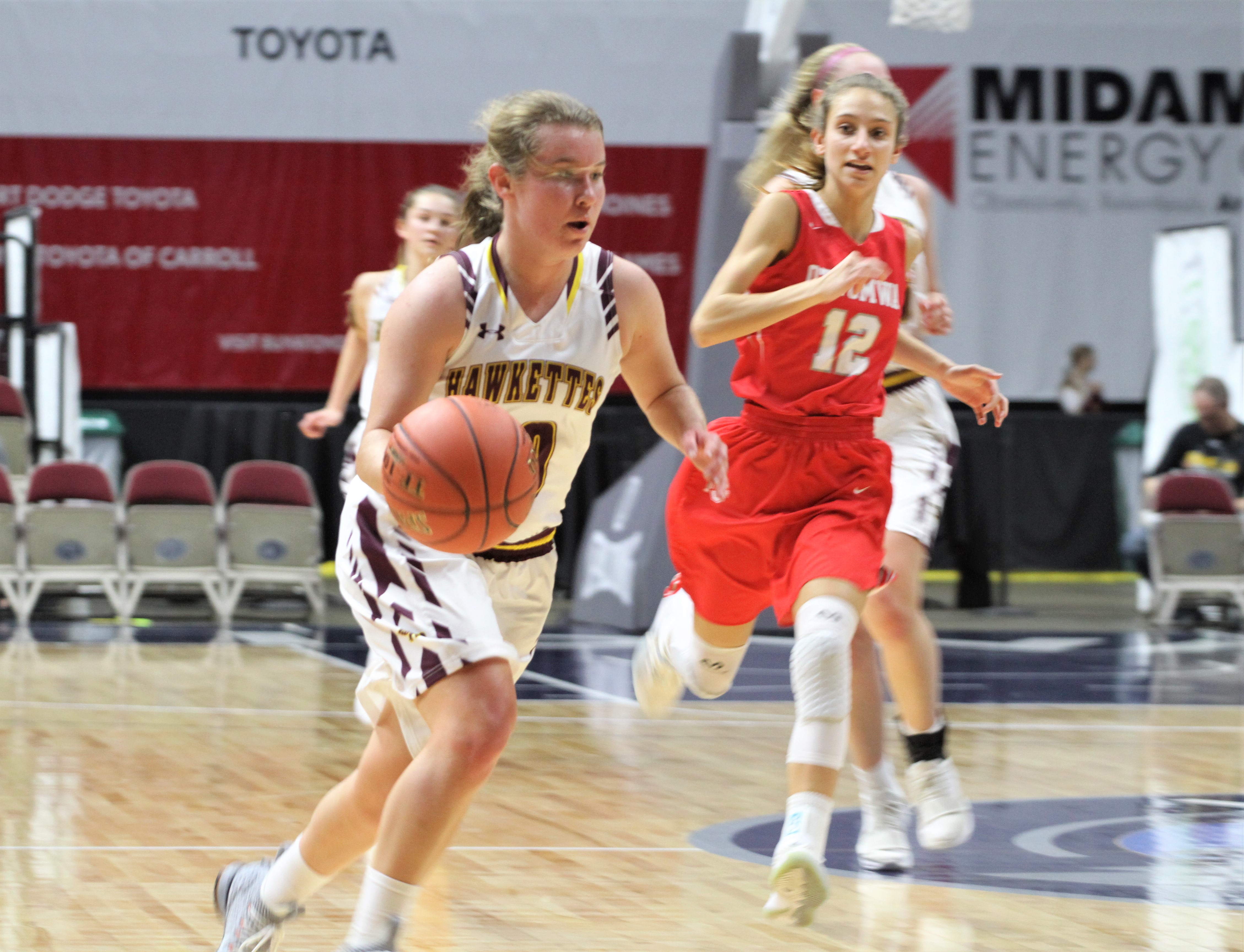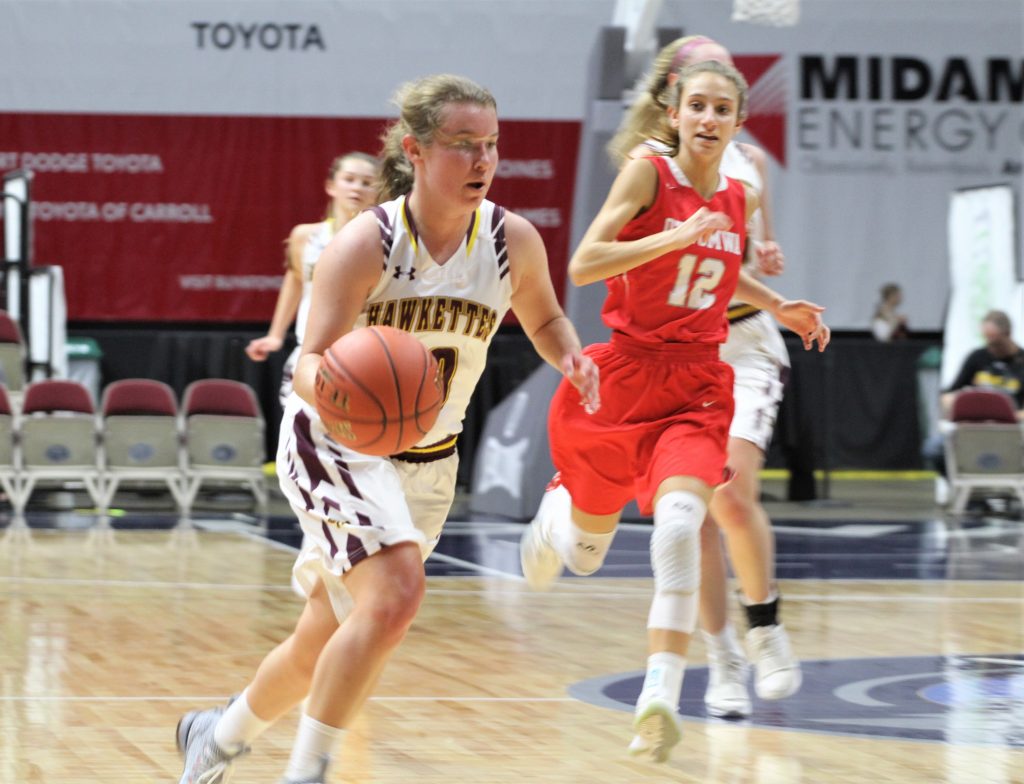 Ankeny's Ashley Harrington and Jaelynn Kueker are used to fighting for 50/50 balls on the soccer field.
The duo can also make those winning plays on the basketball court.
Harrington and Kueker came up with several loose balls and combined for 22 points Tuesday to help the Ankeny girls' basketball team to a 53-36 victory over Ottumwa at Wells Fargo Arena.
"We've been working on our fitness," said Harrington, who scored nine of her 14 points in the second half, including seven straight in the fourth quarter. "We've been working on running in practice, and it finally paid off."
Kueker, who finished with eight points, had a big third quarter for Ankeny. She scored seven straight points in a 10-0 run that increased the Hawkettes' lead to 40-24.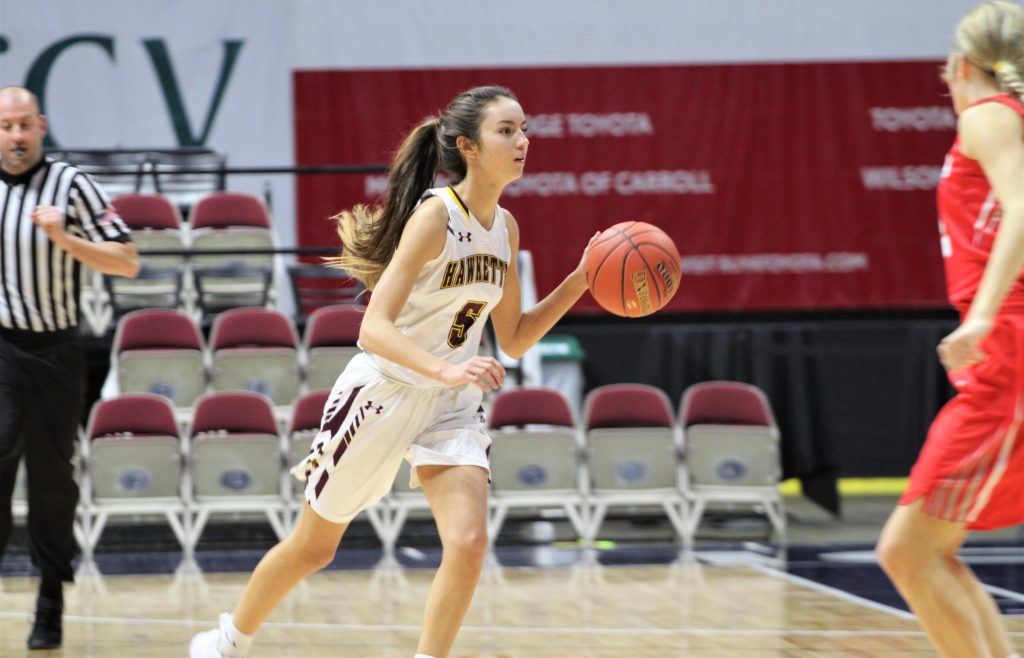 Kueker was fouled while making a layup, but missed the ensuing free throw. However, she came up with the rebound and then converted a 3-point play.
"I told Jaelynn walking down (to the locker room) after the game, 'You got three 50/50 balls and it ended up in five points that really helped us pull away,'" said Ankeny coach Dru McAnelly. "Those were huge plays."
Sara McCullough led the way with 17 points as Ankeny evened its record at 6-6. She also had 12 rebounds and eight blocks.
The Hawkettes snapped a three-game losing skid.
"After a streak of losing, it's good to get a win," Harrington said.
Ankeny won for the first time without sophomore forward Abby Johnson, its second-leading scorer. Johnson suffered a deep bone bruise in her foot during a game at Urbandale on Dec. 14.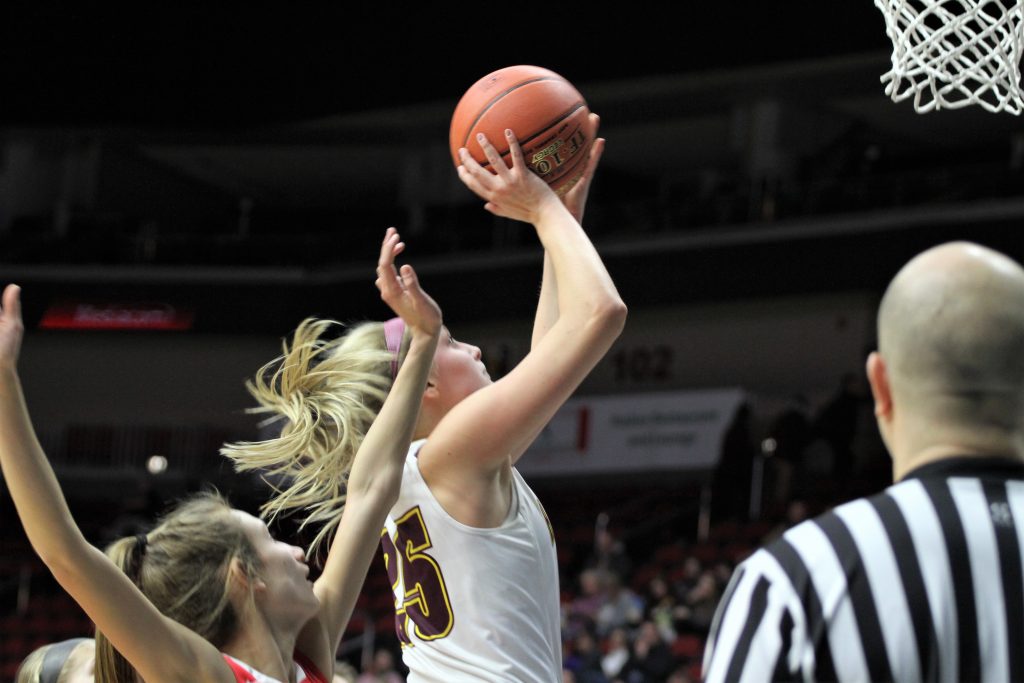 "We needed that one. It gets us back to .500," McAnelly said. "Ottumwa's schedule is a little deceiving but when you watch film, East had to do everything to get by them and they hung right there with Ames, so those two games scared me a little bit. They're hard-nosed and scrappy and athletic girls, and they shot it a little better tonight. That kind of kept them around early."
Helen Altfillisch led Ottumwa (7-4) with 12 points. She made 4-of-9 attempts from 3-point range.
The Bulldogs connected on four 3-pointers in the first half, but added just two more the rest of the way.
"I thought our close-outs and attention to detail was a lot better in the second half," McAnelly said. "You give up 16 points in a half, that's a pretty solid defensive effort."
The Hawkettes will play at 12th-ranked Ankeny Centennial on Friday.