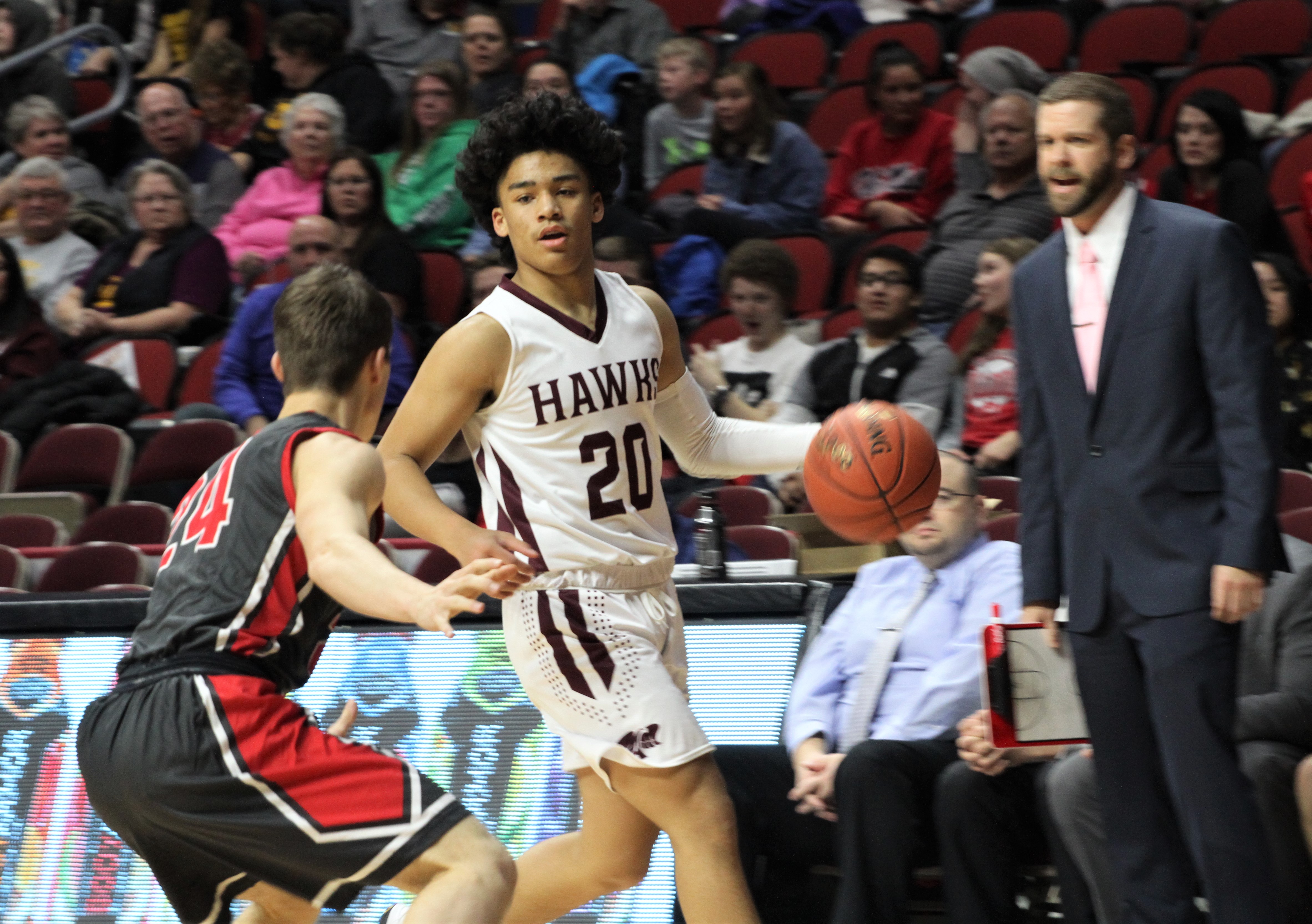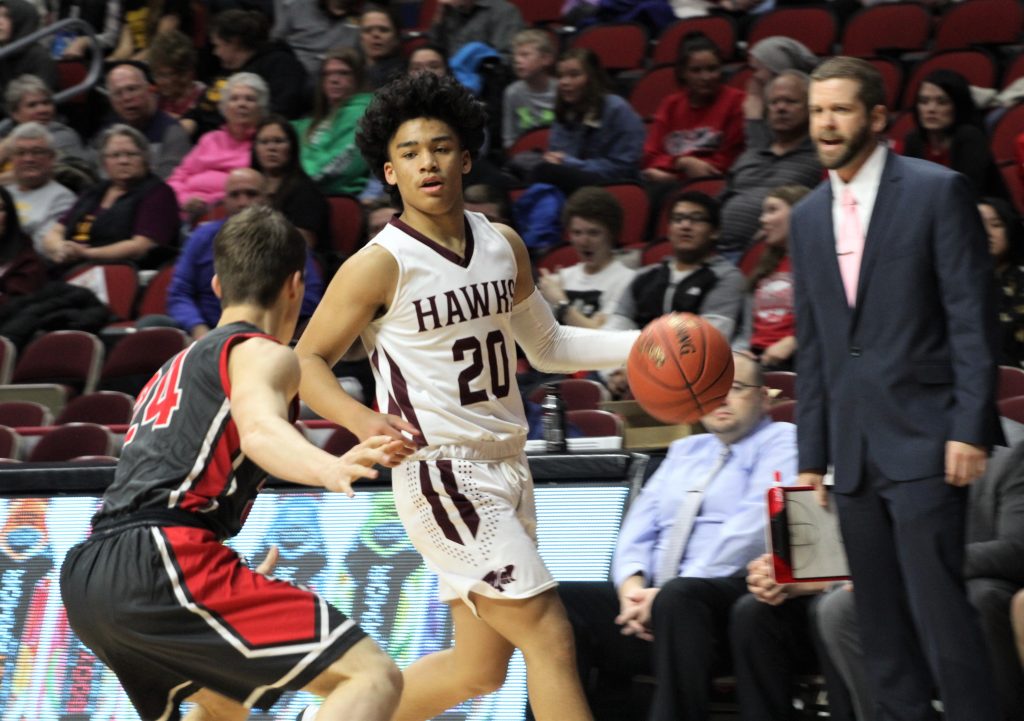 Nolan Richardson's Arkansas basketball teams were famously known for their "40 minutes of hell" playing style.
The Ankeny boys' basketball team is trying to develop a similar style.
The Hawks unleashed their "32 minutes of havoc" on Ottumwa Tuesday at Wells Fargo Arena, where their defensive pressure forced 29 turnovers en route to a 68-33 victory.
"I think it's been a little while since we've done that," Ankeny coach Brandt Carlson said after his team snapped a three-game losing skid. "Our guys really embraced some of the things we've been talking about. They had a lot of great ideas for the coaches too, wanting to play a little more aggressively on the defensive end and trusting that they could handle that. They just did a great job of creating havoc all over the court, and that was beneficial for our offense."
Ankeny used a 22-0 run in the first half to turn a 9-6 deficit into a 28-9 advantage. Dillon Carlson had a pair of 3-point goals during the run, which also included two layups by Jordan Kumm and two more by Jaxon Smith.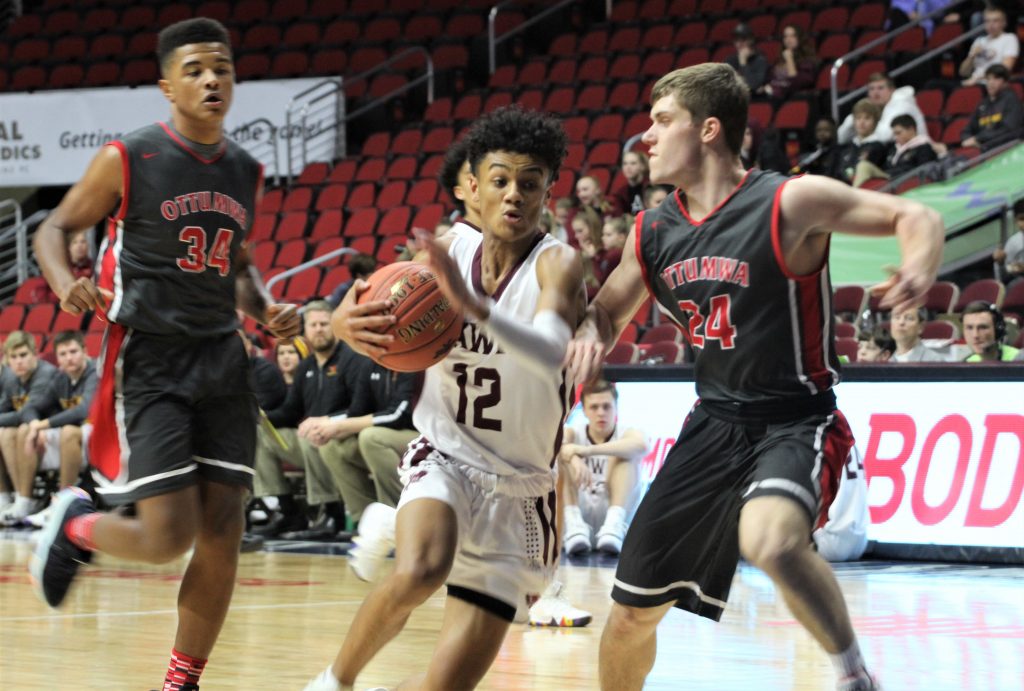 The Hawks held a 30-15 lead at halftime, then continued to pull away in the second half.
"It's always nice to win, and it was a great experience to play at the Well," Carlson said. "We got a lot of guys in the game, and I think our guys just enjoyed that experience. Hopefully, that's a place and a destination we can get to in March (for the state tournament)."
Carlson's son played in the state tournament with MOC-Floyd Valley as a freshman in 2016. He led four Ankeny players in double figures with 15 points on Tuesday.
Carlson came off the bench after the Hawks got no points from their reserves during Friday's loss at Dowling Catholic.
"Dillon brought a spark again like he did earlier in the season," Carlson said. "Drake Bennett played great off the bench as well, and Brecken Manus gave us some good minutes, too. It was just a good win for us to establish ourselves again here in January. There were a lot of upsets tonight in the CIML, so it was just a good win for us to keep moving forward."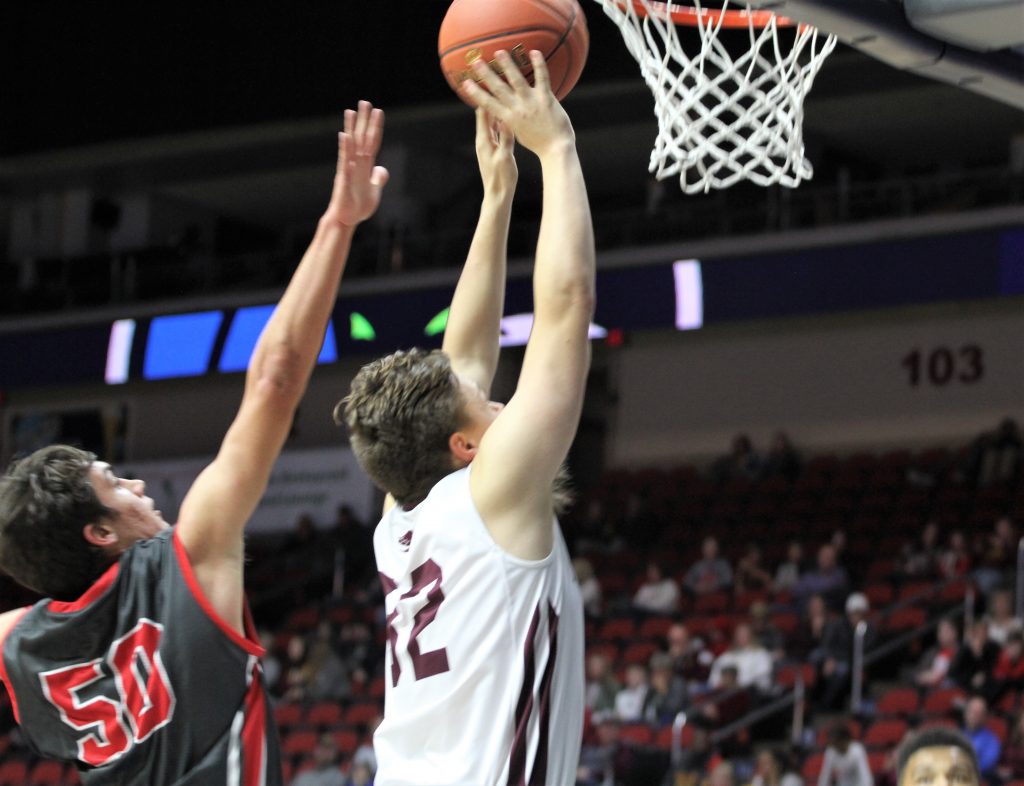 Kumm had 12 points as Ankeny lifted its record to 7-3. Smith scored 11 points, and Braxton Bayless added 10.
Caleb Vasconez led Ottumwa with 10 points. The Bulldogs dropped to 3-8 after winning two of their previous three games.
"It was a rough game," Bulldogs coach Ken Hutchinson told the Ottumwa Courier. "We had 29 turnovers, nearly half of which were live-ball turnovers that led to scores."
The Hawks will travel across town to face Ankeny Centennial on Friday. They won the first meeting against the Jaguars last month, 58-50.