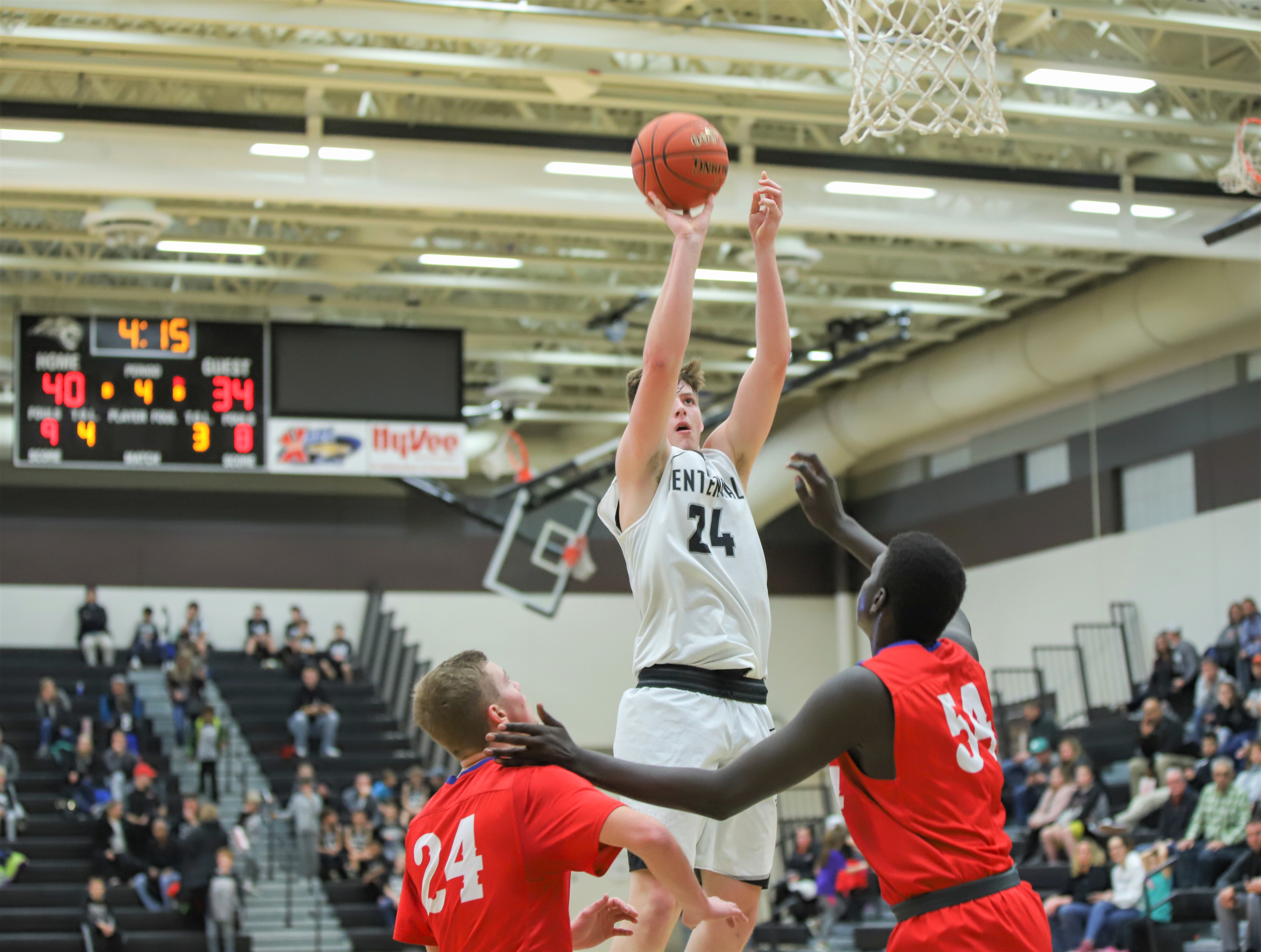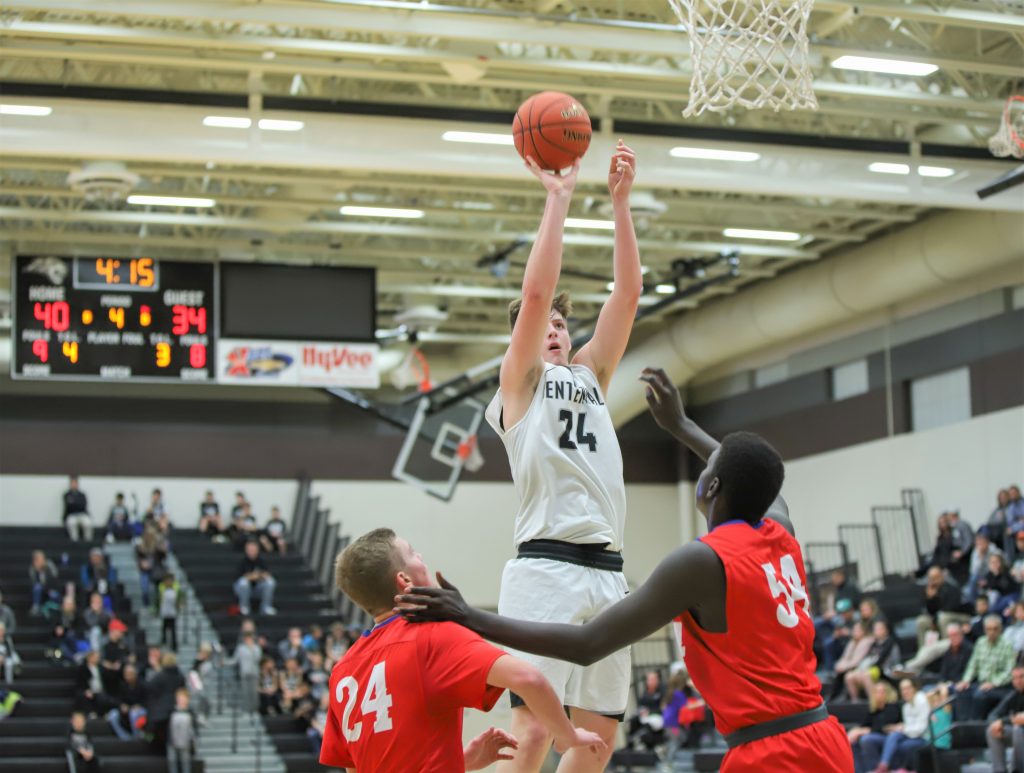 On paper, Tuesday's matchup between the Ankeny Centennial and Marshalltown boys' basketball teams was a tough one to predict.
Marshalltown had previously defeated Dowling Catholic, which knocked off Centennial. But the Bobcats had also lost to Johnston and Southeast Polk–two teams that fell to the Jaguars.
Nobody could have predicted what actually happened.
Marshalltown rallied from a 10-point deficit in the fourth quarter to force overtime, made a buzzer-beating 3-pointer to send the game to a second overtime, and eventually pulled away for a 63-60 victory at Centennial.
"I feel like we gave them the game," said Centennial coach Bob Fontana, whose team dropped to 4-6 on the season. "We just had too many mental mistakes, and that's what led to our downfall."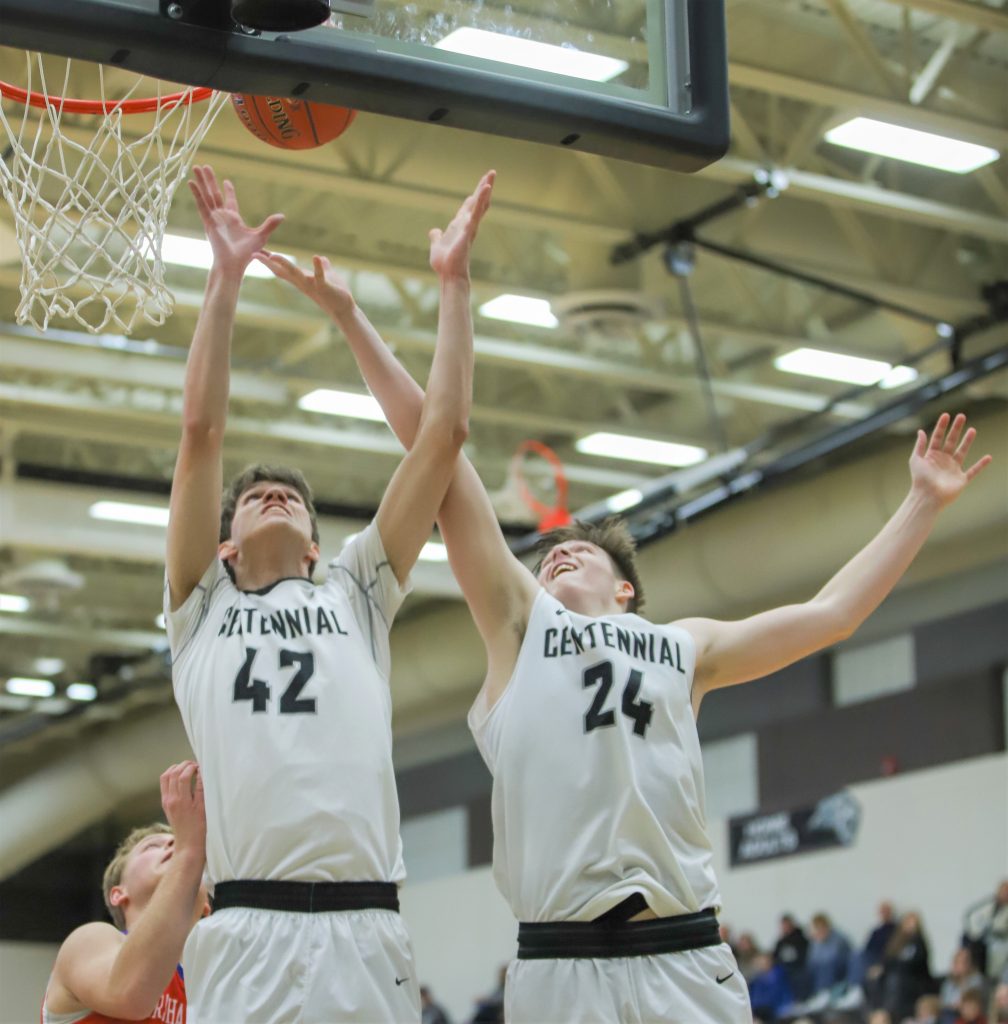 Jacob Smith was the hero for Marshalltown (7-3), scoring a team-high 21 points. He made a pair of 3-pointers to start and end the fourth quarter, then hit another one from about 35 feet out to force double overtime.
"We gutted that one out," Bobcats coach Michael Appel told the Marshalltown Times-Republican. "I'm proud of our kids' resilience to keep battling. We got some big stops at big times. We kind of hung our heads against Southeast Polk (Friday) night and stopped playing. We did a better job and kept playing tonight."
Centennial ended the game without four of its key players. Cody McCullough, Preston Kelling and Tyler Rodgers had all fouled out, while Garret Severseike left the court in the first quarter after suffering a concussion.
McCullough scored 23 points on 8-of-8 shooting from the field, while Kelling had 16 points and six assists. Rodgers added 12 points, making 3-of-7 attempts from 3-point range, but it wasn't enough.
After Rodgers opened the second overtime with a 3-pointer, Marshalltown closed out the game with a 9-3 run. Will Van Buren made a pair of free throws and Sunday Arou followed with a basket to give the Bobcats their first lead of the game, 58-57, with 1 minute 40 seconds left.
Marshalltown made 7-of-10 free throws in the second overtime to seal the win. The Jaguars, meanwhile, struggled at the line, going 15-of-28 for the game.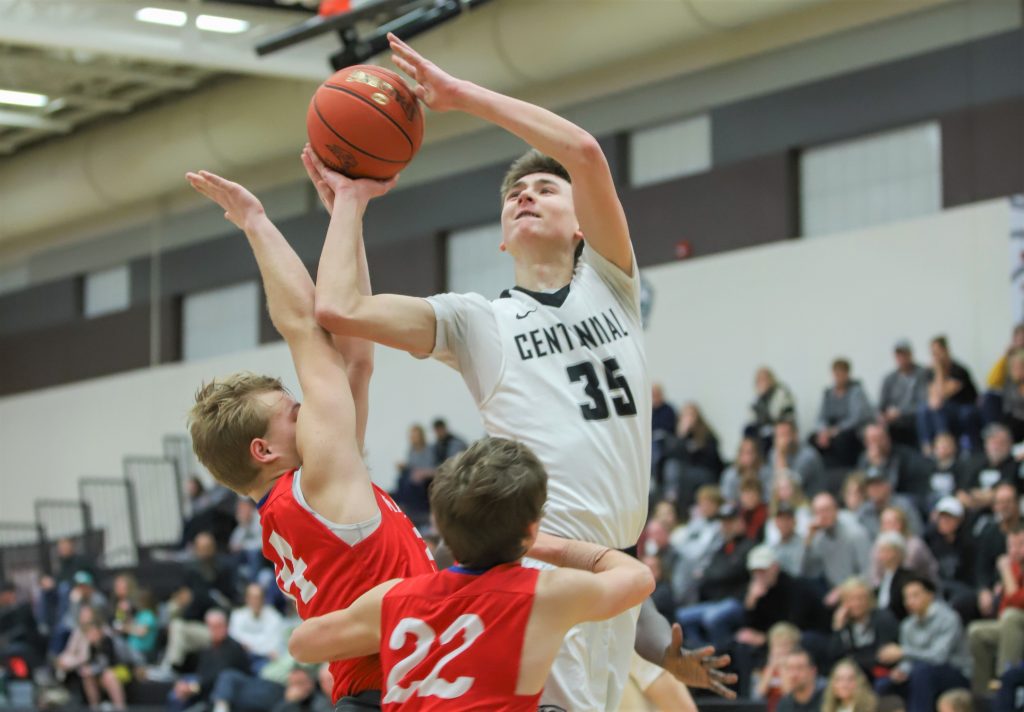 "From the middle of the fourth quarter until the end of the game, we missed a bunch of free throws," Fontana said. "That really hurt us."
The Bobcats didn't have an answer for McCullough, but the 6-foot-7 junior fouled out on a key play in the first overtime. Smith stole an inbounds pass, made a layup and was fouled by McCullough as Marshalltown erased a six-point deficit in the final minute, capped off by Smith's long 3-pointer at the buzzer.
"They're a dangerous team," Fontana said of the Bobcats. "They beat Dowling and they were ahead of Valley for more than a half before losing by nine (points). But we just made too many mistakes at both ends of the floor."
Centennial also had a chance to take the final shot at the end of regulation. But the Jaguars failed to execute, and the game went to overtime tied at 43.
Centennial will try to regroup on Friday when the Jaguars host crosstown rival Ankeny.