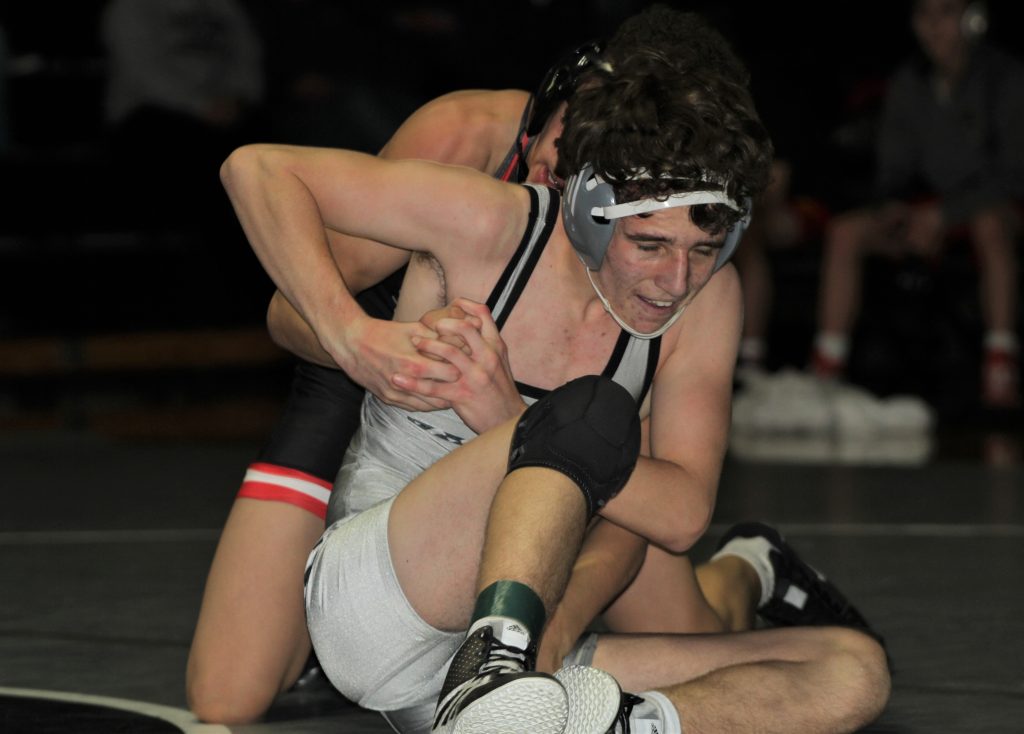 Even though the Ankeny Centennial wrestlers haven't talked about it, the Jaguars are now in position to capture the outright CIML Central Conference championship.
Fourth-ranked Centennial celebrated its Senior Night on Thursday with a 75-6 thumping of visiting Ames. The unbeaten Jaguars improved their records to 4-0 in the league and 16-0 overall.
Centennial will host Johnston on Thursday in a battle for the conference crown.
"We haven't talked about it, but we might mention it once or twice next week," Centennial coach Jay Groth said of the league title. "Our primary focus is on the state tournament, but it would be nice to win the conference, too."
The Jaguars recognized their seven seniors before Thursday's meet. Four of them were in the varsity lineup.
Heavyweight Lane Pruisner and sixth-ranked Nic Leo at 182 pounds both won by forfeit. Noah Blubaugh at 126 and sixth-ranked Eric Owens at 145 each recorded a fall.
The Jaguars had 10 pins on the night, including eight in a row to close out the meet. Sophomore Kyle Janssen got a fall at 120 in just 19 seconds.
"There was only one match that didn't end up in a pin," Groth said. "Everybody just went out and got the job done. It was a #pintowin night for Senior Night."
Groth credited some of the team's success this season to the dedication of the senior parents, who handle many of the chores behind the scenes that keep the program running smoothly.
"They have been outstanding all four years," said Groth, whose team will compete in the Bob Sharp Invitational on Saturday. "Everything that they do–it's all a team effort–and that's why we're having success this year."
Here are the match-by-match results:
Centennial 75, Ames 6
170: Neils pinned Bollhoefer, 1:22; 182: Leo won by forfeit; 195: Frazier pinned Saldana, 2:28; 220: Greenlee (Am) pinned Cooper, 4:30; 285: Pruisner won by forfeit; 106: Helmkamp beat Arce-Matos, 4-0; 113: Bresson pinned McManus, 2:21; 120: Janssen pinned Corrieri, :19; 126: Blubaugh pinned Davis, 1:24; 132: Monroe pinned Johnson, :34; 138: Bennett pinned Barker, 3:27; 145: Owens pinned Burkheimer, 3:38; 152: Cahill pinned Beiver, 1:15; 160: Nehring pinned Wernau, 3:24.