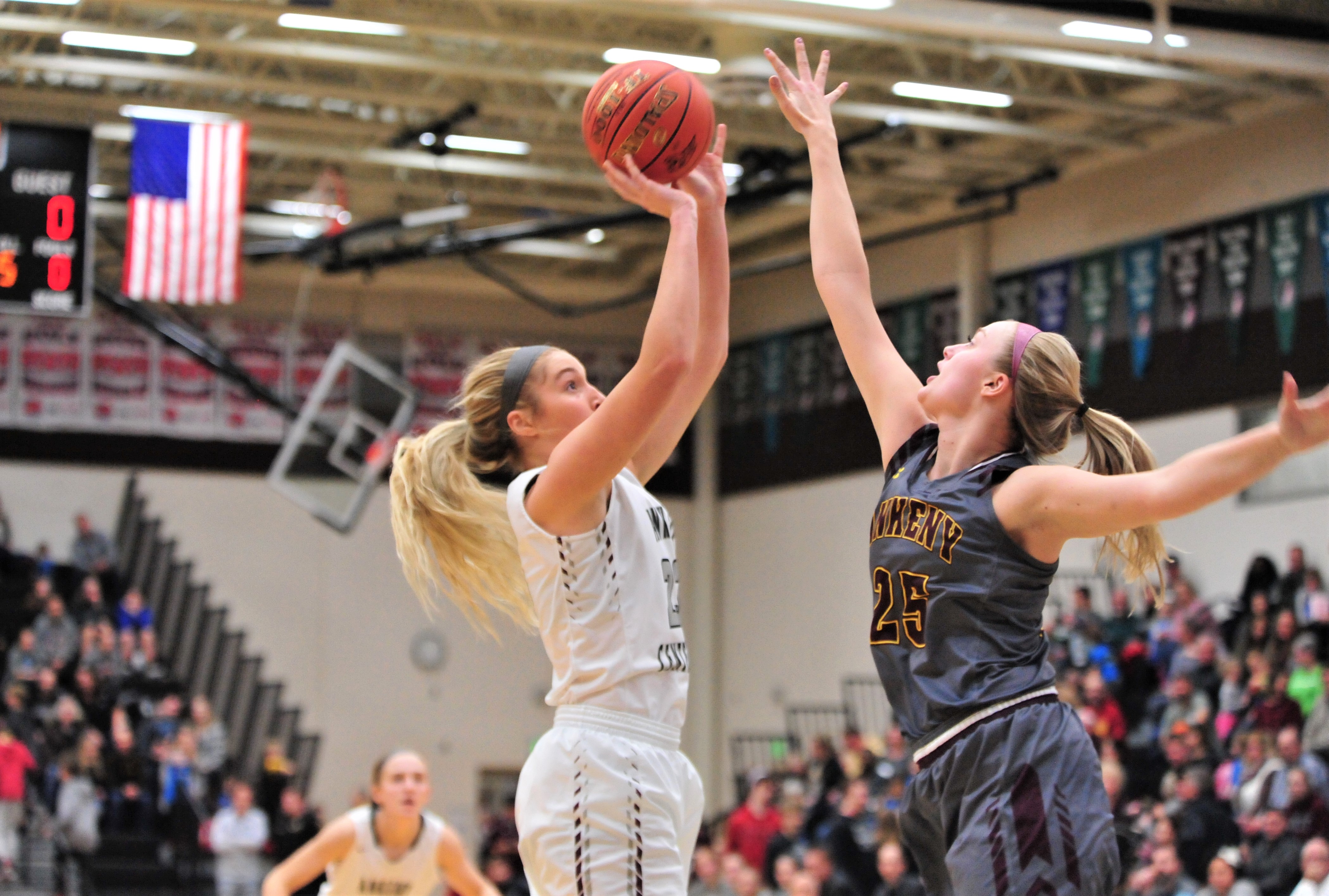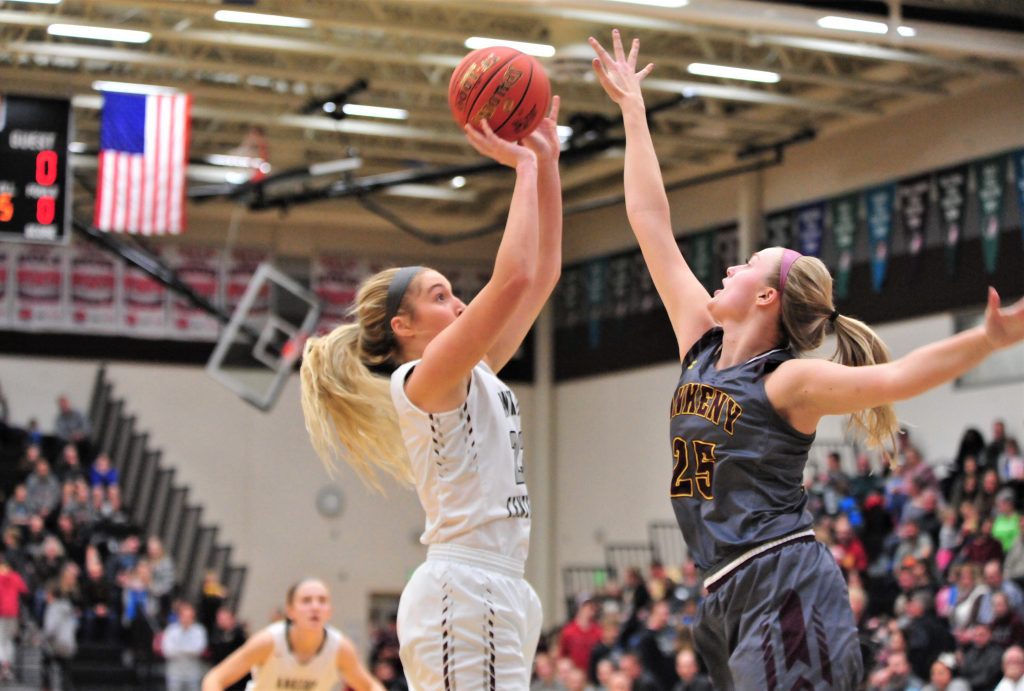 The Ankeny Centennial girls' basketball team kept pace in the race for the CIML Central Conference title with a 47-32 victory over visiting Ankeny on Friday.
The 12th-ranked Jaguars remained one game behind league leader Johnston, which bounced back from its first conference loss a week ago to Centennial with a win over Ames. Dowling Catholic is still tied for second place with the Jaguars after getting 46 points from Caitlin Clark in a victory over Urbandale.
In the boys' race, Johnston posted a 53-46 win over Ames in a battle for first place. The Little Cyclones are now a game back along with Dowling.
Ankeny moved into sole possession of fourth place with a 61-51 victory over Centennial. The Hawks could still be a factor in the race because they will close out their conference schedule with games at home against Urbandale, Ames, Dowling and Johnston.
Here are the current standings:
Boys
Johnston 5-1, 8-4
Ames 4-2, 8-3
Dowling Catholic 4-2, 5-6
Ankeny 3-3, 8-3
Ankeny Centennial 2-4, 4-7
Urbandale 0-6, 3-8
Friday's games
Ankeny 61, Ankeny Centennial 51
Dowling Catholic 42, Urbandale 35
Johnston 53, Ames 46
Jan. 18 games
Centennial at Ames
Dowling Catholic at Johnston
Urbandale at Ankeny
Girls
Johnston 5-1, 12-2
Ankeny Centennial 4-2, 9-4
Dowling Catholic 4-2, 8-4
Urbandale 2-4, 8-6
Ames 2-4, 6-7
Ankeny 1-5, 6-7
Friday's games
Ankeny Centennial 47, Ankeny 32
Dowling Catholic 73, Urbandale 71
Johnston 58, Ames 45
Jan. 18 games
Centennial at Ames
Dowling Catholic at Johnston
Urbandale at Ankeny