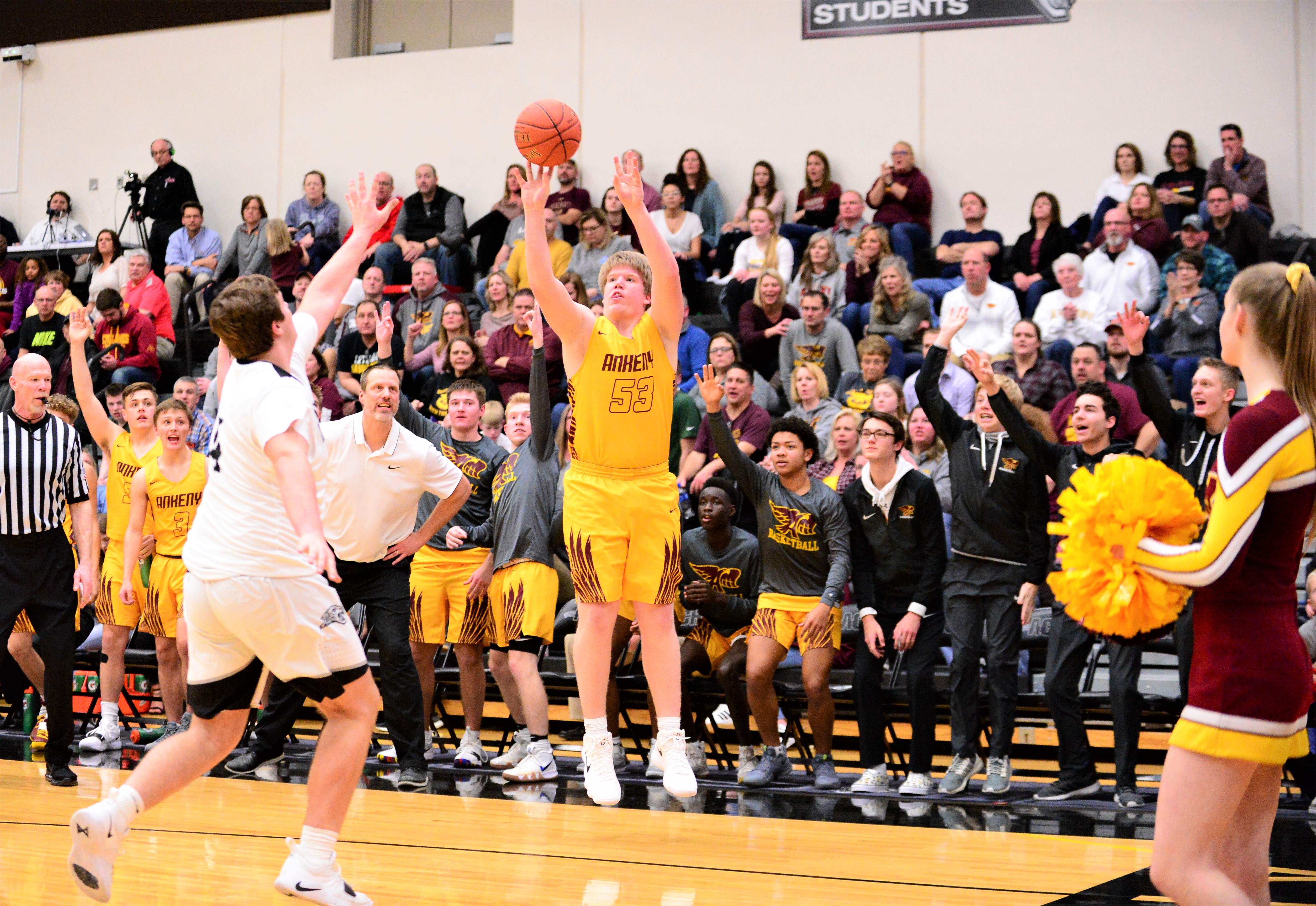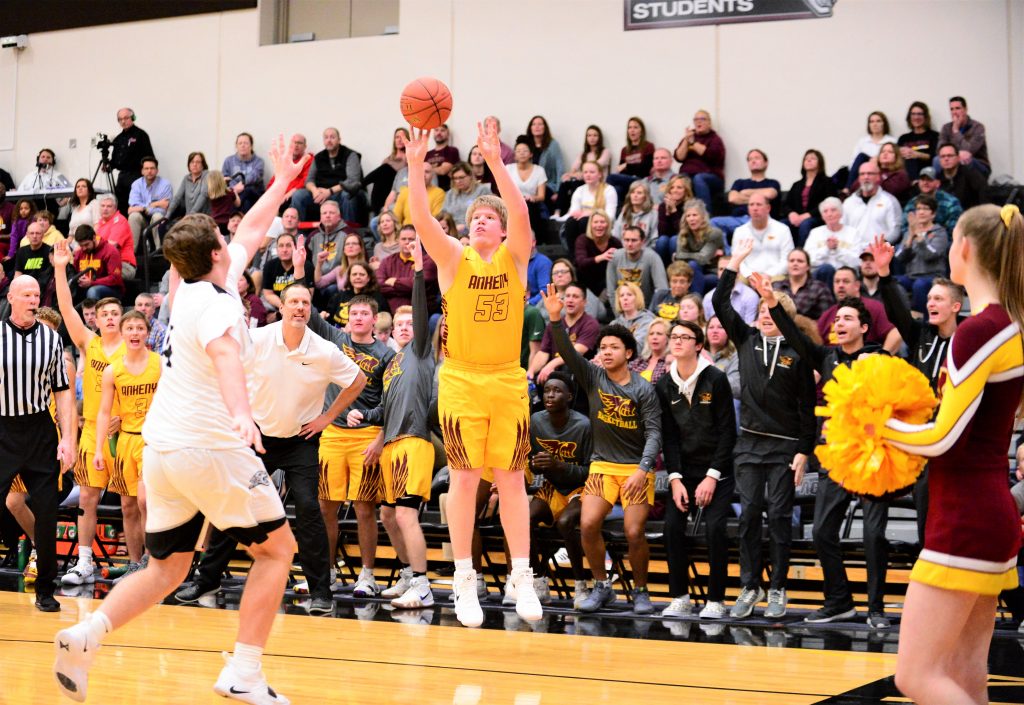 With its four-guard lineup, the Ankeny boys' basketball team is almost always giving up some size to its opponents.
But that makes the Hawks difficult to match up with as well.
Ankeny again relied on its quickness to post a 61-51 victory at Ankeny Centennial on Friday, completing a sweep of the season series. The Hawks got 20 points from Braxton Bayless and 18 more from Dillon Carlson in the win.
"We just use our speed against their bigs, and it worked out twice," Bayless said.
Ankeny led from start to finish after jumping out to an early 8-0 lead. The Hawks improved to 3-3 in the CIML Central Conference and 8-3 overall.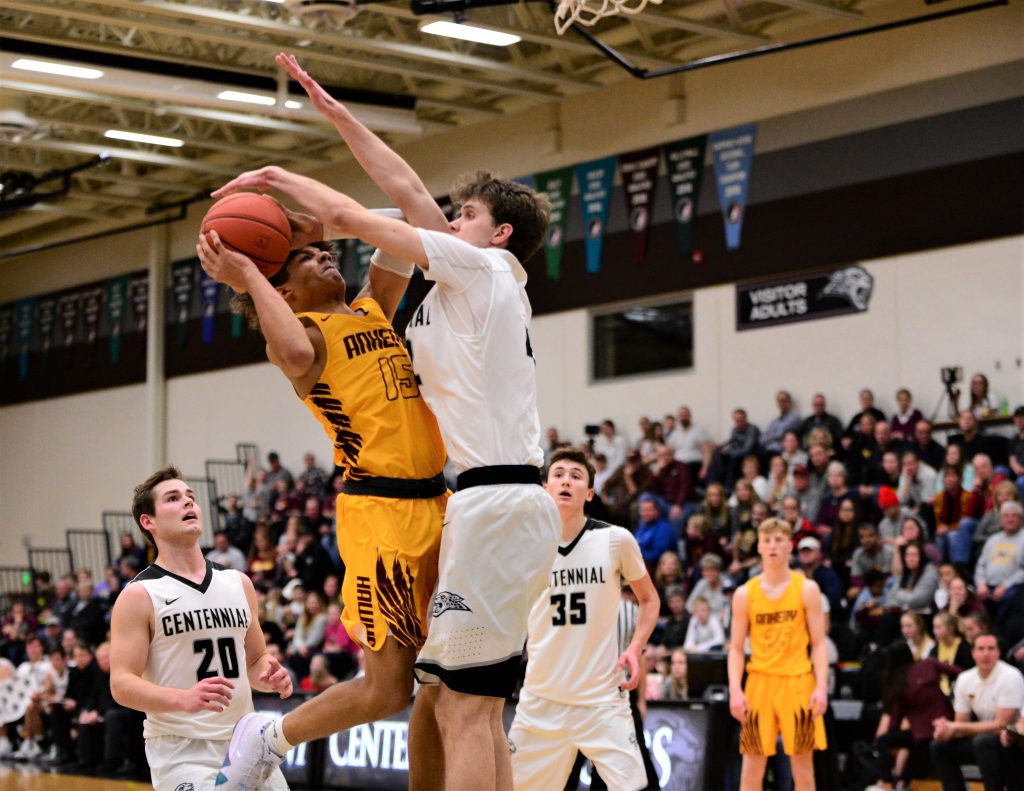 Cody McCullough had 17 points and 10 rebounds to lead Centennial, which dropped to 2-4 in the league and 4-7 overall.
"We gave them way too many opportunities," said Centennial coach Bob Fontana. "They had five offensive rebounds in the first half, and I know they scored on at least two of them. You can't give a team that is guard-dominated like them that many opportunities."
Nolan Otten scored 10 points for the Hawks, including two huge 3-point goals in the fourth quarter. Jordan Kumm had five rebounds, four assists and three steals.
Ankeny made 19-of-20 free throws, while the Jaguars went just 7-of-12 at the line.
"It's always good to win, especially on the road," said Ankeny coach Brandt Carlson. "Having an opportunity to win against a rival is always fun. I'm really proud of our guys for how they hung in there. It was kind of a rough shooting night in the first half, but I thought we battled defensively and were really good on the glass tonight, so I'm proud of them."
Carlson's son came off the bench and scored 12 of his points in the first half. He made a 3-pointer at the buzzer to give the Hawks a 15-10 lead at the end of the first quarter.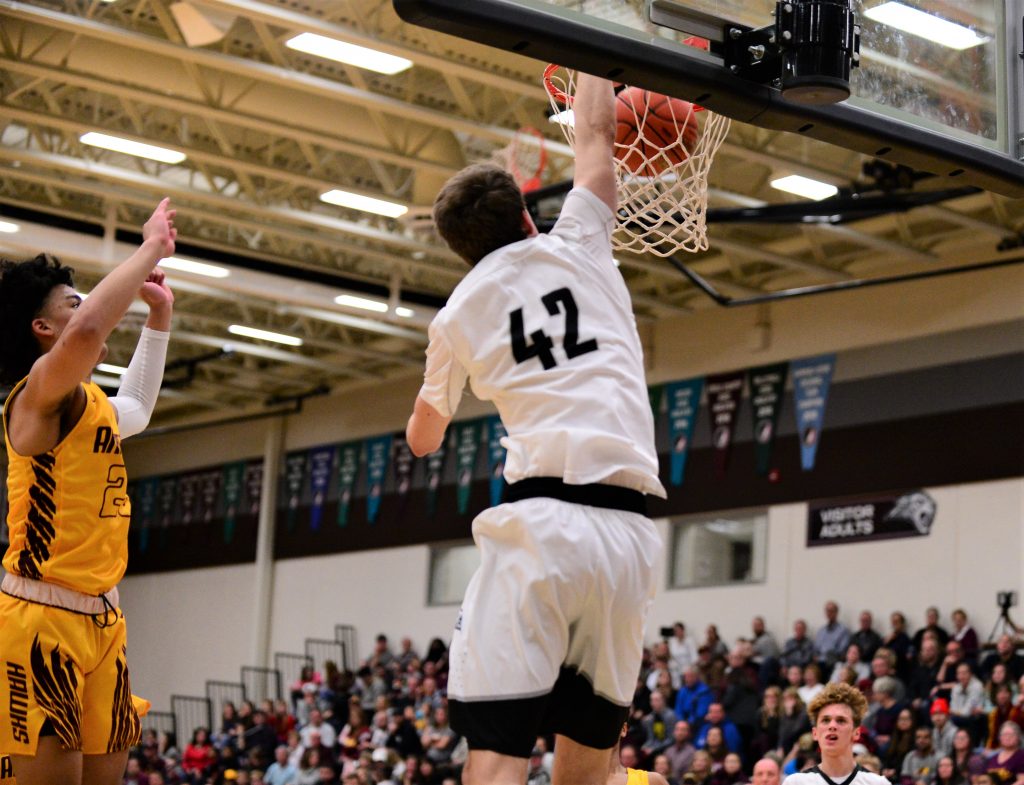 "I don't know if I'm used to it, but it's just what's best for us right now," Dillon Carlson said of his sixth-man role. "If that's what I need to do for us to win, that's what I'm going to do."
Centennial used a 6-0 run in the second quarter to close the gap to 17-16. The rally included a one-handed dunk by Micah Johnson on a fast break.
"I kind of messed up my footing when I was going up there, and I almost traveled," Johnson said. "But I realized I was high enough so I was like, 'Let's just throw this one down.' But (the dunk) kind of surprised me. It caught me off guard a little bit."
Ankeny held a 30-25 lead at halftime. The Jaguars could not get any closer than four points the rest of the way.
Preston Kelling hit a 3-pointer with 5 minutes 39 seconds left to pull Centennial within 48-44. Kelling finished with 11 points and four assists.
However, Otten answered with a 3-pointer of his own on the ensuing possession. The Hawks then made eight consecutive free throws to seal the victory–four each by Bayless and Carlson.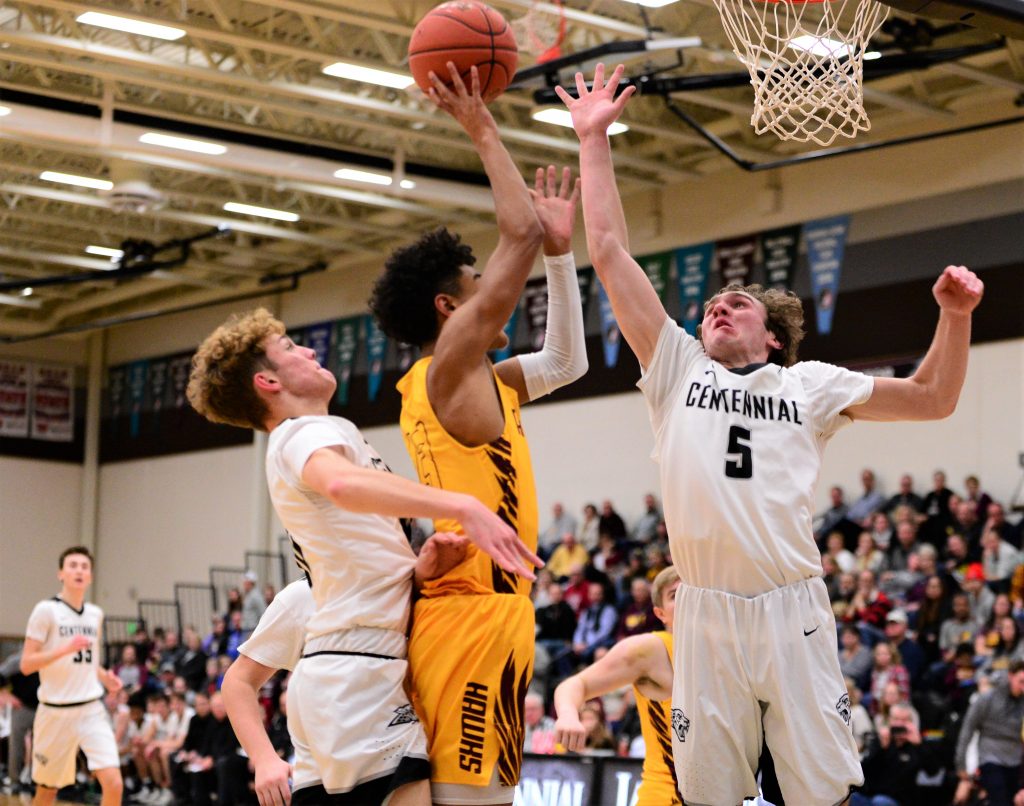 "They're obviously guard-heavy, and their guards controlled most of the game," Fontana said. "They had two guys combine for 38 points, and that makes it tough."
The Jaguars lost despite a near-perfect shooting night from McCullough, who went 6-of-6 from the field and 5-of-6 at the charity stripe.
"They're very quick," Johnson said of the Hawks. "We had the advantage in size–we've just got to expose it more the next time. But we're not done. We still have plenty of season left and we're just going to take it one game at a time, and we're going to get back to where we need to be."
Carlson said he believes that his team also has some room to grow.
"Our guys are gutsy and they're competing hard," he said. "As we move forward, we've got to keep adjusting to what teams are doing but at the same time try to get our pace through what we're doing defensively. If we start shooting the ball at a higher rate, we're going to be pretty tough to stop."