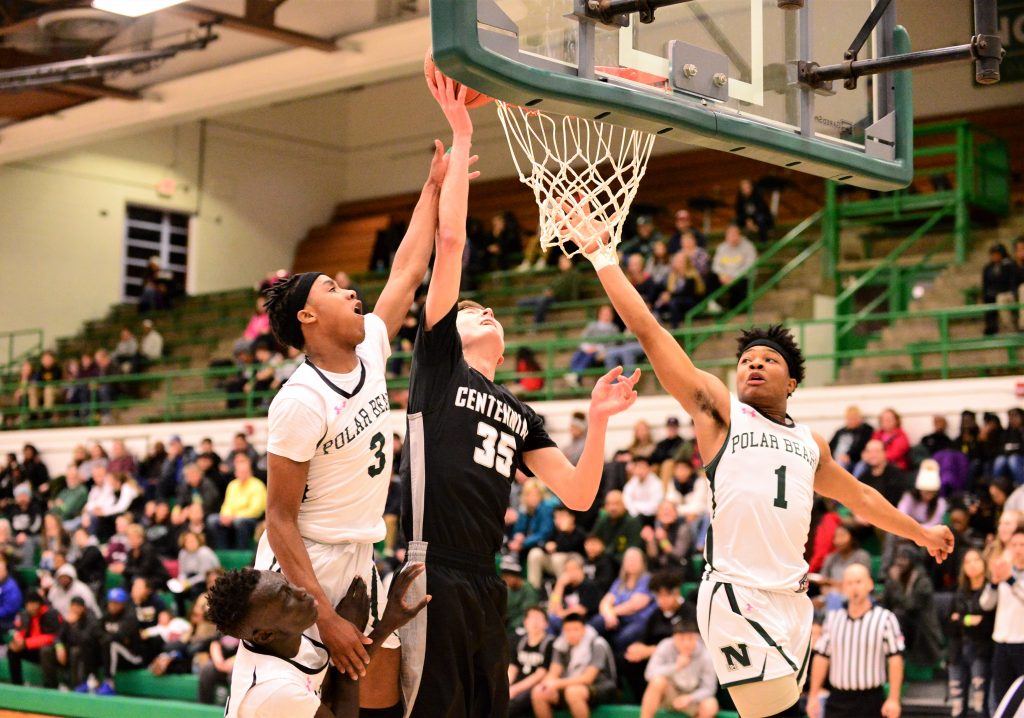 Des Moines North basketball star Tyreke Locure got into some foul trouble during Tuesday's game against visiting Ankeny Centennial.
But the senior point guard, who has often been plagued by foul problems, knows how to handle those situations. He picked up three fouls in the first quarter and got his fourth foul in the third quarter, but did not foul out.
Locure poured in 37 points on 15-of-28 shooting to lead the Polar Bears to an 82-68 victory over Centennial. He also had nine of his team's 16 steals.
"It's tough to win when you have 22 turnovers," said Centennial coach Bob Fontana.
It was the seventh consecutive victory for North, which raised its record to 10-2. The Polar Bears have averaged nearly 90 points per game during their winning streak.
Centennial dropped to 4-8 with its third straight loss. Cody McCullough scored 24 points and grabbed 22 rebounds to lead the Jaguars.
"I knew I had quite a few (rebounds) during the game, but I didn't think I had that many until after the game," McCullough said.
North led from start to finish after jumping out to an 8-0 lead. The Polar Bears built a 22-9 advantage before Centennial closed the gap to 24-15 at the end of the first quarter.
The Jaguars trailed by 38-29 at halftime. They pulled to within four points in the third quarter, but could not get any closer.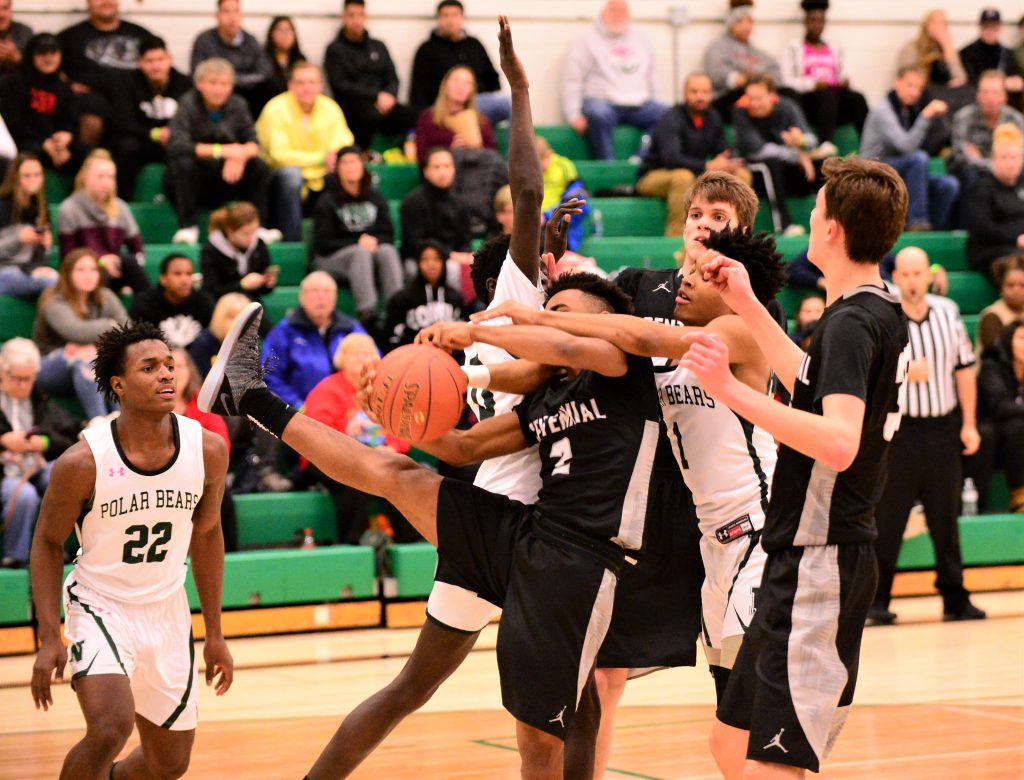 North's Malik Allen had 14 points and eight rebounds. Gatdoar Bijiek added 13 points and six assists, while Gore Puot blocked 10 shots.
Micah Johnson had 15 points and 11 rebounds for the Jaguars. Lathan Brandt and Preston Kelling each added nine points.
Centennial will travel to Ames on Friday for a CIML Central Conference game against the Little Cyclones (8-4). The Jaguars will be looking to avenge last month's 42-33 loss.