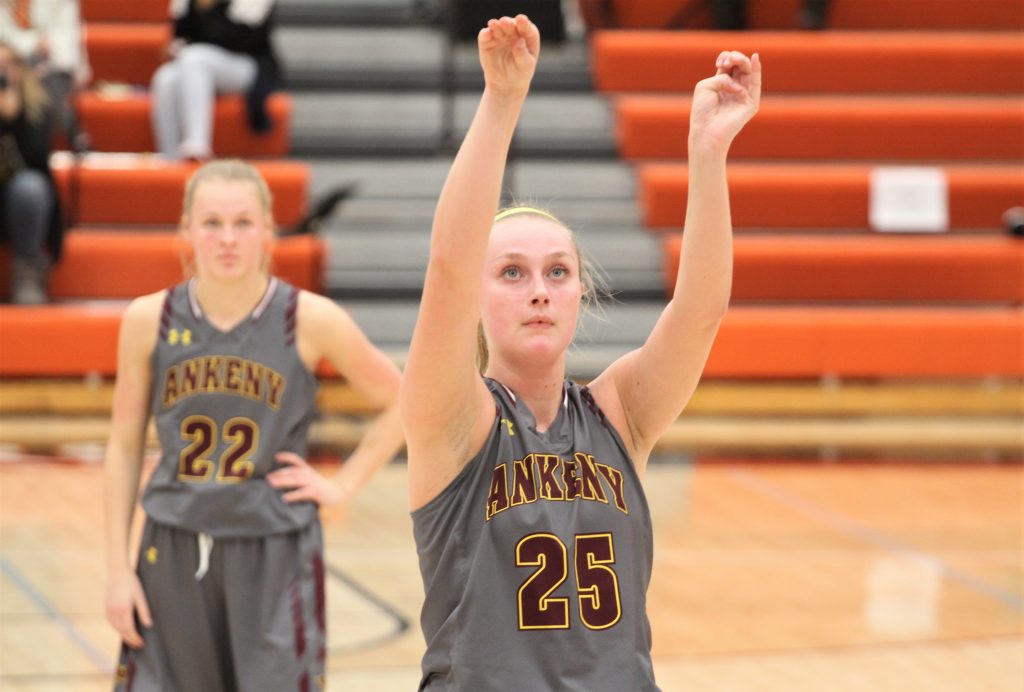 The Ankeny girls' basketball team ran into a buzzsaw on Tuesday at Valley.
The fourth-ranked Tigers raced out to a 31-7 lead in the first half and cruised to a 71-43 victory over No. 15 Ankeny. The Hawkettes lost for the seventh time in their last nine games, dropping to 6-8 on the season.
"It was kind of Southeast Polk all over again," said Ankeny coach Dru McAnelly, whose team dropped a 71-47 decision to the No. 2 Rams in similar fashion on Dec. 11. "I hope we learned a valuable lesson leading into the stretch run of the season. We're a team that if we don't come out and play with 110 percent effort and 110 percent energy, we'll get ran off the court by really good teams. That's been evident on two bad nights this year."
Zoe Young scored 21 points on 10-of-16 shooting as Valley improved to 11-3 on the season. The Tigers were coming off a 91-72 loss to Southeast Polk on Friday.
"Southeast Polk is a really good team," said Valley coach Joe Sigrist. "Dru does a great job coaching his girls, too, but we just kind of re-focused and had a good couple days of practice. We figured they'd come out in a zone, so we worked a lot on attacking the zone this week."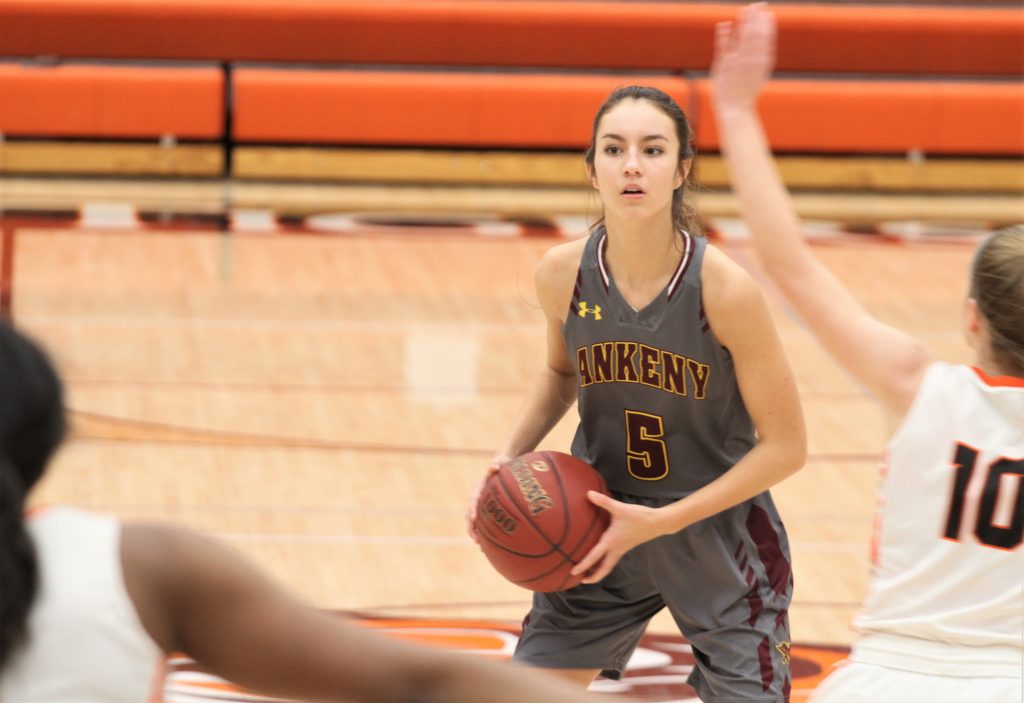 The Tigers used a full-court press to force numerous turnovers in the first half. When Ankeny broke the press, the Hawkettes then struggled to score against Valley's zone defense.
Sara McCullough had Ankeny's only basket in the first quarter, scoring off a rebound midway through the period.
"We got off to a slow start and they were hitting shots so we got behind early on, which is difficult to come back from," McCullough said.
Shea Fuller scored 11 of her 13 points in the first half as Valley built a 36-19 lead. Grace Plummer also had 13 points, while Alex Honnold contributed eight points, nine rebounds and four assists.
Honnold also had five of the Tigers' 16 steals.
"We need to get a little creative on defense sometimes," Sigrist said. "Our press has been giving teams fits. We get a lot of steals, and that gets us out in transition more."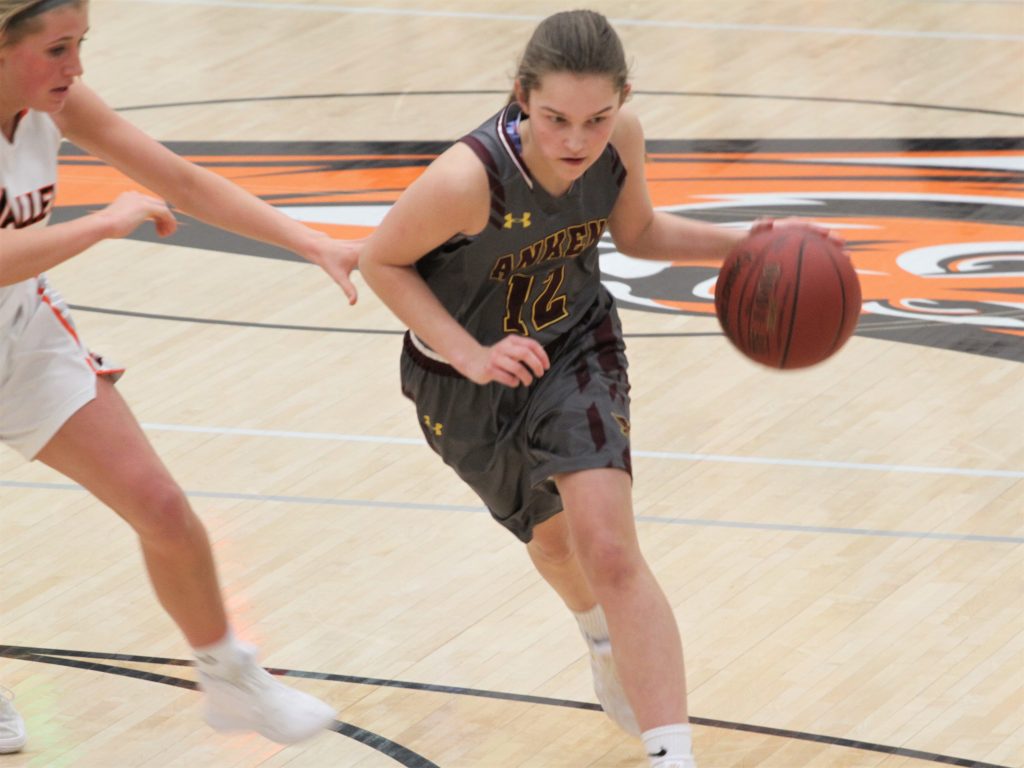 McCullough led Ankeny with a season-high 24 points and eight rebounds. She made three consecutive 3-point goals in the final 2 minutes of the first half, then added three more in the third quarter to keep the final margin under 30 points.
"It felt really good to hit my 3s and get my team some points on the board," McCullough said.
Ashley Harrington made three 3-pointers of her own and had 12 points for the Hawkettes. But the rest of the team combined for just seven points.
"The girls didn't give up. We did some things better," McAnelly said. "We had two quarters (that were almost even), and it was because we decided to play a little better. We just have to be locked and loaded from the opening tip. That's part of the growing pains right now with what is still a pretty young team.
"We've just got to have all five girls locked in when we play these top-10 teams. Not just playing hard, but being offensive threats and looking to score the ball," he added.
Ankeny will host a CIML Central Conference game against No. 13 Urbandale on Thursday. The J-Hawks (8-6) will be looking to avenge a 46-40 loss on Dec. 14.