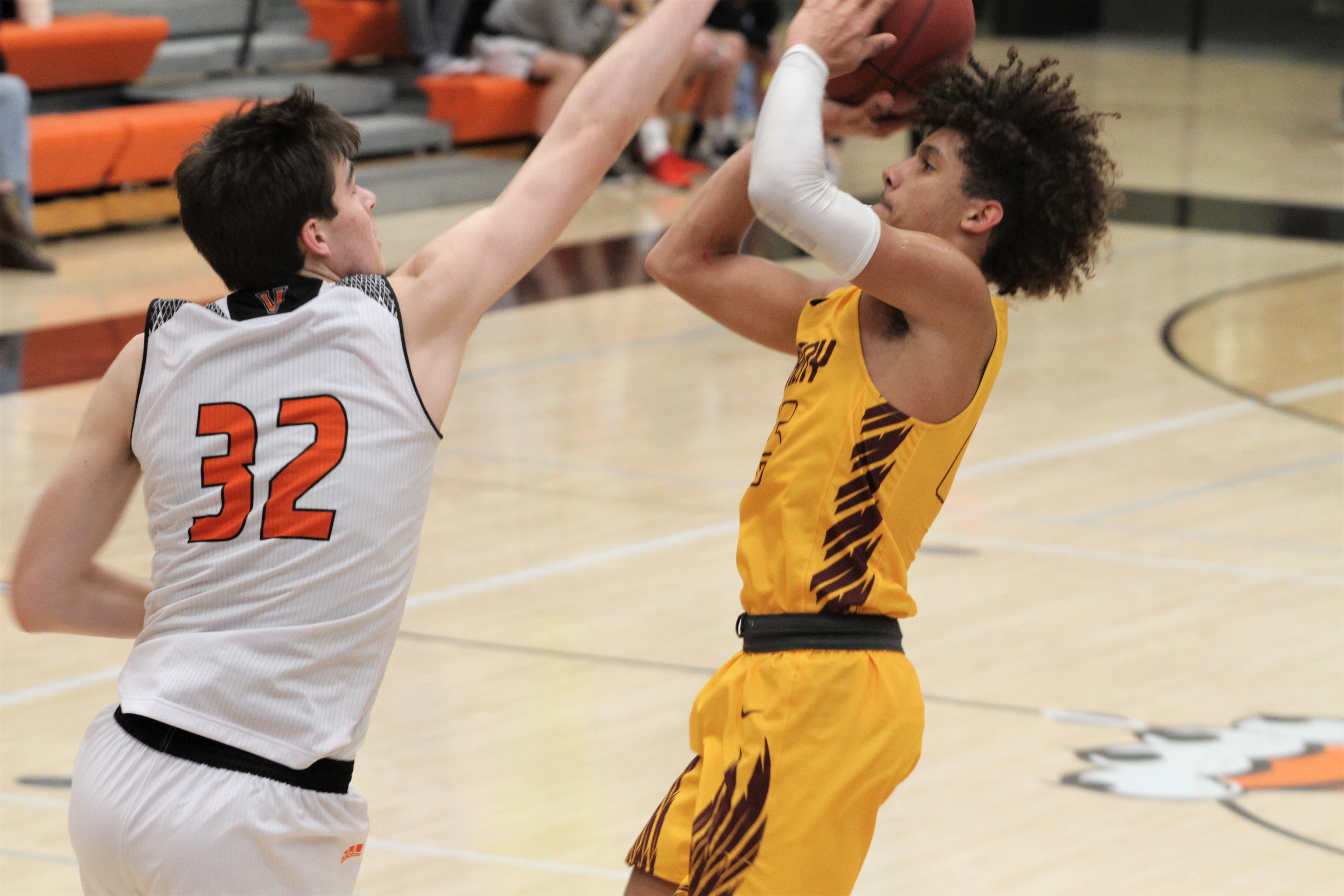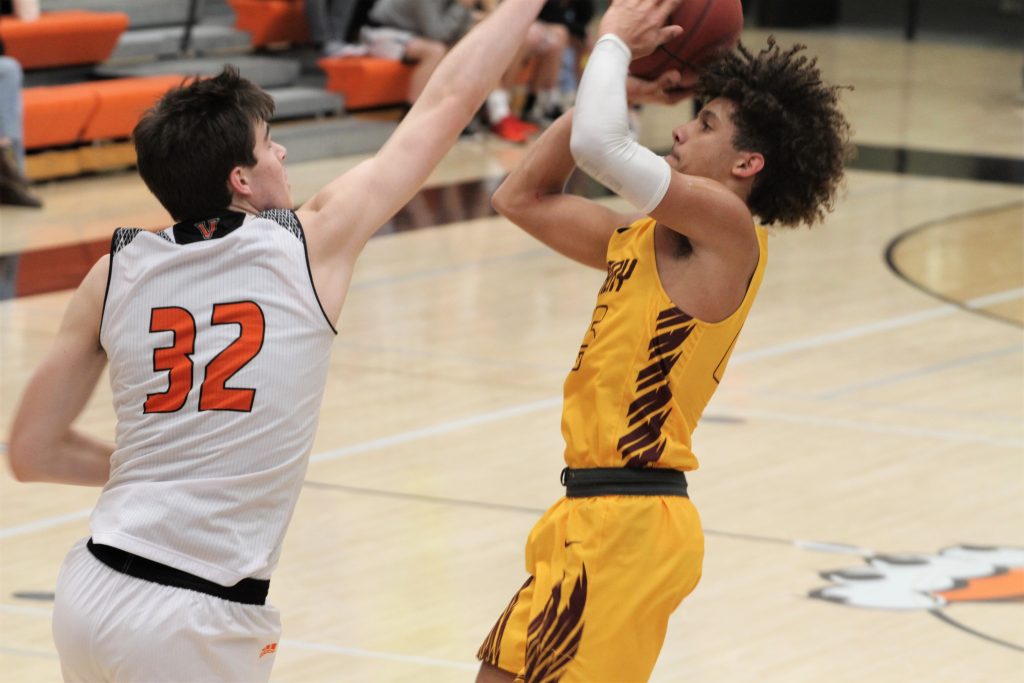 Ankeny guard Braxton Bayless was fired up for his return to Valley High School on Tuesday night.
Unfortunately, the host Tigers spoiled the party.
Trayvon Williams poured in 24 points and Valley built a 20-point lead before holding on for a 76-67 victory over the Hawks.
"I was pumped," said Bayless, who played for Valley's freshman team two years ago before transferring to Ankeny and sitting out last season. "It didn't turn out the way I wanted it to, but we'll get them back."
Bayless finished with nine points against his former team. By the time he made his first basket late in the second quarter, the Hawks already trailed by a 41-27 margin.
"We had a slow first quarter, and we couldn't get back on track," Bayless said. "We tried to get back on track in the fourth, but it just didn't work out."
Williams ignited Valley's fast start. He scored 14 of his points in the first quarter, capped off by a monster dunk along the right baseline.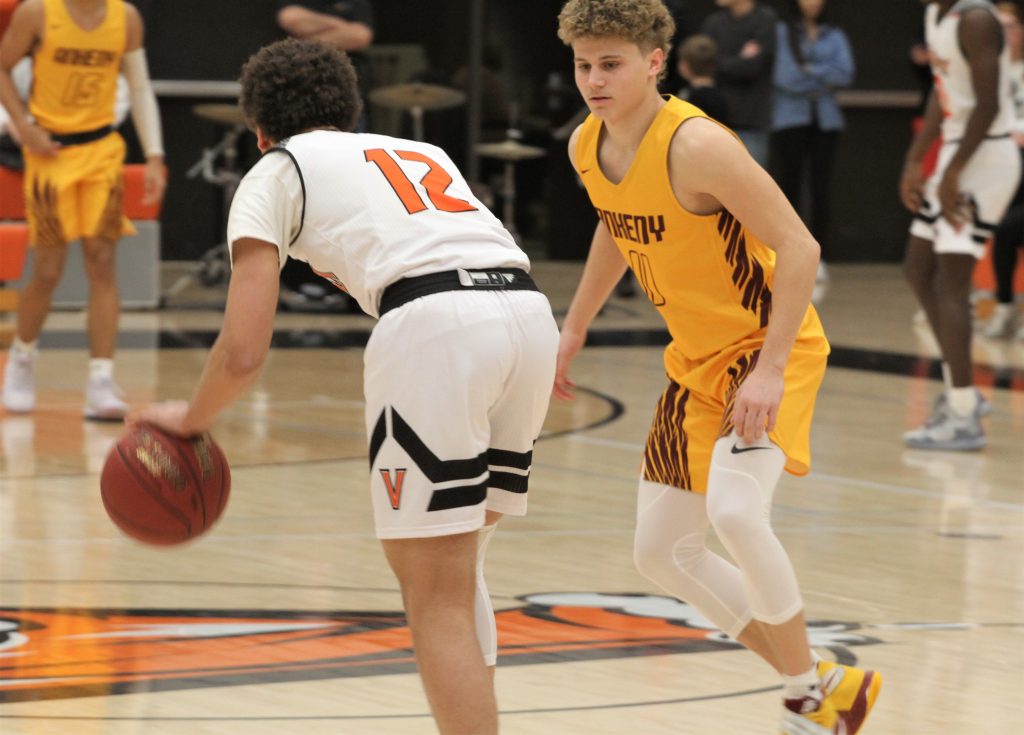 "Valley does that to you," said Ankeny coach Brandt Carlson. "They come out amazingly fast in the first quarter, and that's been going on the whole year. They're really talented. We were trying to avoid that and stay closer, but we didn't do a very good job of it. The margin would have been different if we had done that, but it's a lesson learned.
"Our guys just have to continue to get better and tougher against elite teams like that," he added.
The Tigers took control of the game with a 16-0 run that erased Ankeny's early 5-3 lead. Williams had three baskets in the run.
"He's a strong player," Bayless said of Valley's senior point guard. "He's tough in the paint."
Valley also made three consecutive 3-point goals during the run–one each by Will Berg, Sam Stevens and Jake Auer. Evan Obia later hit another 3-pointer at the buzzer to give the Tigers a 46-29 halftime lead.
Valley had seven 3-pointers in the opening half.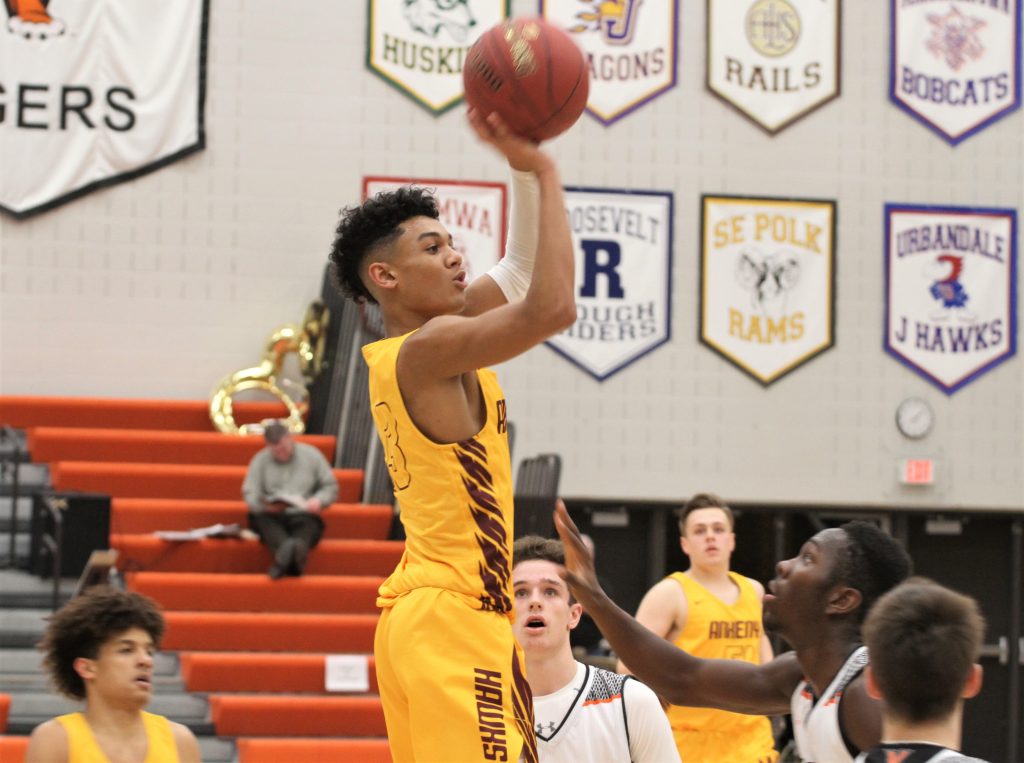 "When they shoot like that, I would almost say they're unguardable at that point," Carlson said. "We're putting so much attention to their point guard and their bigs in the sense that you're trying to take the paint away, and when you do that you're going to give up something else. But you've got to give them credit–they hit some shots."
Ankeny twice closed the gap to seven points in the fourth quarter, but the Hawks could not get any closer. Jaxon Smith scored a season-high 19 points in a losing effort.
Jaron Crews had 11 points for Ankeny. Reserve forward Drake Bennett added eight consecutive points during one stretch of the second half.
The win was the seventh in a row for Valley, which improved to 11-2 on the season.
"I'm close with most of their guys," Bayless said.
Afterwards, Bayless and his teammates were ready to move on to the next challenge. The Hawks (8-4) will host a CIML Central Conference game against Urbandale (3-9) on Thursday.
"He's so mature at this point in the season, and he understands that it was just another game," Carlson said of Bayless. "We'd have liked to win it, but we keep looking ahead to February and where we're headed. That's more important to us than any single game in January."