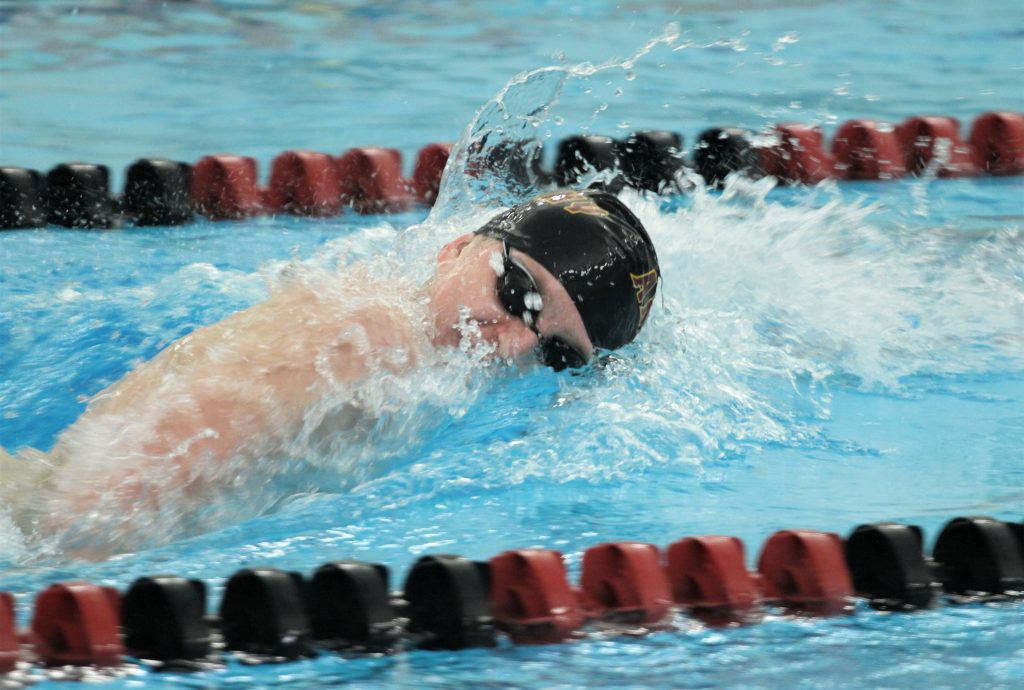 The seniors on the Ankeny boys' swimming team completed their dual-meet season in style.
The top-ranked Hawks won all 11 events and cruised to a 109-61 victory over No. 8 Ames, the defending state champion, on Thursday at Trail Point Aquatics Center. They finished with records of 2-0-1 in the CIML Central Conference and 6-0-1 overall.
Mason Keinroth and Adam Vaske were among the seniors honored at the meet. They contributed to six of Ankeny's 11 first-place finishes.
Keinroth won the 200 individual medley with a time of 2:04.43. He later captured the 100 breaststroke in 1:04.74.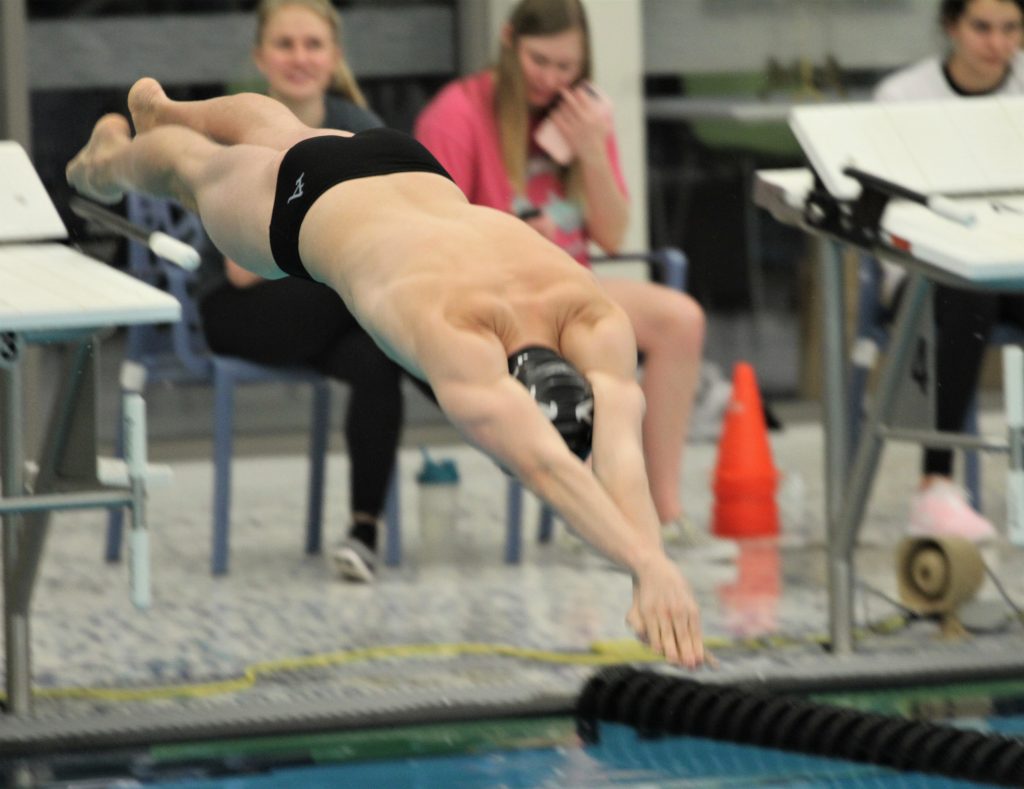 Vaske took the 100 freestyle in 48.94 seconds. He also placed second in the 50 freestyle in 22.40.
Ankeny's Max Martin won the 50 freestyle in 22.09. Teammate Noah Odson, another senior, placed fourth in 23.27.
Sophomore Trent Frandson also had a big night for the Hawks. He won the 200 freestyle in a time of 1:48.09, then took the 500 freestyle in 4:56.56.
Brek Stukerjurgen was the runner-up in the 500 freestyle, posting a time of 5:05.16. He later won the 100 backstroke in 54.39 seconds.
The Hawks also got a victory in the 100 butterfly from Weston Miner, who was clocked in 52.89 seconds. He placed second in the backstroke in 55.13.
Jae Swanepoel was the runner-up in two events for Ankeny. He posted times of 1:52.90 in the 200 freestyle and 49.93 in the 100 freestyle.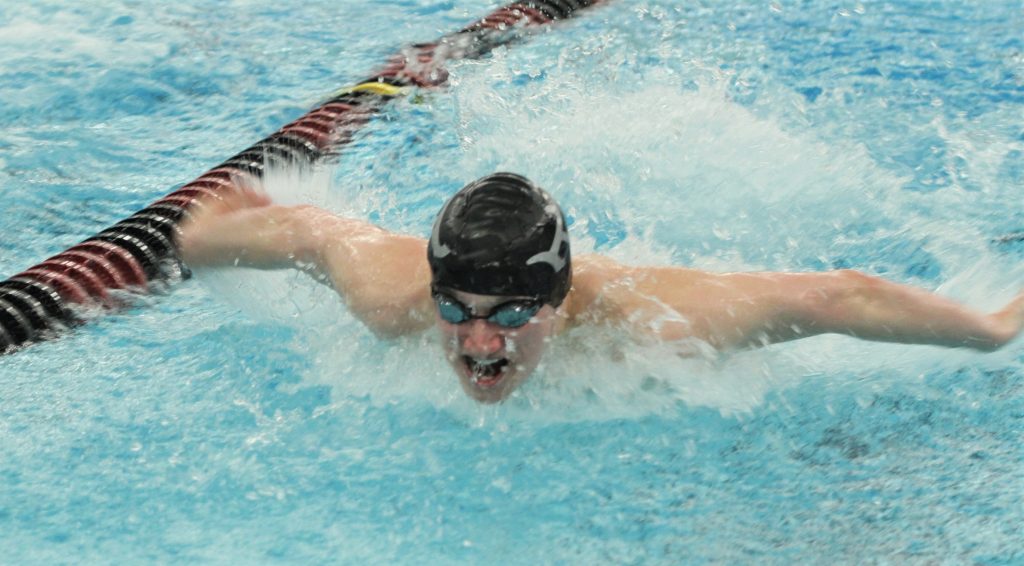 Ankeny opened the meet by winning the 200 medley relay in a time of 1:39.16. That team consisted of Frandson, Keinroth, Miner and Martin.
The Hawks won the 200 freestyle relay in 1:30.32. That squad was comprised of Martin, Miner, Swanepoel and Vaske.
Keinroth later anchored Ankeny to another win in the 400 freestyle relay. He teamed up with Frandson, Vaske and Swanepoel to post a time of 3:25.62.
The Hawks were also slated to host the Central Conference meet on Saturday, but it has been postponed due to inclement weather and rescheduled for Thursday.