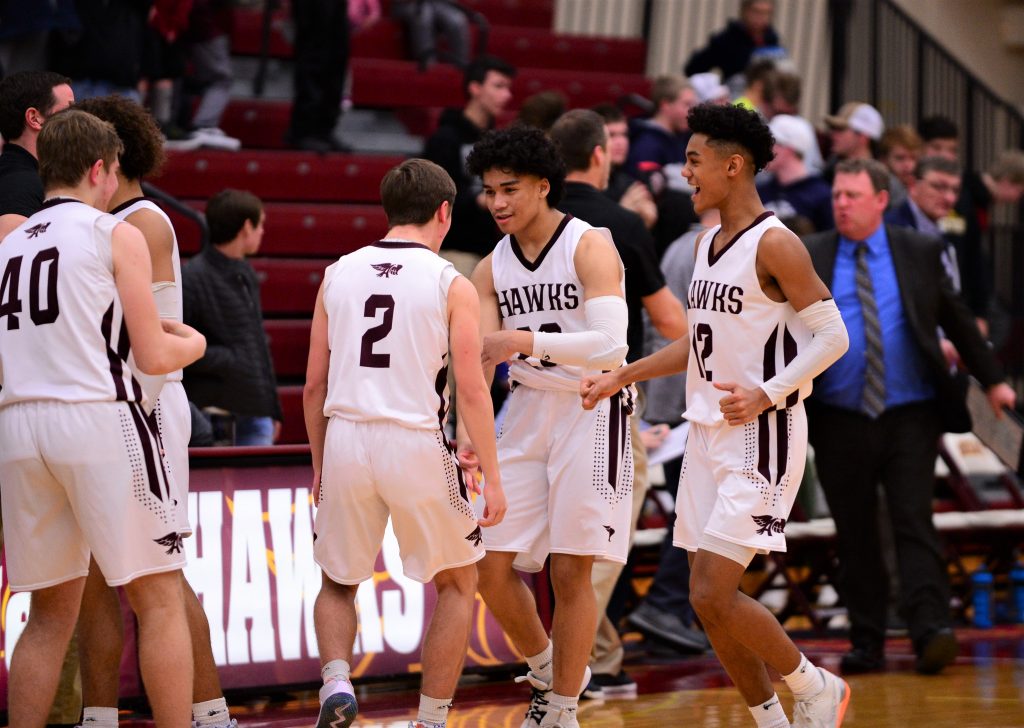 The Ankeny boys' basketball team moved into a tie for third place in the CIML Central Conference with a 45-42 victory over visiting Urbandale on Thursday. The Hawks are now 4-3 in the league and tied with Dowling Catholic, which had a chance to move into a tie for first place but dropped a 77-76 decision at Johnston.
The Dragons can clinch at least a tie for the boys' crown by winning two of their last three games. They will close out their league schedule by hosting Ankeny Centennial on Feb. 1 before playing at Ankeny on Feb. 8.
In the girls' race, third-ranked Johnston also moved closer to the conference title with a 56-54 win over No. 7 Dowling. Maya McDermott had 18 points to lead the Dragons.
The loss by Dowling allowed No. 11 Ankeny Centennial to take over sole possession of second place at 4-2. The Jaguars were slated to play at No. 14 Ames on Friday, but the game was postponed due to inclement weather and has been rescheduled for Feb. 2.
Here are the current standings:
Boys
Johnston 6-1, 9-4
Ames 4-2, 8-4
Ankeny 4-3, 9-4
Dowling Catholic 4-3, 5-8
Ankeny Centennial 2-4, 4-8
Urbandale 0-7, 3-10
Thursday's games
Ankeny 45, Urbandale 42
Johnston 77, Dowling Catholic 76
Friday's game
Ankeny Centennial at Ames (postponed to Feb. 2)
Jan. 25 games
Ames at Ankeny
Ankeny Centennial at Dowling Catholic
Urbandale at Johnston
Girls
Johnston 6-1, 13-2
Ankeny Centennial 4-2, 10-4
Dowling Catholic 4-3, 9-5
Urbandale 3-4, 9-6
Ames 2-4, 7-7
Ankeny 1-6, 6-9
Thursday's games
Urbandale 55, Ankeny 51
Johnston 56, Dowling Catholic 54
Friday's game
Ankeny Centennial at Ames (postponed to Feb. 2)
Jan. 25 games
Ames at Ankeny
Ankeny Centennial at Dowling Catholic
Urbandale at Johnston