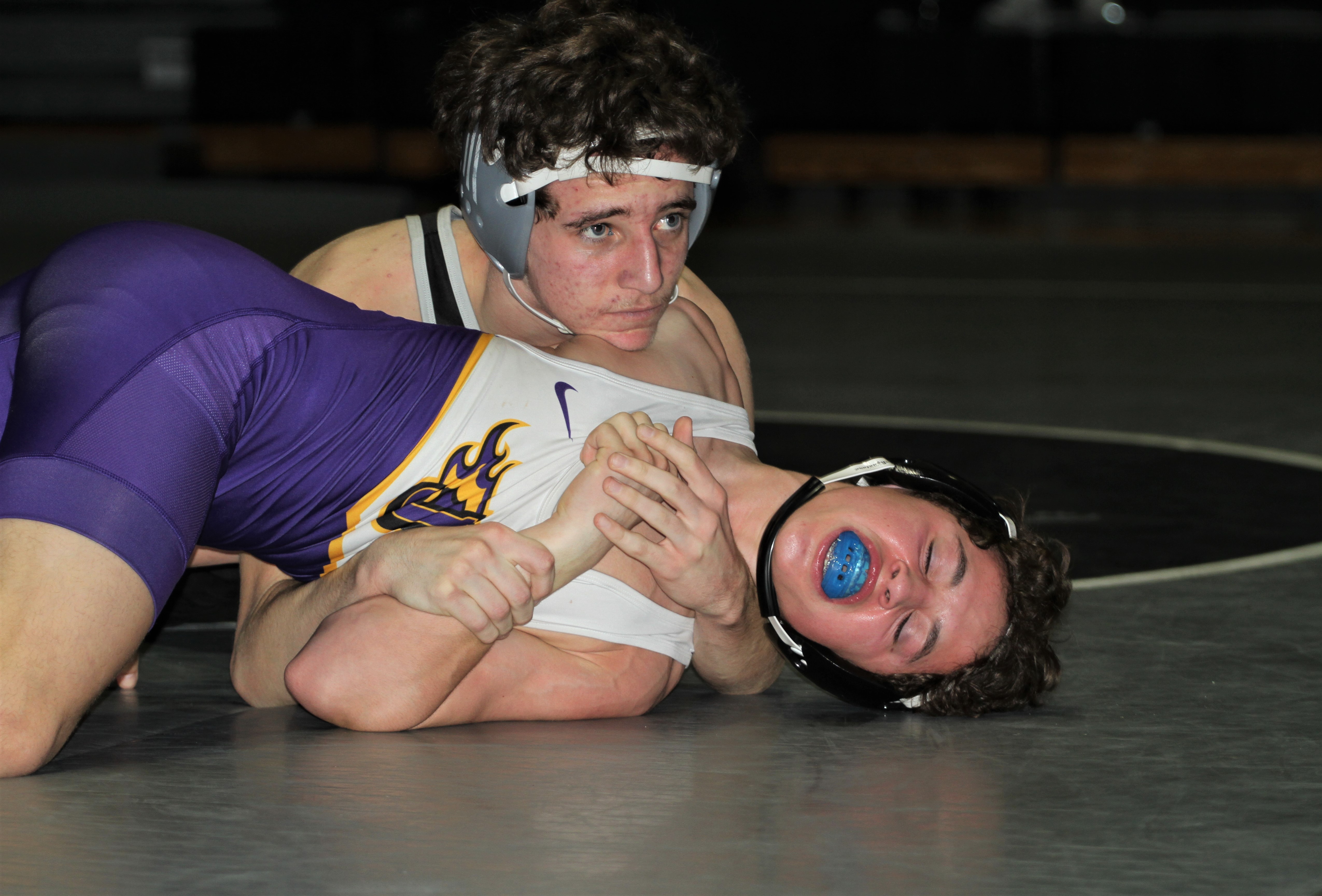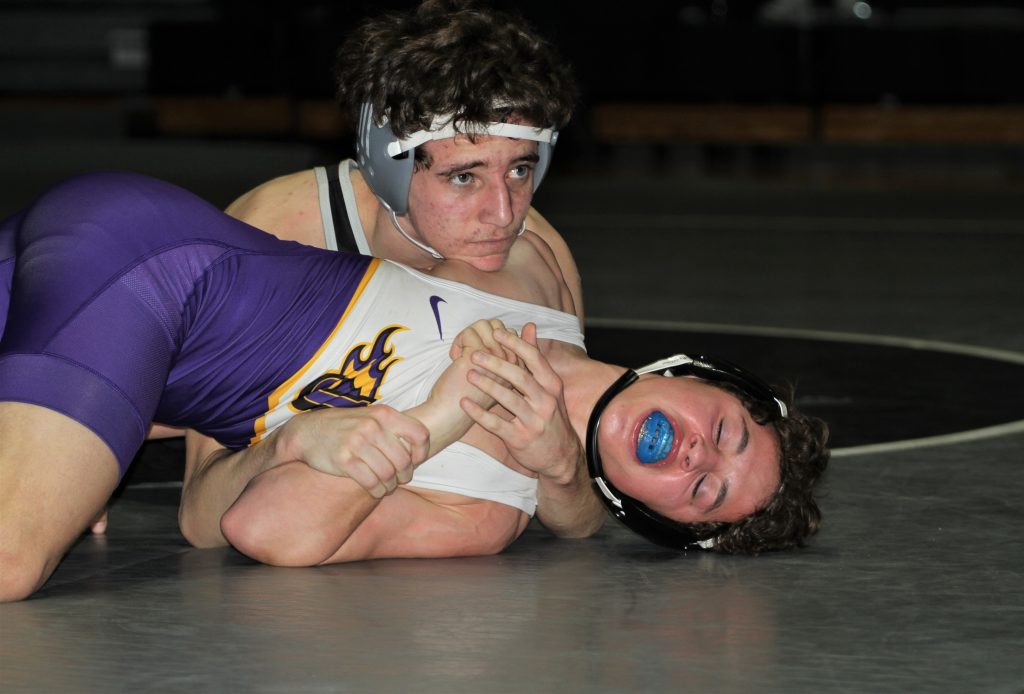 The CIML Central Conference wrestling title was at stake on Thursday at Ankeny Centennial.
The Jaguars, who are fourth in the Class 3A dual rankings, captured the league crown with a 44-24 victory over No. 13 Johnston.
"It was nice to win it," said Centennial coach Jay Groth. "We mentioned it a few times in practice this week, but our guys definitely have some bigger goals in mind."
Centennial won nine of the 14 matches to remain unbeaten on the season. The Jaguars finished 5-0 in the conference and improved to 17-0 overall.
The win allowed Groth to reach a coaching milestone. It was his 350th career victory.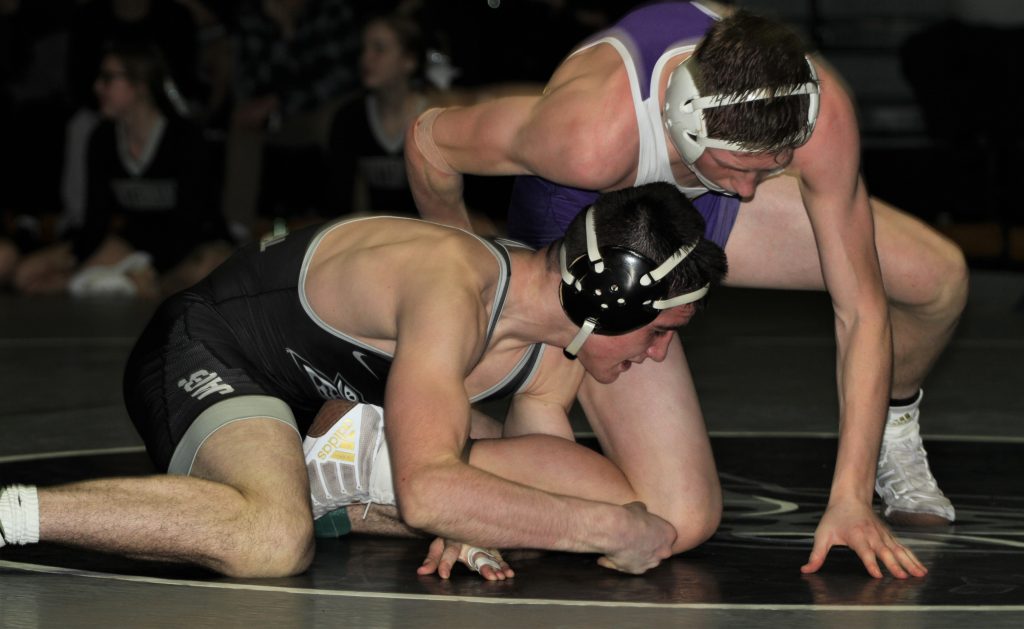 "It doesn't really mean much to me," Groth said. "A win is nice, and I like to keep winning. But it's the state tournament and the dual team tournament that we work for all year. The other stuff just takes care of itself."
The featured match on Thursday came at 132 pounds, where Centennial's top-ranked Ben Monroe posted a 9-7 decision over fourth-ranked Caleb Helgeson, the son of Centennial assistant football coach Jeff Helgeson. Helgeson took a 4-3 lead in the second period before Monroe took control of the match.
"He's one of my best friends," Monroe said of Helgeson. "I practice with him all the time, and he's a great workout partner."
Monroe raised his record to 27-0 on the season.
"I've just been focusing on getting better day in and day out, but I learned that I've got a lot to work on. I've got to become more stingy in certain positions," Monroe said. "I've got to wrestle much better than that if I'm going to win a state championship."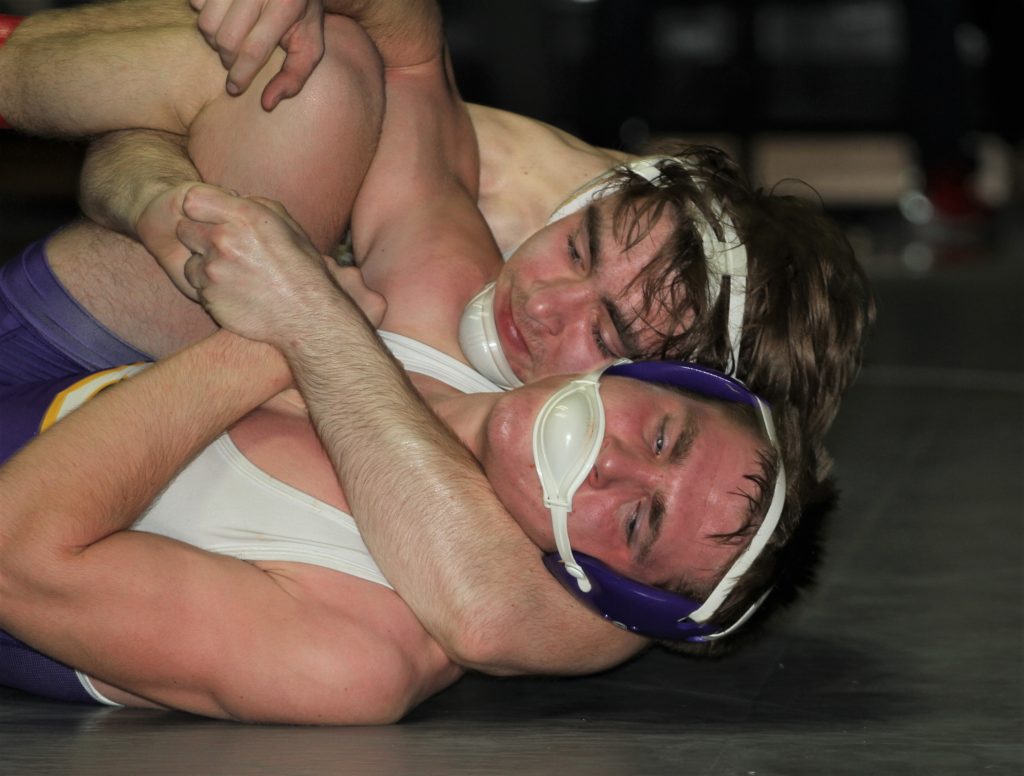 Centennial got falls from Jackson Bresson at 113, Noah Blubaugh at 120, sixth-ranked Eric Owens at 145, Logan Neils at 160 and seventh-ranked Nic Leo at 182. Neils, who is ranked third at 170, dropped down a weight and pinned Jack Hutchison in 1 minute 21 seconds.
Heavyweight Lane Pruisner also dropped down a weight to 220, where he recorded a 16-1 technical fall over Zeke Baer-Deffebaugh. Pruisner will likely stay at 220, Groth said.
"He's a great athlete–all-state football, all-state rugby and he's going to be a state champ in wrestling," Groth said. "We're going to keep working for that, and I think 220 is the spot for him to be."
The Jaguars also got wins from Jackson Helmkamp at 106 and heavyweight Noah Parlee. Helmkamp got a reversal in the final second of the match to post a 2-0 victory over Rheiner Stahlbaum.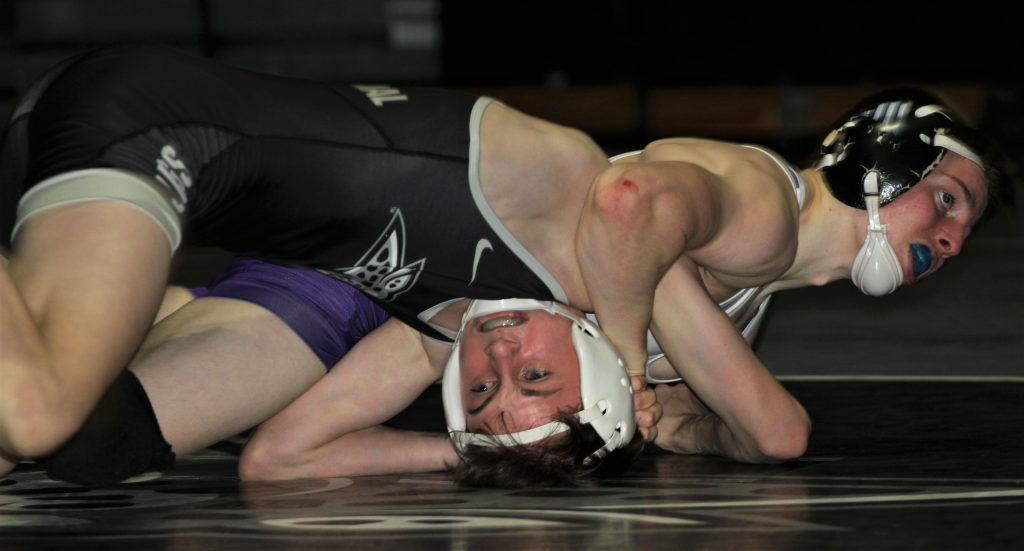 "We're doing great," Monroe said. "But we've got a lot to keep working on."
Centennial was slated to compete in the Sioux City Heelan Invitational on Saturday, but the tournament was cancelled due to bad weather. The Jaguars will now be off until Jan. 25, when they travel to Southeast Polk for the CIML Invitational.
Here are the match-by-match results from Thursday's meet:
Centennial 44, Johnston 24
152: Moss (J) beat Cahill, 9-3; 160: Neils (AC) pinned Hutchison, 1:21; 170: Pauley (J) beat Doup, 3-2; 182: Leo (AC) pinned Christensen, 5:09; 195: Rolley (J) pinned Frazier, 2:56; 220: Pruisner (AC) won by technical fall over Baer-Deffebaugh, 16-1; 285: Parlee (AC) beat Rowland, 8-3; 106: Helmkamp (AC) beat Stahlbaum, 2-0; 113: Bresson (AC) pinned Madison, :37; 120: Blubaugh (AC) pinned Cornwell, 2:33; 126: T. Edwards (J) pinned Talmadge, 1:05; 132: Monroe (AC) beat Helgeson, 9-7; 138: J. Edwards (J) pinned Bennett, 3:18; 145: Owens (AC) pinned Erickson, 4:03.