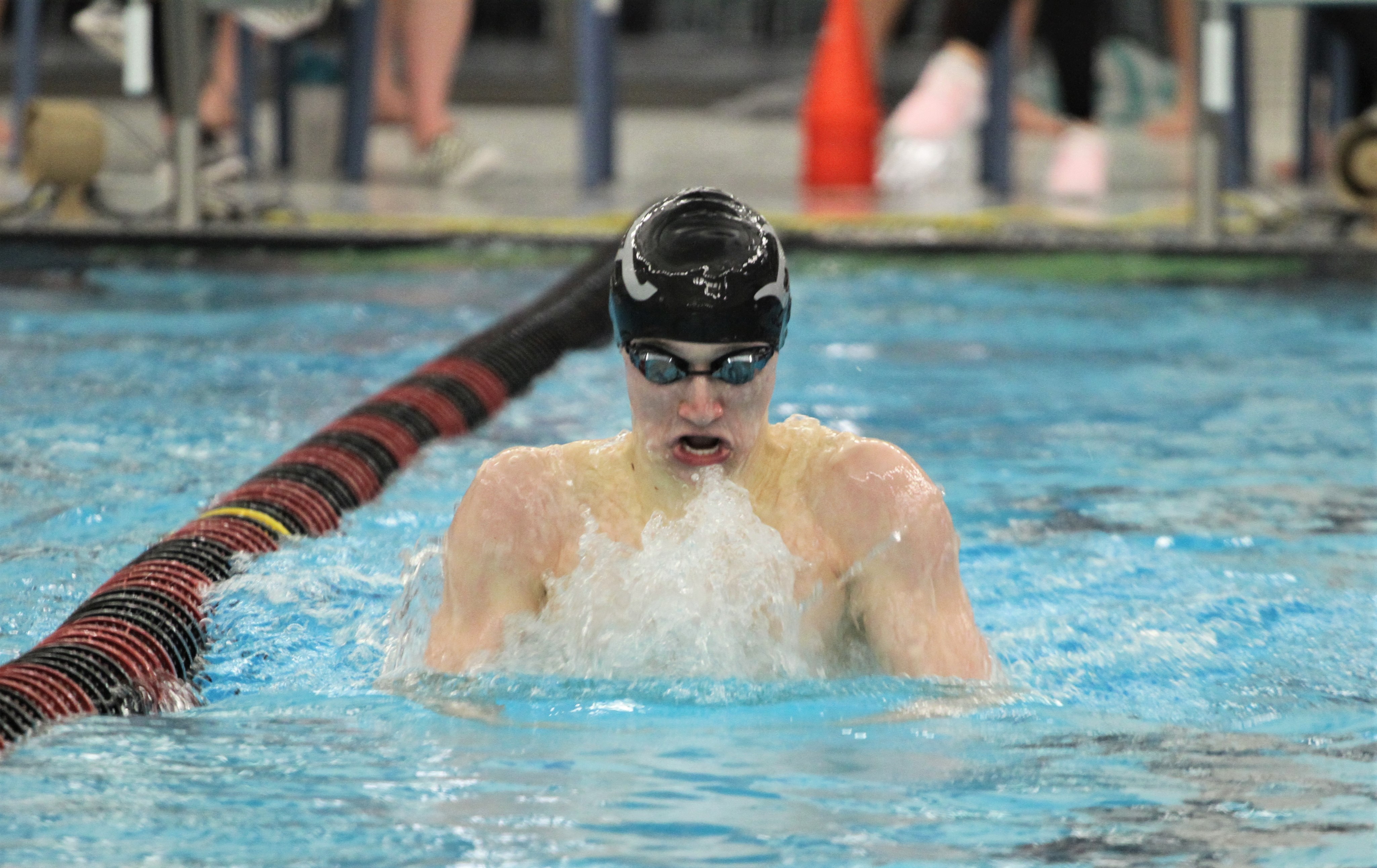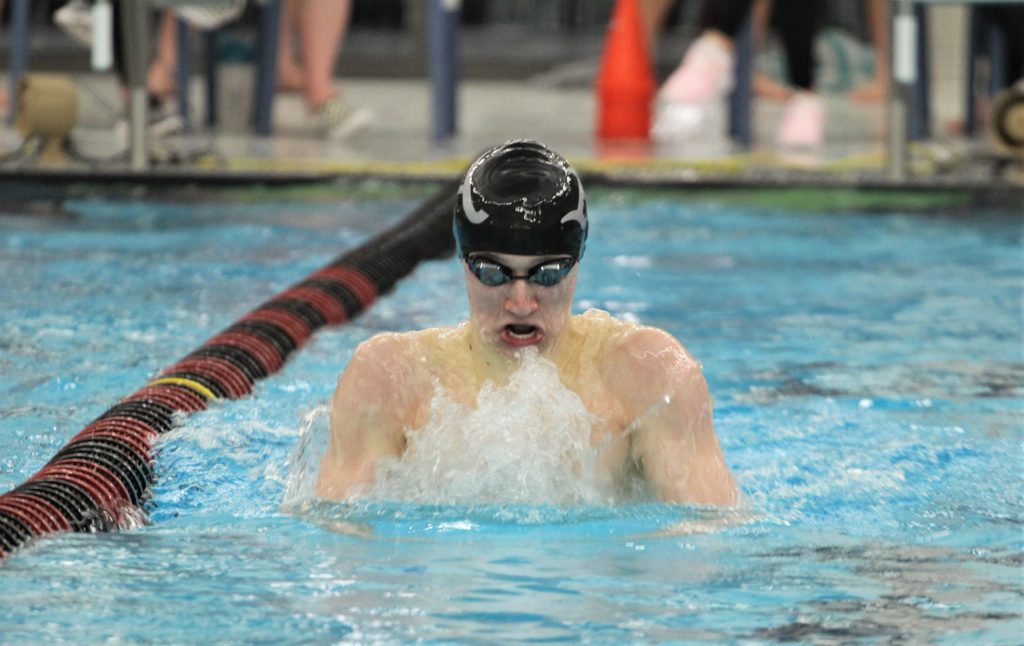 Senior Mason Keinroth is one of the top performers on the Ankeny boys' swimming team. He has helped the Hawks to a 6-0-1 dual record and a No. 1 ranking in the state.
Keinroth won the 200 individual medley and the 100 breaststroke to help Ankeny to a 109-61 victory over No. 8 Ames on Thursday at Trail Point Aquatics Center. He also swam on a pair of winning relays.
Keinroth is currently ranked ninth in the state in the breaststroke and 14th in the 200 IM. He is also part of the second-ranked 400 freestyle relay.
Here is some inside info on Keinroth:
How is the season going thus far?
Our season has gone very well. We are currently undefeated other than a tie against Dowling Catholic.
When did you start swimming competitively?
I started when I was 12 years old.
What do you like about the sport?
I like swimming because it is mostly an individual sport, but you still become very close with your teammates.
What is your favorite event?
My favorite is the 200 IM. When I started swimming high school I was definitely not an IM swimmer, but through coach (Justin) Crouch putting me in it for a majority of our meets my freshman year I've grown to love it.
Goals for the rest of the season?
My goals are to place in the top heat of both my events at the state meet.
Your team posted a convincing victory against defending state champion Ames in a dual meet on Thursday. What will it take to dethrone the Little Cyclones at the state meet?
Our meet against Ames went very well. The only things I think we need are more depth and more state qualifiers.
I know you're a North Polk student who competes for Ankeny through a program sharing agreement. Are there any other North Polk kids on the team?
I'm currently the only one, but we have had others in the past.
Was it a pretty easy transition when you first joined the team? Did you have to overcome some logistical hurdles traveling to and from practices?
For the most part, transitioning was easy. My parents are very supportive of me, and our coach understands if I'm a little late.
Are you planning to swim in college?
I do plan on swimming in college, but I am currently undecided.
Do you know what you want to study?
I'm uncertain of what I want to major in, but I'm interested in either Marketing or Psychology.