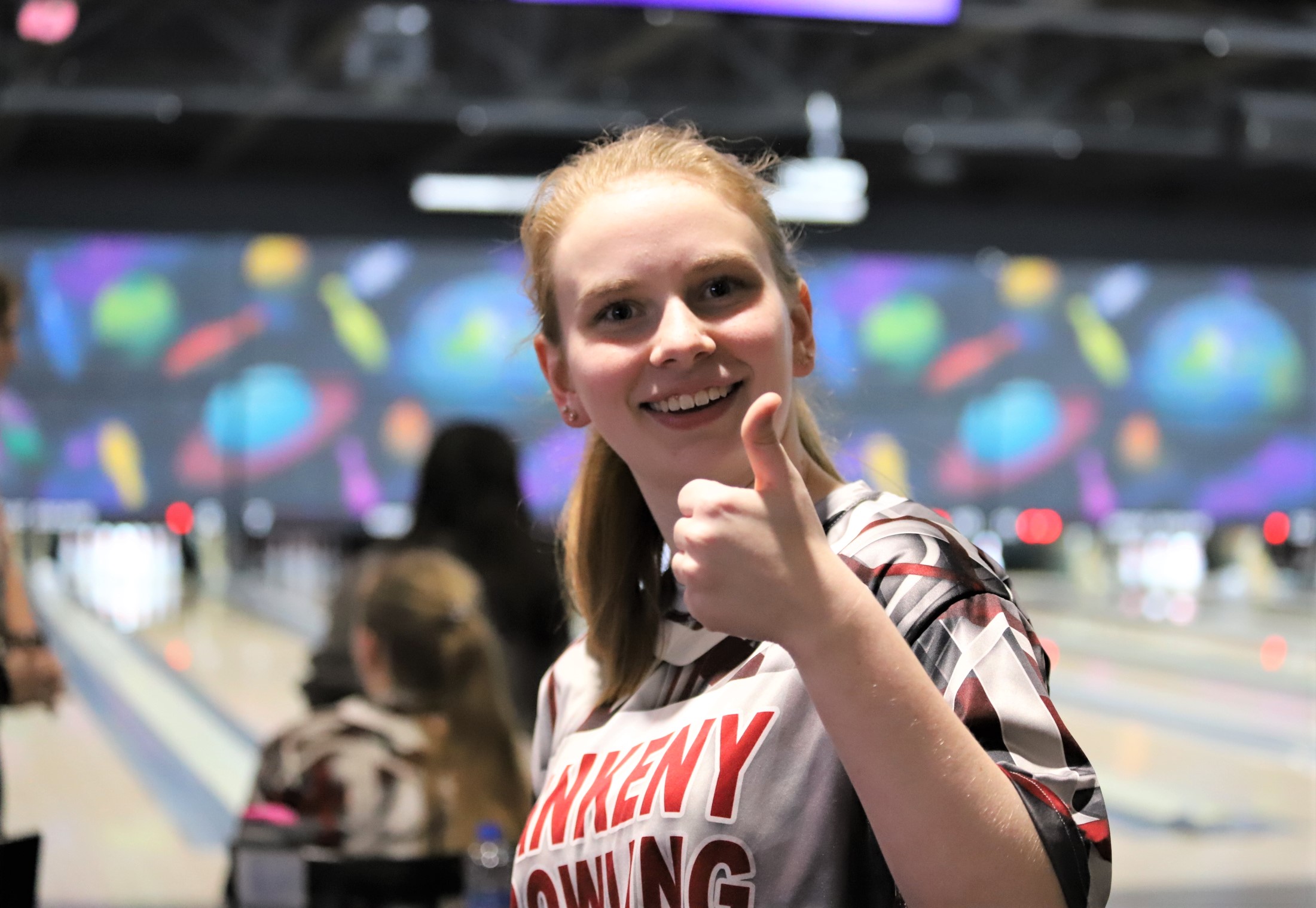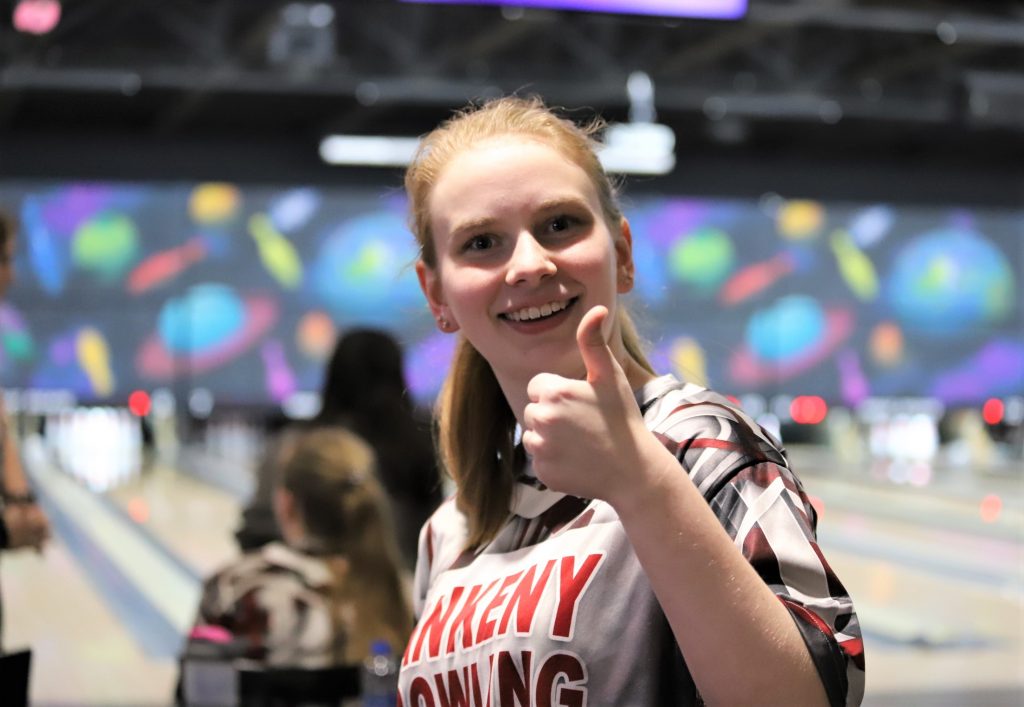 Thursday was a good night for the Ankeny boys' bowling team.
It was even better for Isabel Tetmeyer and the Ankeny girls' squad.
Tetmeyer set a pair of school records with a 279 game and a 483 series to lead the Hawkettes to a victory over visiting Dowling Catholic at Great Escape. They won the meet by a score of 2,389 to 1,691 to raise their records to 1-2 in the CIML Central Conference and 2-8 overall.
Ankeny also won the boys' meet by a score of 2,898 to 2,365. The Hawks improved to 2-1 in the conference and 4-6 overall.
"We had winners across the board tonight," said Ankeny coach Hannah Munson. "We had consistency on our side which really helped the boys, who rolled their second highest total score of the season. Not only did the boys have a good night, but the girls rocked it as well. Overall, the Ankeny bowlers had a great night."
Tetmeyer bowled a 279 game just one week after she set the school record with a 253 during a meet at Fort Dodge. She also broke the series record of 471 set by former teammate Sydney Sears a year ago.
"During practice I can tell how I'll do because of the way my ball reacts to the lane conditions," said Tetmeyer, a sophomore. "Today my ball was hitting the pocket perfectly, and I knew that once the game started I would be in the zone for every ball."
Tetmeyer led the Hawkettes to their third highest score of the season.
"Isabel was also 90 percent clean during the baker games as well," Munson said.
Ankeny's Christina Angran bowled a 336 series. Cynthia Angran had a 277, Emma Harris rolled a 274, Zoe Baker had a 269, and Alyssa Smith added a 229.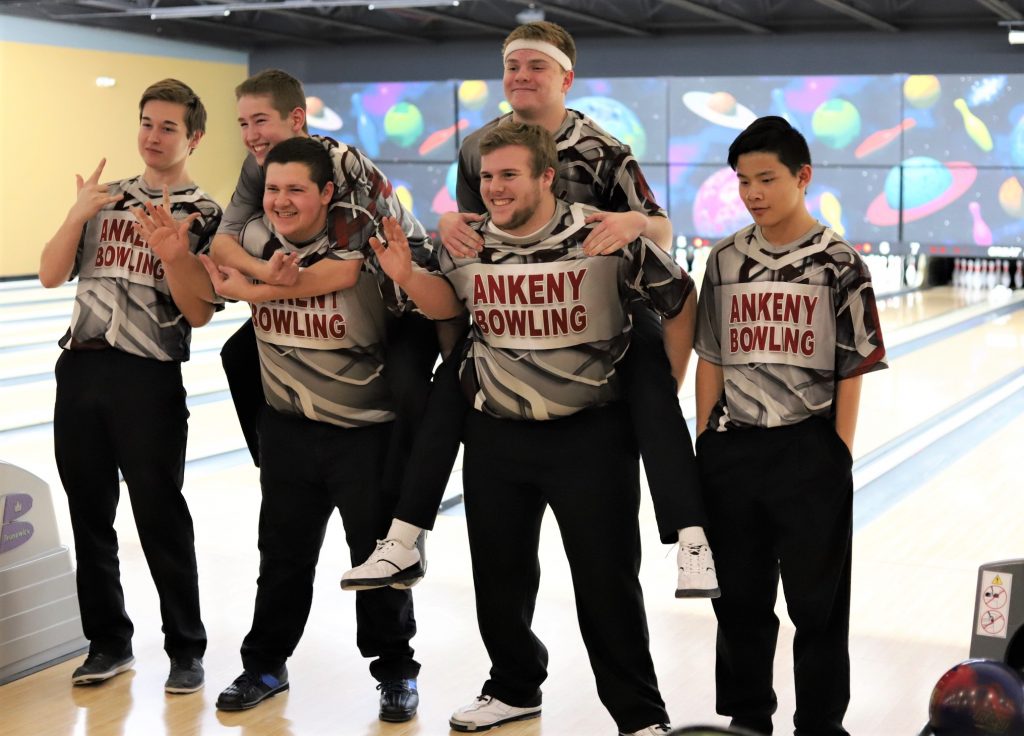 Bryce Follett led the Hawks with a 386 series. Gage Payton had a 379, Blake Schumacher bowled a 373, Brandon Schumacher had a 365, Aidan Doruska rolled a 350, and Josh Meador finished with a 278.
"Both Bryce and Brandon were 100 percent clean during the baker games, helping the boys to a season-high baker set of 1,045 with games of 231, 222, 210, 192 and 190," Munson said. "The boys broke the highest baker set record with their 1,045 series."
Ankeny's sweep dropped the Maroons to a combined 1-17 on the season. The Dowling boys' team is now 1-8, while the girls' squad fell to 0-9.
The Hawks and Hawkettes will host Des Moines East on Thursday at Great Escape. It will be Senior Night for the Ankeny bowlers.
Tetmeyer, who now ranks 15th in the state with a 397.6 average, said she thinks she can still bowl even better.
"I feel like a 500 series is possible with hard work," she said. "But I just really enjoy bonding with my teammates."