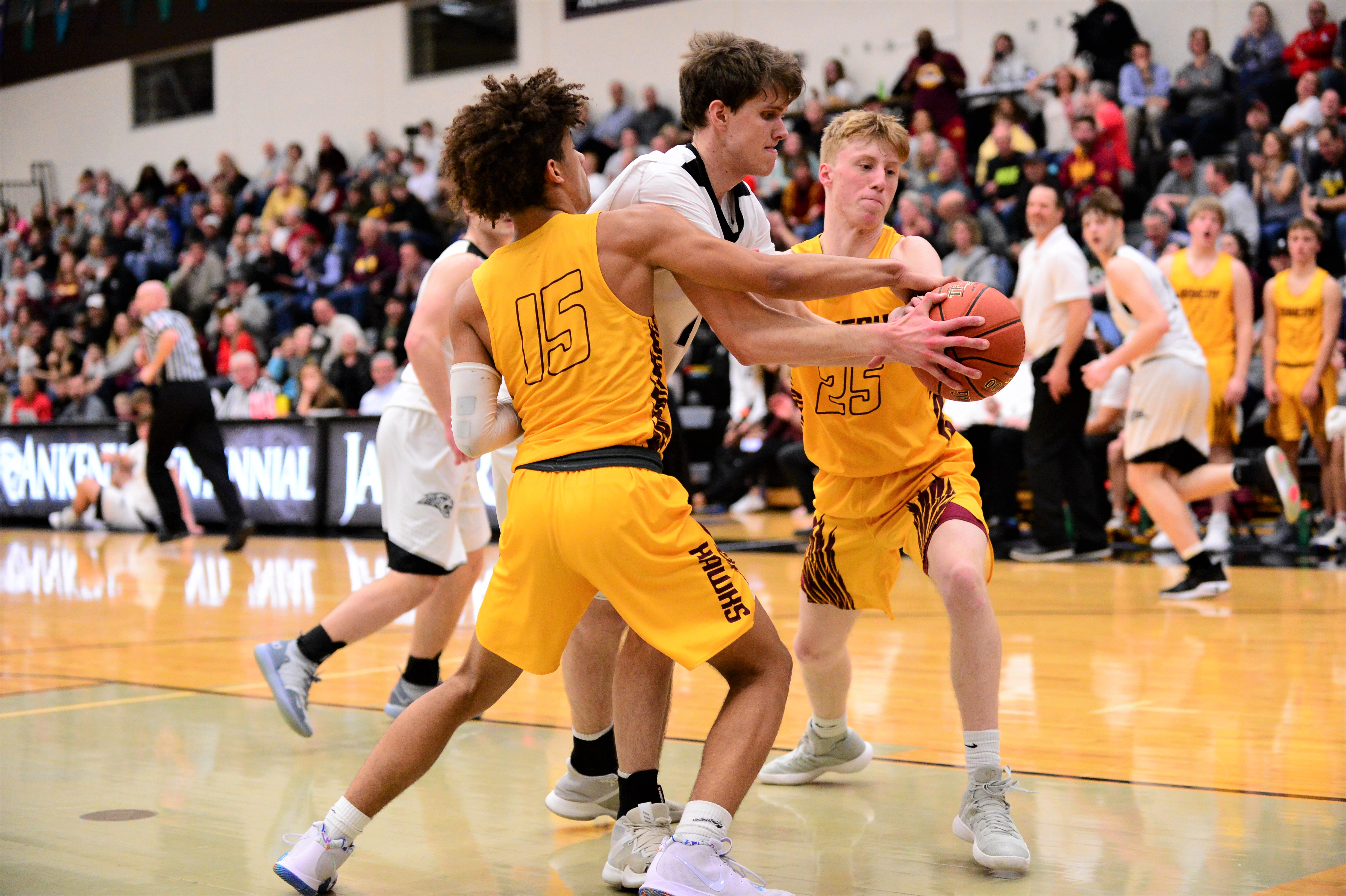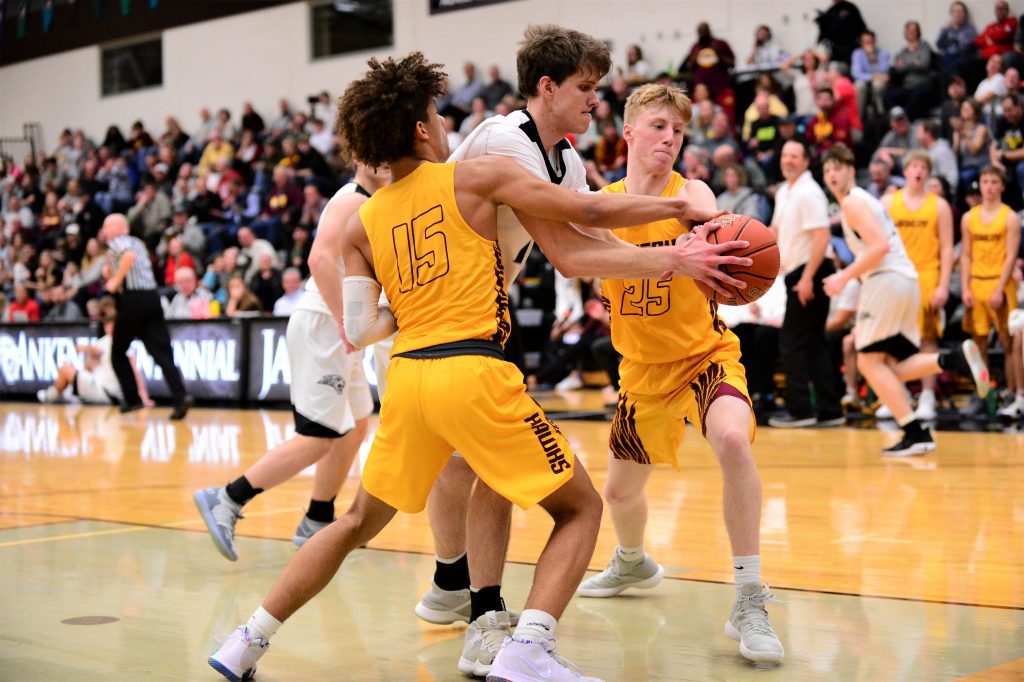 The road to Wells Fargo Arena won't be an easy one for the Ankeny boys' basketball team.
It will likely be even tougher for Ankeny Centennial.
The Class 4A substate assignments have been announced by the Iowa High School Athletic Association. Pairings will be posted the second week of February, but both the Hawks and Jaguars could face formidable opponents on the road to the state tournament.
Ankeny has been placed in Substate 7 along with Des Moines Roosevelt, Dowling Catholic, Indianola, Southeast Polk and Valley. Valley (12-2) currently boasts the best record among those teams and already owns a 76-67 victory over the Hawks on Jan. 15.
Seedings will be based on the results of the coaches' seeding meetings which will take place on Feb. 6. All games played to that date will be considered in the meeting.
The next four or five games could be crucial for both Indianola (10-3) and Ankeny (9-4) for seeding purposes. If Valley earns the No. 1 seed, then the Hawks and Indians will likely battle for the No. 2 seed which also receives a first-round bye.
Indianola plays mostly a Class 3A schedule, but the Indians have defeated Class 4A schools Fort Dodge, Urbandale and Council Bluffs Lewis Central. They are led by Northern Iowa recruit Evan Gauger, who averages 26.3 points per game.
Centennial, meanwhile, has been placed in Substate 8 along with Des Moines East, Des Moines Hoover, Fort Dodge, Johnston and Waukee. The Warriors (11-0) are ranked No. 1 in Class 4A, but recently lost standout point guard Noah Hart to a season-ending knee injury.
Hoover (10-4) and Johnston (10-4) would appear to be locked in a battle for the No. 2 seed. Centennial (4-8) and Fort Dodge (4-11) are likely headed for a first-round matchup to be hosted by whichever team earns the No. 4 seed.