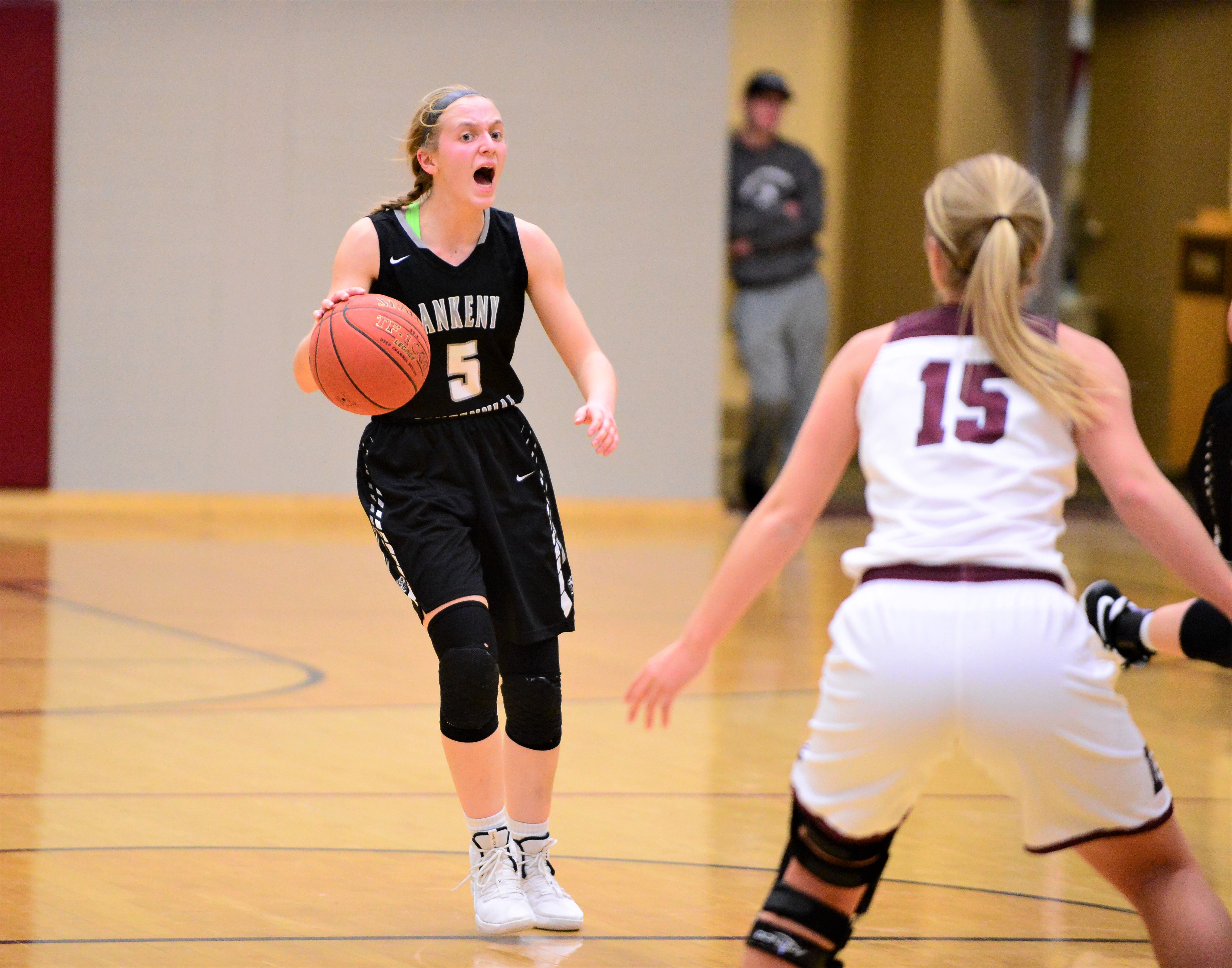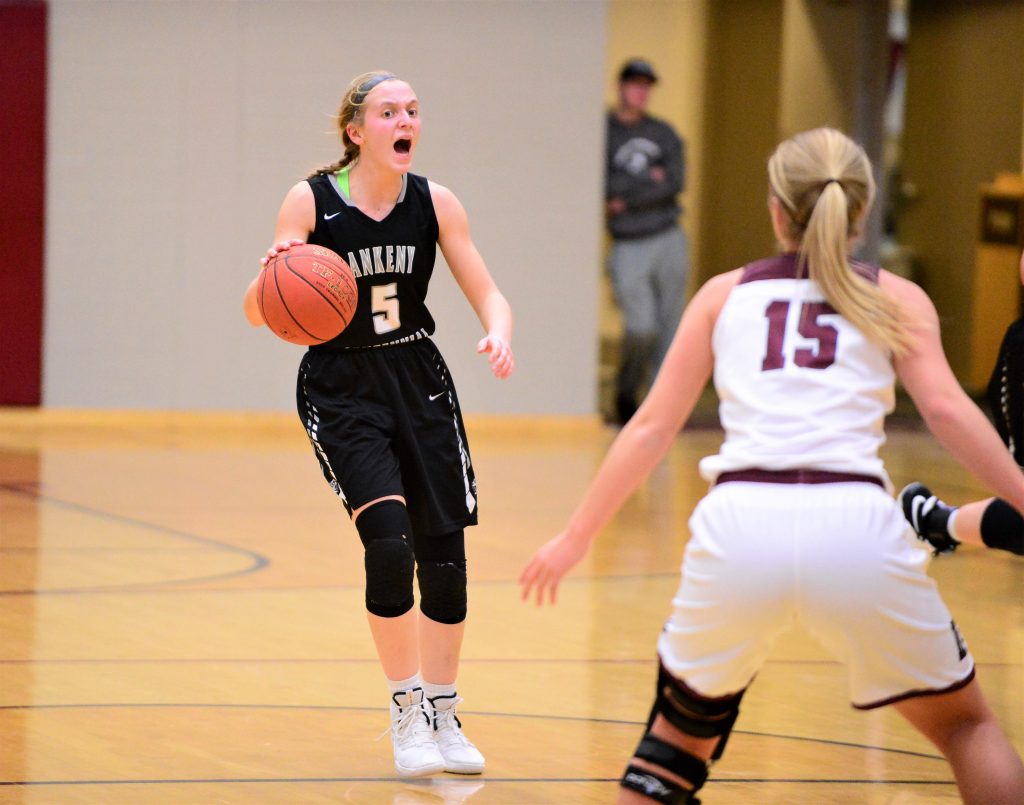 The Ankeny Centennial girls' basketball team kept its CIML Central Conference title hopes alive with a 57-47 victory at Dowling Catholic on Friday. The 11th-ranked Jaguars remained in sole possession of second place heading into a showdown at No. 3 Johnston on Feb. 1.
The Dragons can clinch the league crown with a win over Centennial. If the Jaguars win, then post another victory at Ames the following day, they'll move into a first-place tie with Johnston.
The Johnston boys' team can secure at least a tie for the conference title with a win over the Jaguars. Centennial handed the Dragons their only loss in league play on Jan. 4.
Ames and Dowling Catholic are still mathematically alive in the boys' race.
Here are the current standings:
Boys
Johnston 7-1, 11-4
Ames 5-2, 9-4
Dowling Catholic 5-3, 6-8
Ankeny 4-4, 9-5
Ankeny Centennial 2-5, 4-9
Urbandale 0-8, 3-12
Friday's games
Ames 79, Ankeny 47
Dowling Catholic 53, Ankeny Centennial 50
Johnston 64, Urbandale 51
Feb. 1 games
Ankeny Centennial at Johnston
Dowling Catholic at Ankeny
Urbandale at Ames
Feb. 2 game
Ankeny Centennial at Ames
Girls
Johnston 7-1, 15-2
Ankeny Centennial 5-2, 11-4
Dowling Catholic 4-4, 10-6
Ames 3-4, 8-7
Urbandale 3-5, 9-7
Ankeny 1-7, 6-10
Friday's games
Ames 47, Ankeny 45
Ankeny Centennial 57, Dowling Catholic 47
Johnston 62, Urbandale 43
Feb. 1 games
Ankeny Centennial at Johnston
Dowling Catholic at Ankeny
Urbandale at Ames
Feb. 2 game
Ankeny Centennial at Ames