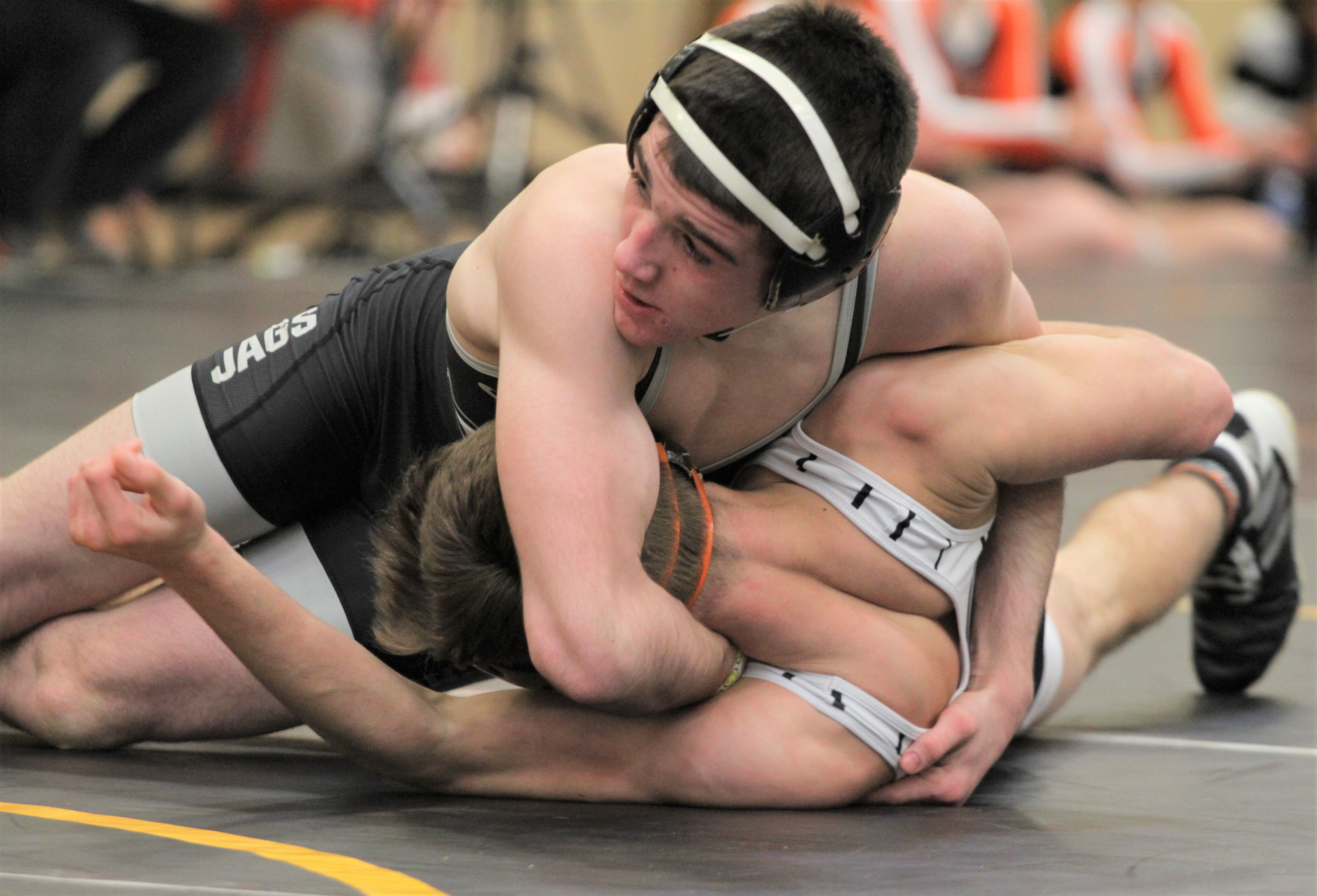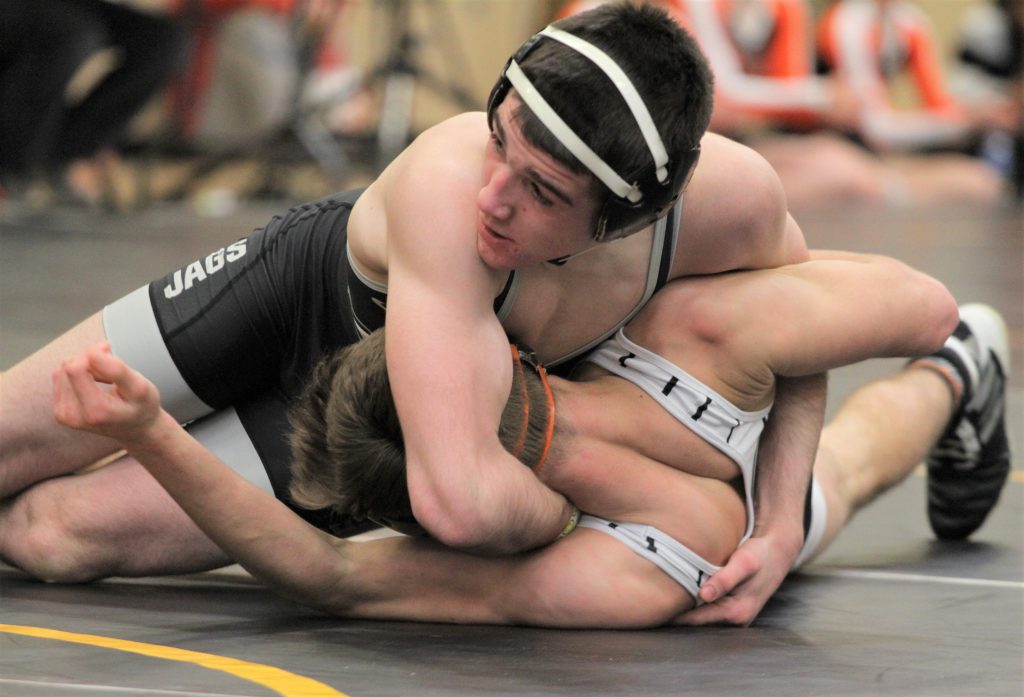 Friday's CIML Invitational at Southeast Polk was like a mini-state wrestling tournament.
Both Ankeny and Ankeny Centennial enjoyed a lot of success, crowning a pair of individual champions. The Jaguars and Hawks also earned top-five finishes in the 17-team field.
"It was probably as much fun coaching as I've had in the six years that I've been (the head coach)," said Ankeny coach Jack Wignall. "There's always going to be ups and downs, but the kids wrestled hard. We lost some heartbreaking matches and those are the downs, but they all came back and wrestled lights out. It was a fun night."
Ninth-ranked Centennial placed fourth overall with 162 points. The Jaguars finished nine points ahead of No. 6 Ankeny.
"We had some guys wrestle really well, but we also had some guys wrestle below their seeds," said Centennial coach Jay Groth. "We need to step that up. It's that time of the year when we need production out of everybody. I think it was a little bit of a wake-up call for our guys, especially at the lower weights."
Top-ranked Southeast Polk racked up 236.5 points to win the tournament for the eighth time in nine years. No. 5 Waukee was second with 181 points.
No. 4 Fort Dodge, the defending champion, took third with 162.5 points. The Dodgers edged Centennial by a half-point.
The Jaguars went 2-3 in the championship round after advancing five wrestlers to the finals. Top-ranked Ben Monroe at 132 pounds and seventh-ranked Nic Leo at 182 each captured an individual title.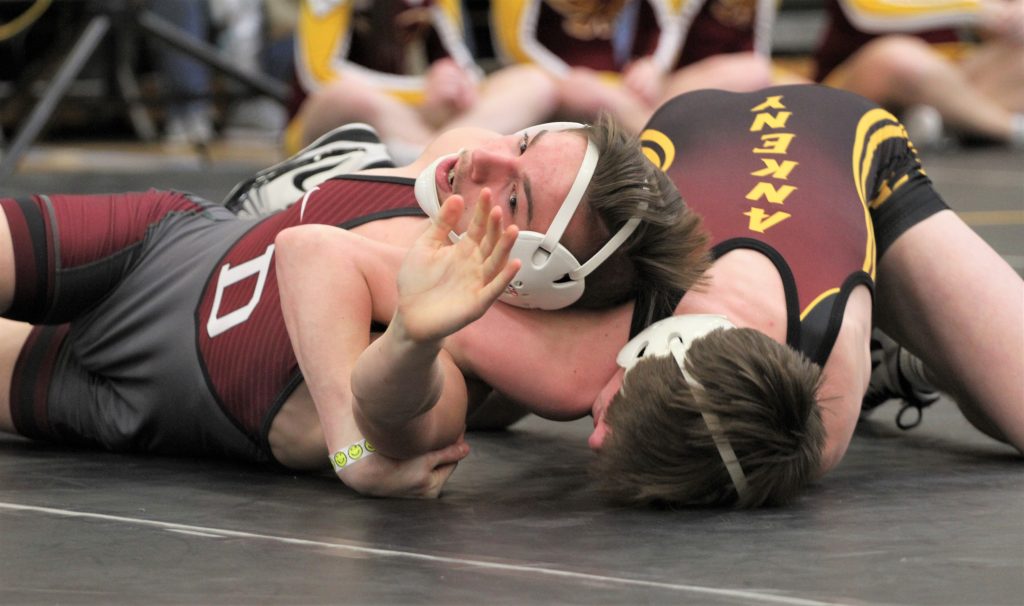 Monroe posted a 10-4 decision over fifth-ranked Brock Espalin of Des Moines East. The junior raised his record to 33-0, keeping his hopes alive for a perfect season.
"I'm only looking to get better and have fun with it," said Monroe, a two-time state runner-up. "I think winning goes hand-in-hand with that."
Leo posted a 4-0 decision over fifth-ranked Matthew Scott of Des Moines East. He improved to 30-3 on the season.
"I hadn't ever wrestled him before," Leo said of Scott. "It feels pretty good (to win). I had come in fourth the last two years, so it felt good to finally get over that hump."
Ankeny got titles from the top-ranked duo of Trever Anderson at 106 and Caleb Rathjen at 126. They became the Hawks' first individual champions since the split into two high schools.
Rathjen defeated second-ranked Nick Oldham of Valley, 3-1, in overtime. He lifted his record to 31-1 with his third win over Oldham.
"It's hard to beat a kid three times in a row," Wignall said. "But champions win–they just know how to win. And that's where Caleb is at. He's not going to wrestle perfect every time, but he found a way to win."
Rathjen lost to Oldham in last year's 113-pound championship match at the Class 3A state tournament. But the Ankeny sophomore has now gained the upper hand in the rivalry.
"I was confident, but I think I was a little too confident," said Rathjen, who is the only wrestler to defeat Oldham this season. "I came out really aggressive and got pretty sloppy on a couple go-behinds. But I stayed the course and ended up getting a nice re-attack in overtime to win."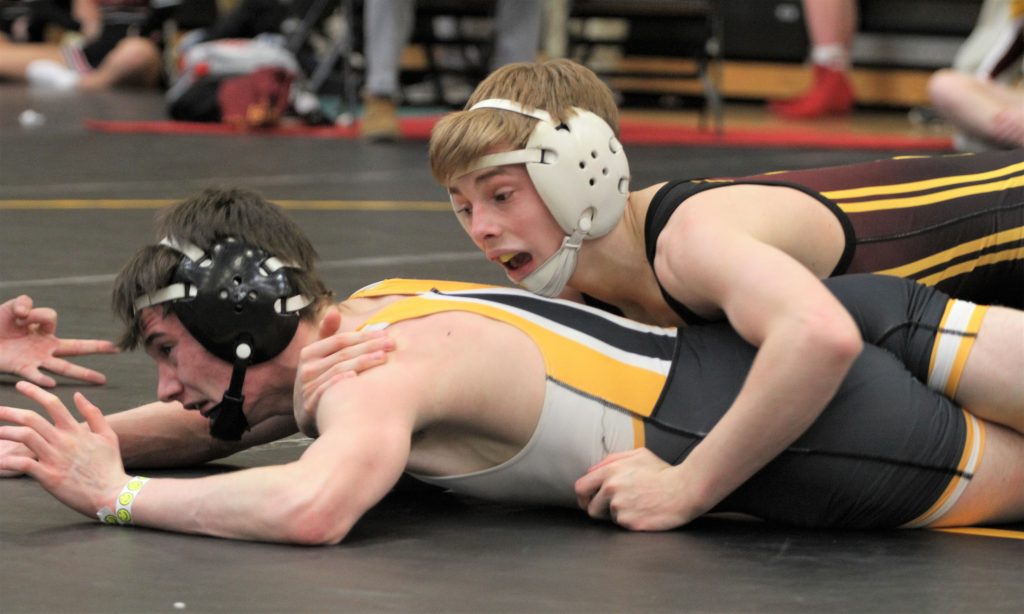 Anderson posted a 4-0 decision over sixth-ranked Connor Kelley of Waukee. He improved to 33-1.
"It feels awesome. It's a great boost going into districts," Anderson said. "I felt I could have opened up that match a lot more, but I've just got some stuff I have to work on."
Kelley was not entered in the CIML Invitational until Ottumwa had school dismissed on Thursday and could not practice, which allowed all of the teams in the tournament an extra two pounds. The coaches voted by a 9-8 margin to let Kelley compete.
"I actually would have preferred to have him in there, so Trever could see what it was like to wrestle him," Wignall said. "Kelley is a really long kid and he's probably never going to feel any better than he did on Friday with that extra weight, but Trever really controlled the match. I think he rode him for 5 minutes."
Centennial got second-place finishes from sixth-ranked Eric Owens at 145, third-ranked Logan Neils at 170 and Ethan Frazier at 195. Owens (30-4) dropped a 3-1 decision to third-ranked Caleb Corbin of Valley.
"Eric got taken down with about 2 seconds left," Groth said. "That was a tough way to lose."
Neils' bid for a second consecutive CIML title ended with a 5-0 loss to top-ranked Anthony Zach of Waukee. The loss snapped a 31-match winning streak for Neils (31-2), who posted a 5-0 victory over second-ranked Blake Underwood of Valley in the semifinals.
Frazier (26-7) knocked off a pair of ranked opponents before losing by a technical fall to top-ranked Gabe Christensen of Southeast Polk in the finals. He posted a 1-0 decision over 10th-ranked Cole Rathjen of Ankeny in the quarterfinals, then pinned seventh-ranked Triston Licht of Fort Dodge in the semifinals.
"We were pretty happy to have five finalists," Groth said. "We wrestled pretty well."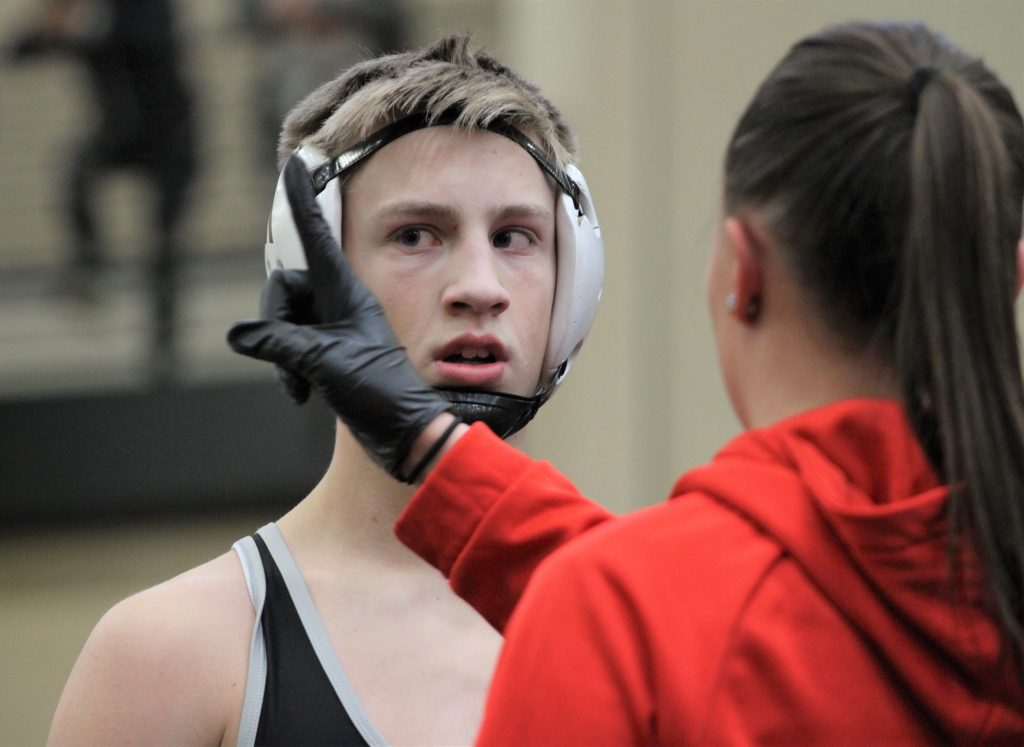 Cole Rathjen rebounded from the loss to Frazier to earn a fifth-place finish. Teammate Sam Kallem, who is ranked eighth at 132, also took fifth.
The Hawks got a third-place finish from heavyweight Romello Gray, who pinned second-ranked Beau Lombardi of Valley in the quarterfinals. Gray later pinned third-ranked Jordan Anderson of Marshalltown in the third-place match.
"Mello was down 11-0 to Lombardi, but he fought his way off his back and was able to get a pin," Wignall said. "That was just a huge boost of confidence for him. We knew he had it in him."
Eighth-ranked Cael Cox placed fourth at 113. Mark Ames at 120 and Derek Anderson at 138 each took sixth, while Colby Bales placed seventh at 220.
"The guys that came back in the consolations had pin after pin after pin," Wignall said. "I looked it up afterwards and Southeast Polk had 20 pins, and we had 18. It was so much fun."
Carter Cahill placed fifth for the Jaguars at 152. Jackson Helmkamp at 106 and Jackson Bresson at 113 each placed seventh, while Noah Blubaugh finished eighth at 126.
Centennial wrestled without senior 220-pounder Lane Pruisner, who came down with the flu.
"We didn't want to risk having him get anyone else sick," Groth said. "We'll get him healthy, and hopefully he'll be ready to go for practice on Monday."