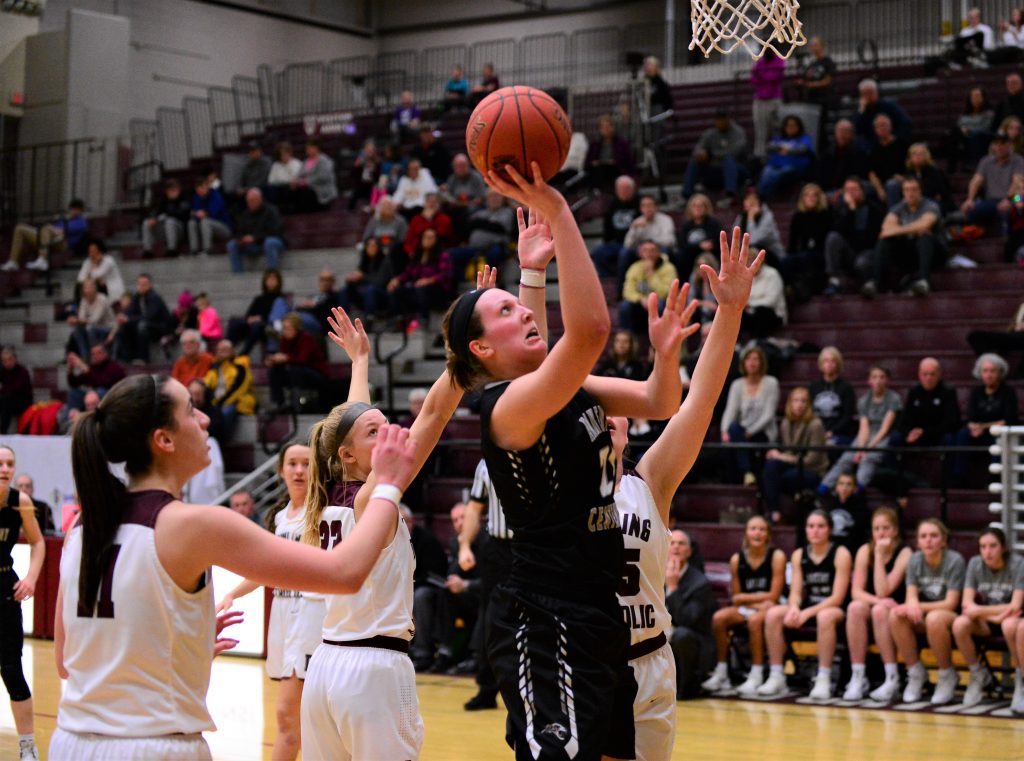 Don't ever count out the Ankeny Centennial girls' basketball team.
After scoring just 13 points in the first half of Friday's game at Dowling Catholic, the Jaguars appeared to be on their way to a loss that would have allowed third-ranked Johnston to clinch at least a share of the CIML Central Conference title.
But a different Centennial team emerged from the locker room at halftime.
The 11th-ranked Jaguars outscored No. 7 Dowling in the second half, 44-27, to post a 57-47 victory. They improved to 5-2 in the conference and 11-4 overall with their fifth straight win, while the Maroons' records dropped to 4-4 and 10-6.
"We really struggled to make shots in the first half," said Centennial coach Scott DeJong. "To come back with a 44-point effort in the second half, that's what we needed and our kids were able to come through. They didn't get down and they didn't get frustrated. They just kept pounding away. We hit a couple of 3-pointers, and it just seemed like the weight was lifted off our shoulders and our offense was better."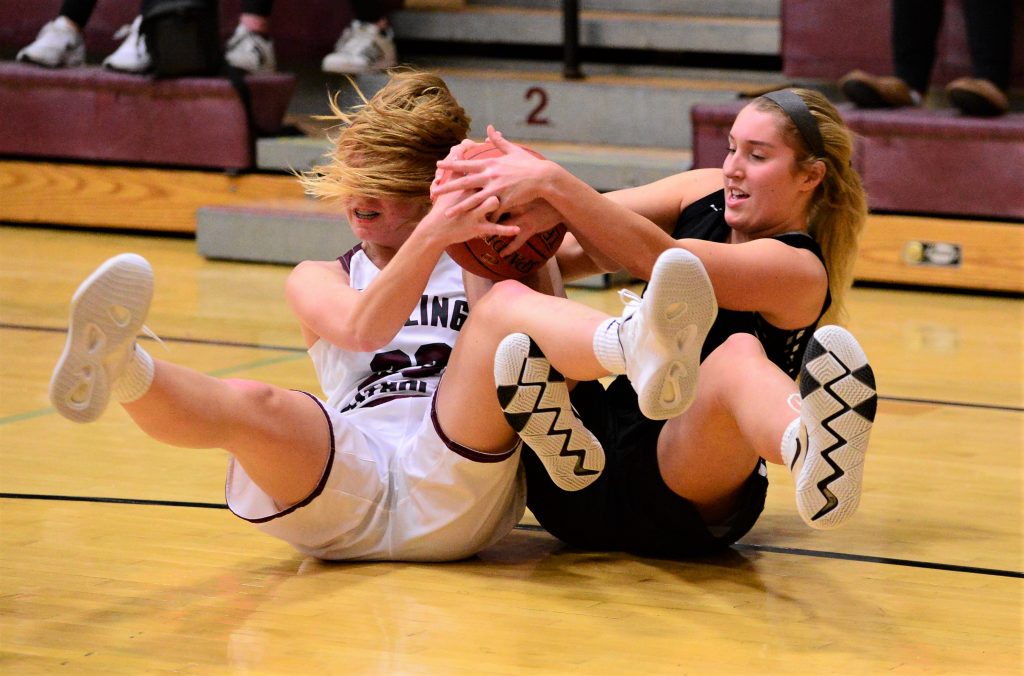 Rachel Schon led Centennial's rally, scoring 18 of her 19 points in the second half. She also finished with nine rebounds, two steals and three blocks.
"We were happy with our defense and needed to keep that up, but we didn't have much flow in our offense the first half," Schon said. "We were getting good shots, just not putting them in. We turned up the intensity, really focused on each possession, and got our shots to fall. I'm really proud of the grit our team showed tonight, especially after having a slow start."
Meg Burns made 3-of-4 attempts from 3-point range and had 12 points for the Jaguars. Taylor Runchey had eight points, while Kenna Sauer added seven points and eight rebounds.
"It was a team effort," DeJong said.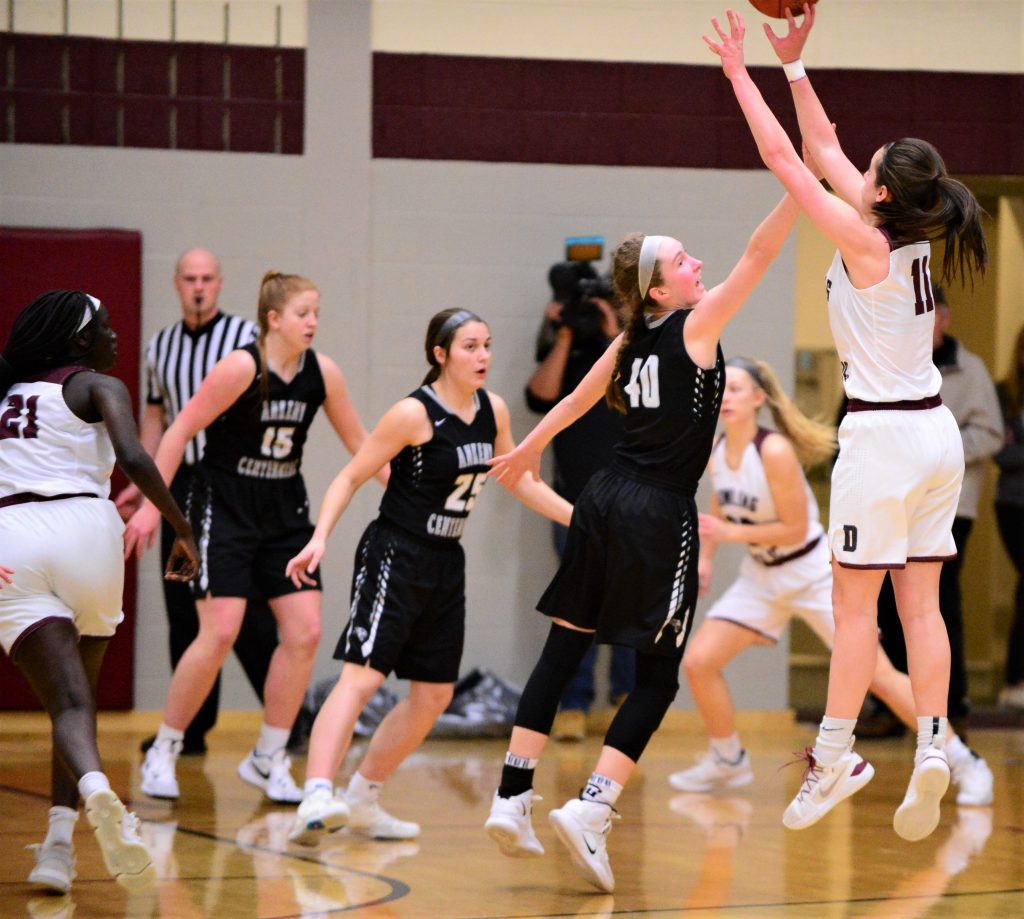 The Jaguars needed contributions from everyone to offset a spectacular game from Dowling star Caitlin Clark, who poured in 40 of her team's 47 points. The junior guard had 15 points at halftime, then scored 25 of the Maroons' 27 points in the second half.
Clark–who was averaging 28.2 points per game–was held to 18 points in a loss at Centennial on Dec. 18, when she made just 7-of-29 shots from the field. The Maroons had won six of seven games since that loss, dropping only a 56-54 decision to Johnston on Jan. 17.
"I actually thought we did a good job on (Clark)," DeJong said. "Some of the shots she made…you really can't do much about. She's certainly a great talent, but we were able to stop the other kids and that helped."
The Jaguars will face another big test on Saturday when they host No. 8 Waukee (10-4) in a make-up game at 1 p.m. The Warriors will be looking to end their seven-game losing streak to Centennial.