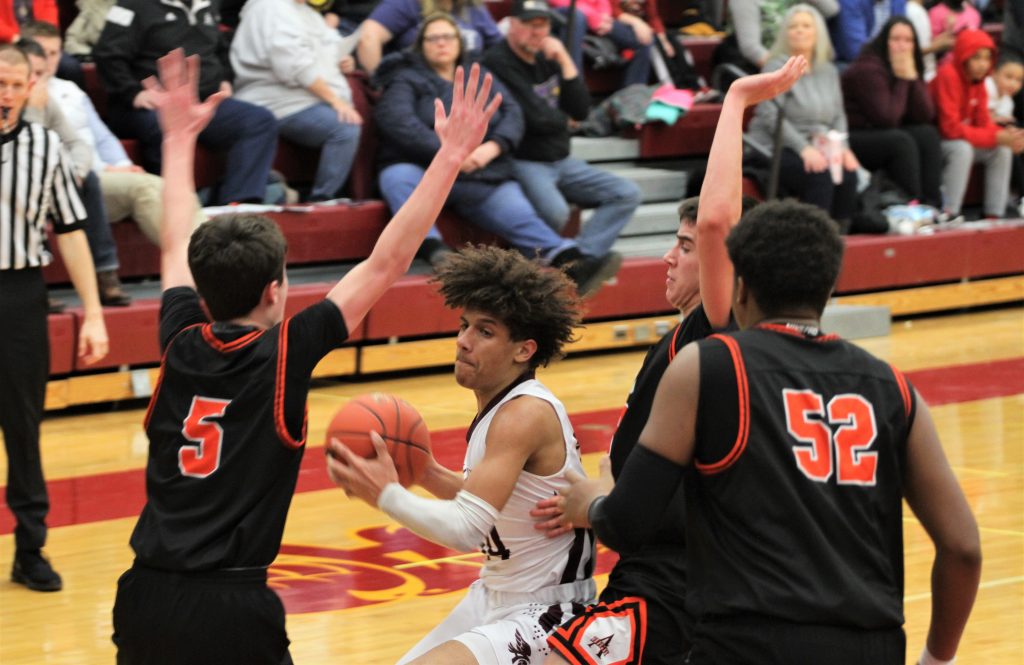 It might be best for the Ankeny boys' basketball players to just forget about Friday's game against visiting Ames.
The Little Cyclones built a 39-16 lead in the first half and cruised to a 79-47 victory in a CIML Central Conference contest. Afterwards, Ankeny coach Brandt Carlson was ready to turn the page.
"Sometimes you just get your butt kicked, and that's what happened," Carlson said. "We just need to learn from the experience."
Ankeny played without leading scorer Dillon Carlson, the coach's son. Dillon sprained his ankle during a win over Urbandale on Jan. 17, but was also sick on Friday.
"Dillon couldn't have played tonight either way," Carlson said. "He sprained his ankle pretty bad, and he was home tonight because he's pretty sick. It was just a rough night, but I think we all learned a valuable lesson that he's pretty important to what we're trying to do."
Braxton Bayless tried to pick up the slack for the Hawks. He tied his career-high with 25 points, but it wasn't nearly enough against an Ames team that features two of the CIML's top players.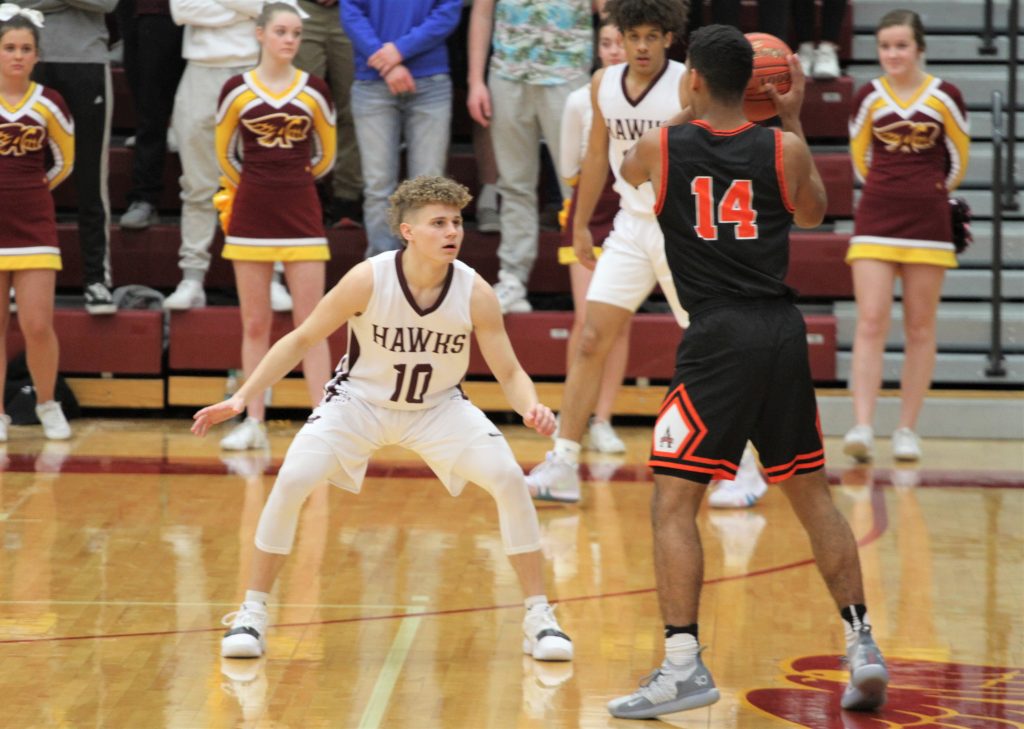 "They're tough," Bayless said. "They've got Tamin (Lipsey) and Japannah (Kellogg), and we couldn't really control them this game."
Lipsey, a freshman guard, had five 3-point goals in the first half and finished with 24 points. Kellogg, a Wisconsin-Green Bay recruit who towered over Ankeny's defenders, used his size to score 14 points.
"They're really good," Carlson said of the Little Cyclones. "They're one of those teams right now–with the way that we play–the matchup isn't great. We got down early and just really didn't have a lot of fight in the second quarter. I just thought kind of uncharacteristically we just fell apart, and that's something we haven't done since I've been here. But those things happen."
Ankeny held an early 7-6 lead before Ames went on a 27-5 run to take control of the game. The Hawks could get no closer than 15 points the rest of the way.
The Little Cyclones, who snapped a three-game losing skid, improved to 5-2 in the conference and 9-4 overall. They swept the season series against Ankeny (4-4, 9-5), avenging a loss in last year's substate quarterfinal.
"We'll bounce back," Bayless said. "We'll be ready for Des Moines Roosevelt on Monday."