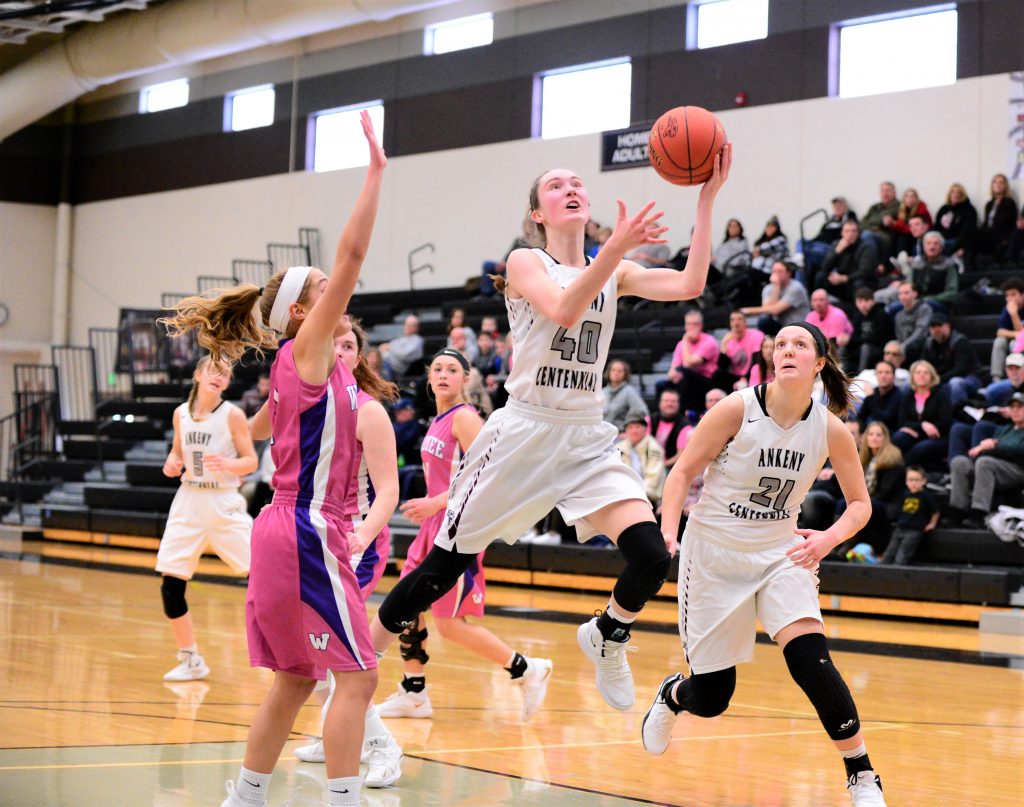 The Waukee girls' basketball team finally found a way to beat Ankeny Centennial.
The emergence of sophomore guard Katie Dinnebier had a lot to do with it.
Dinnebier scored 18 of her 26 points in the second half to lead the eighth-ranked Warriors to a 63-52 victory at No. 11 Centennial on Saturday. The win snapped Waukee's seven-game losing streak against the Jaguars.
"(Dinnebier) had a great game, and (Waukee) played great in the second half," said Centennial coach Scott DeJong. "They got some confidence, they shot the ball well, and we just couldn't stop them."
The Warriors improved to 11-4 on the season, while Centennial's record dropped to 11-5. Both teams were coming off huge wins on Friday–Waukee rolled to a victory over Class 4A No. 3 Mason City, and the Jaguars rallied to beat No. 7 Dowling Catholic.
"It was different, because we don't do it all season," Centennial post player Rachel Schon said of the back-to-back games. "But Waukee is a really good rival, so we were excited to go back at them the next day."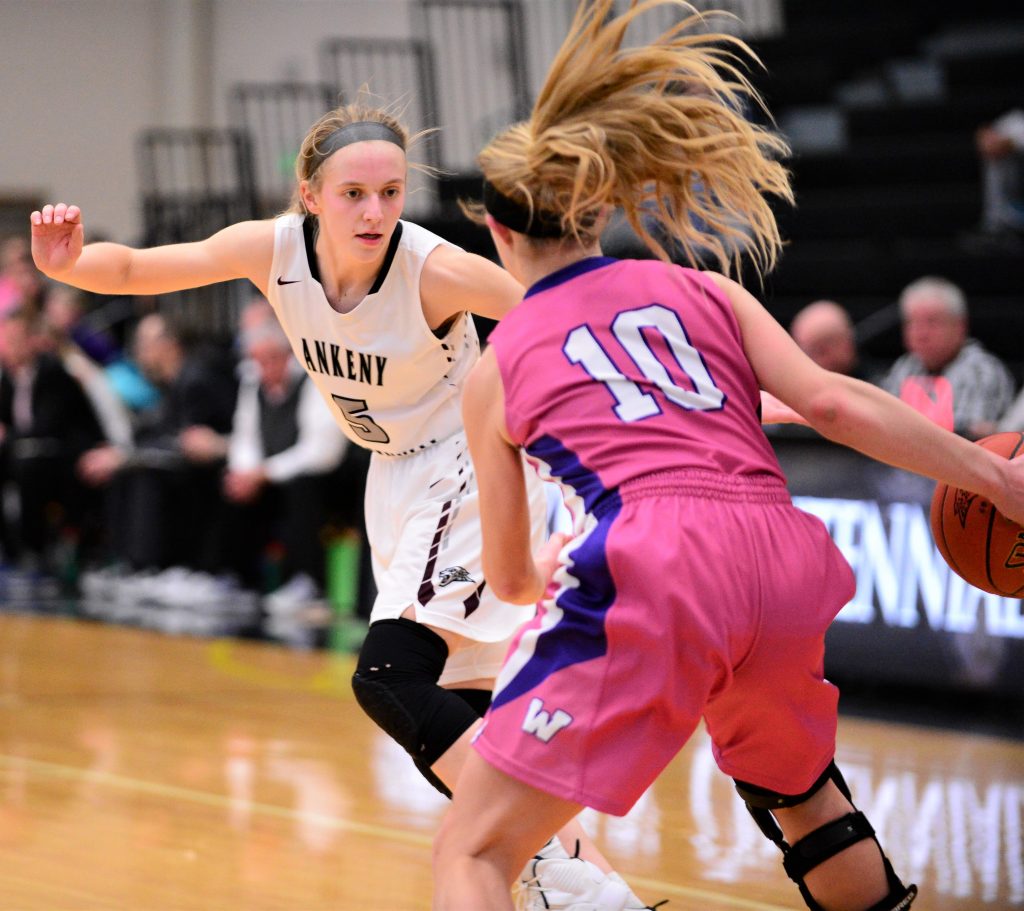 Schon had 12 points and seven rebounds in the loss. She was a perfect 10-for-10 at the free-throw line.
Meg Burns led Centennial with 15 points, 13 of them in the first half. Alexandria Keahna-Harris added nine points.
Burns made a trio of 3-point goals in the first 3 minutes 20 seconds of the game as the Jaguars jumped out to an early 12-5 lead.
"I thought we got off to a great start," DeJong said. "We shot the ball well, but we were stuck on 12 (points) for a long time and then there was that stretch at the end of the first half where we got a little tired, I think."
Centennial went scoreless for nearly 8 minutes as Waukee battled back to take a 13-12 lead. The Warriors later closed the half with a 7-0 run to regain a 22-21 advantage at the break.
There were four lead changes and four ties in the third quarter before Waukee took the lead for good, 38-35, on a 3-pointer by freshman Reagan Bartholomew with 2:47 left in the period. Dinnebier then followed with eight consecutive points, including back-to-back 3-pointers that extended the margin to 46-38.
Dinnebier had been averaging 10.6 points per game, which ranked third on the squad behind Paityn Rau (15.0) and Anna Brown (13.0).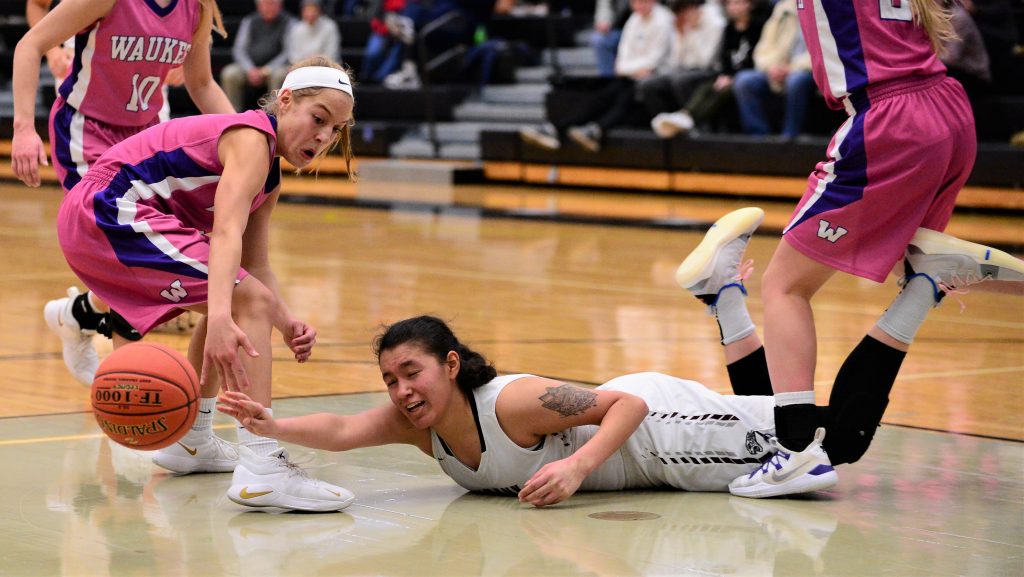 "They have a really good team," Schon said of the Warriors. "They can all drive and shoot well, so they're a really tough team to beat."
Centennial lost to Waukee for the first time since Dec. 19, 2014. Since then, the Jaguars had reeled off seven straight victories in the series, three of them decided by just two points.
"It's always a really big game with Waukee," Schon said. "Everyone always wants to beat each other. They just had the better game today."
Saturday's game could have implications in the next Class 5A rankings, which will likely determine the top eight seeds in the upcoming regional pairings. Those pairings are expected to be revealed later this week.
The loss ended the Jaguars' current five-game winning streak.
"It was a tough turnaround, but Waukee played on Friday, too," DeJong said. "We did have a tough game with Dowling, but you've just got to be mentally tough. I thought we played well, but Waukee was just really, really good in the second half."