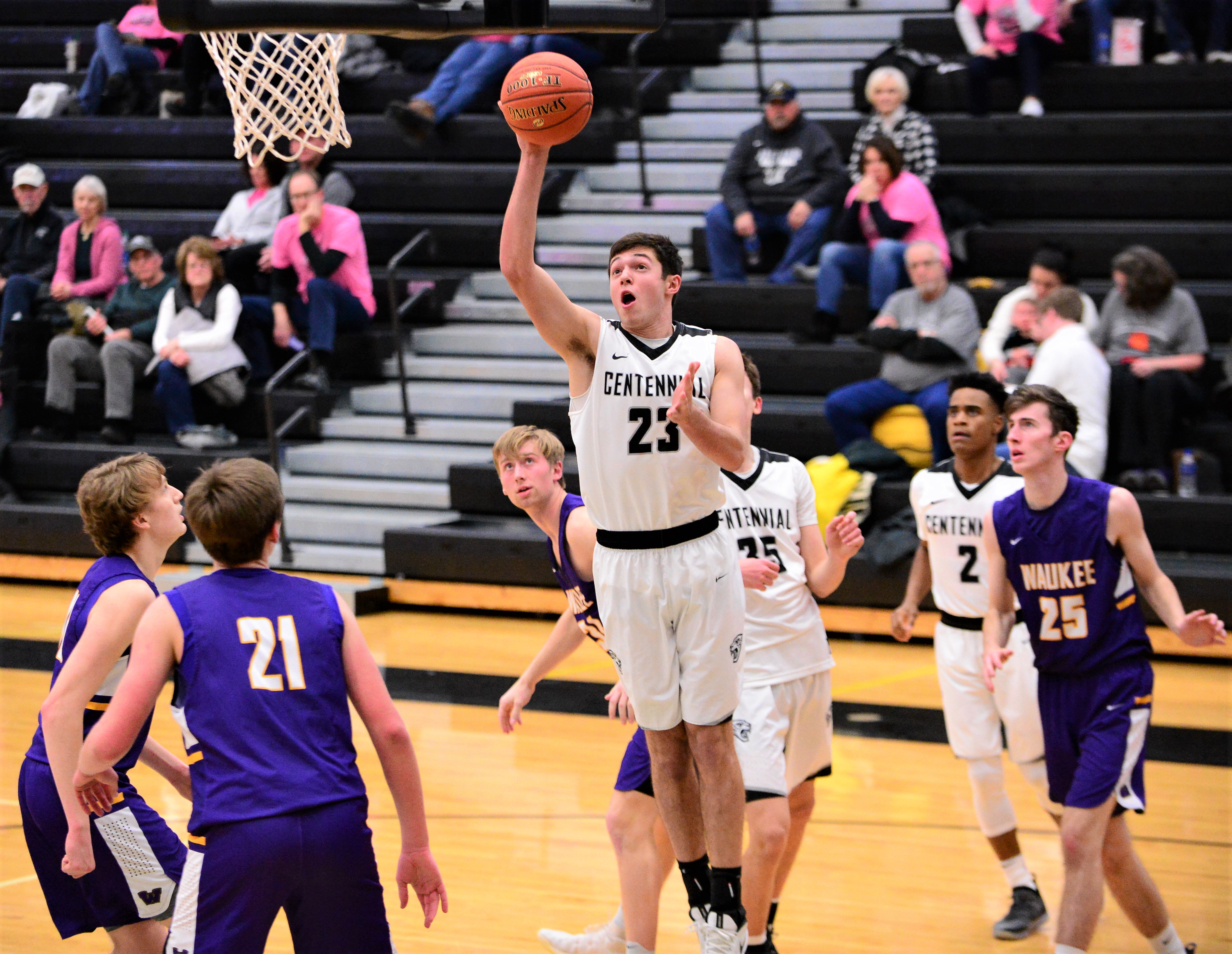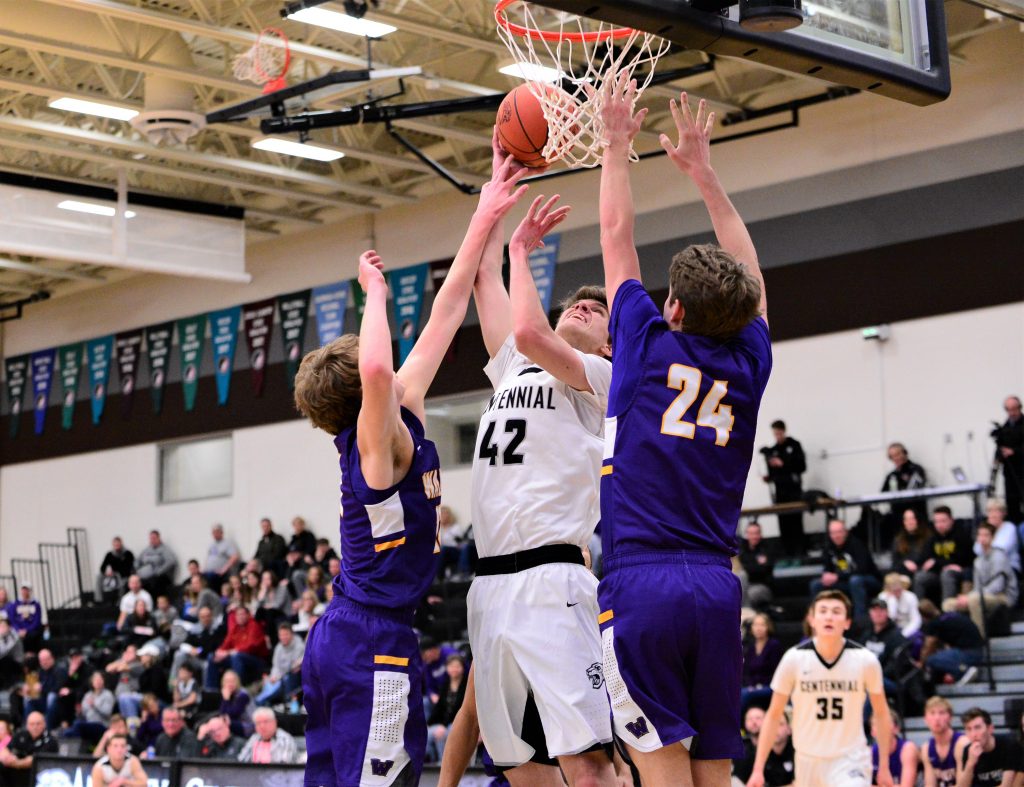 A season-ending knee injury to one of its best players hasn't slowed down the Waukee boys' basketball team.
The top-ranked Warriors improved their record to 13-0 with a 59-36 victory at Ankeny Centennial on Saturday. They are one of only 12 remaining unbeaten teams in the state.
It was Waukee's second game without senior guard Noah Hart, who underwent knee surgery earlier this week after tearing his ACL during a win over Dowling Catholic on Jan. 15.
"They're a well-oiled machine offensively, even without Hart," said Centennial coach Bob Fontana. "You've got to play possession-by-possession at each end of the floor and do it together if you're going to have an opportunity to beat them. They're a good example of a team that really shares the ball offensively, and they have great movement both with the ball and without the ball."
The game was never in doubt after Waukee jumped out to a 19-6 lead at the end of the first quarter. The Warriors later closed out the third quarter with a 14-4 run to build a 48-23 advantage.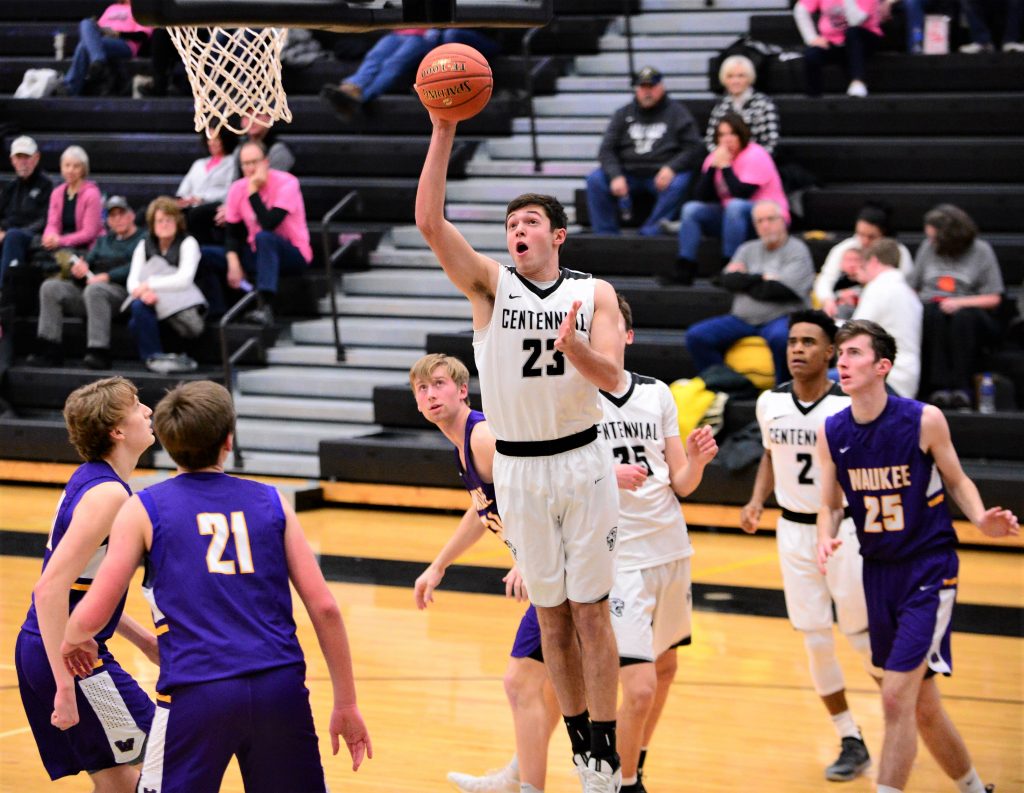 "If we're going to beat a team like that, you can't give them all the opportunities that we did. We had 17 turnovers, and three-fourths of them were unforced," Fontana said. "We outrebounded them, 32-25, but the turnovers just really hurt us because they capitalized on them. If you turn it over or take a bad shot against them, they become very opportunistic."
Dylan Jones had 13 points, seven rebounds and four blocks to lead Waukee. Payton Sandfort chipped in 11 points, while Andrew Curran added eight points, nine assists and two steals.
The Warriors made 8-of-21 attempts from 3-point range. Tucker DeVries went 3-of-6 from behind the arc, finishing with nine points and seven rebounds.
Lathan Brandt had 12 points to lead Centennial, which dropped to 4-10 on the season. He made 3-of-8 3-point attempts.
Micah Johnson chipped in 11 points for the Jaguars. Cody McCullough had four points, eight rebounds and four blocks.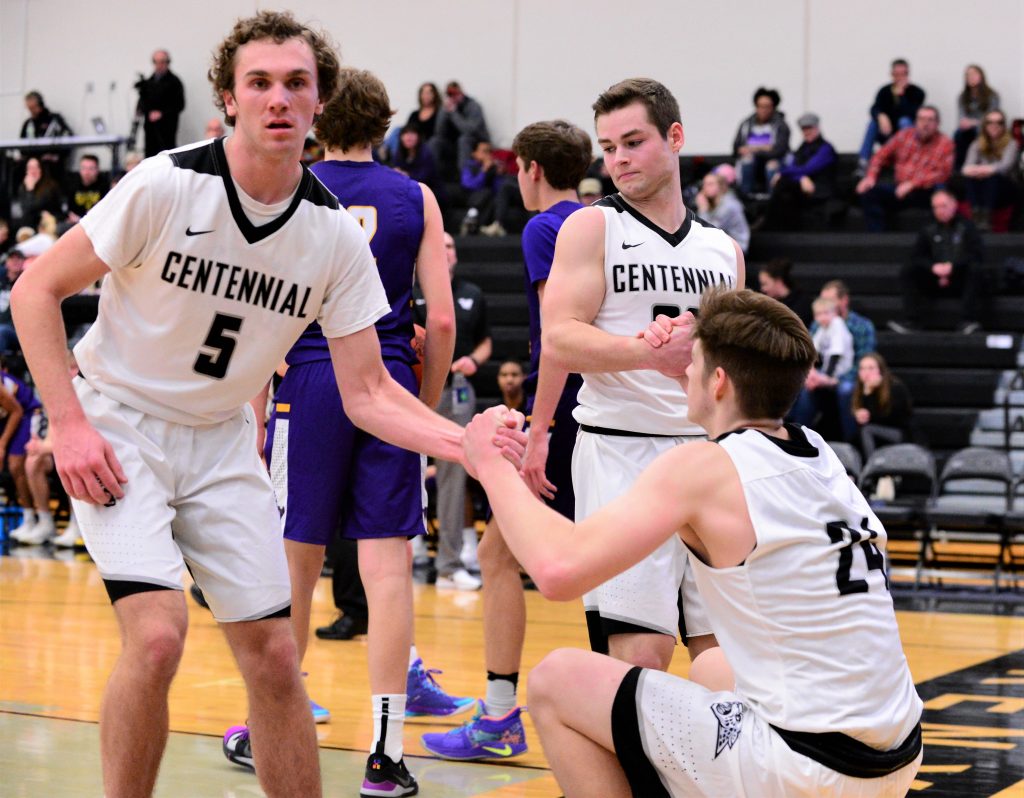 Centennial shot just 35 percent from the field (14-of-40) and 27 percent from 3-point range (4-of-15).
"We just couldn't get both ends of the floor going at the same time," Fontana said.
The two teams could meet again in postseason play. Waukee will likely be the No. 1 seed in Class 4A Substate 8 and could host Centennial in a second-round game.
"We have to stick with it," Fontana said. "We have to figure out how to play possession-by-possession. We just have so many inconsistencies right now, and you have to be physically and mentally in tune against a team like that."