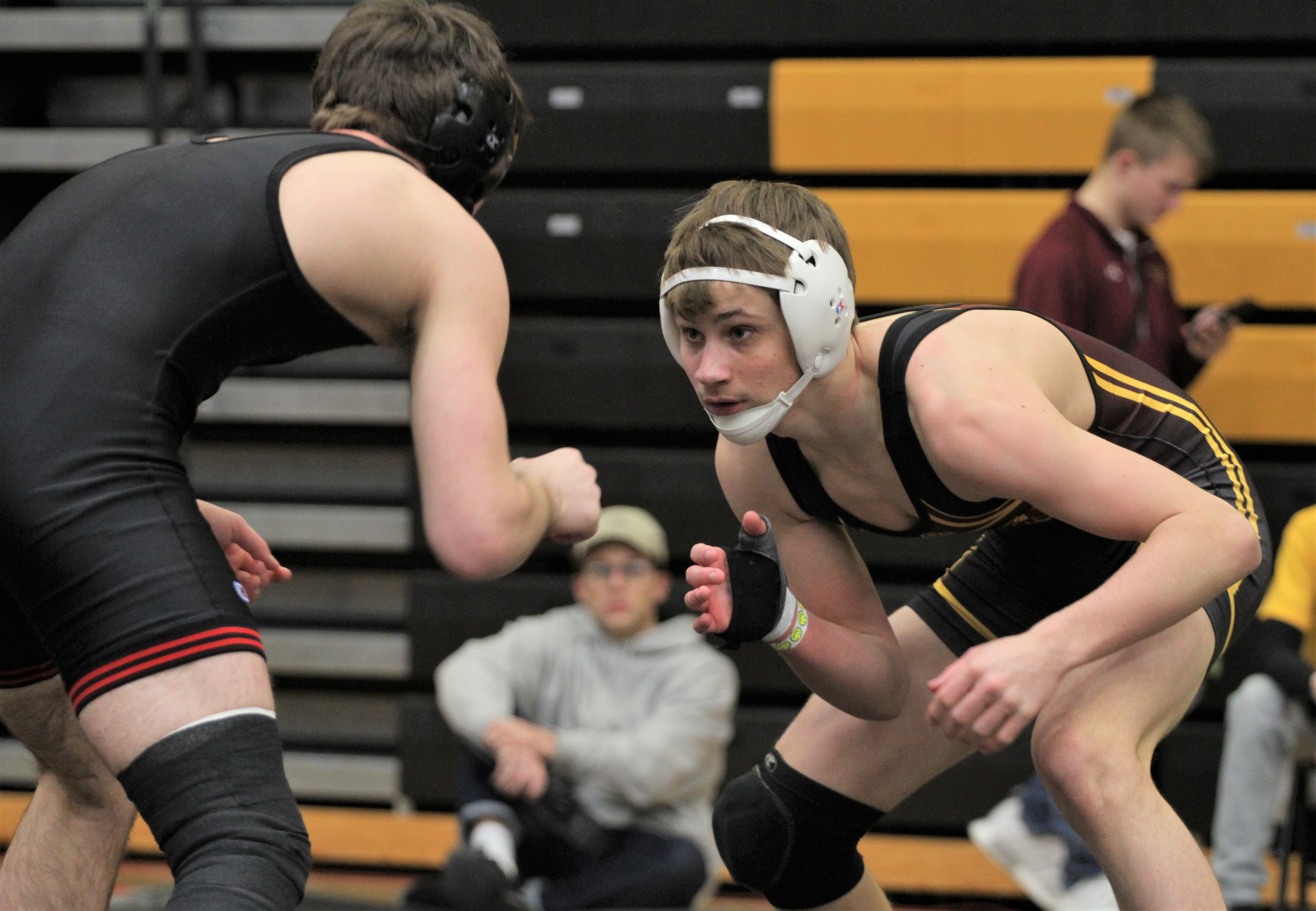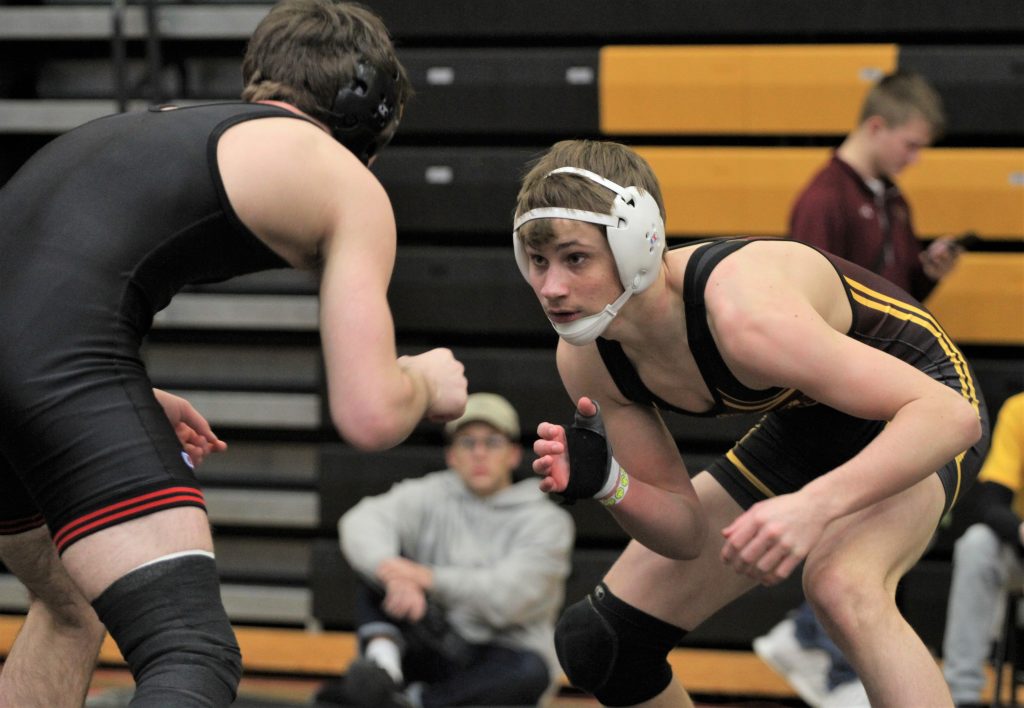 Senior Derek Anderson has compiled a 12-6 record this season for the sixth-ranked Ankeny wrestling team.
Anderson placed sixth at 138 pounds in the CIML Invitational on Friday at Southeast Polk. He helped the Hawks to a fifth-place finish in the 17-team field.
Here is some inside info on Anderson:
Were you pleased with your performance at the CIML tournament?
I wasn't satisfied with my performance. It's something I can't dwell upon, and it's back to the drawing board. My only focus now is getting ready for the district tournament and state tournament when it really matters.
You missed several weeks earlier this season due to a broken right thumb that you suffered during the Cliff Keen Invitational on Dec. 1 at Independence. How did the injury occur?
I was doing a stand up and I got lifted and returned to the mat. I think I fell first on my thumb, and I heard a pop.
And you had to undergo surgery, right? Why was the surgery necessary?
I did have to undergo surgery the next week, and it was necessary for down the road in my life and the health of my hand. I didn't have a choice since the break went through my growth plate. I'm just fortunate it happened when it did, and I was able to still come back with four or five weeks left of the season.
Was it difficult to keep your weight down during your absence from the lineup?
Keeping my weight down wasn't an issue for me because I was still running and keeping my cardio up. I knew it was in my best interest to keep the weight close and not make it hard on myself.
Do you feel like you're back to 100 percent now?
I do feel 100 percent health-wise, but I've got other things to improve on and I'm glad I still have two weeks before the district tournament to get where I need to be.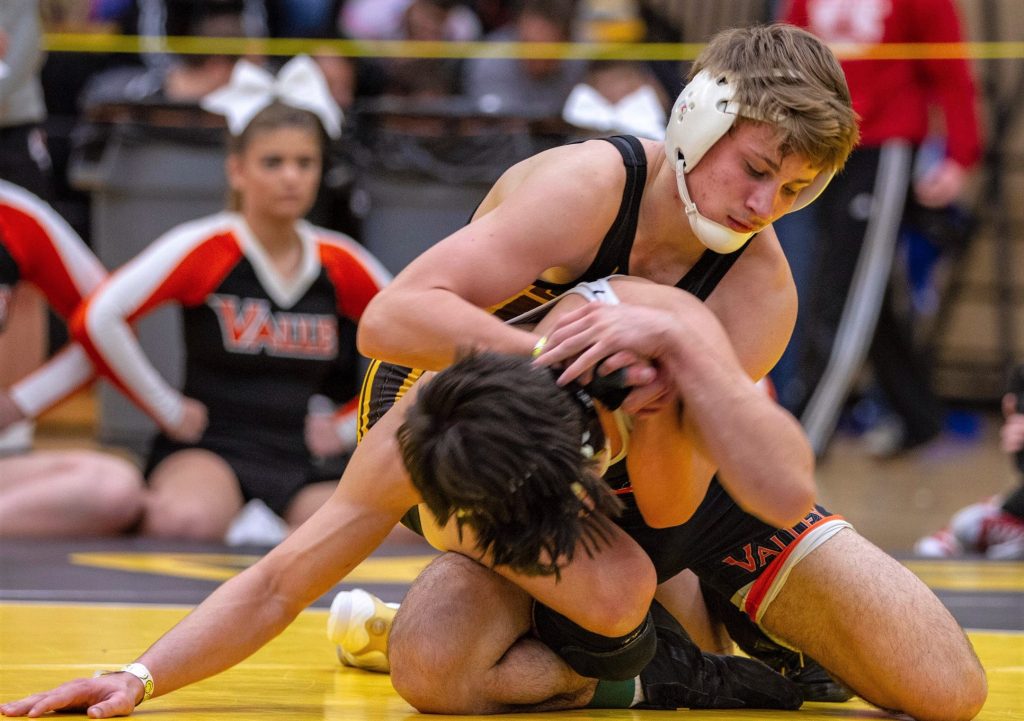 Your brother, Austin, is one of your assistant coaches. Have you noticed how excited he gets during your matches?
I have definitely noticed how excited and animated that he gets. I can always hear him, and it helps me a lot. I like having him in my corner because he knows what I'm good at and I trust him because he knows me best. I'm pretty fortunate to have my brother in my corner every match and not a lot of people can say they have that so I'm pretty thankful for him.
Can it be difficult at times to balance your relationship as coach and wrestler with being brothers?
Austin and I are really close so we balance the relationship. When it comes time to scrap we get after it and then when we go home we forget about it. It actually benefits me a lot because I get the extra help from him, and we can break down my matches together. At the end of the day family is the most important thing, and I know I'll always have him by my side!
You had quite a rivalry last year with Ankeny Centennial's Ben Monroe, splitting four matches with the eventual state runner-up. Monroe is currently ranked No. 1 at 132, so it appears that you won't have another chance to wrestle him. Would you have liked another shot at him?
Definitely, and I know Ben would say the same thing because we're both competitors, but at the end of the day we're at our own weight classes. I know we both want the best for each other. He's a great kid, and he comes from a great family! Ben and I worked out a lot this summer together at High Altitude, where we train in the off-season. He's a good partner to have.
Your team will compete in a Class 3A district tournament on Feb. 9 at Des Moines East. Do you like your chances to qualify for state?
I love our guys' chances because we've been battle-tested with the strength of schedule we've had. We've all really bought into the program this year, and our goal as a whole is to bring home both individual and team trophies–and I'm confident we will! Coach (Jack) Wignall designed our schedule so we'd be ready for districts. The thing is, everyone in the postseason is 0-0 so I have high expectations for our guys. I know we'll all let it fly and hopefully the results will be there.
Plans for next year?
I plan to attend Grand View University where I will wrestle for Coach (Nick) Mitchell!
What are you going to study?
I plan on studying Criminal Justice.