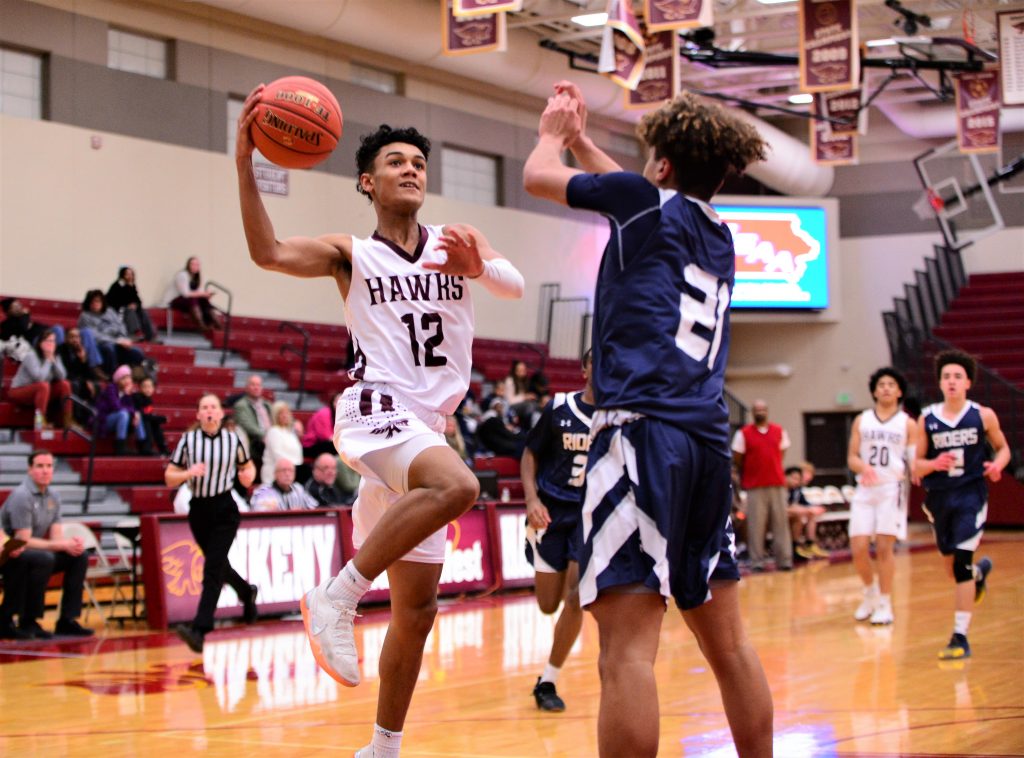 The Ankeny boys' basketball team finally rediscovered its mojo.
After being held to a combined 92 points in their previous two games, the Hawks erupted for a season-high offensive total en route to an 88-63 victory over visiting Des Moines Roosevelt on Monday.
"It has been awhile (since we've played like that)," said Ankeny coach Brandt Carlson, whose team could meet Roosevelt again in Class 4A substate play. "At the end of the day for us, it was just a good bounce-back effort. A lot of guys played with a lot of good energy, the ball was moving really well, and it helps when you make shots. It was just nice to see the ball go in the basket from (3-point range) a little bit. Hopefully, our team can continue to build on efforts like this. We know we have some really tough games remaining, so now we'll just move on to the next one."
Braxton Bayless and Jaxon Smith each poured in 22 points as the Hawks improved to 10-5 on the season. It was a career-high for Smith, who scored the first five points of the game to ignite the rout.
"We definitely got back to how we play," said Smith, who also had six rebounds, four assists and two steals. "I feel like it was just because we knew we had it in us so once we started believing in each other, it was easy."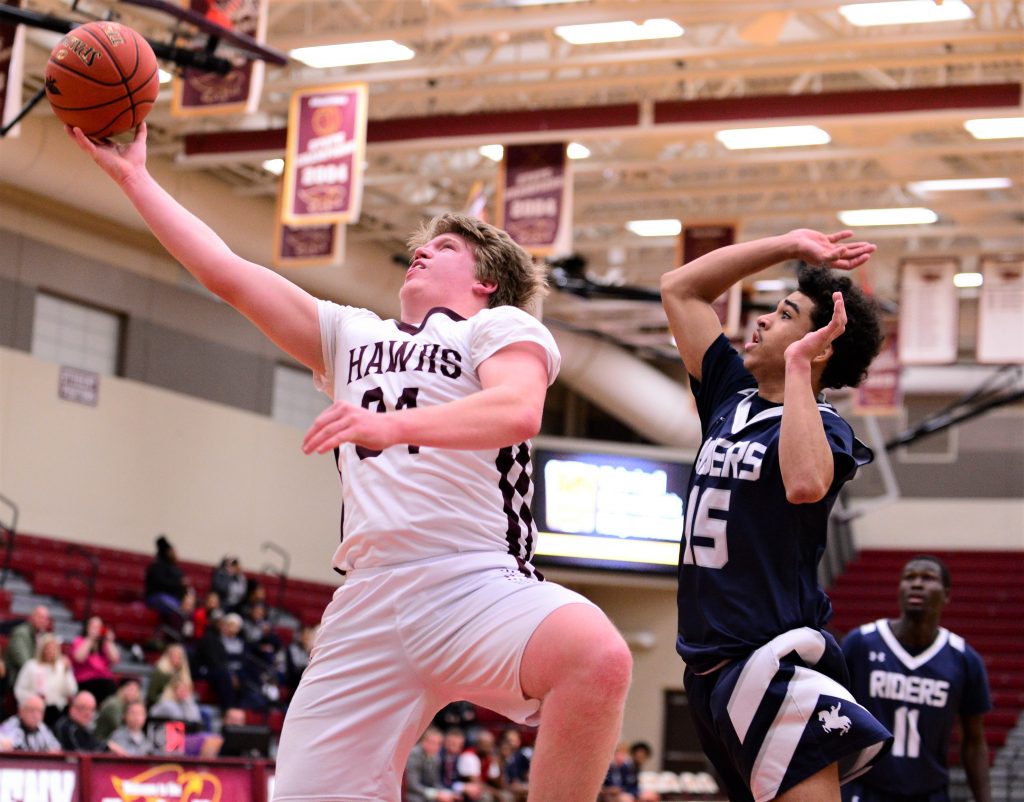 Ankeny had averaged 68.3 points per game during its 6-0 start this season, including back-to-back games of 80-plus points against Des Moines North and Fort Dodge. But the Hawks then lost five of their next eight games, averaging 57.4 points during that stretch.
In Monday's game, Ankeny pushed the pace and turned the contest into a track meet. The Hawks also found their shooting touch, making 34-of-60 shots and 10-of-26 attempts from behind the arc.
"For whatever reason, Roosevelt was playing faster than what some other teams have been doing. It just worked out," said Carlson, whose team also got 11 points and a trio of 3-pointers from Jordan Kumm. "I thought our guys executed our game plan and what we were trying to do really well. We rebounded well–which was huge–and we were able to get out and run, and throw some passes down the floor that we like to do. It was just good to get back to our style."
The Hawks benefited from the return of senior guard Dillon Carlson, who sat out Friday's loss against Ames due to a sprained ankle. He came off the bench Monday and scored nine points, including seven in the first quarter as Ankeny built a 20-11 advantage.
"Dillon didn't play a ton in the second half," said coach Carlson. "His ankle is still improving."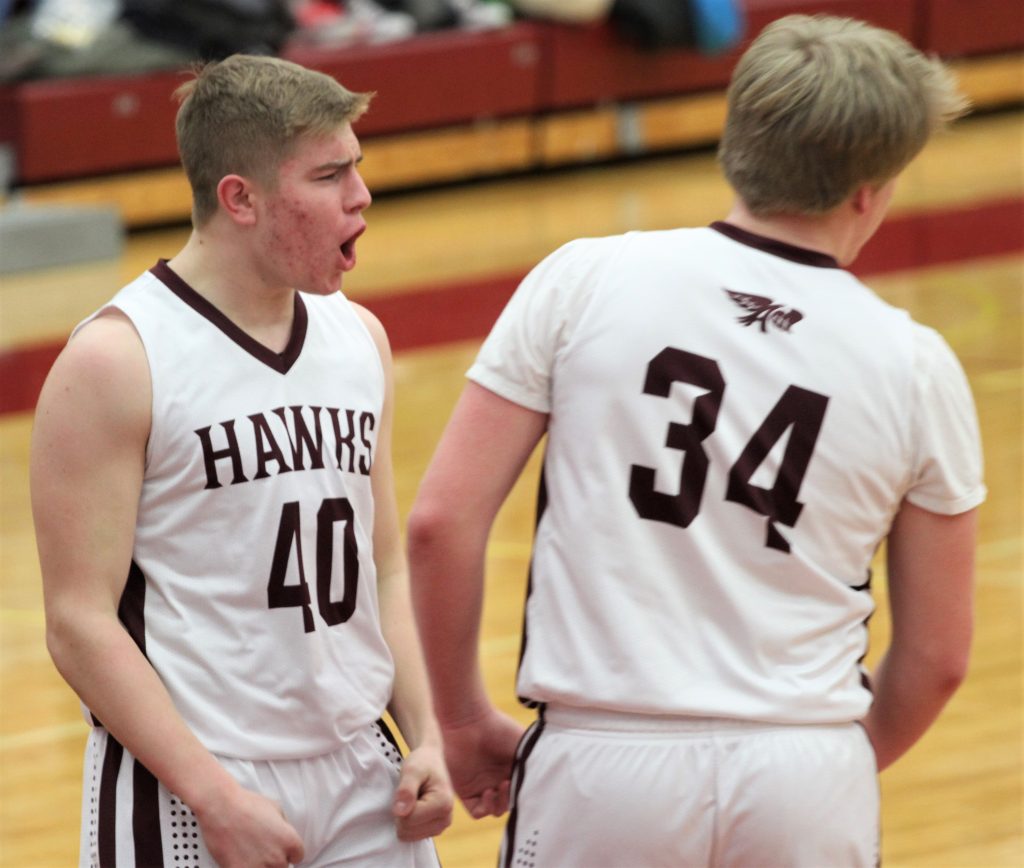 Bayless had 10 points in the second quarter as Ankeny's lead grew to 38-22. Smith then hit a jumper and a 3-pointer to close out the half, giving the Hawks a 43-22 cushion.
Ankeny continued to pull away in the second half with a 31-point third quarter.
"It was a good opportunity for a lot of guys to get into the game," Carlson said. "I thought Nolan Otten was really aggressive…he played like the old Nolan of the last couple of years, and that was awesome to see. And Jordan got the shooting stroke from 3 going in the second half, which was great."
Roosevelt dropped to 3-11 overall. The Roughriders were coming off a 63-54 victory at Des Moines Hoover on Friday that snapped a 10-game losing skid, but the Huskies played without four suspended starters.
The Hawks were slated to play at Marshalltown on Tuesday, but the game has been postponed until Feb. 7 due to cold weather.