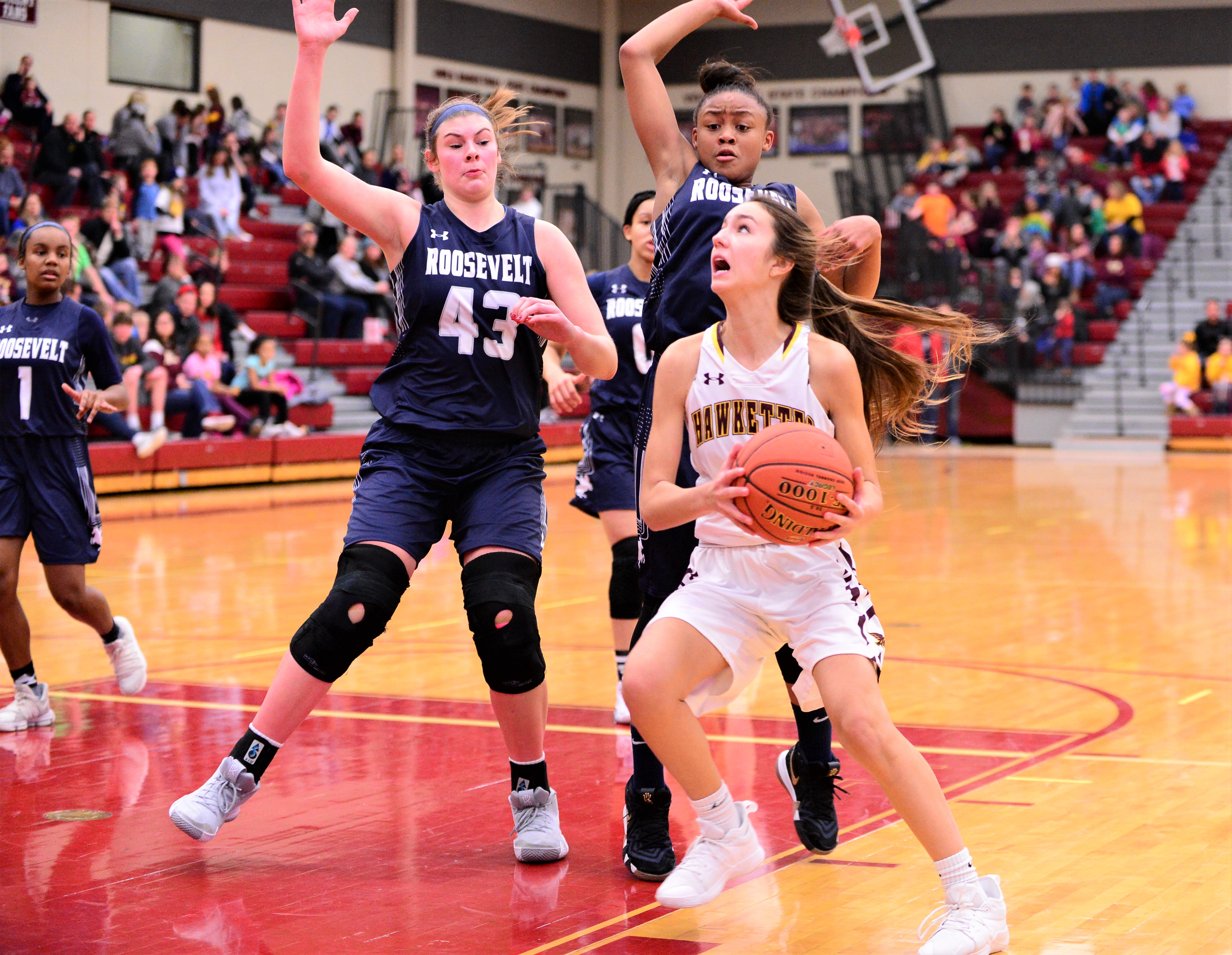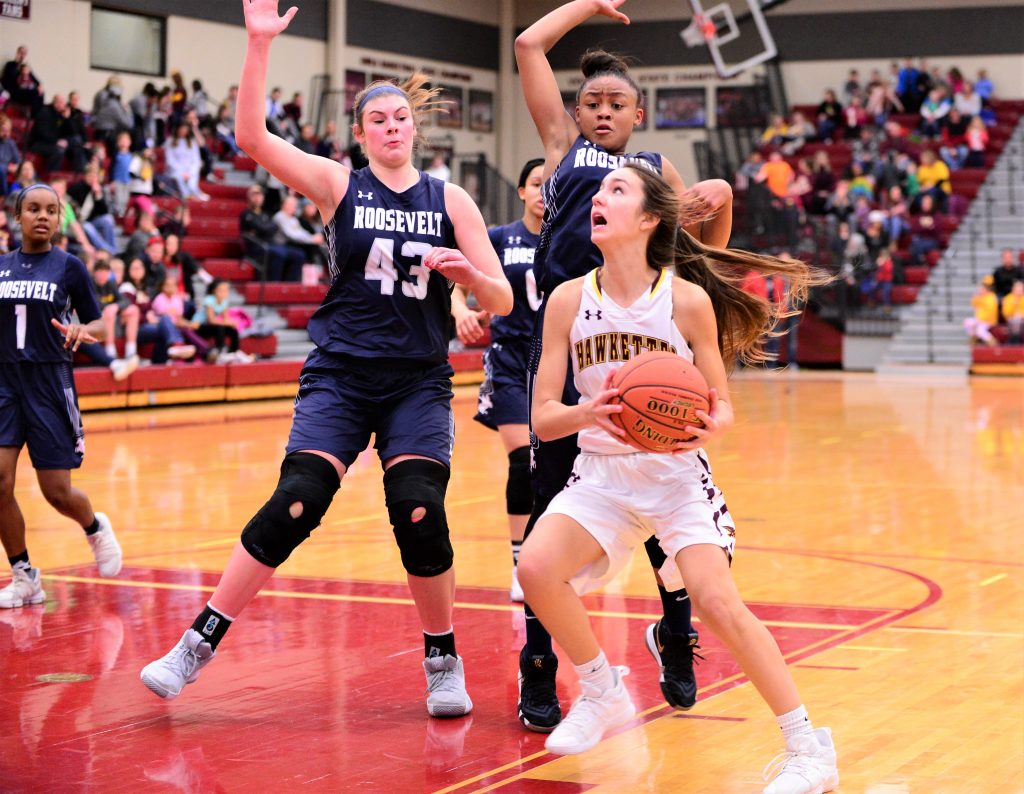 Ankeny girls' basketball coach Dru McAnelly breathed a sigh of relief following Monday's game against visiting Des Moines Roosevelt.
The Hawkettes built a 16-point lead in the first half before holding on down the stretch for a 56-52 victory. It was just their second win in the last nine games since sophomore forward Abby Johnson suffered a deep bone bruise in her foot on Dec. 14.
"Like I told the girls, after two heartbreakers with Urbandale and Ames, this team just needed this (win) right now," McAnelly said. "That's a pretty salty Roosevelt team. They've got some athletes, and they've got a 6-foot-3 girl (Grace Cumming) going to Minnesota. They play hard, and credit to them. But we just needed to find a way to grind a game out and get a 'W' and get some confidence back."
Ankeny scored its final basket on a 3-point play by Ashley Harrington that increased its lead to 44-35 with 5 minutes 20 seconds left. The Hawkettes made 13-of-17 free throws in the fourth quarter, allowing them to hold off Roosevelt's rally.
Sanaa Smith poured in 10 points in the last 4 minutes to ignite the Roughriders. She made three free throws after being fouled on a 3-pointer with 1:34 left, then drilled a 3-pointer with 1:05 to go to cut Ankeny's advantage to 53-52.
Roosevelt had a chance to take the lead after forcing a turnover, but the Roughriders missed a layup and a follow shot. Ankeny's Sara McCullough was then fouled with 15.7 seconds left and made a pair of free throws.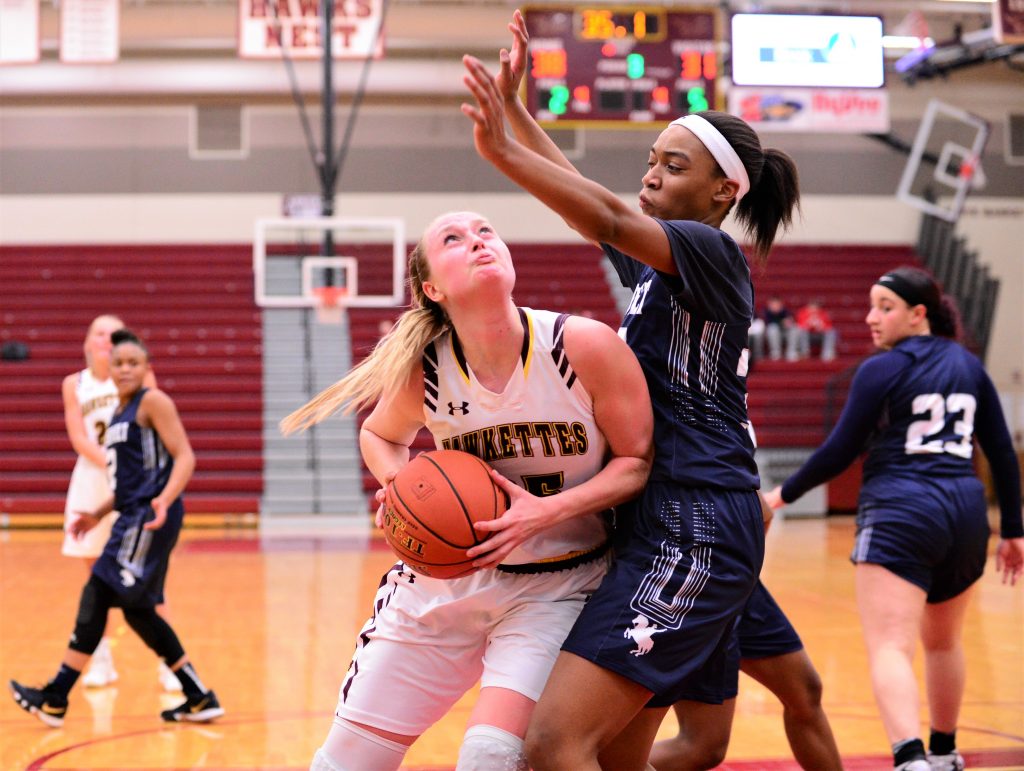 "I got worried," McCullough said. "I thought we got kind of tired when they went on that run, but we persevered and pushed through. We made some free throws and got the win. It was difficult (going to the line) with all the Roosevelt fans yelling, but we just focused and we knew we had to make them to win the game."
After Smith missed a 3-pointer on the ensuing possession that could have tied the game, Ankeny's Holly Trimble was fouled with 5.1 seconds remaining. She made the first of two free throws to seal the victory.
"It could have gone the other way, but we found a way to win," McAnelly said.
McCullough led the Hawkettes with 21 points, going 3-of-7 from behind the arc. She also had eight rebounds, three blocks and two assists.
"We're trying to get as many wins as we can to get a good pairing going into postseason play," McCullough said. "This win definitely helps with that."
Kayla Pitz had 11 points, seven of them in the fourth quarter, as Ankeny improved to 7-10 on the season. Trimble added 10 points, while Jaelynn Kueker had four steals before fouling out.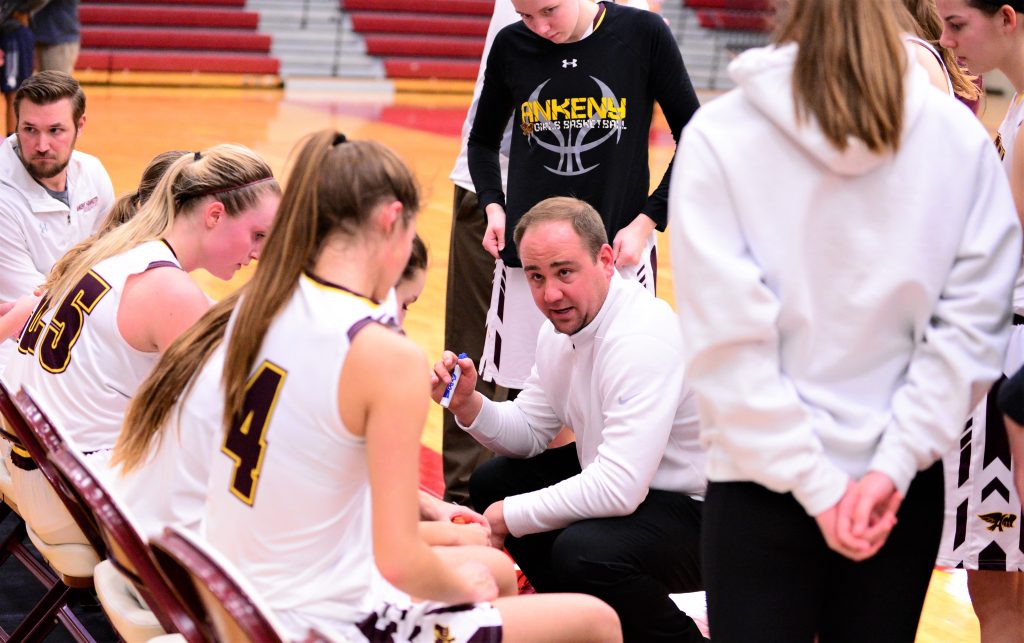 Smith had 23 points, four assists, four steals and four blocks to lead Roosevelt (7-8). Cumming scored 16 points and grabbed nine rebounds.
The Hawkettes were slated to play at Marshalltown on Tuesday, but the game was postponed due to cold weather. It has been rescheduled for Feb. 7.
The Class 5A regional pairings are expected to be announced sometime this week, perhaps as early as Thursday. McAnelly said he knows his team will likely have to knock off at least one highly-ranked team in order to reach the state tournament.
"We've played ourselves into that (situation) for sure," he said. "All we can do is try to get to that substate final and then it's a one-game scenario where anything can happen."
Ankeny is hoping to be back at full strength for the postseason.
"We're going to get Abby back within a week, and if we can get Ellie (Maschoff) going again after a concussion, we can be a totally different looking team in about 10 days," McAnelly said.