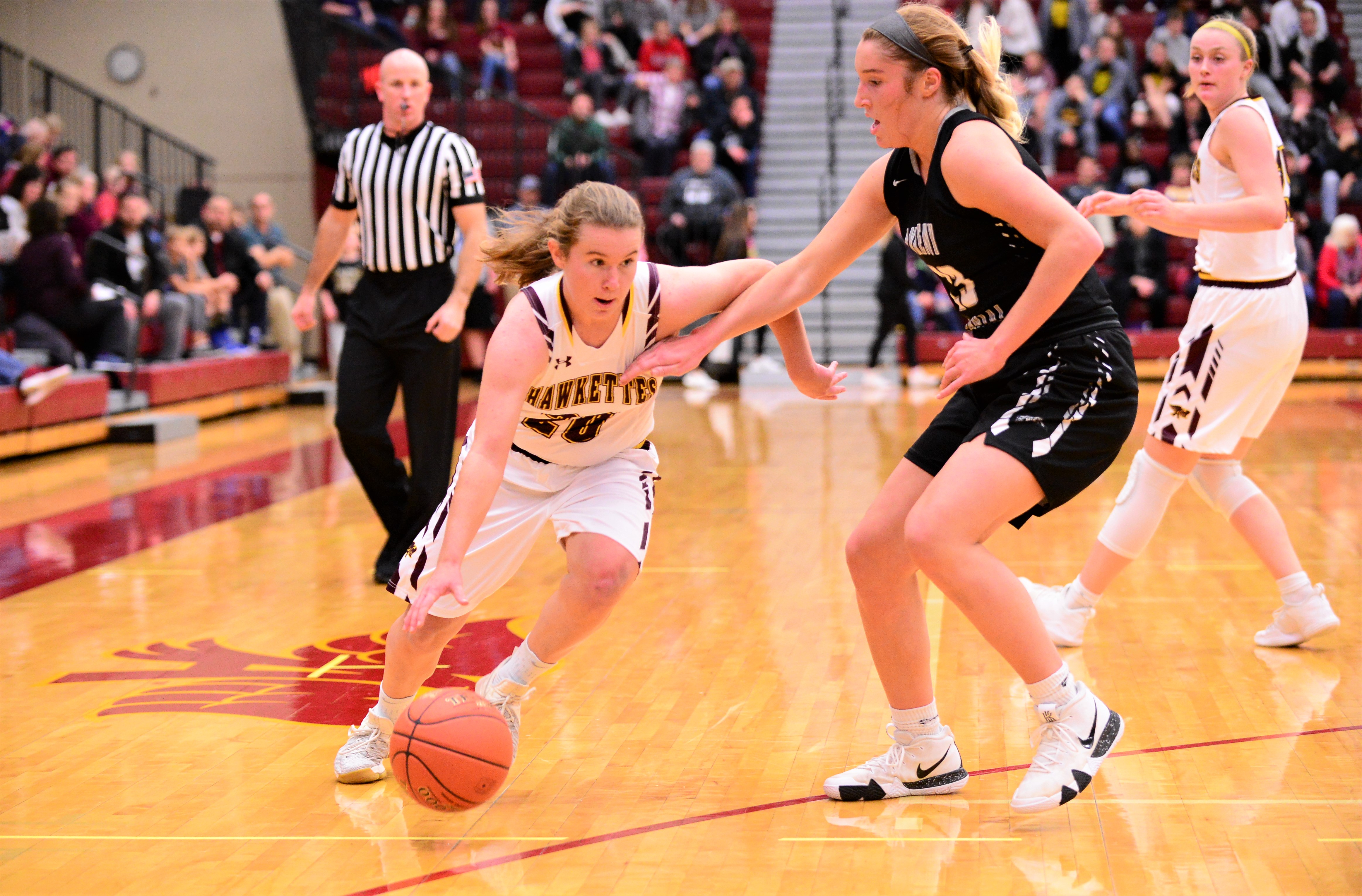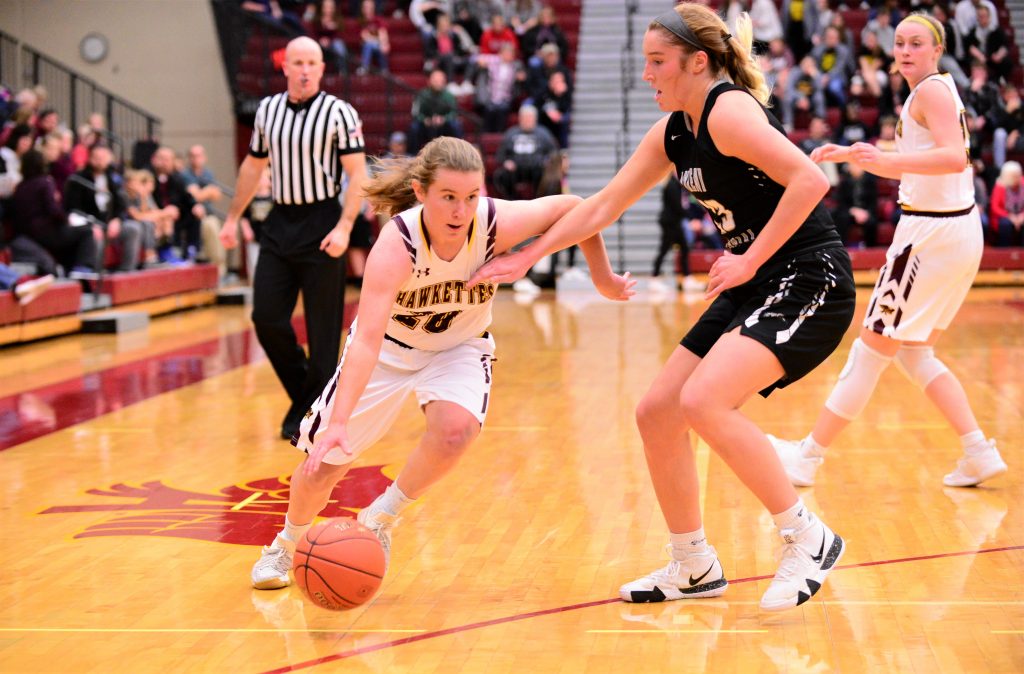 The Class 5A regional basketball pairings have been announced by the Iowa Girls' High School Athletic Union. Ankeny has been placed in Region 2, while Ankeny Centennial has been placed in Region 8.
The Hawkettes (7-10) are seeded second in their bracket. They will host a semifinal game against Des Moines East (9-7) or Des Moines North (2-14) on Feb. 16 at 7 p.m.
If East defeats North for the third time this season, it would set up a rematch of a game on Nov. 20 at Ankeny, where the Hawkettes opened their season with a 45-38 victory over the Scarlets.
"I feel like there are three seasons in basketball–the pre-Christmas season, the after-Christmas season, and the postseason," said Ankeny coach Dru McAnelly. "We're trying to gear up for Season 3."
Second-ranked Southeast Polk (15-1) is the No. 1 seed in Region 2. The Rams will host a semifinal game against Marshalltown (2-13), a team they have already defeated by scores of 59-5 and 71-10.
Southeast Polk would also host the regional final on Feb. 19 at 7 p.m. Ankeny could have a chance to avenge a 71-47 loss to the Rams on Dec. 11 at Southeast Polk.
McAnelly was happy that his team earned a semifinal game at home, despite its losing record.
"It just shows huge respect for our league," he said. "It's just unbelievable the strength of our league and the schedule."
The No. 9 Jaguars (11-5), meanwhile, have not played any of the teams in their bracket. They will host a semifinal game against Sioux City East (9-7) or Sioux City North (0-16) on Feb. 16 at 7 p.m.
Sioux City East posted a 65-29 victory over Sioux City North on Jan. 10. The two teams will meet again on Feb. 7 at North, then will play for the third time in a regional quarterfinal on Feb. 13 at East.
No. 8 Pleasant Valley (16-0), one of only two remaining unbeaten teams in Class 5A, will host the other semifinal against Davenport West (0-16). The Spartans have won all but two of their games by double-digit margins, including a 67-6 victory over Davenport West on Dec. 14.
The site of the Class 5A Region 8 final will be determined at a later date.