Jay Groth has been a high school wrestling coach in the Central Iowa Metropolitan League for the last quarter of a century.
He accomplished something on Thursday that he had never done before.
Groth guided third-ranked Ankeny Centennial to a 40-24 victory over No. 7 Valley in the regular-season finale for both teams at Centennial. It was Groth's first win ever against the Tigers in 25 years as a head coach–19 at Des Moines Roosevelt and six at Centennial.
"It's a testament to Valley," Groth said. "I've been coaching for a long, long time, and I don't think I've ever beaten them in a dual meet. It was nice to get that done."
The win also allowed Centennial to finish the regular season with an unbeaten record. The Jaguars improved to 18-0, while Valley dropped to 9-7.
Both teams will host regional duals on Wednesday. They could potentially meet again in the state duals tournament on Feb. 13 at Wells Fargo Arena.
"Valley is always good, they always have good kids, and (coach) Travis (Owens) does a great job with them," Groth said. "It feels great to finally beat them."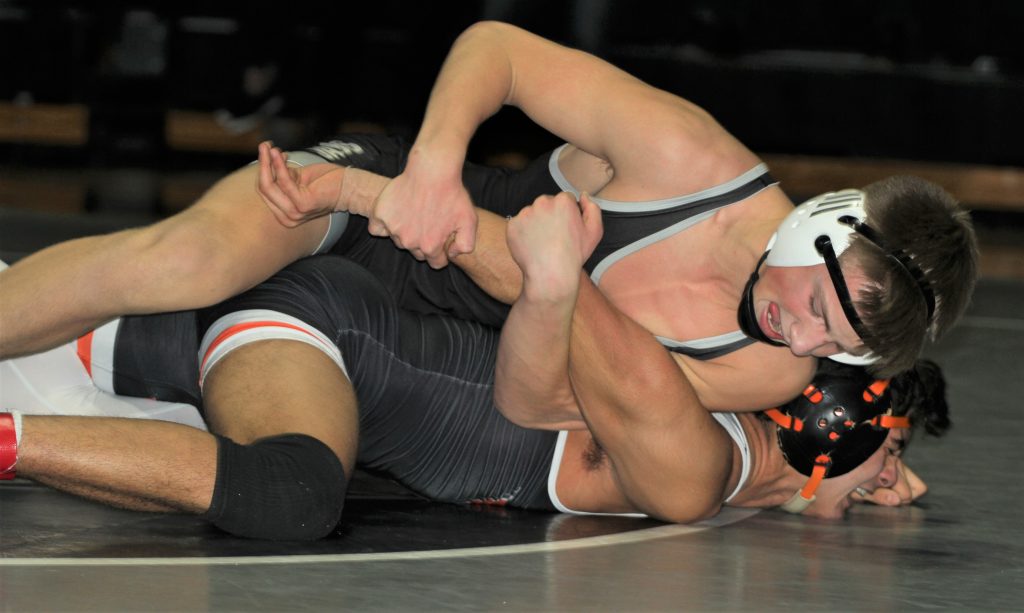 Centennial won nine of the 14 matches and had four falls, including one by Noah Blubaugh at 120 pounds. He pinned Aidan Feldman in 55 seconds for his 100th career victory.
Blubaugh became the third Jaguar to reach the milestone this season, joining Eric Owens and Ben Monroe.
"We've got a tremendous group of kids, and they've put in a lot of time and effort," Groth said. "I've got nothing but great things to say about them."
Junior Logan Neils, who is ranked third at 170, is also closing in on the 100-win mark. He defeated second-ranked Blake Underwood for the second time in a week.
After posting a 5-0 decision over Underwood in a semifinal match at the CIML Invitational on Jan. 25, Neils needed overtime on Thursday to beat the Valley junior again. Underwood tied the match at 3-3 when Neils was penalized a point for stalling with .9 seconds left, but Neils then got the winning takedown about 20 seconds into the overtime period to earn a 5-3 victory.
The Jaguars got pins from Jackson Helmkamp at 106, the top-ranked Monroe at 132 and Lane Pruisner at 220. Pruisner needed just 36 seconds to pin Avry Bonacci.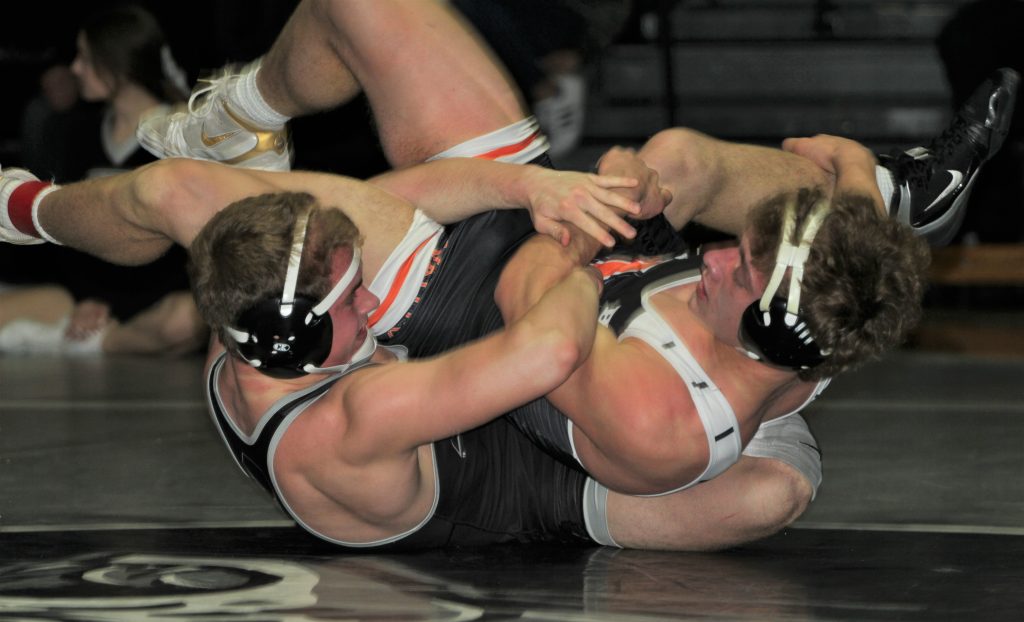 The sixth-ranked Owens won by a major decision at 145. Jackson Bresson at 113, Carter Cahill at 160 and Ethan Frazier at 195 had Centennial's other wins.
Bresson trailed Dylan Fallacaro, 4-2, late in the third period. But he then got a reversal and a three-point near-fall to post a 7-4 victory.
"We always want to win, and we wanted to finish unbeaten–in the regular season anyway," Groth said. "Now we just have to keep things rolling at the regional duals and then hopefully on to the state duals tournament."
Here are the match-by-match results:
Centennial 40, Valley 24
195: Frazier (AC) beat Cobb, 4-3; 220: Pruisner (AC) pinned Bonacci, :36; 285: Lombardi (V) pinned Parlee, :34; 106: Helmkamp (AC) pinned Kristensen, 1:42; 113: Bresson (AC) beat Fallacaro, 7-4; 120: Blubaugh (AC) pinned Feldman, :55; 126: Oldham (V) pinned Talmadge, 3:12; 132: Monroe (AC) pinned Micka, 2:46; 138: Lukehart (V) beat Bennett, 13-7; 145: Owens (AC) beat Schnoebelen, 22-8; 152: Corbin (V) won by forfeit; 160: Cahill (AC) beat Wright, 8-4; 170: Neils (AC) beat Underwood, 5-3 (OT); 182: Stillman (V) beat Doup, 9-2.