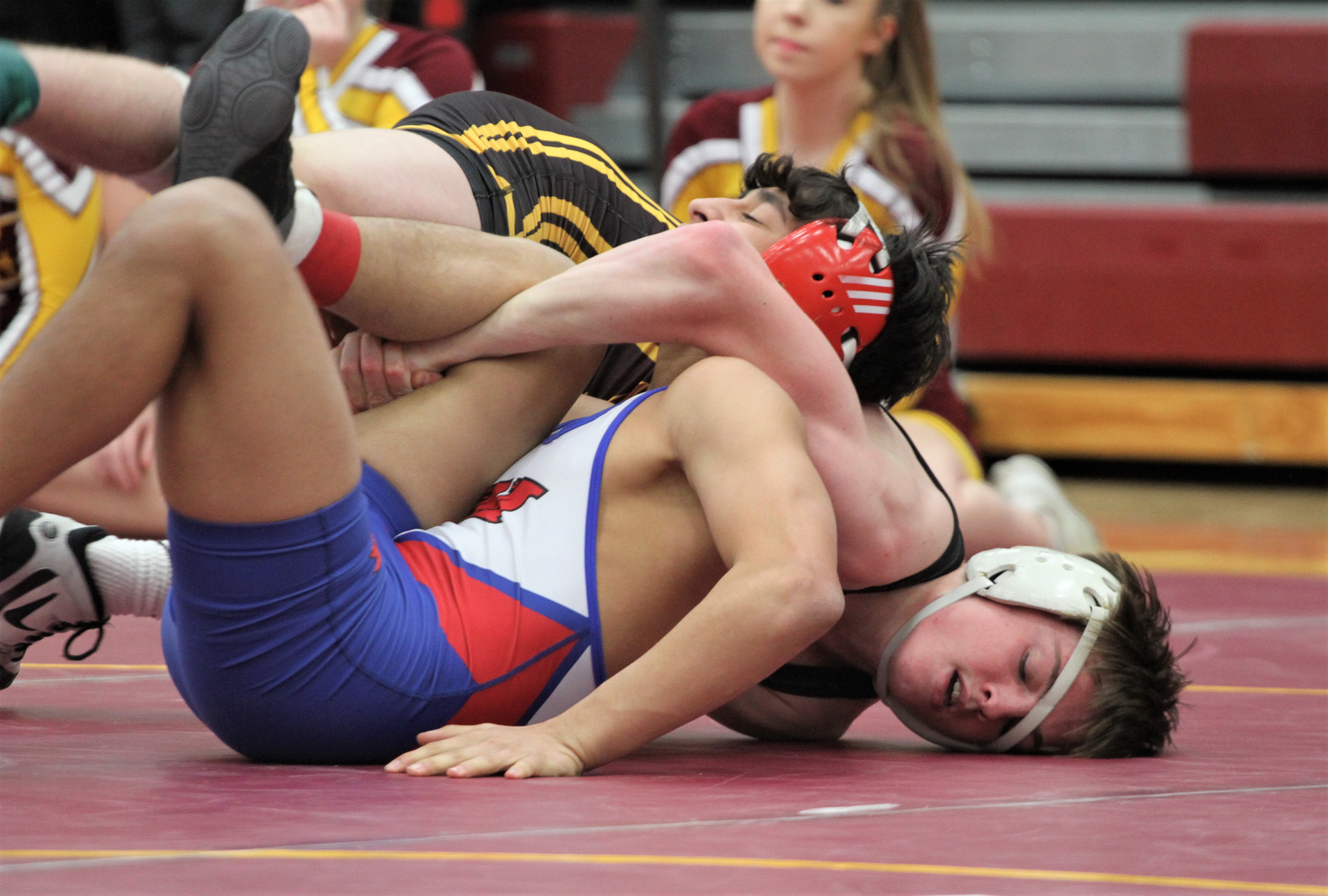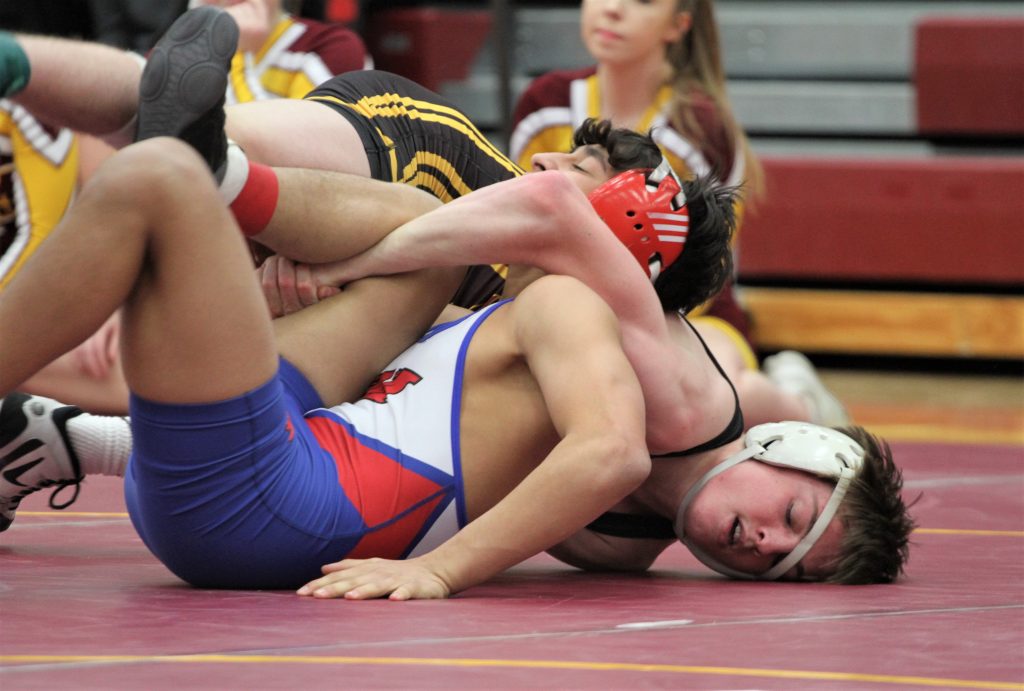 The 16th-ranked Ankeny wrestling team closed out the regular season on Thursday with a pair of victories in a triangular meet at Ankeny.
The Hawks rolled to a 50-18 win over Marshalltown, then posted a 44-25 triumph over Indianola to raise their overall record to 10-6.
"Considering that we didn't practice at all on Wednesday, to come in and wrestle like we did, I was very happy," said Ankeny coach Jack Wignall. "Since we didn't have school (Thursday), we came in and had practice at 2:30 and I thought that really helped us get back on track. I thought we wrestled very well."
Eighth-ranked Cael Cox at 113 pounds, top-ranked Caleb Rathjen at 126, eighth-ranked Sam Kallem at 132 and 10th-ranked Cole Rathjen at 195 each had two falls on the night. Derek Anderson had a pin and a technical fall at 138.
Top-ranked Trever Anderson at 106 and Mark Ames at 120 also had a pair of wins for the Hawks.
"Our kids came out and wrestled hard," Wignall said. "I've been here 12 or 13 years, and I only remember beating Indianola two or three times. And Marshalltown's had a pretty good year, too, so these were two good wins for us."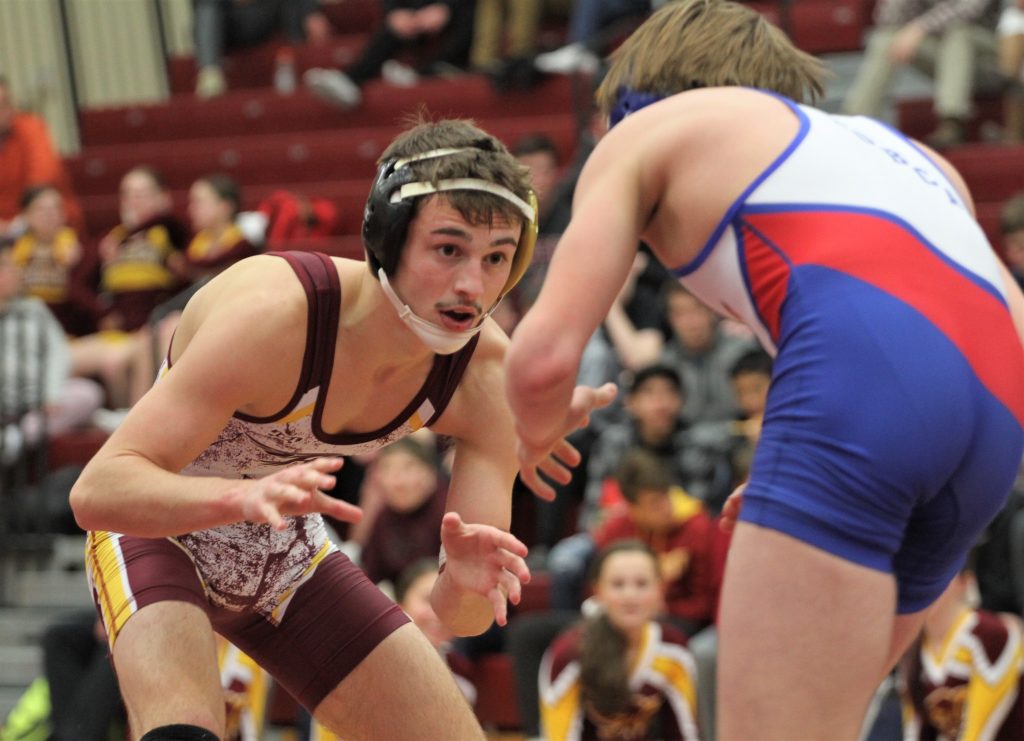 Ankeny heavyweight Romello Gray pinned Indianola's Ben Teasdale in just 28 seconds. Gray forfeited his match against third-ranked Justin Anderson of Marshalltown.
Gray had pinned Anderson at the CIML Invitational on Jan. 25.
"We did that for seeding purposes at the district tournament," Wignall said of the forfeit.
Ankeny will now gear up for a regional dual on Wednesday at Southeast Polk. The Hawks will face Des Moines East in the opening round at 6 p.m., with the winner to meet No. 1 Southeast Polk for the right to advance to the state duals tournament on Feb. 13 at Wells Fargo Arena.
"It's a tough draw," Wignall said. "I wish things were different, but it's the way the system is. It's like I told other people, 'If we want to be ranked higher, we can't lose six dual meets.' We just have to be better (if we want a better draw)."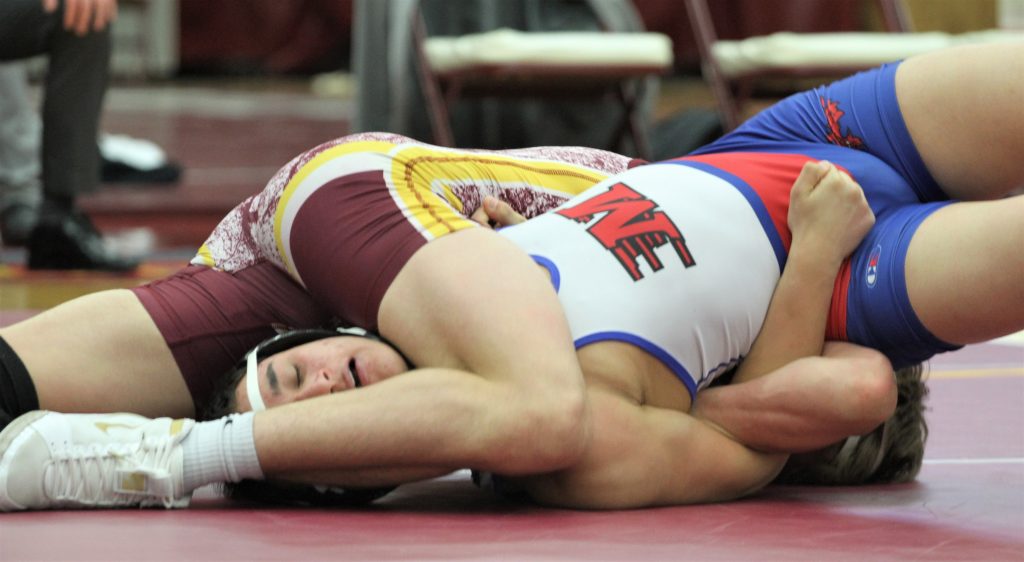 Here are the match-by-match results from Thursday's triangular meet:
Ankeny 50, Marshalltown 18
120: Ames (A) beat Hageman, 7-5; 126: Ca. Rathjen (A) pinned Bitker, 4:38; 132: Kallem (A) pinned Pantoja, :31; 138: D. Anderson (A) won by technical fall over Drummer, 15-0; 145: Zavala-Livengood (M) beat Carl, 4-3; 152: Demeyer (M) won by injury default over Rose; 160: Watson (A) beat Loney, 10-4; 170: Scherle (A) beat G. Williams, 9-4; 182: Pomrenke (A) won by forfeit; 195: Co. Rathjen (A) pinned C. Williams, :59; 220: Gomez (M) beat Bales, 6-4 (OT); 285: J. Anderson (M) won by forfeit; 106: T. Anderson (A) won by forfeit; 113: Cox (A) pinned De La Cruz, 2:43.
Ankeny 44, Indianola 25
126: Ca. Rathjen (A) pinned Kellow, 1:05; 132: Kallem (A) pinned Elbert, 2:13; 138: D. Anderson (A) pinned Lloyd, 2:36; 145: Bonanno (I) beat Carl, 11-3; 152: Cunningham (I) beat Rose, 5-1; 160: VanderWaal (I) pinned Watson, 3:25; 170: Meacham (I) beat Scherle, 4-0; 182: Zimmerman (I) pinned Pomrenke, 2:31; 195: Co. Rathjen (A) pinned Wolff, 3:08; 220: Hogard (I) beat Bales, 8-2; 285: Gray (A) pinned Teasdale, :28; 106: T. Anderson (A) beat Downey, 9-0; 113: Cox (A) pinned Aldridge, 5:04; 120: Ames (A) beat Kaas, 12-2.