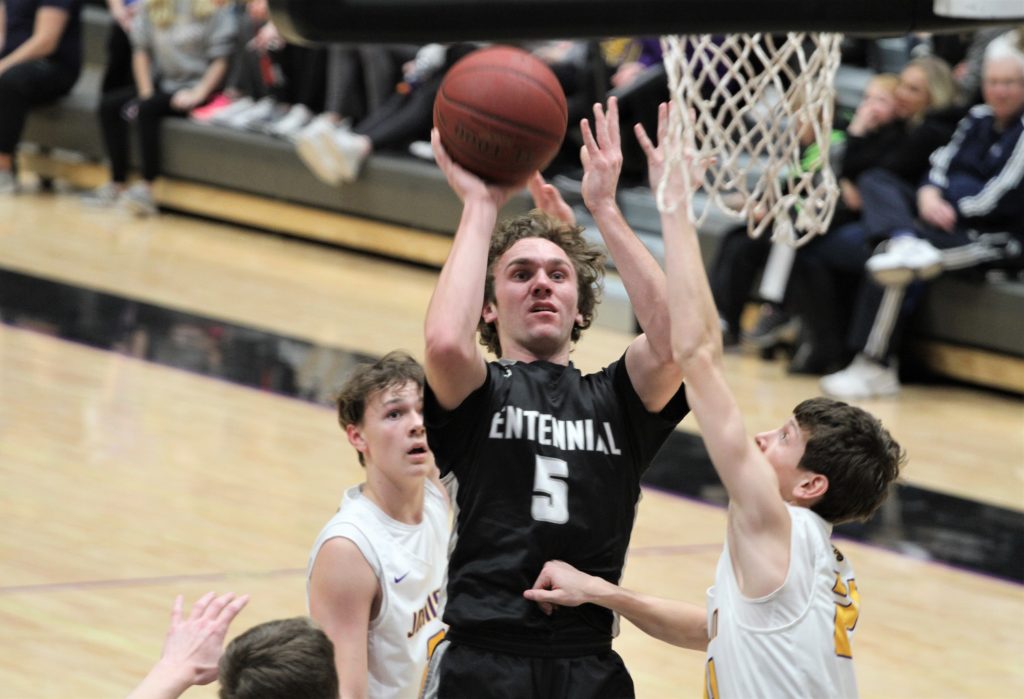 There's still time for the Ankeny Centennial boys' basketball team to turn its season around.
But the Jaguars will need to find some answers for their shooting woes.
Centennial scored just 12 points in the first half and went on to suffer a 53-35 loss at Johnston on Friday, its sixth in a row. The Jaguars dropped to 2-6 in the CIML Central Conference and 4-11 overall.
"The whole second quarter we did not attack the front of their zone (defense)," said Centennial coach Bob Fontana, whose team shot just 33.3 percent from the field and 16.7 percent from 3-point range. "And when they did go man-to-man a little bit, we did a poor job of reversing the ball and attacking the basket."
Centennial took a 10-6 lead late in the first quarter before Johnston closed out the half on a 16-2 run to build a 22-12 advantage. Reid Grant sparked the Dragons, scoring eight consecutive points during the run.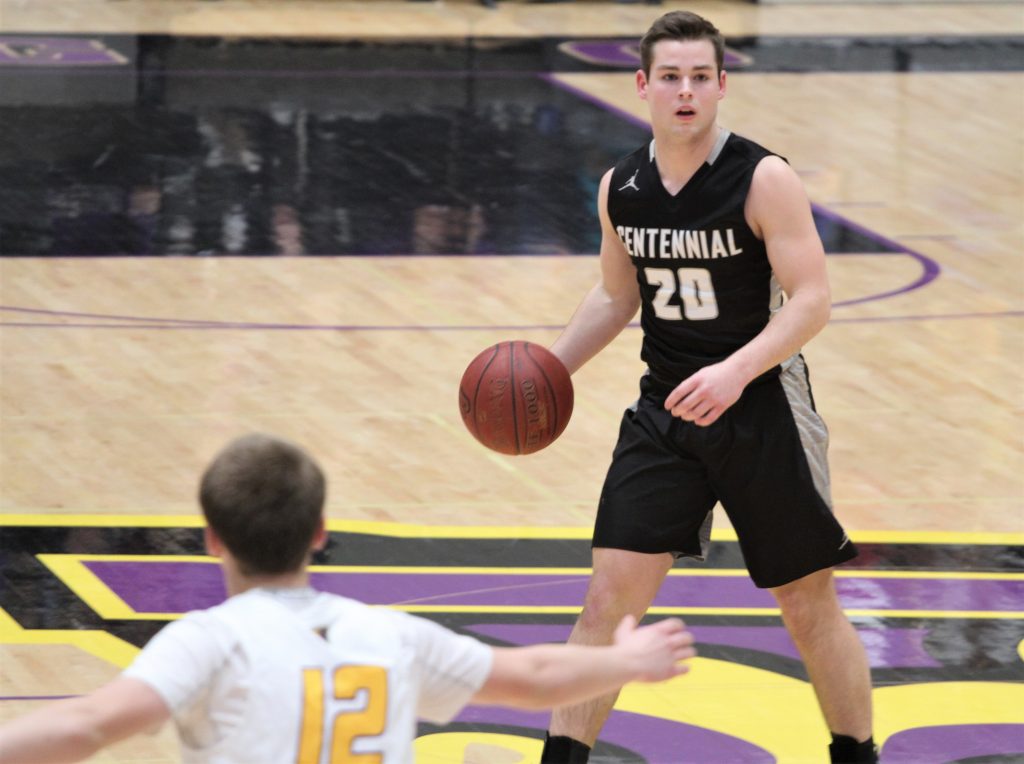 Grant, a sophomore, made a 3-point goal from the left corner to give Johnston the lead for good, 13-10, with 4 minutes 23 seconds left until halftime. He hit another 3-pointer with 2:40 to go to make it 16-12, then connected on 2-of-3 free throws after being fouled on a 3-point attempt with 1:57 remaining.
The Dragons increased their lead to double digits at the break when freshman Trey Lewis made a runner at the buzzer.
"They scored four of their baskets in the second quarter off second chances," Fontana said. "We just got our butts kicked on the boards."
Johnston built a 16-point lead in the second half before Centennial cut its deficit down to eight midway through the fourth quarter. However, the Dragons then pulled away to clinch at least a share of the conference title.
Johnston, which improved to 8-1 in the league and 12-4 overall, avenged a 53-46 loss at Centennial on Jan. 4. The Jaguars used a 30-16 rebounding advantage to pull off the upset last month.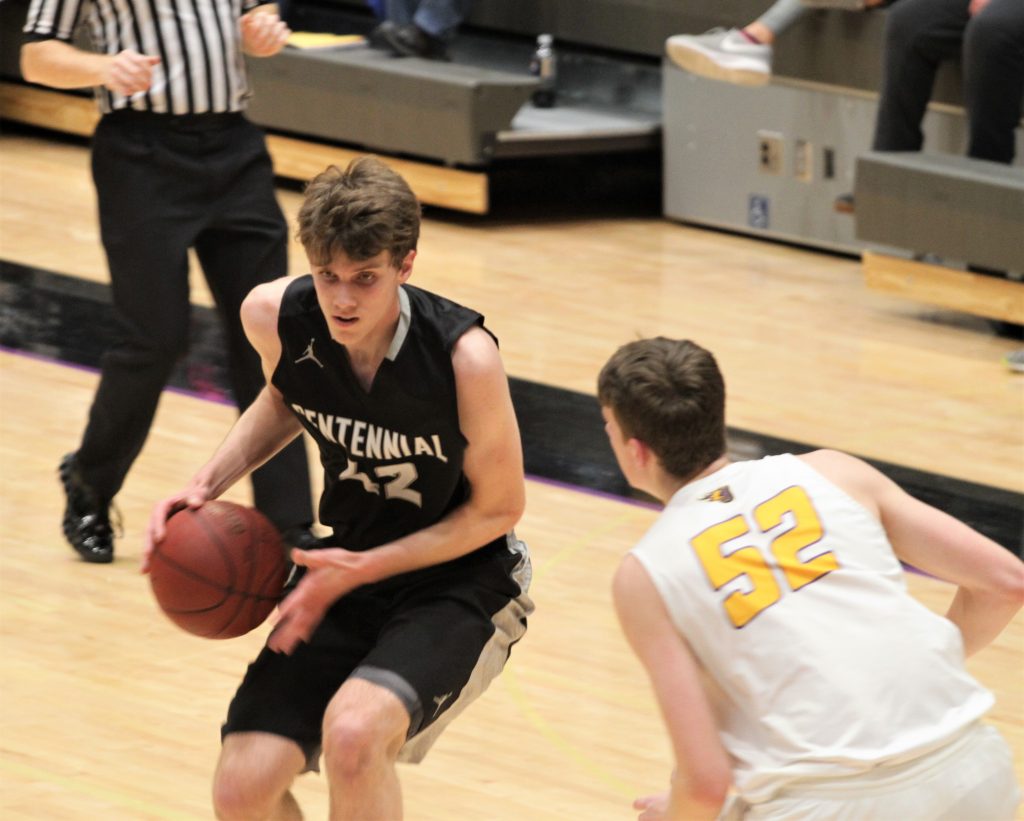 "I knew that was going to be a point of emphasis for them because that was a big reason why we won at our place early in January," Fontana said. "We nearly doubled them up on rebounds, but tonight they outrebounded us, 36-19."
Cody McCullough scored 11 points and grabbed eight rebounds to lead Centennial. Preston Kelling had eight points, while Lathan Brandt and Micah Johnson each added six.
The Jaguars will try to regroup on Saturday when they play a make-up game at Ames. Tip-off is at 6 p.m.
The Little Cyclones (6-2, 11-4) posted a 42-33 victory at Centennial on Dec. 14. They can still tie for the conference title with two more wins, if Johnston loses its final game on Feb. 8 at Ankeny.
"It doesn't get any easier," Fontana said. "Our schedule is ranked No. 1 in the state by BC Moore. We just don't have any easy games."