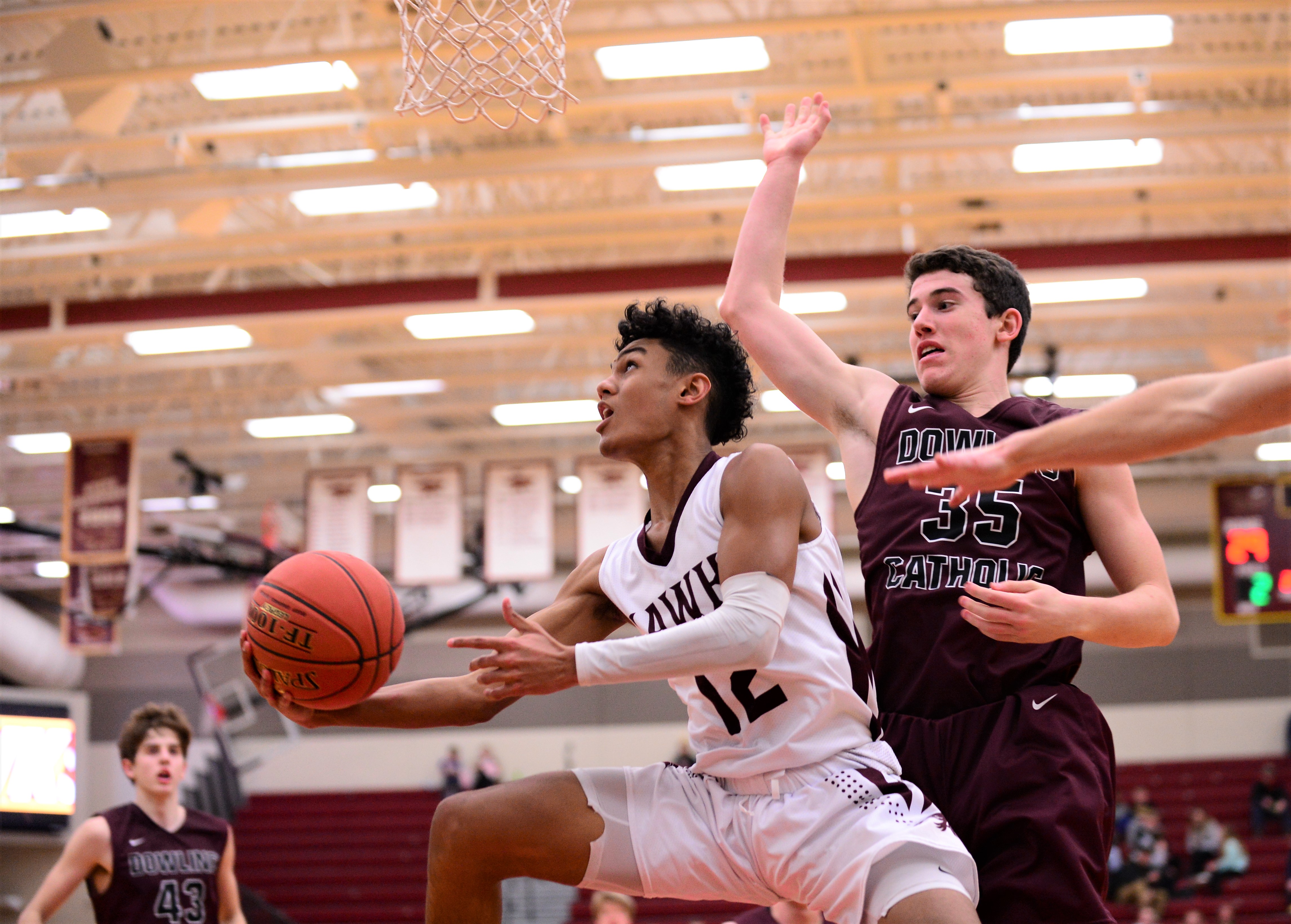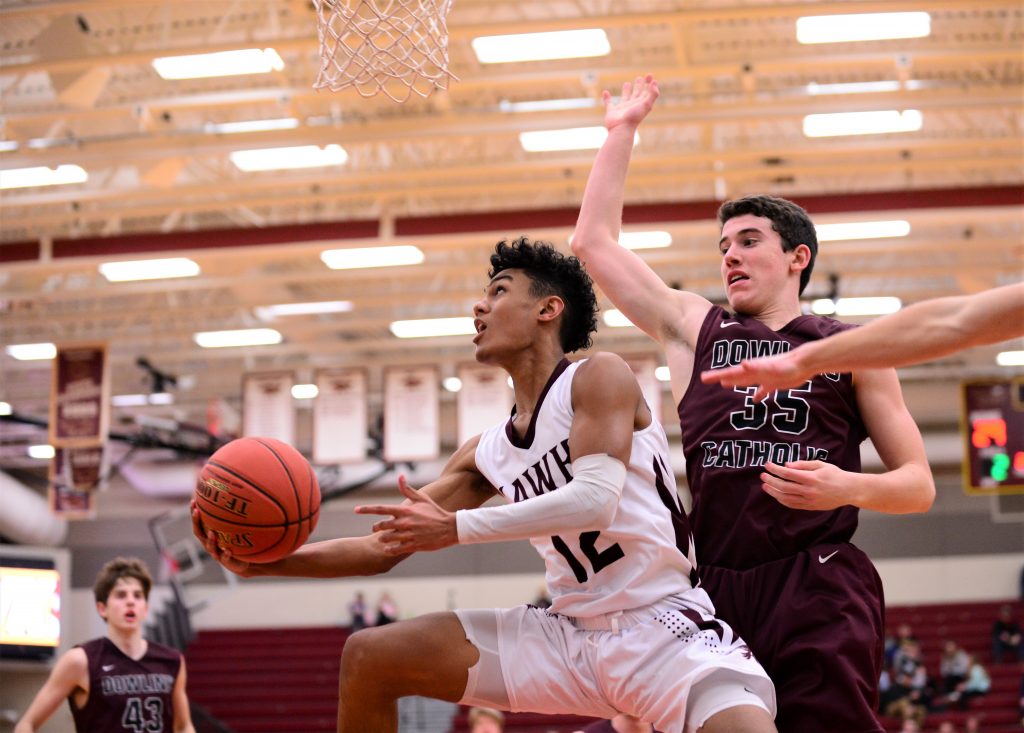 The Ankeny boys' basketball team was hoping to earn a No. 2 seed in Class 4A Substate 7.
Friday's loss to visiting Dowling Catholic could drop the Hawks down to a No. 4 seed instead.
The visiting Maroons swept the season series against Ankeny with a 65-57 victory. They will also finish ahead of the Hawks in the CIML Central Conference, giving coach Mike O'Connor another argument for his team to get the No. 3 seed behind Valley and Indianola when the coaches meet on Wednesday to determine the postseason pairings.
Matt Stilwill scored 22 points as Dowling improved to 6-3 in the league and 8-8 overall. Ankeny's records dropped to 4-5 and 10-6.
"Their strategy works," Ankeny coach Brandt Carlson said of the Maroons. "They do a good job of plugging things. They really confuse our guys in creative ways. They make us think that there are avenues to the lane and that they're open, but they're really not and we get in too deep and we can't find our teammates. Basketball is a strategy game, and my hat's off to their coaches and players. They did a good job."
Ryan Riggs scored nine of his 11 points in the first half as Dowling built a 35-27 lead. The Maroons increased their advantage to 50-34 in the third quarter before Ankeny answered with an 8-0 run, closing the gap to 50-42 on a rebound basket by Braxton Bayless early in the final period.
The Hawks later closed to within 55-49 on another rebound basket by Bayless, but Stilwill then responded with a pair of layups to help Dowling seal the victory.
"We made a run, but I think we got tired at the end," Carlson said. "Dowling is just so tough, and their contrasting style has been really hard on us."
Jaxon Smith led Ankeny with 16 points, 13 of them in the first half. Bayless had 13 points, and Dillon Carlson added 12.
"Nothing was easy for us offensively," coach Carlson said. "It just seemed like we were climbing uphill all night."
The game started with a pair of free throws for the Maroons. Ankeny was called for a technical foul during warmups.
"One of our JV guys decided to dunk it in pregame," Carlson said. "He said that he didn't do it, but it must have been close enough for the refs to call it. It wasn't a big deal, but that's not an ideal way to start the game."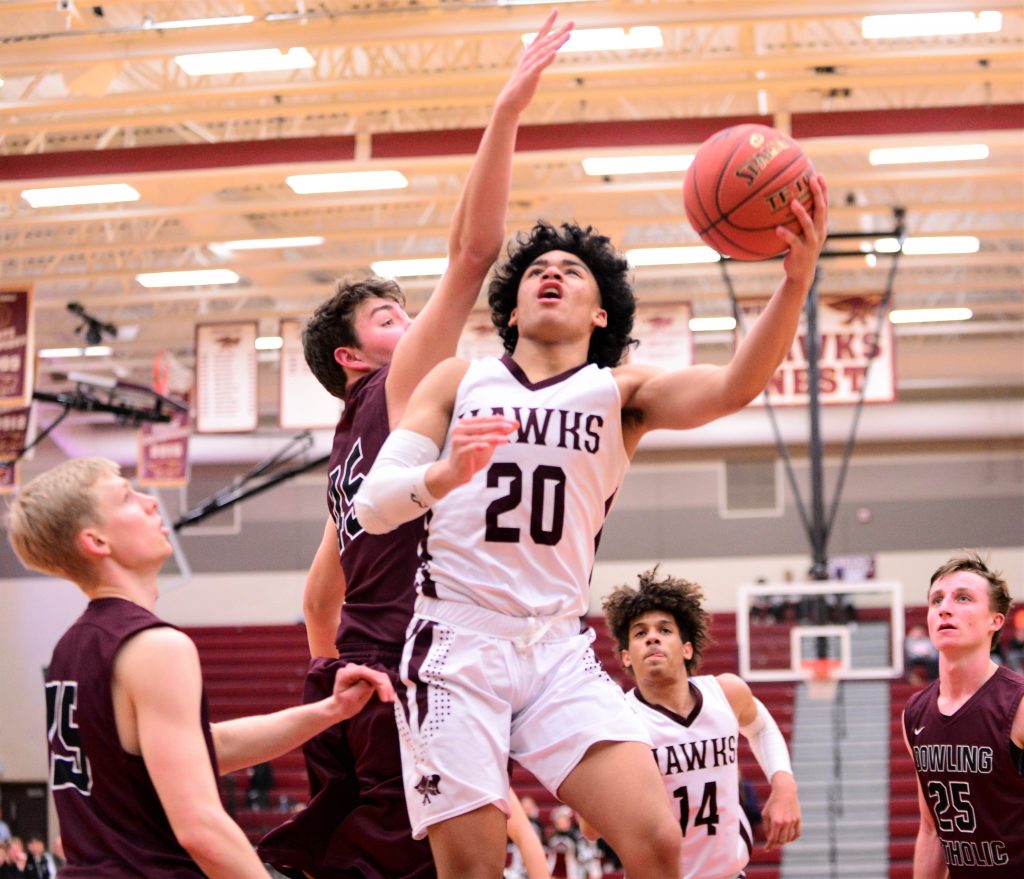 The Hawks also finished the game on a tough note. Nolan Otten fell hard to the floor while committing a foul with 27 seconds left and had to be helped to the locker room.
"He may have bruised his tailbone, but he'll be fine," Carlson said.
Ankeny will host Des Moines Hoover on Tuesday before traveling to Marshalltown on Thursday for a make-up game. The Hawks will then host Central Conference champion Johnston on Friday.
Carlson said his team needs to avoid a repeat of its slow start against the Maroons.
"As a coach I've just got to do a better job of getting my guys ready to play," he said.