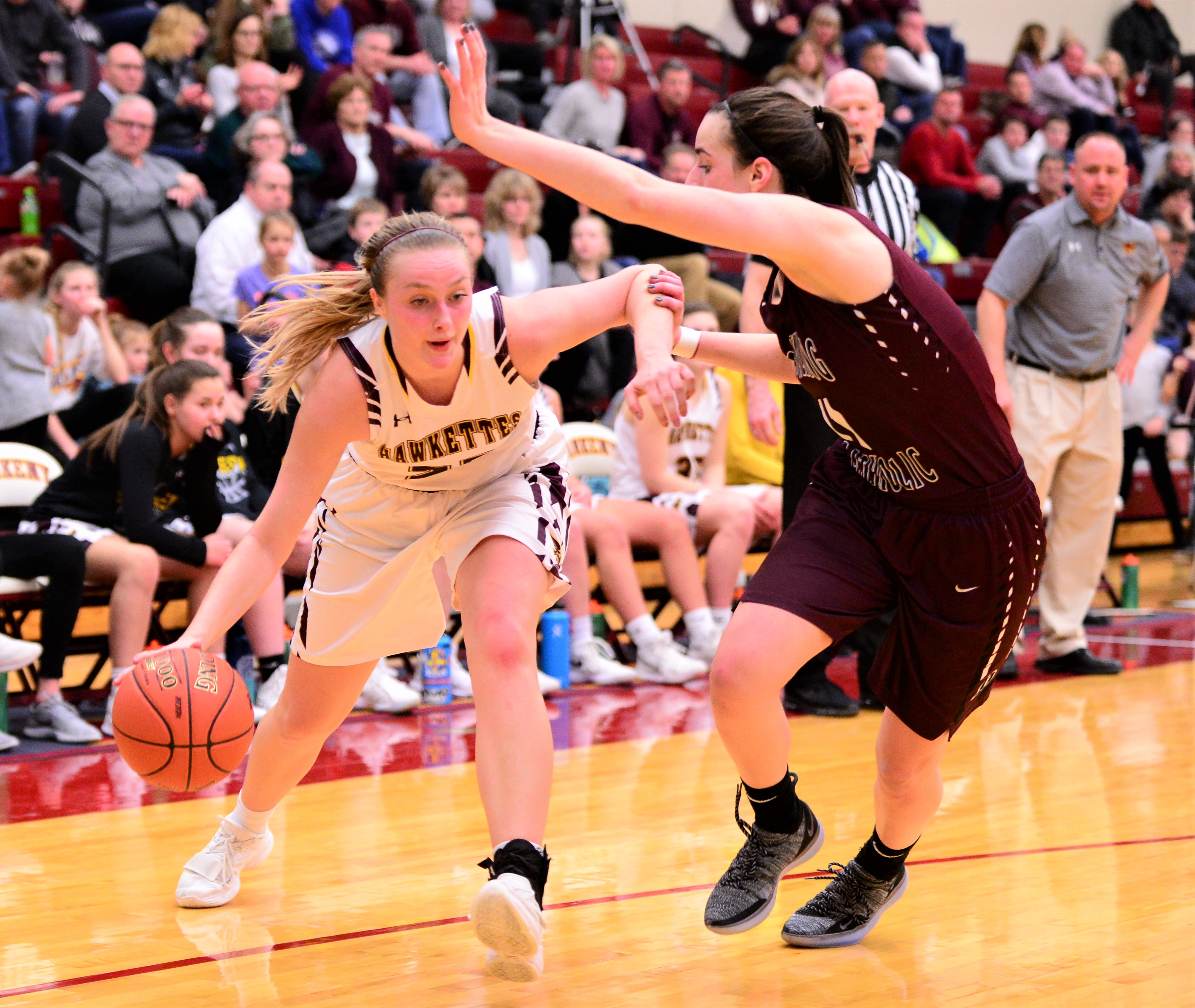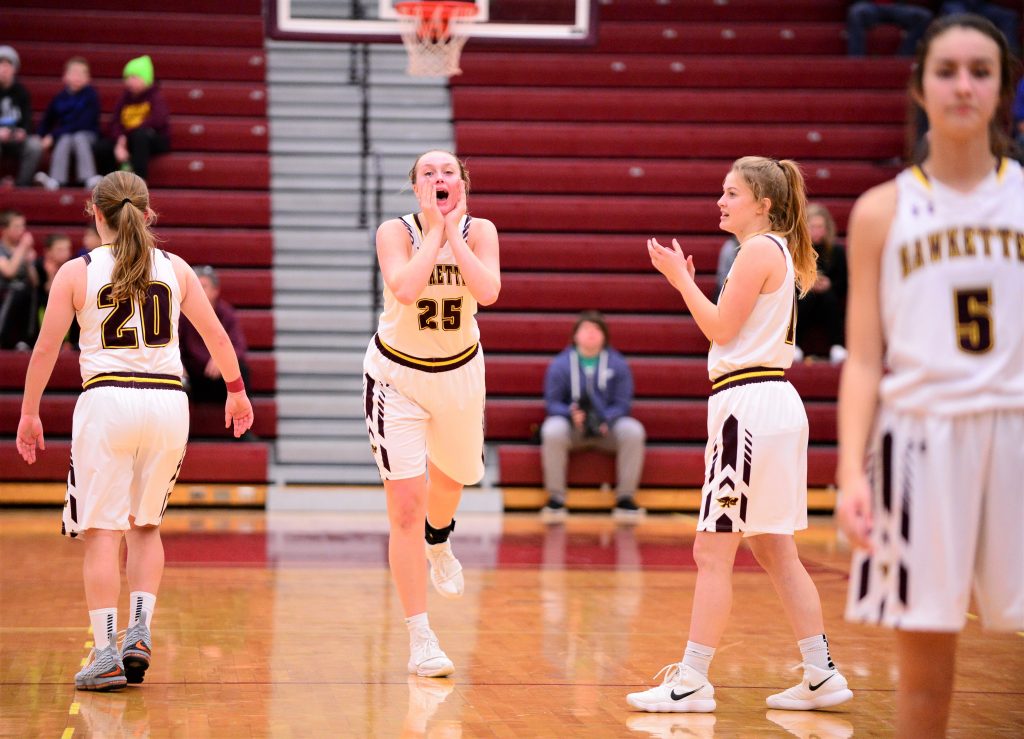 It's been a season full of adversity for the Ankeny girls' basketball team.
Friday's thrilling victory over 11th-ranked Dowling Catholic may have been a turning point for the Hawkettes.
Ankeny rallied from a 15-point deficit on its home court to post a 64-61 win over the Maroons, overcoming a 47-point performance by Dowling's Caitlin Clark.
"There isn't a group of girls that deserved that (victory) more," said Ankeny coach Dru McAnelly. "We've been through some stuff this year with injuries, illness and heartaches with some tough losses, so I'm really proud of them."
Sara McCullough and Kayla Pitz each scored 18 points as Ankeny improved to 2-7 in the CIML Central Conference and 8-10 overall. The Hawkettes avenged a 57-48 loss at Dowling on Jan. 4 and ended an eight-game losing streak to the Maroons, whose records dropped to 4-5 and 10-7.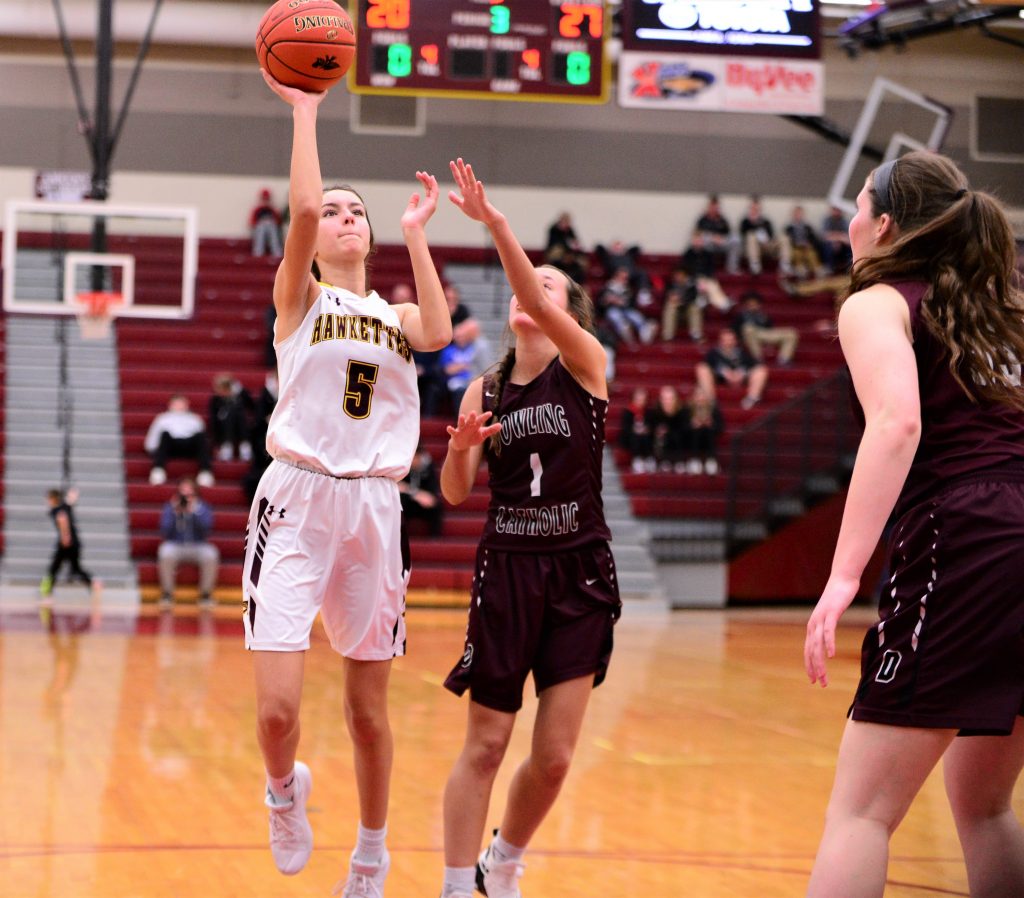 Ankeny's last victory against Dowling came in the 2012-13 season before the split into two high schools.
"This is the best win of my high school career," said McCullough, a senior. "It feels amazing to have won against a really solid team, and it's given us momentum going into next week with three games."
Ashley Harrington had 13 points for the Hawkettes. Abby Johnson added eight in her first game back from a foot injury that she suffered on Dec. 14.
"She's a really good scorer, and it was nice to have another key player with us," Pitz said of Johnson.
Ankeny needed contributions from everyone to offset Clark's incredible game. The junior guard poured in 23 points in each half, but it wasn't enough.
"We talked as a team before the game that Caitlin was going to get her points, but we had to shut down the other girls," McCullough said. "So that was definitely the key to our victory."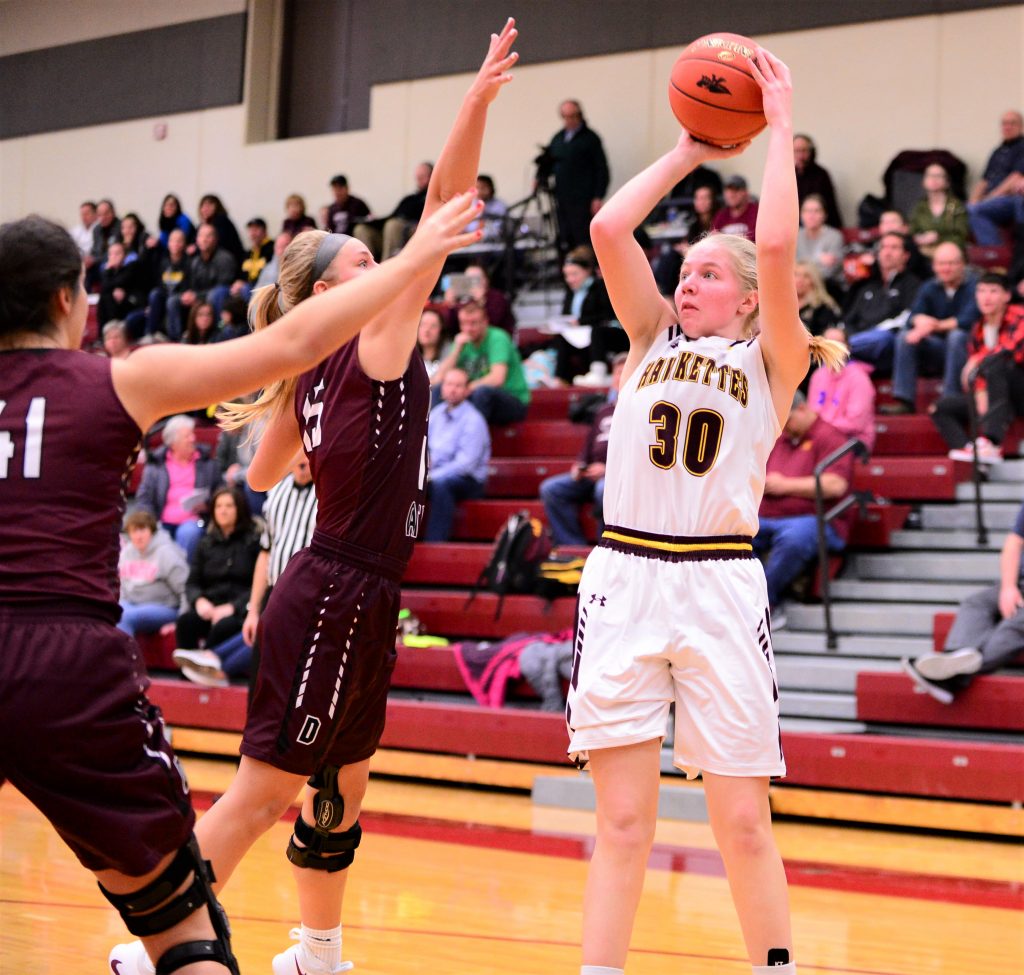 Ankeny jumped out to a 13-0 lead in the first quarter as Harrington made a 3-point goal and McCullough followed with two more. Dowling went scoreless for nearly 6 minutes before Clark drove for a basket to end the drought.
Clark, one of the nation's top prospects in the Class of 2020, was just heating up. She erupted for 21 points in the second quarter as the Maroons used a 21-0 run to take a 27-20 halftime lead.
"We were going to shade (Clark) and (Grace) Gaber, their other good shooter," McAnelly said. "The first quarter it worked well, but then in the second quarter Caitlin went off. So then in the second half we tweaked some things where we would double her to get the ball out of her hands. She still hit some shots, but she had to work really hard."
Dowling took its biggest lead, 41-26, on a basket by Meg Simplot with 4 minutes 15 seconds left in the third quarter. The Hawkettes then tied the game with a 15-0 run that included six points from Johnson.
"Having Abby back tonight was huge. We're finally starting to get healthy," McAnelly said. "She showed a little rust in the first half, but she was so resilient the way she responded in the second half."
Clark hit a 3-pointer to end the third quarter, but Ankeny then opened the final period with an 11-2 run. The Hawkettes took the lead for good, 52-46, on back-to-back treys by McCullough and Holly Trimble.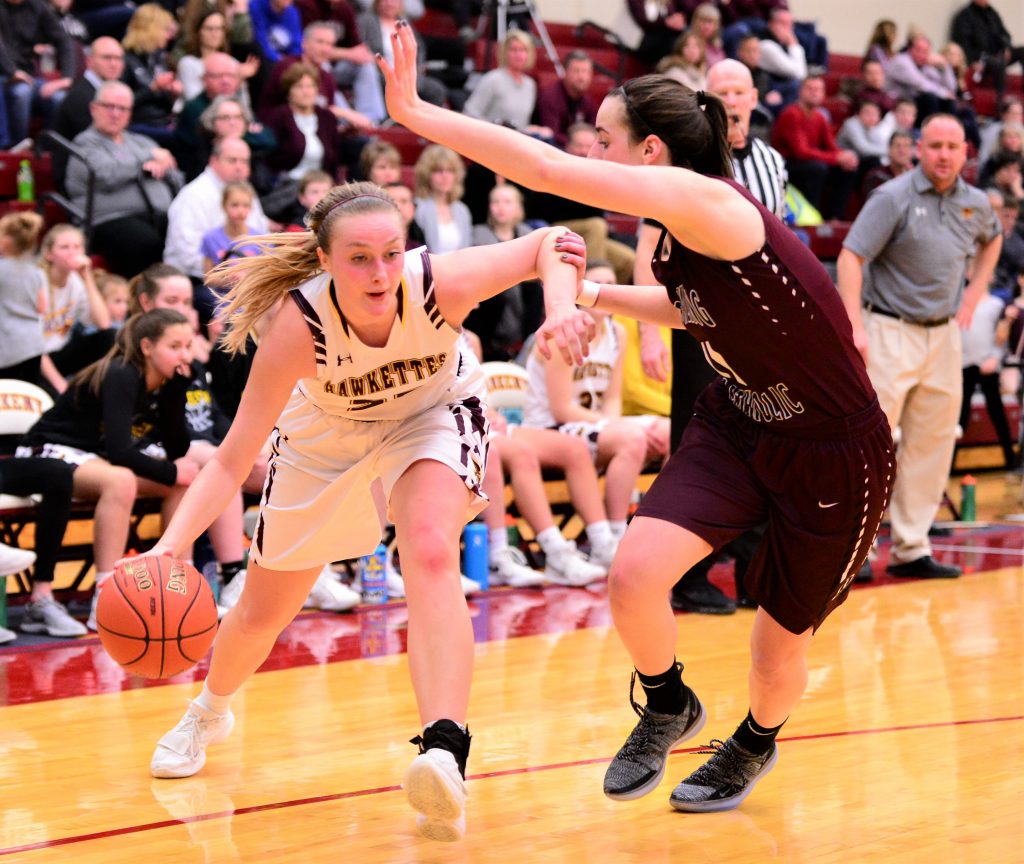 "The biggest thing was that we started getting some rebounds, and we were able to get out in transition and get some easy baskets," McAnelly said.
The Maroons closed the gap to 53-52 on Clark's seventh 3-pointer with 1:44 left, but Ankeny then sealed the win at the charity stripe. The Hawkettes made 11-of-12 free throws in the final 1:26.
"This is a really big win for us," said Pitz, who had 13 of her points in the first half en route to a career-high. "It gives us a lot of confidence going forward."
McAnelly called it the biggest victory of his Ankeny coaching career. He took over the program in 2016.
"It's right up there with Valley last year, but I think (it is the biggest)," he said. "With what this team has been through, the way we've stuck together and persevered, I think it is the biggest win."