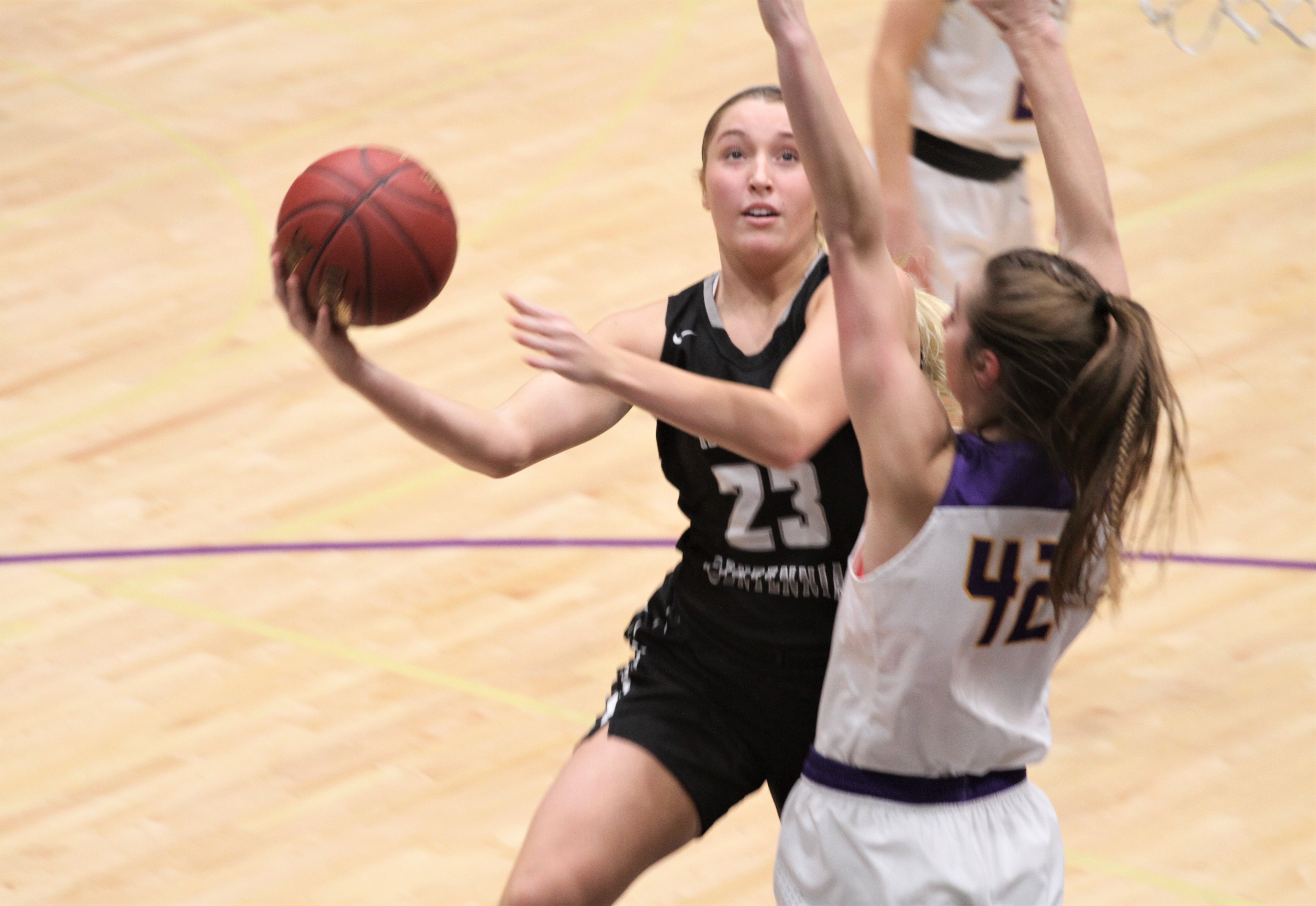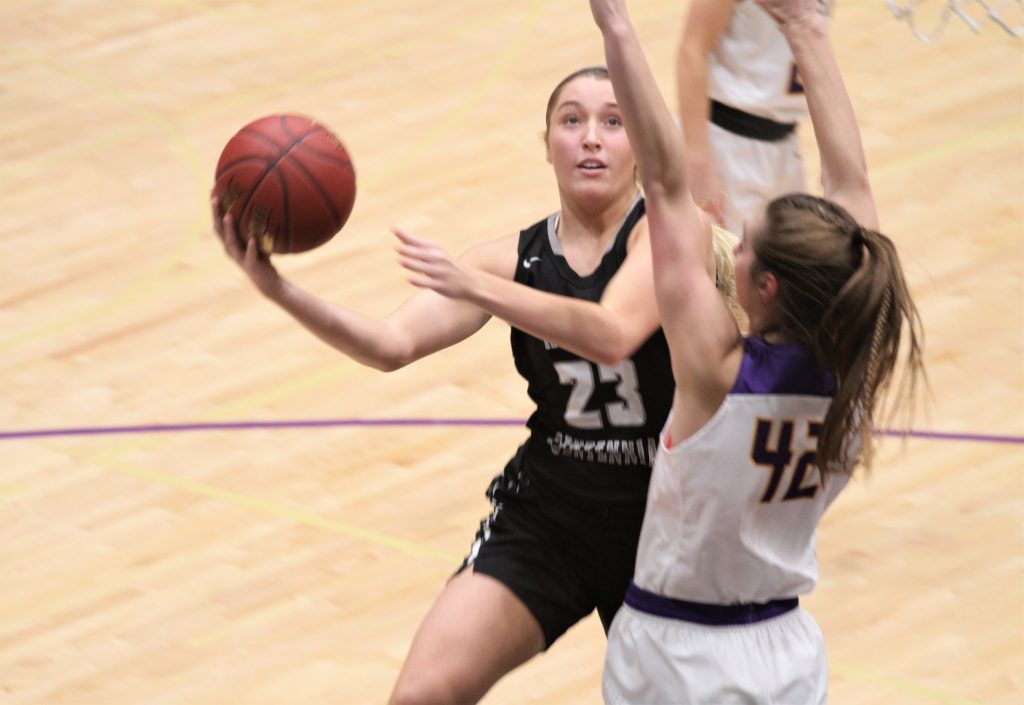 The recent frigid temperatures may have cooled off the Ankeny Centennial girls' basketball team.
It took a late 3-point goal by reserve Jenny Hagg to prevent the Jaguars from setting a dubious record on Friday. Hagg connected from behind the arc with 45 seconds left to produce the final points of the game in Centennial's 46-27 loss at third-ranked Johnston.
Without Hagg's basket, the Jaguars would have scored the fewest points in program history. They were held to 26 points in a loss at Dowling Catholic during the 2014-15 season.
"Their defense was really good and our offense was not good, and that's just a bad combination when you're playing a team like Johnston," said Centennial coach Scott DeJong.
The No. 9 Jaguars made just 11-of-46 shots from the field, including 3-of-11 3-pointers. They also attempted just two free throws.
"Props to their defense," said Centennial forward Kenna Sauer, who finished with six points. "We knew they were going to come out fired up since we beat them at home, and it's their Senior Night and their chance to get back at us. They played really well. We just had a lot of difficulty doing the things that we're usually pretty good at."
Maya McDermott and Kendall Nead each had 15 points as Johnston wrapped up the CIML Central Conference title. The Dragons, who improved to 8-1 in the league and 16-2 overall, avenged a 50-48 loss at Centennial on Jan. 4.
Johnston has reeled off six straight wins since that loss.
"Our conference is very good," said Sauer, whose team dropped to 5-3 in the league and 11-6 overall. "So getting second place is nothing to hang our heads about."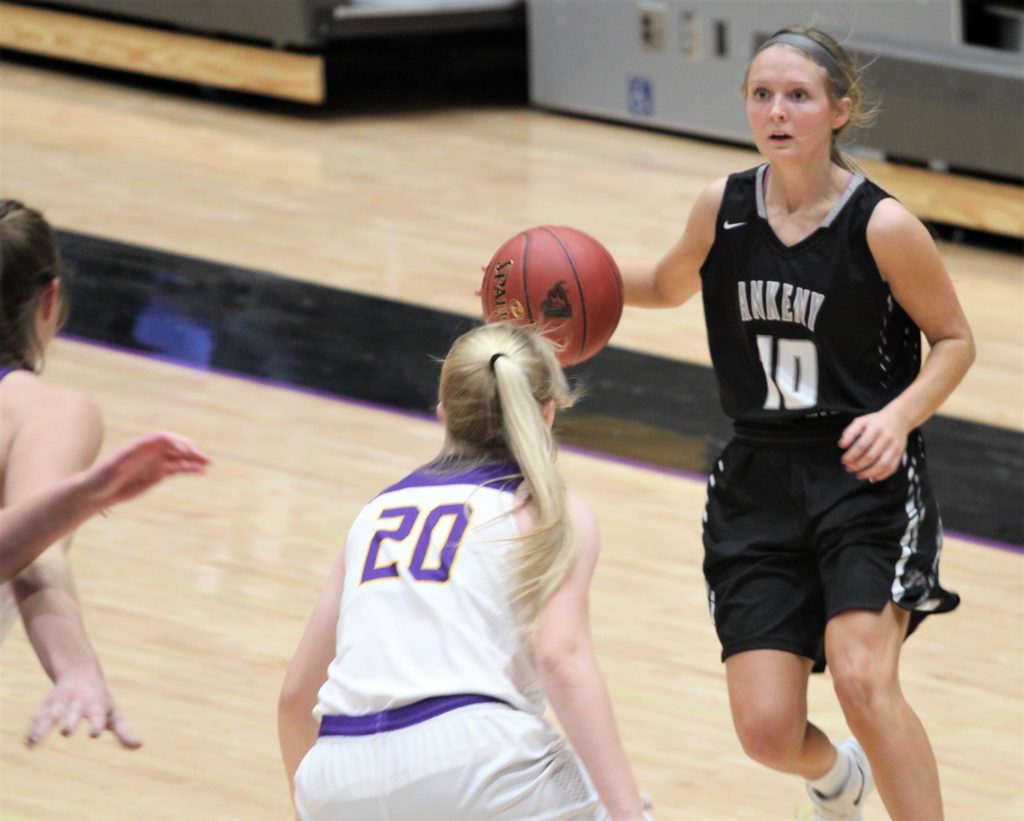 McDermott erupted for 11 points in the first 4 minutes of the game. The Northern Iowa recruit converted a traditional 3-point play, then made another basket before following with back-to-back 3-pointers that gave the Dragons an early 11-4 lead.
"We did get that stopped luckily," DeJong said. "I thought our defense was pretty good except for the early stretch, and maybe that set the tone. They've got a really good team, and we just needed to be better tonight."
Johnston held a 25-13 lead at halftime as Centennial struggled to score in the paint against the Dragons' tall post players. The Jaguars continued to struggle in the third quarter, when Nead poured in nine points as Johnston extended its lead to 38-19.
"We couldn't score inside," DeJong said. "It was physical–like all the games we play–and we just didn't handle it. We really needed to move them a little more, and we didn't do that. Our guards needed to be more aggressive too, I thought. It was just a combination that wasn't real good."
Alexandria Keahna-Harris had six points and three steals for the Jaguars. Rachel Schon had 11 rebounds and two assists, but she combined with Sauer and Keahna-Harris to go 7-for-27 from the field.
Johnston's Maddie Mock finished with nine points, seven rebounds, four assists and two steals. Regan Nesheim had five points, 10 rebounds and three blocks.
Centennial will travel to Ames on Saturday for a make-up game against No. 14 Ames. Tip-off is at 4:30 p.m.
The Jaguars dropped a 41-38 decision to Ames on Dec. 14. The Little Cyclones (4-4, 9-8) can move into a tie for second place with a victory.
"We don't want to go into the (regional) tournament 0-5, but we could," said DeJong, whose team is on a two-game losing skid. "Every team we're playing is a top-15 team."