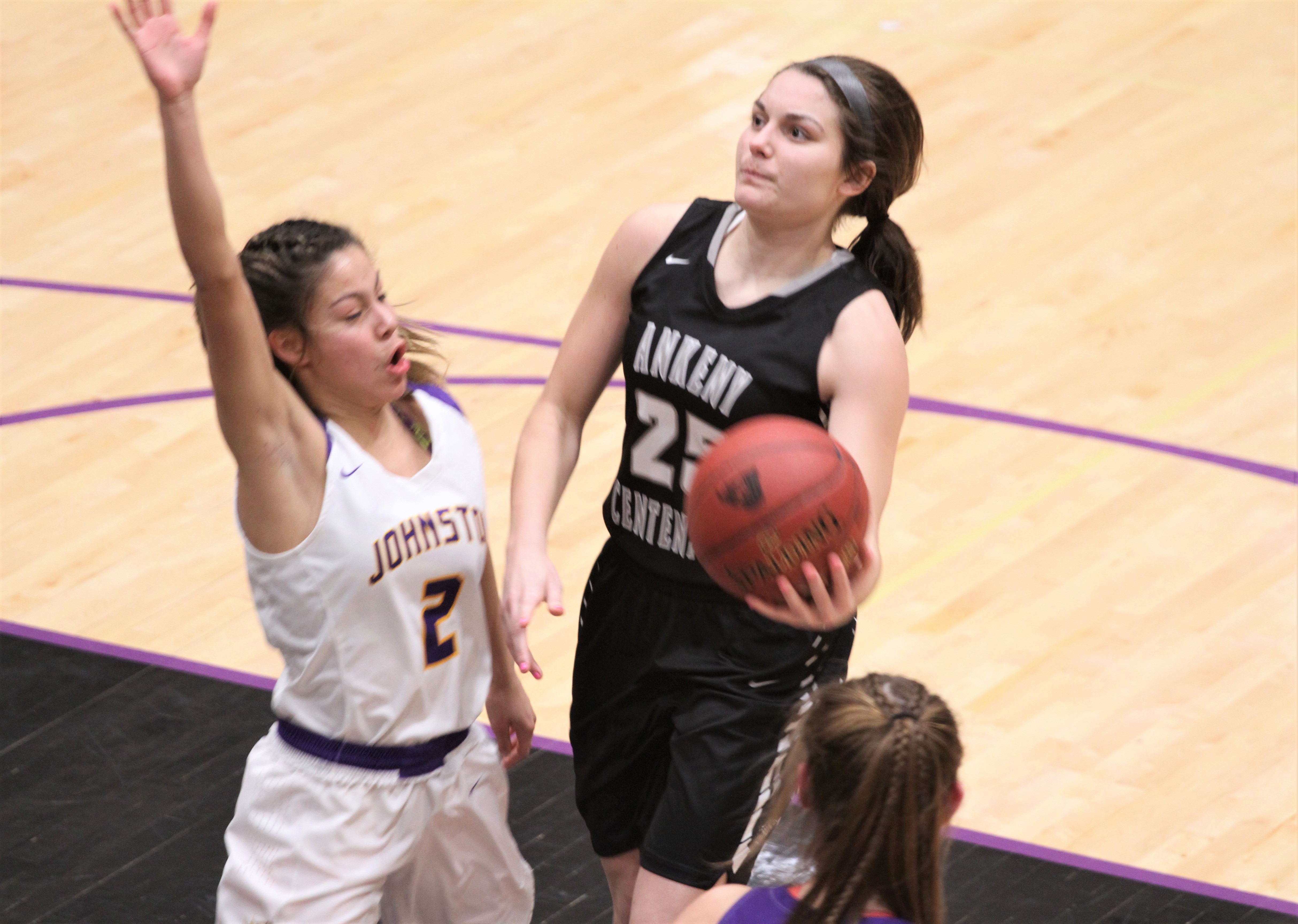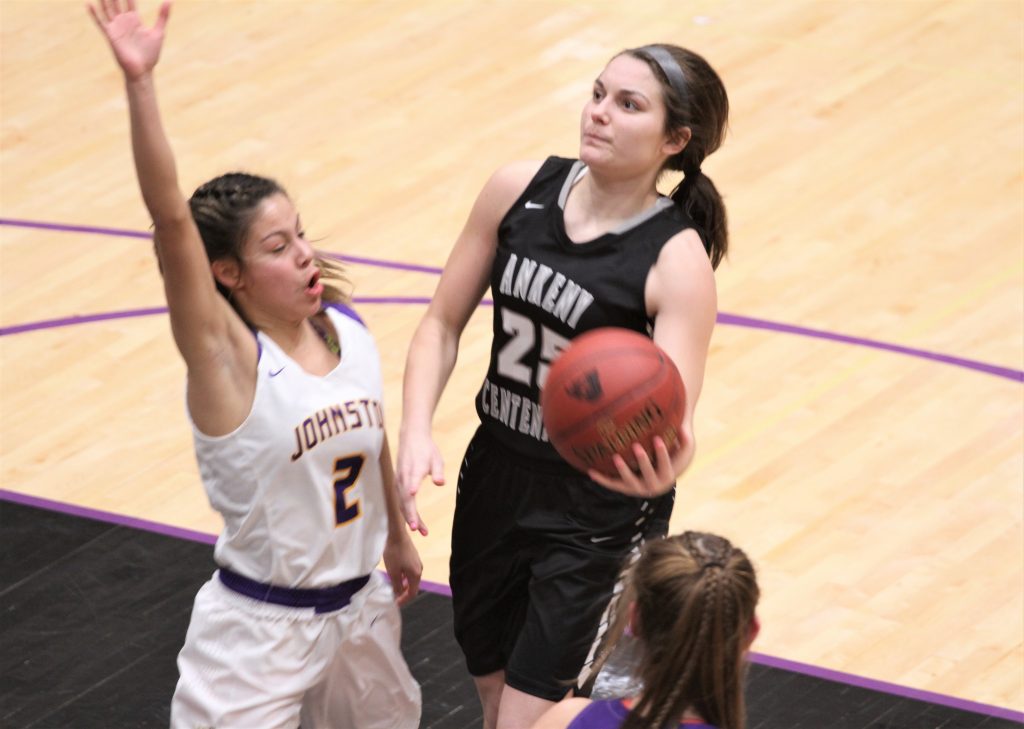 One of the CIML Central Conference basketball trophies is headed to Johnston High School. Another one could be headed there soon.
The third-ranked Johnston girls' team clinched the outright conference championship with a 46-27 victory over No. 9 Ankeny Centennial on Friday at Johnston. The Dragons avenged their only league loss with a strong defensive effort, holding Centennial to 23.9 percent shooting (11-of-46).
The Johnston boys' squad, meanwhile, secured at least a share of the conference title with a 53-35 win over Centennial, avenging an earlier loss to the Jaguars. Ames stayed alive in the league race with a victory over Urbandale, but will need some help to earn a share of the crown.
The Little Cyclones will have to beat Ankeny Centennial on Saturday and Dowling Catholic on Feb. 8 to finish 8-2 in the conference. They would also need Johnston to lose its finale at Ankeny to tie for the title.
Here are the current standings:
Boys
Johnston 8-1, 12-4
Ames 6-2, 11-4
Dowling Catholic 6-3, 8-8
Ankeny 4-5, 10-6
Ankeny Centennial 2-6, 4-11
Urbandale 0-9, 3-13
Friday's games
Ames 53, Urbandale 35
Dowling Catholic 65, Ankeny 57
Johnston 53, Ankeny Centennial 35
Saturday's game
Ankeny Centennial at Ames
Feb. 8 games
Dowling Catholic at Ames
Johnston at Ankeny
Urbandale at Ankeny Centennial
Girls
Johnston 8-1, 16-2
Ankeny Centennial 5-3, 11-6
Ames 4-4, 9-8
Dowling Catholic 4-5, 10-7
Urbandale 3-6, 10-8
Ankeny 2-7, 8-10
Friday's games
Ames 65, Urbandale 52
Ankeny 64, Dowling Catholic 61
Johnston 46, Ankeny Centennial 27
Saturday's game
Ankeny Centennial at Ames
Feb. 8 games
Dowling Catholic at Ames
Johnston at Ankeny
Urbandale at Ankeny Centennial