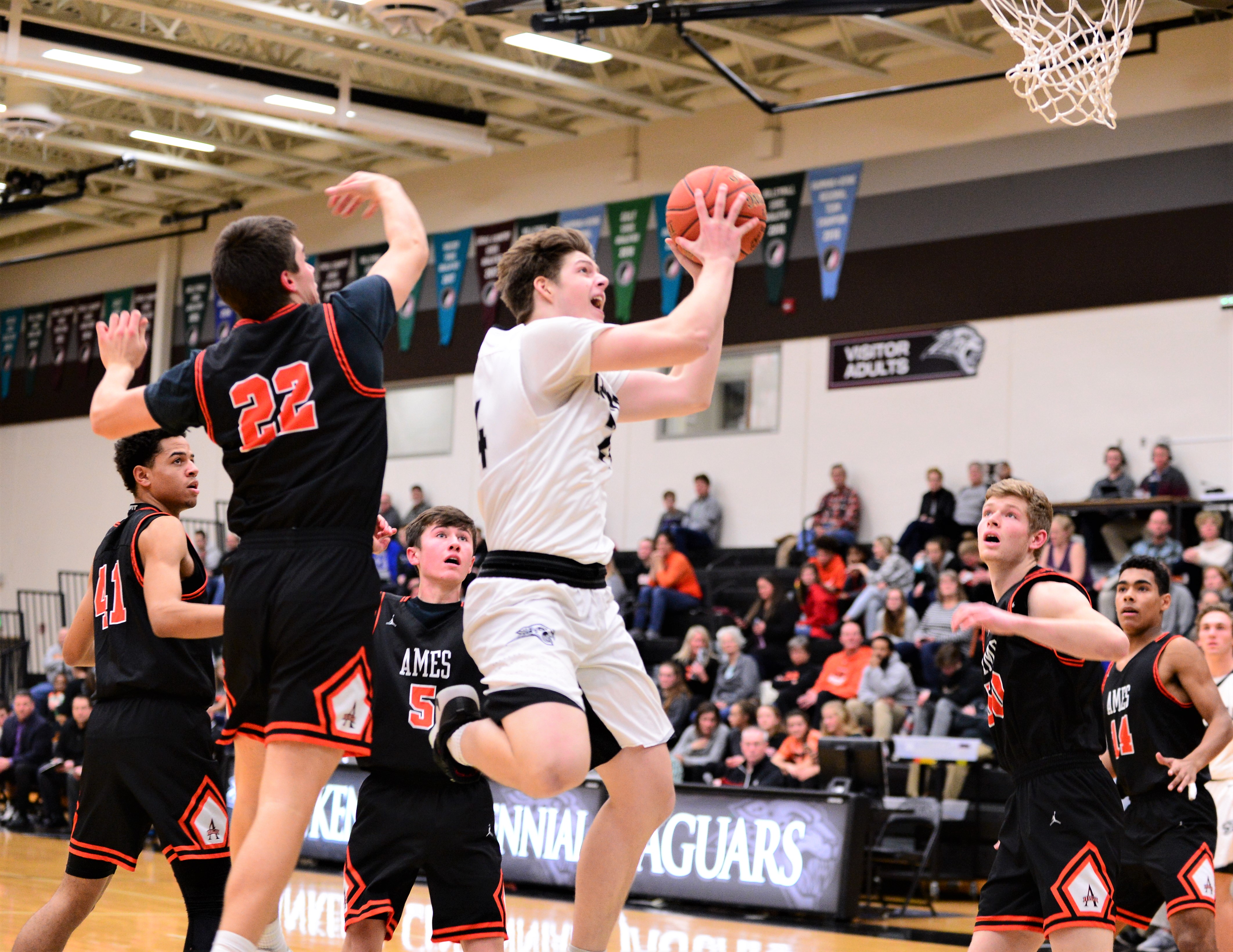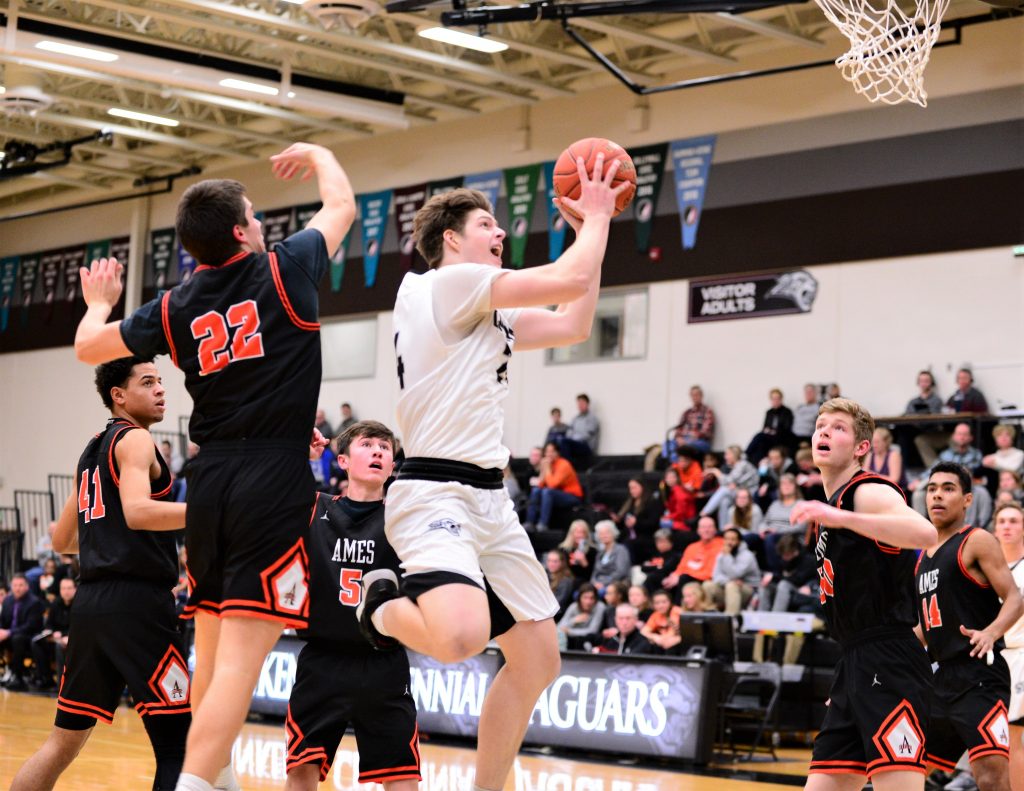 The shooting woes continued on Saturday for the Ankeny Centennial boys' basketball team.
The Jaguars shot just 38.6 percent from the field (17-of-44) and dropped a 62-42 decision at Ames for their seventh consecutive loss. Their records fell to 2-7 in the CIML Central Conference and 4-12 overall.
During its losing streak, Centennial has made just 40.6 percent of its shots (129-of-318) and 22.8 percent of its 3-point attempts (23-of-101).
"We just didn't finish and make shots," said Centennial coach Bob Fontana. "Even when we got good looks, we just couldn't knock down shots. We just need to keep searching for the right combinations, and hopefully we'll start making some shots."
The win allowed Ames to keep its conference title hopes alive. The Little Cyclones improved to 7-2 in the league and 12-4 overall with their fourth straight victory.
Ames can earn a share of the crown with a win over Dowling Catholic on Friday, if Johnston loses its finale at Ankeny.
Japannah Kellogg had 24 points, 10 rebounds and two blocks in the Little Cyclones' victory. He went 10-for-12 at the free-throw line.
Freshman guard Tamin Lipsey also had a huge game, finishing with 22 points and six assists. He went 8-for-10 from the field, including 4-for-4 from behind the arc.
Lathan Brandt led the Jaguars with 11 points. Nobody else had more than four.
Cody McCullough grabbed nine rebounds, helping Centennial to a 27-25 advantage on the boards. He also had three blocks.
"We outrebounded them, and we only had 10 turnovers," Fontana said. "But five of those turnovers came late in the first quarter and early in the second quarter, and they were killers. It was a half-court game for most of the half, but then they spurted in the second quarter and went up 26-16 at the half."
Preston Kelling had four assists for the Jaguars. Brady Petersen contributed three steals.
McCullough didn't play in the fourth quarter after taking a hard fall earlier in the game.
"I think it affected him a little bit mobility-wise," Fontana said. "He landed on his tailbone, and hopefully he'll be all right."
Centennial will host a non-conference game against Mason City on Tuesday. The Jaguars will then host Urbandale in their Central Conference finale on Friday.
"I will not give up. I will fight to the bitter end, and I hope that none of our guys are giving up on us as a team," Fontana said. "We have some very winnable games ahead of us, and we can't trip over anything that is in our rear-view mirror. We can learn from it, but we can't dwell on it. We need to move forward and approach next week like we're 0-0 and take it one day at a time."