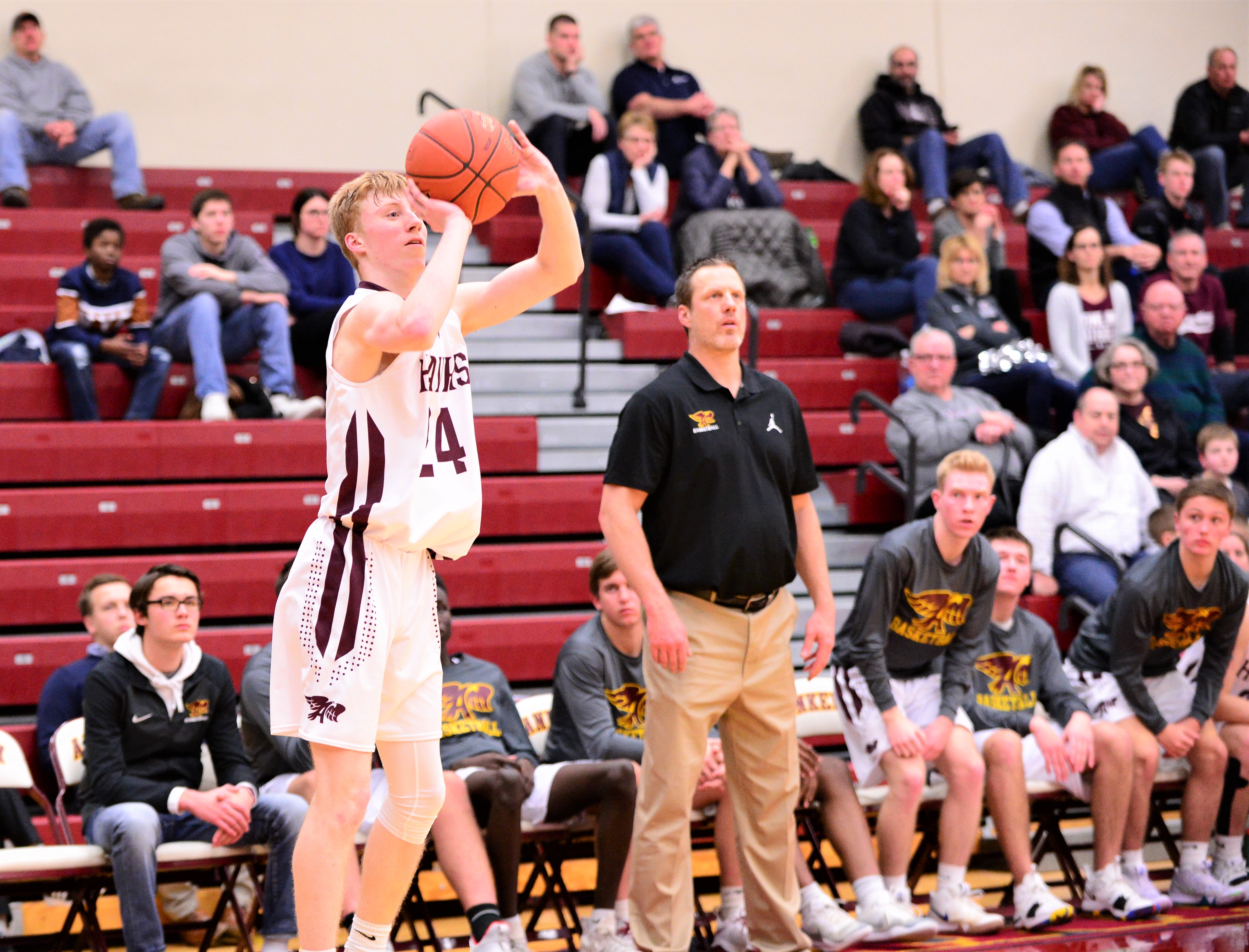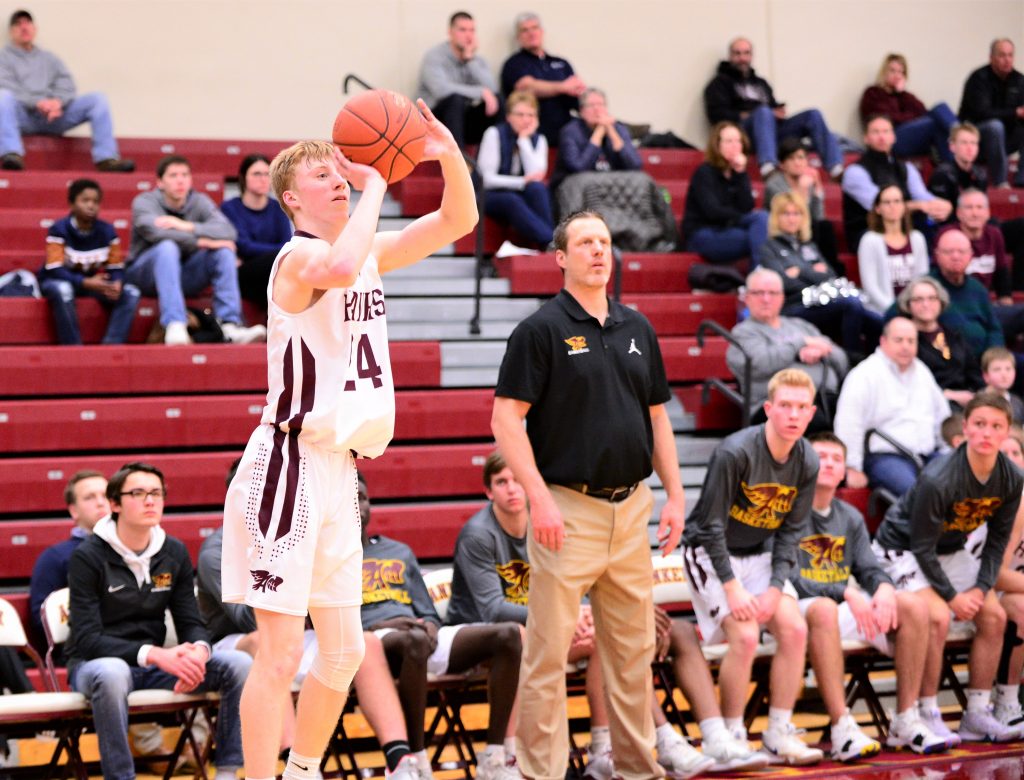 Senior guard Dillon Carlson has helped the Ankeny boys' basketball team to a 10-6 record, including a 4-5 mark in the CIML Central Conference. He scored 12 points in the Hawks' 65-57 loss to visiting Dowling Catholic on Friday.
Carlson is averaging 12.9 points per game. He leads the Hawks with 29 3-point goals, shooting 33.7 percent from behind the arc.
Here is some inside info on Carlson:
What did you think of your team's performance against Dowling?
I don't think we performed very well overall. We had some problems offensively, but that's nothing we can't fix.
You had five 3-pointers and scored a season-high 23 points in a loss at Dowling on Jan. 4. Did the Maroons defend you any differently in the rematch?
They guarded me a lot harder and made it tough to get into the paint.
How important do you think Friday's game was for seeding purposes in the substate tournament?
I feel like the game was very important, and we didn't come through.
What did you think of your team's substate assignment? Do you like your team's chances to qualify for the state tournament?
I like our substate matchup. I feel like we have a great chance to make a run.
Your team has already played all of the potential opponents in your substate except for Indianola. Do you know much about the Indians and their leading scorer, UNI recruit Evan Gauger?
I think Indianola is a great team with some good players, and I know Evan is pretty tough. It would be a good game if we played them.
Your team will likely have to beat Valley at some point in order to advance to state. What would be the key to beating the Tigers and avenging your 76-67 loss on Jan. 15?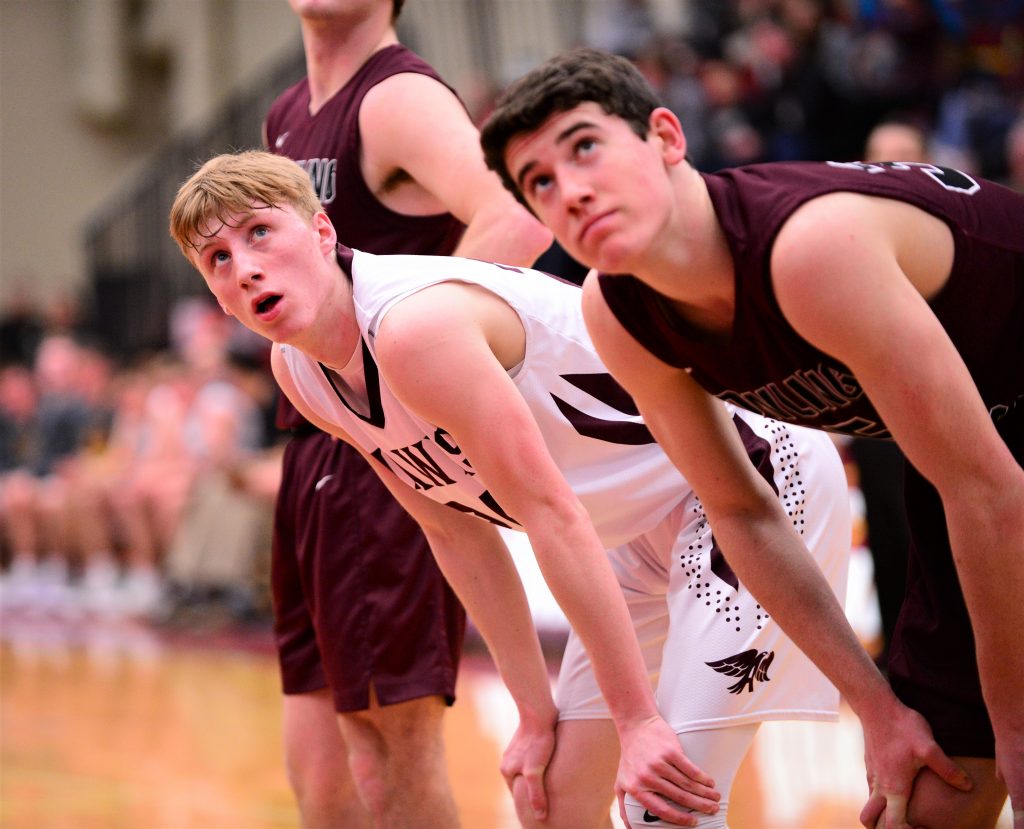 The key to beating the Tigers for us is rebounding and running the floor hard. We also need to shoot the ball at a high percentage.
You sprained your ankle during a win over Urbandale on Jan. 17, then sat out eight days later when your team lost to Ames. How did the injury occur, and did you know it was pretty bad right away?
I sprained my ankle on a shot–I landed on someone's foot coming down. I knew it was a bad one, but not quite as bad as it was.
You returned to action on Jan. 28, scoring nine points in Ankeny's 88-63 victory over Des Moines Roosevelt. Are you back to 100 percent now?
I'm still not back to being 100 percent yet, but every day is a chance to get better.
Your team set a season-high for points in the win over Roosevelt. What was the key to getting back to playing your style of basketball after averaging just 46 points in the previous two games?
Getting out and running the floor is a huge deal for us. If we can get points on fast breaks, we feel like teams are going to have a hard time matching up with us.
You have been coming off the bench frequently this season after being a starter for most of your high school career. Has it been a difficult transition to the sixth man role?
This year it has just been a deal where it's best for our current team. And whatever is asked of me, I'm going to continue to do.
How is your recruiting going? Are you any closer to making a decision on where you'll play next year?
I'm getting closer, but I'm still not sure what next year holds.