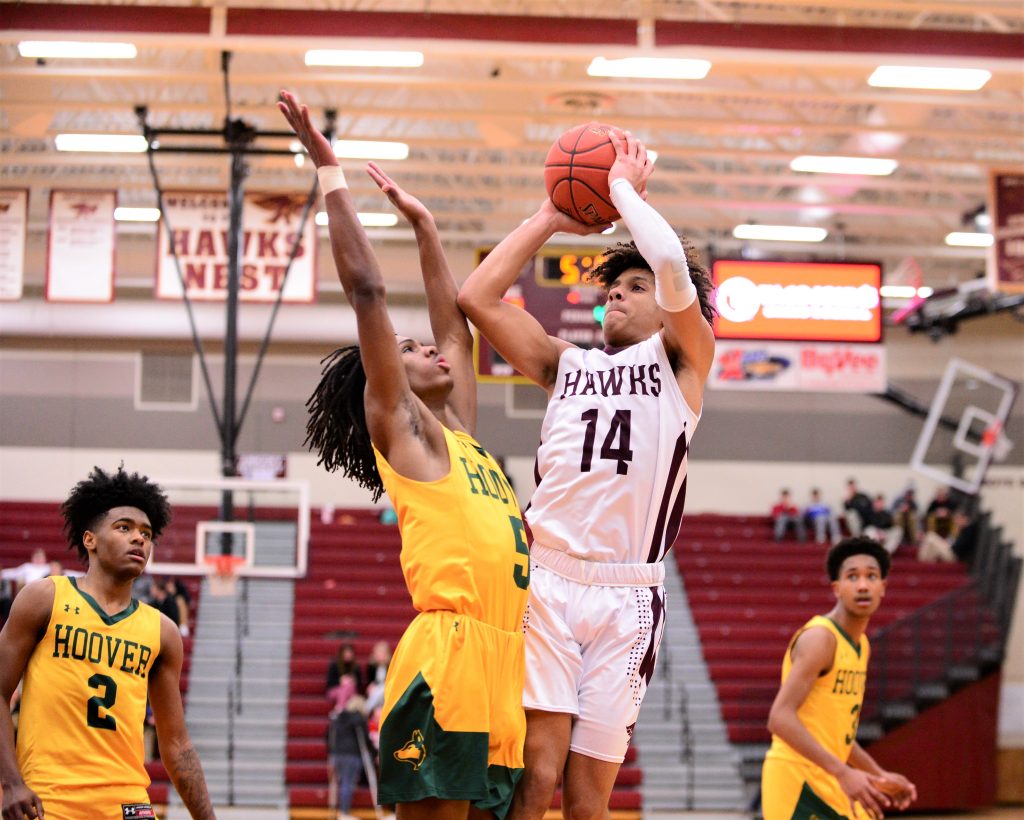 Tuesday's game against visiting Des Moines Hoover was an important one for the Ankeny boys' basketball team for a variety of reasons.
The Hawks were hoping to bounce back from Friday's loss to Dowling Catholic and build some momentum for postseason play. A win would also strengthen Ankeny's argument for a higher seed in Class 4A substate play when the coaches meet to determine the pairings on Wednesday.
The Hawks responded with a 77-69 victory behind Braxton Bayless' career-high 28 points.
"We knew this game was key to our seeding," said Bayless. "I want to give credit to my teammates for finding the hot hand the whole game."
Bayless wasn't the only Ankeny player who was torching the nets. Fellow guard Jordan Kumm made five 3-point goals and finished with 17 points.
"It's nice when you shoot better–Jordan got off to a hot start, and that was real big for him and our team," said Ankeny coach Brandt Carlson, whose squad went 12-for-19 from behind the arc. "I thought our guys just built on that momentum in the first quarter."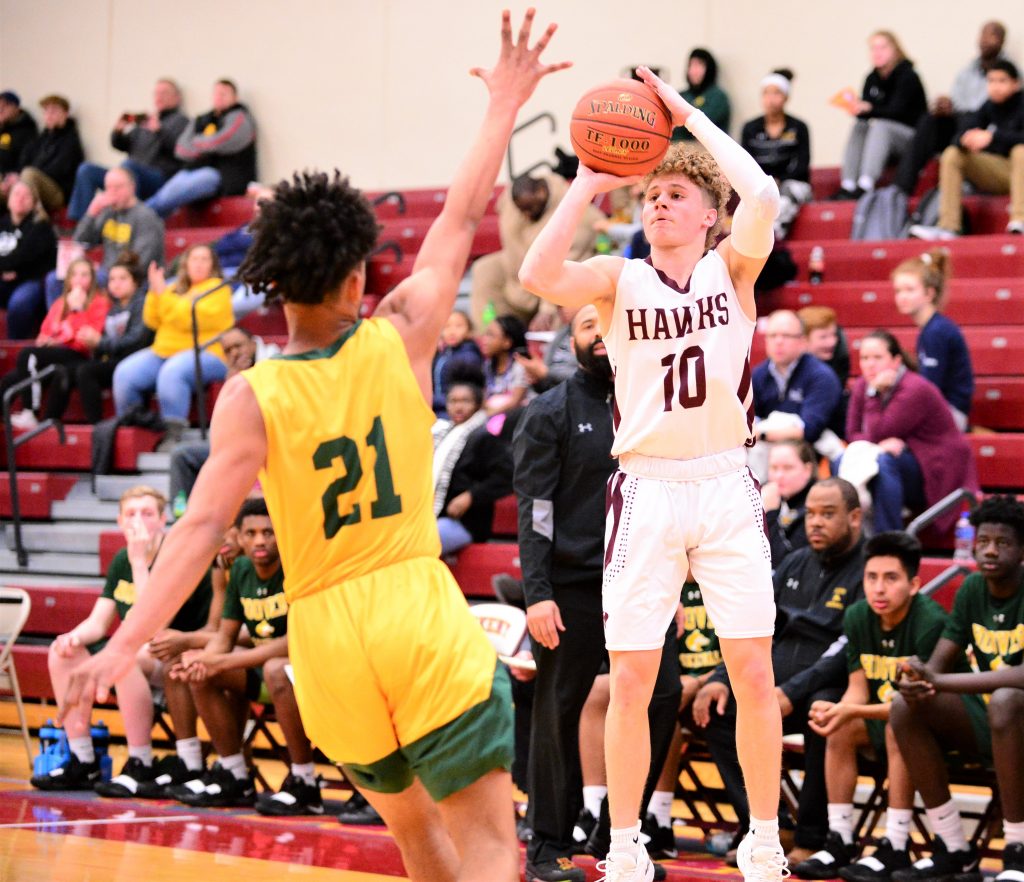 Ankeny jumped out to a 22-13 lead in the opening period. The Hawks held a 36-28 advantage at halftime, then increased their lead to 58-43 after three quarters.
"I was pumped," Bayless said. "It felt good to get the offense going."
Bayless went 7-for-9 from the field and had a season-high three 3-pointers. But he also attacked the basket and drew numerous fouls, going 11-for-12 at the free-throw line.
"He was really a floor general for us," Carlson said of Bayless, who also contributed six rebounds and seven assists.
Ankeny raised its record to 11-6 on the season. Hoover dropped to 10-8 with its fifth consecutive loss.
The Huskies recently had four starters suspended, but two of them–Hosea Treadwell and Adam Jackson–returned on Friday and came off the bench in a loss to Des Moines North, combining for 53 points. Kenny Quinn then rejoined Hoover's lineup on Tuesday.
"The only guy they didn't have was Manny Austin," Carlson said. "I felt like they were about as full strength as they've been all year, and we were too. It was a classic battle, and that's a team that we haven't beat since I've been here so that was huge for our program."
The Hawks also got some key contributions from their bench.
"I thought our guys just responded to some of the things we've been working on in practice. Tonight, we just took care of the ball and that was really crucial for us," Carlson said. "Every win at this time of the year is really important for you, and this one will allow us to have a really strong argument for our seed meeting."
Ankeny will host Johnston (14-4) in its CIML Central Conference finale on Friday.