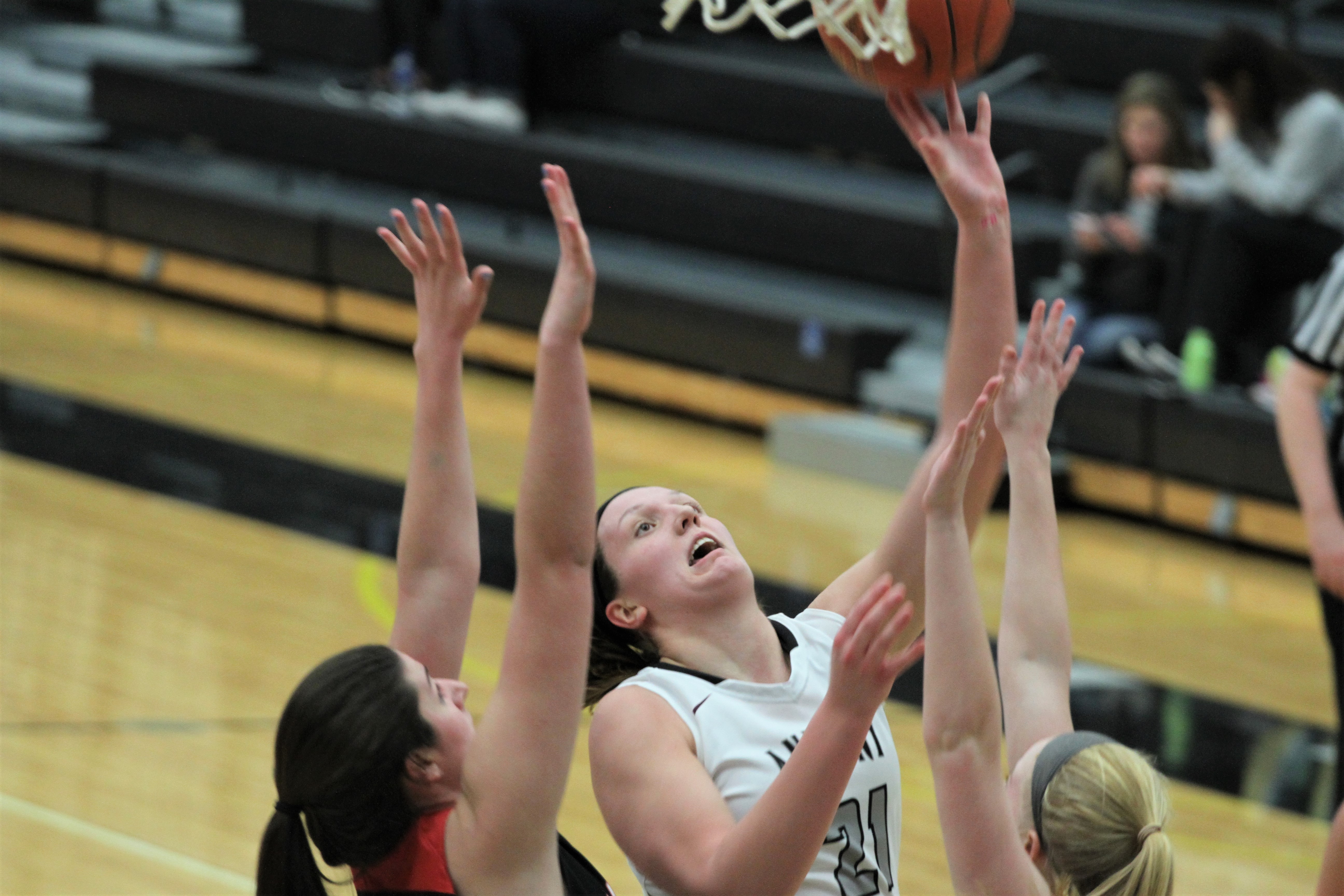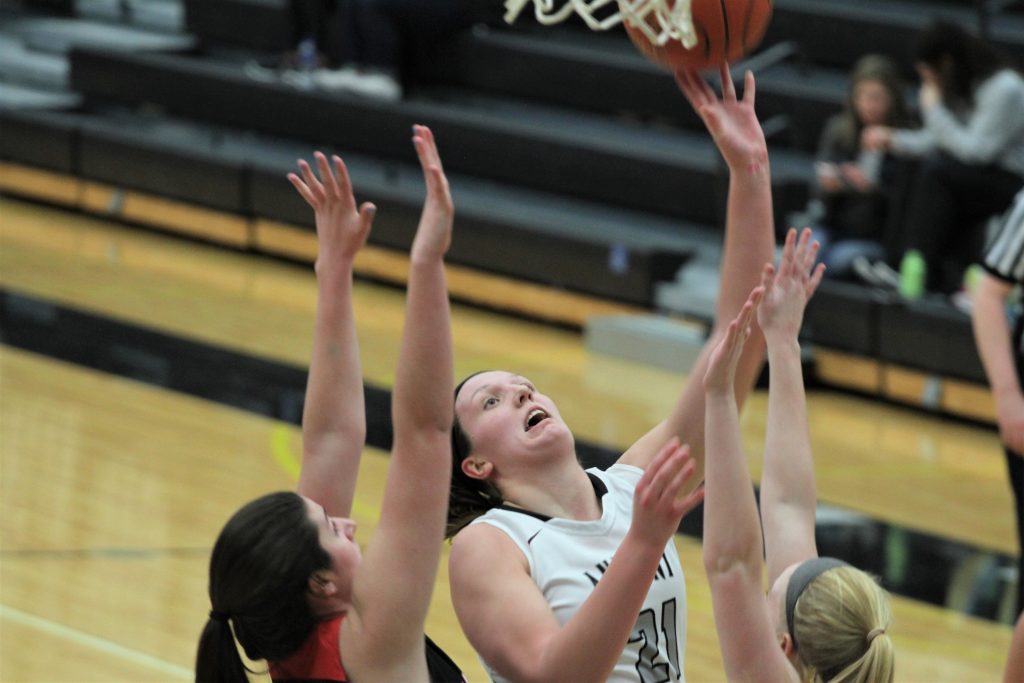 One of the hallmarks of the Ankeny Centennial girls' basketball program under coach Scott DeJong has been a rugged defense.
The Jaguars typically try to wear down their opponents over the course of a 32-minute game.
On Tuesday, Centennial's strategy may have benefited from a quirk in the schedule. Its opponent, Mason City, was coming off a 90-78 loss to 11th-ranked Dowling Catholic in a make-up game on Monday, giving the Mohawks less than 24 hours to recover before getting on a bus for the long trip to Ankeny.
The Jaguars, meanwhile, were well-rested after playing back-to-back games over the weekend.
"We had a tough game against Johnston on Friday, and I thought we played great against Ames with a lot of energy on Saturday," DeJong said. "But it probably was an advantage for us. I thought they got tired a little bit."
Mason City, the No. 3 team in Class 4A, wilted in the second quarter and eventually dropped a 73-55 decision to the No. 9 Jaguars, who relied on a balanced scoring attack to improve their record to 13-6. Four Centennial players finished in double figures, led by Rachel Schon with 18 points.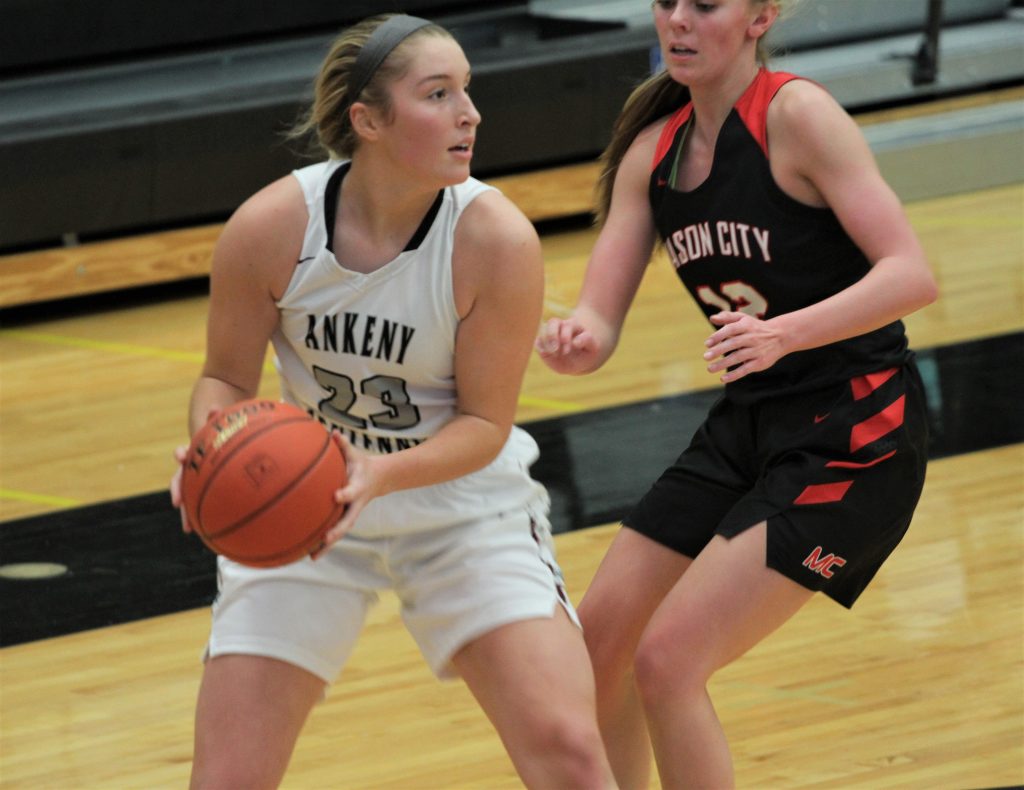 One night earlier, the Mohawks were unable to stop Dowling star Caitlin Clark, who set a single-game state record with 13 3-point goals and finished with 60 points–one shy of the all-time mark in the five-player era.
"I thought they would be tired because Dowling's a good team," said Centennial guard Meg Burns, who had 14 points in the win. "They're going to make you work, so I did expect them to be a little tired."
The Jaguars jumped out to a 20-12 lead in the first quarter before Mason City opened the second period with an 8-0 run to tie the game. Kenna Sauer then answered with a 3-point play to put Centennial ahead for good with 5 minutes 5 seconds left until halftime.
Sauer had 10 points in the first half as the Jaguars built a 40-27 advantage. She finished with 14 points.
Centennial's inside trio of Sauer, Schon and Alexandria Keahna-Harris dominated the smaller Mohawks in the paint. Keahna-Harris had 13 points.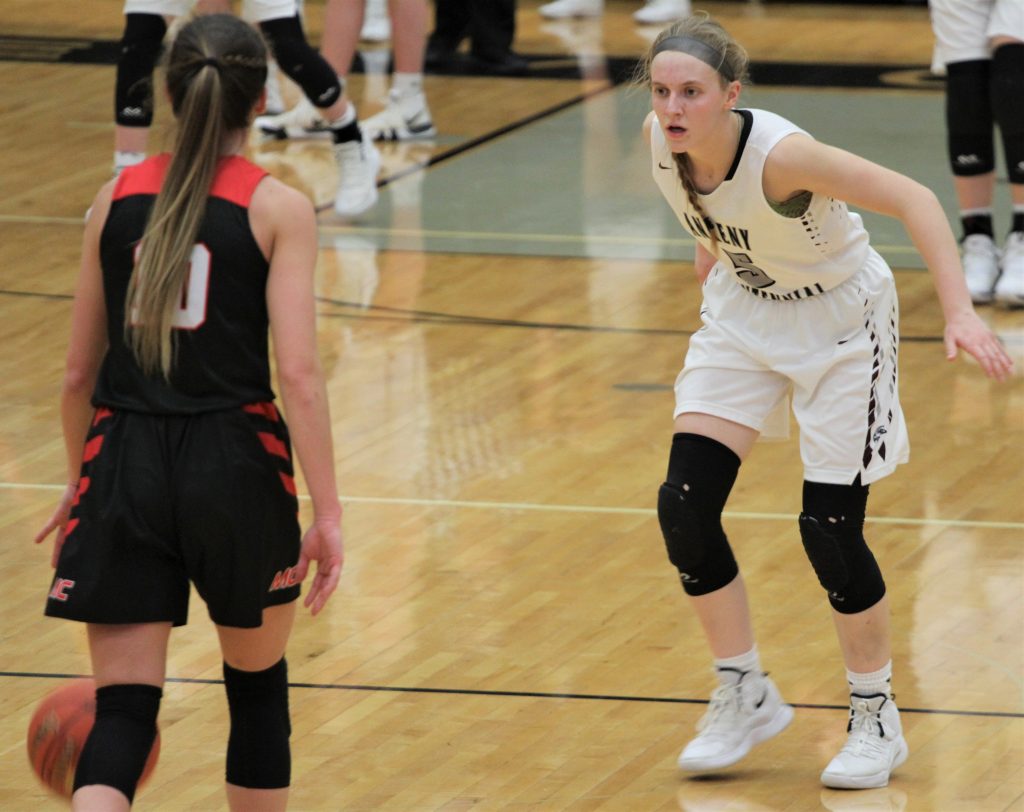 "We had a big advantage inside, and we took advantage of it," DeJong said. "There were a few times I wish we would have taken a little more advantage of it, but we can't just be an inside team. I think we've gotten better the second half of the season by having a little more inside-outside game. Our guards have penetrated more, and I just thought it was a good overall team win for us."
If the Jaguars weren't scoring inside against Mason City's zone defense, they were shooting over it. Burns had four 3-point goals, while Lily King and Taylor Runchey each added one.
"We practiced a lot against (the zone) because we knew they were going to run a lot of 1-3-1 and 2-3 and throw a lot of defenses at us," Burns said. "We were prepared for that."
Runchey also helped hold Iowa recruit Megan Meyer to 17 points, eight below her average. The Mohawks dropped to 11-8 on the season.
Centennial will host No. 13 Urbandale (10-9) in its CIML Central Conference finale on Friday.