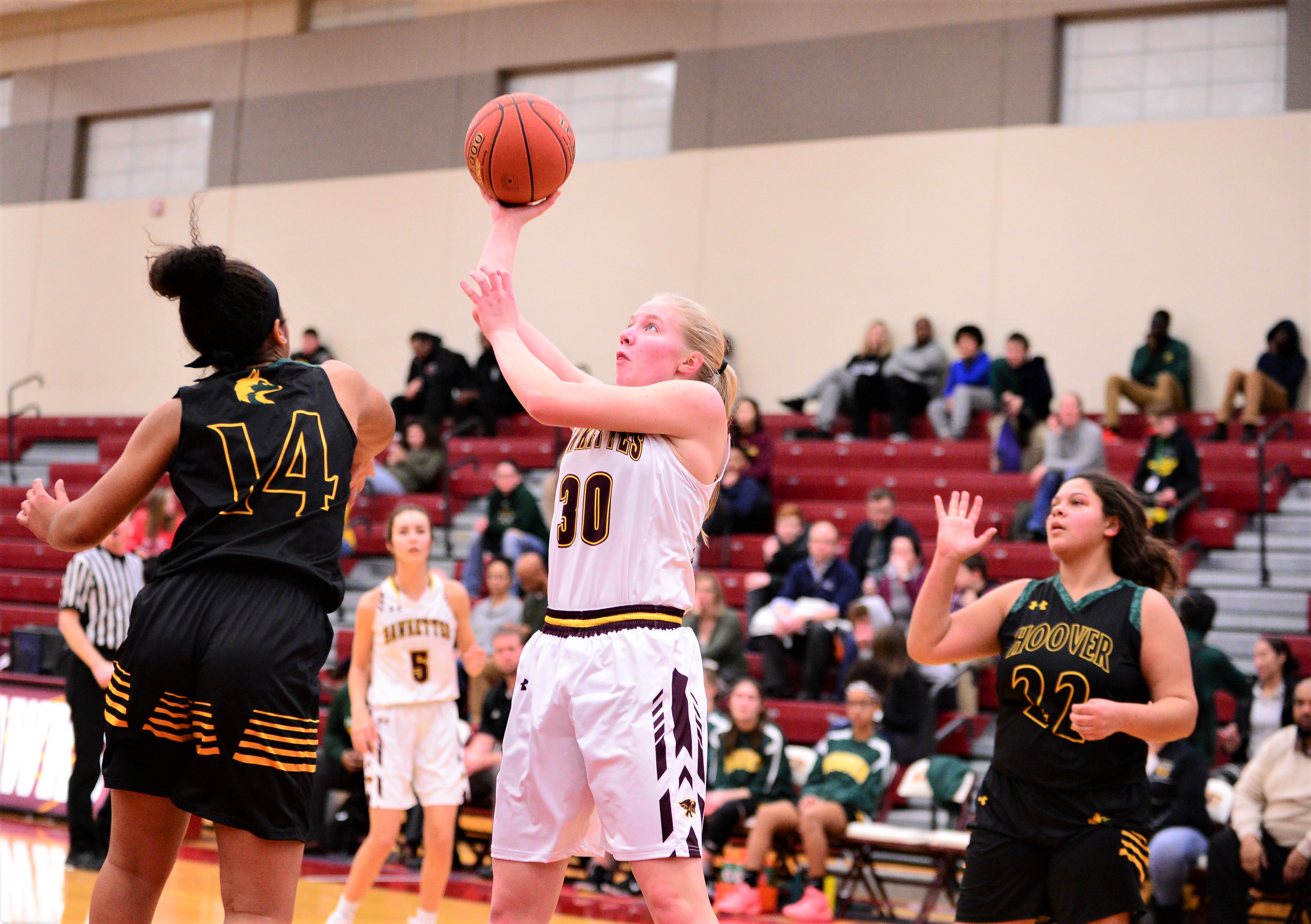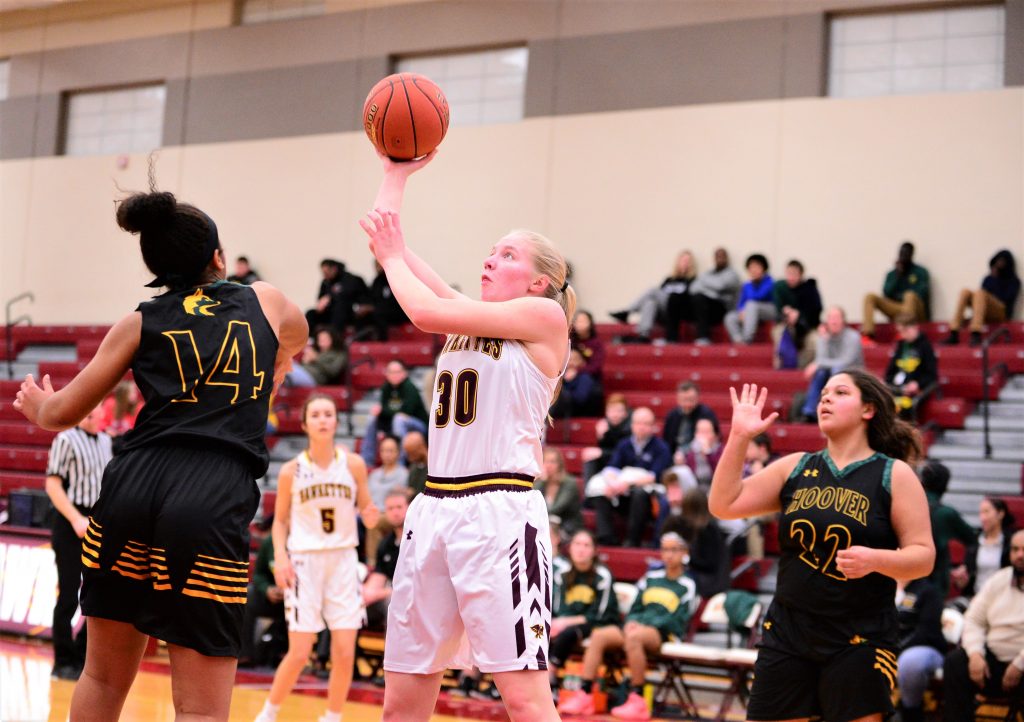 The return of Abby Johnson could make the Ankeny girls' basketball team a dangerous opponent in postseason play.
Johnson scored 17 points on Tuesday in her second game back from a foot injury as the Hawkettes rolled to a 58-26 victory over visiting Des Moines Hoover.
"I feel like I'm getting stronger and more confident with each game I play," said Johnson, a sophomore forward. "I'm happy I get to play in a few regular-season games before the postseason. I'm excited to be back on the court with my team because they're really fun to play with."
The win was Ankeny's third in a row and improved its record to 9-10. The Hawkettes had lost seven of nine games without Johnson before she returned to the lineup on Friday and scored eight points in a 64-61 triumph over 11th-ranked Dowling Catholic.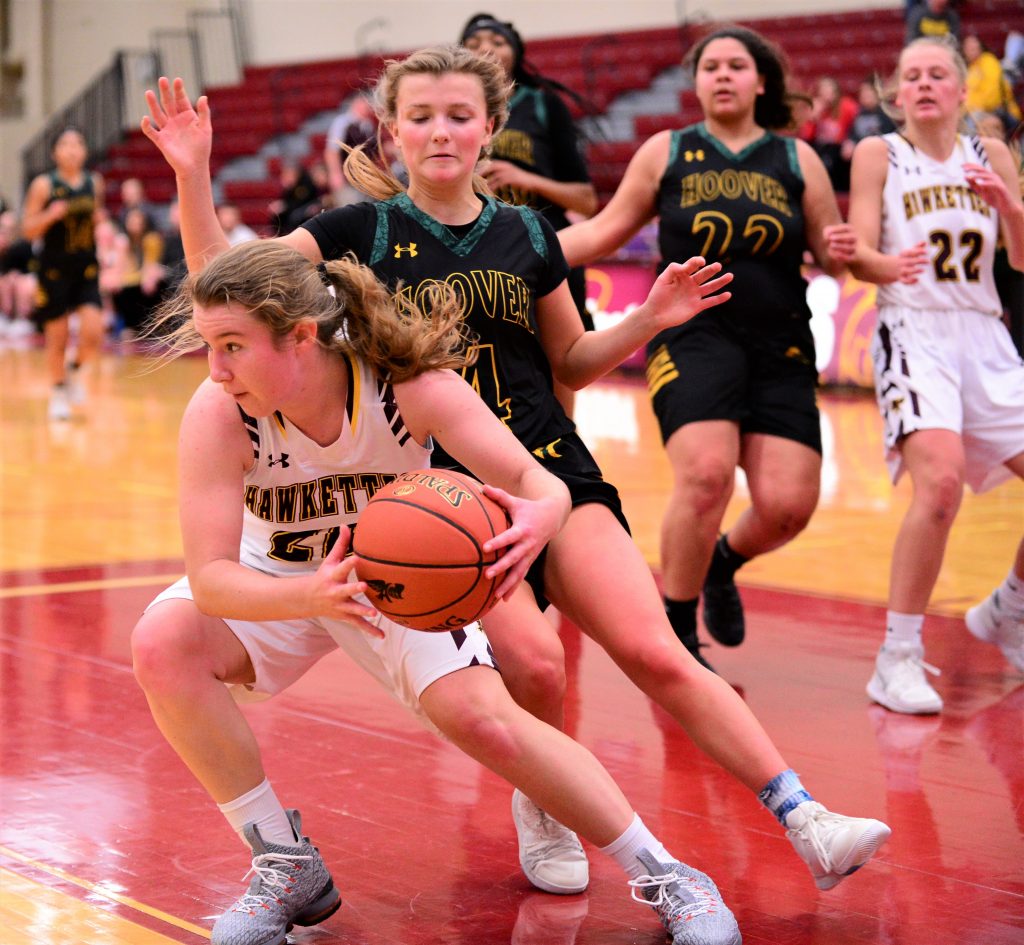 "It's definitely nice to have Abby back," said Ankeny coach Dru McAnelly. "She can score the ball, and that gives us that extra punch on offense that we've missed in some of our close losses to Johnston, Ames and Urbandale. Tonight, she looked a little more comfortable–I think she's starting to get her legs back under her. She probably could have played longer stretches if the game situation had been different."
Ankeny held a 9-8 lead at the end of the first quarter. The Hawkettes then outscored Hoover in the next two periods, 27-10, to build a 36-18 advantage.
"Hoover came out with a lot of energy, and we came out a little flat," Johnson said. "Once we got into our groove and began to push the ball up the court, we were able to get the shots we wanted and break down their zone."
Sara McCullough had 15 points in the win. Ashley Harrington added nine points, while Jaelynn Kueker had nine rebounds and five steals.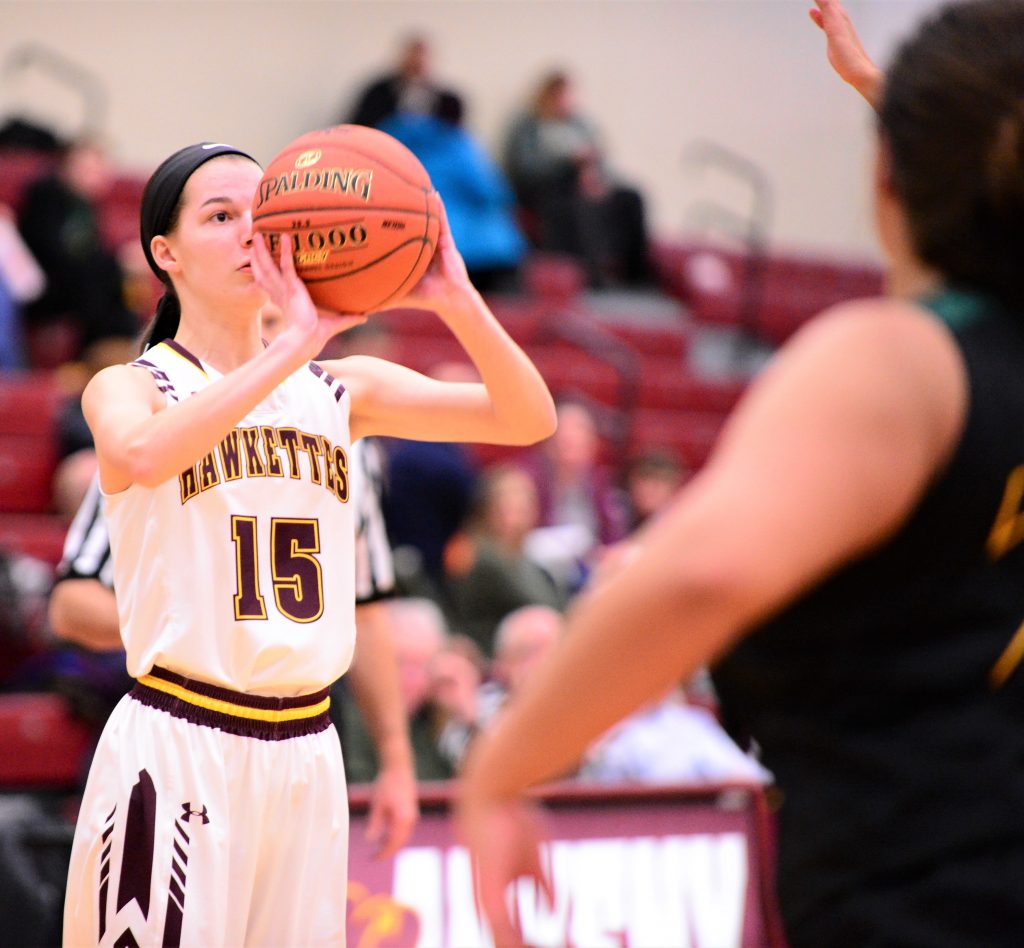 Ankeny scored most of its points in the paint, connecting on 18-of-25 shots from inside the arc. The Hawkettes made just 4-of-26 3-point attempts.
The Huskies dropped to 4-16 on the season.
"(Hoover) just packed a zone in and we couldn't hit shots, and they did a good job of rebounding so we didn't get second-chance points," McAnelly said of his team's slow start. "We hadn't seen zone since before Christmas, so we were a little rusty with it. But it was probably good for us because we may see it against Des Moines East in the regional tournament."
Ankeny will host No. 3 Johnston (18-2) in its regular-season finale on Friday.