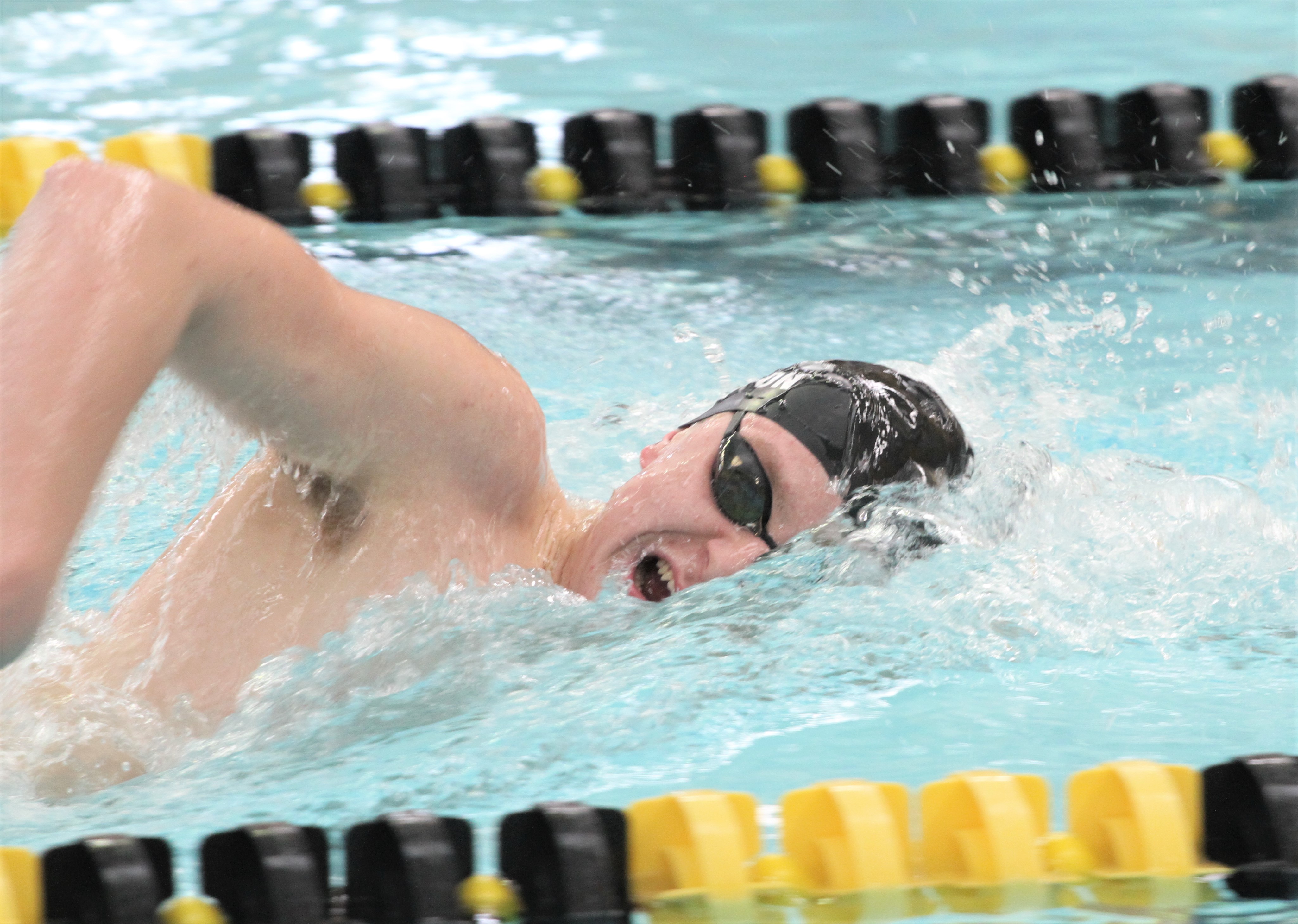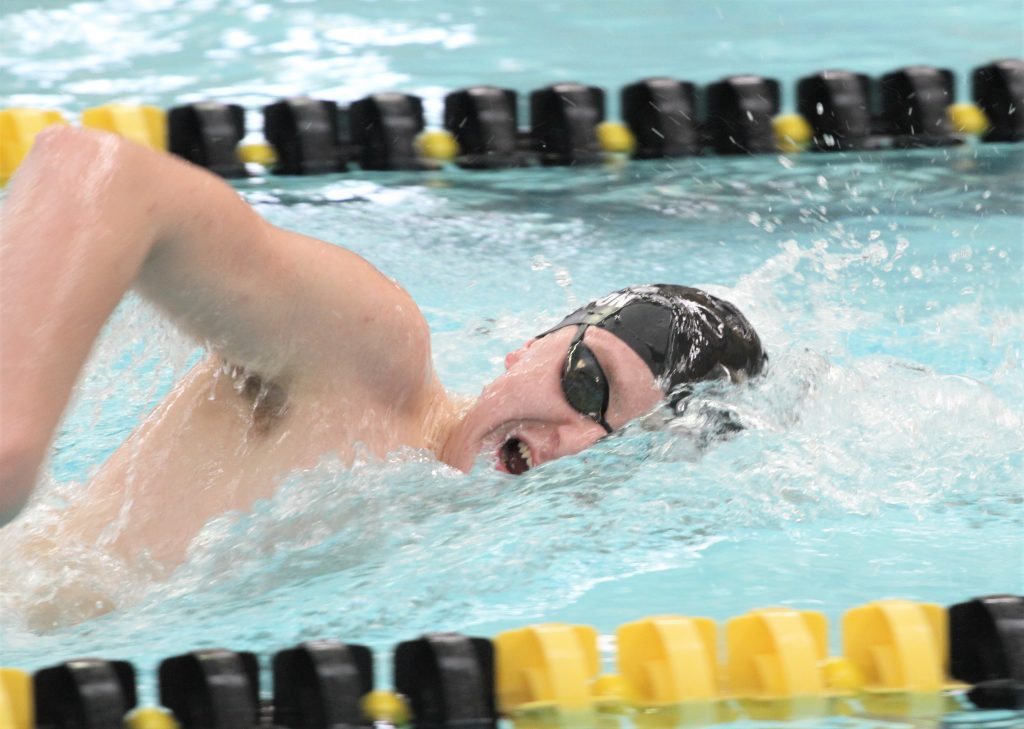 Even though the Ankeny boys' swimming squad has dropped to seventh in the latest team power rankings with 1,793 points, the Hawks appear to be in good position to capture their first state title on Saturday at the University of Iowa's Campus Recreation and Wellness Center in Iowa City.
Ankeny has qualified for the state meet in 10 of the 11 events and will score 214 points based on where its qualifiers are seeded. CIML rival Waukee, which is seeking its third crown in four years, is projected to score 202.5 points.
"Hopefully, we can pull it out," said Ankeny sophomore Trent Frandson, who was named the district athlete of the year after leading the Hawks to the district title on Feb. 2 at Southeast Polk.
Ames won last year's meet with 221 points, edging Valley by a point. Ankeny equaled its best finish in school history, tying Bettendorf for third place with 166.5 points.
Both Ankeny and No. 2 Waukee are seeded among the top six teams in all three relays. It will be important for the Hawks to improve on their ninth-place finish in the 200 medley relay at last year's meet.
"We've struggled early in meets this year, but I felt like we got off to a great start at districts," said Ankeny coach Justin Crouch. "It's going to take that effort carried over to (state) to continue on that path."
Waukee's Cameron Linder and Andrew Reiter are the top two seeds in the 200 individual medley. Ankeny, meanwhile, has a chance to score a lot of points in the distance events, where Frandson is seeded second in the 500 freestyle and fifth in the 200 freestyle–the same spots where he finished in those races a year ago.
Dylan Moffitt of Cedar Falls is the defending champion in the 500 freestyle. He posted the top qualifying time at districts with a clocking of 4:35.53, just ahead of Frandson's 4:36.46.
Frandson is one of several Hawks who wasn't fully tapered for the district meet.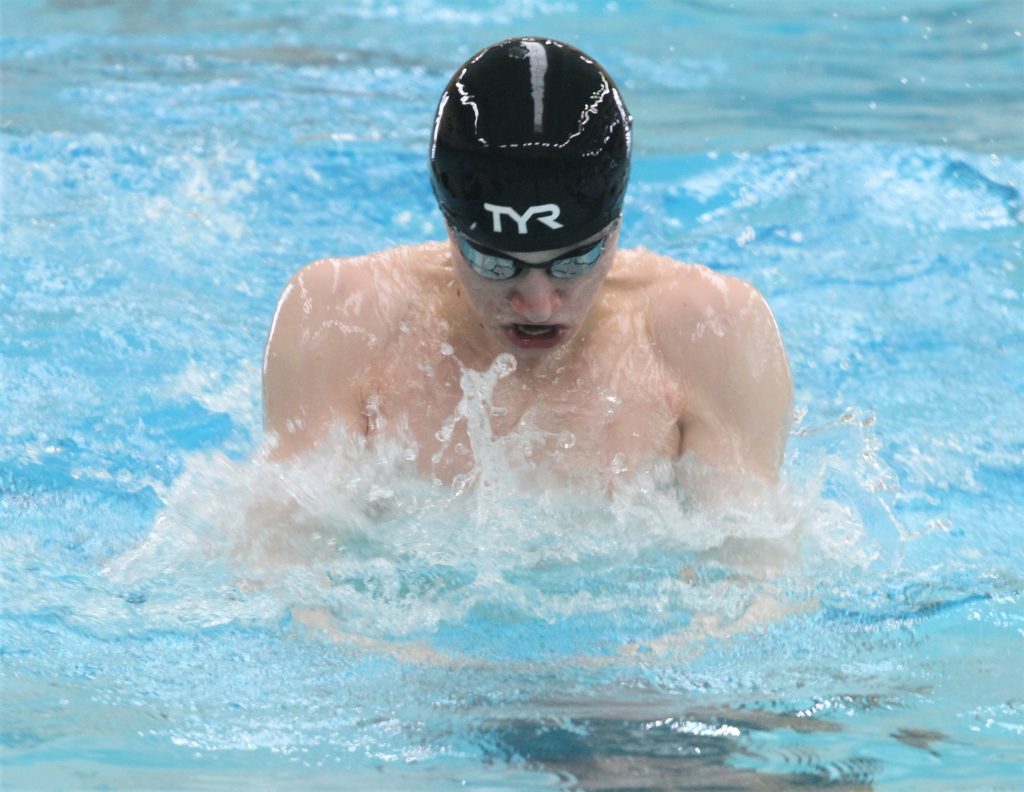 "We should be a lot faster (for state)," Frandson said. "We can get some more rest and everyone will be shaved, and I'll put a suit on."
Among the other contenders for the team title is top-ranked Bettendorf, which is projected to score 177 points. No. 3 Dowling Catholic (155.5 points), No. 4 Iowa City West (146.5), No. 5 Pleasant Valley (155.5) and No. 6 Valley (150) could also be in the mix.
Bettendorf is led by junior Charlie Bunn, who is the top qualifier in both the 50 and 100 freestyle events. Bunn also anchors the Bulldogs' top-seeded 200 and 400 freestyle relays.
The Hawks will try to counter Bettendorf's speed with multiple placewinners in the sprint events. Max Martin is seeded third in the 50 freestyle, while Adam Vaske is ninth and Jae Swanepoel is 11th. Vaske is also seeded eighth in the 100 freestyle.
"Our goal is that our taper will get us where we want to be," said Martin, who placed fourth in the 50 freestyle a year ago. "We want to swim faster than what we did (at districts) in all of our events."
Ankeny's Weston Miner is seeded fourth in the 100 butterfly, while Brek Stukerjurgen is seventh in the 500 freestyle. Stukerjurgen is seeded sixth and Miner 12th in the 100 backstroke.
Mason Keinroth is seeded 11th in the 200 IM for the Hawks. Swanepoel is seeded 24th in the 100 freestyle.
Ankeny will try to become the fourth straight champion from the CIML. The league has dominated the state meet since Iowa City West won back-to-back crowns in 2014-15.
"Our ultimate goal is to win it," Crouch said.