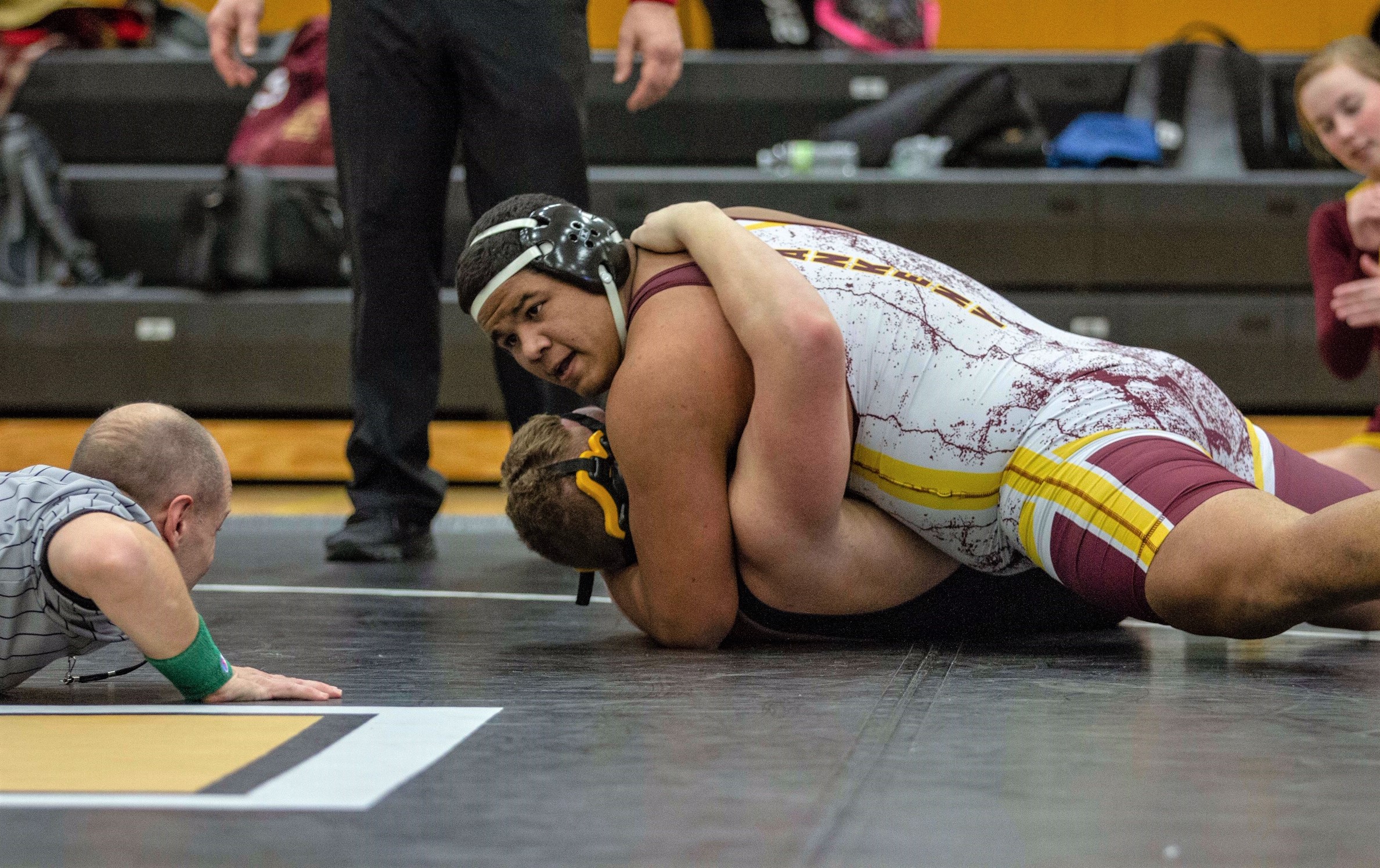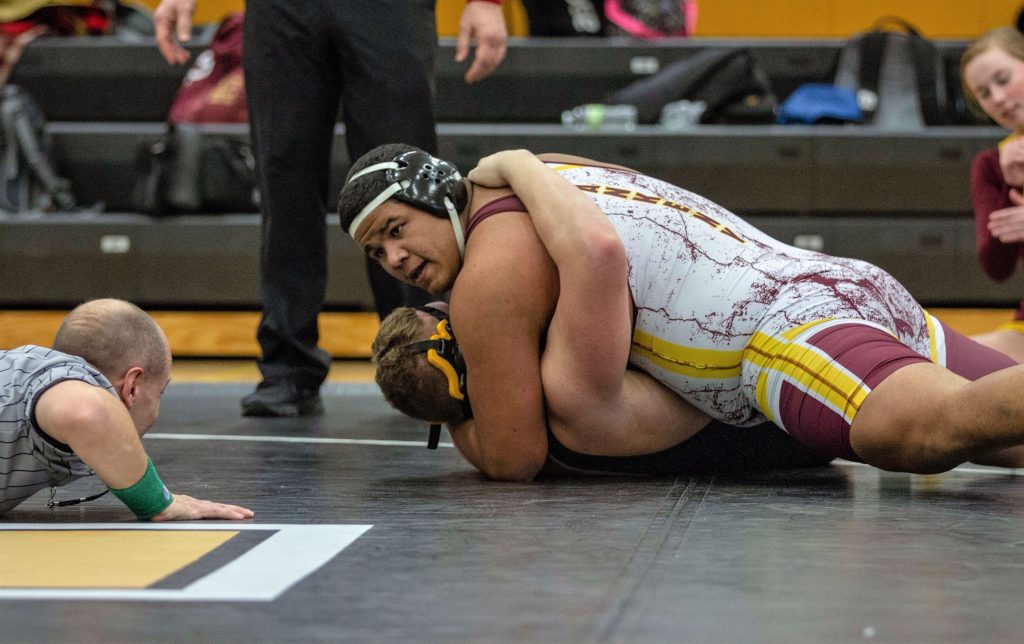 Ankeny wrestling coach Jack Wignall is determined to get his team to the state duals tournament.
It just won't be this year.
The 16th-ranked Hawks advanced to a Class 3A regional final on Wednesday at Southeast Polk before dropping a 57-17 decision to the No. 1 Rams, who earned another trip to next week's state duals at Wells Fargo Arena.
"I feel like we lost a match or two that we shouldn't have, but we learned some things in those matches that will hopefully help us on Saturday (at the district tournament)," said Wignall. "I thought we battled hard."
Ankeny finishes the dual season with an 11-7 record. The Hawks defeated No. 17 Des Moines East, 57-16, in the regional semifinal.
Ankeny won 10 of the 14 matches against the Scarlets, who will host the district tournament.
"(East) didn't wrestle all their studs–that's the bottom line," Wignall said. "You know, for the first three years that I coached, we were on the outside looking in for these (regional) duals. I've always said to myself that I want to get into state duals, and we're going to do whatever we can to make that happen. And you have to win that first (regional) dual. We're going to put our guys out there, but maybe some of the other teams don't care that much about it. But it means something to me and to our team."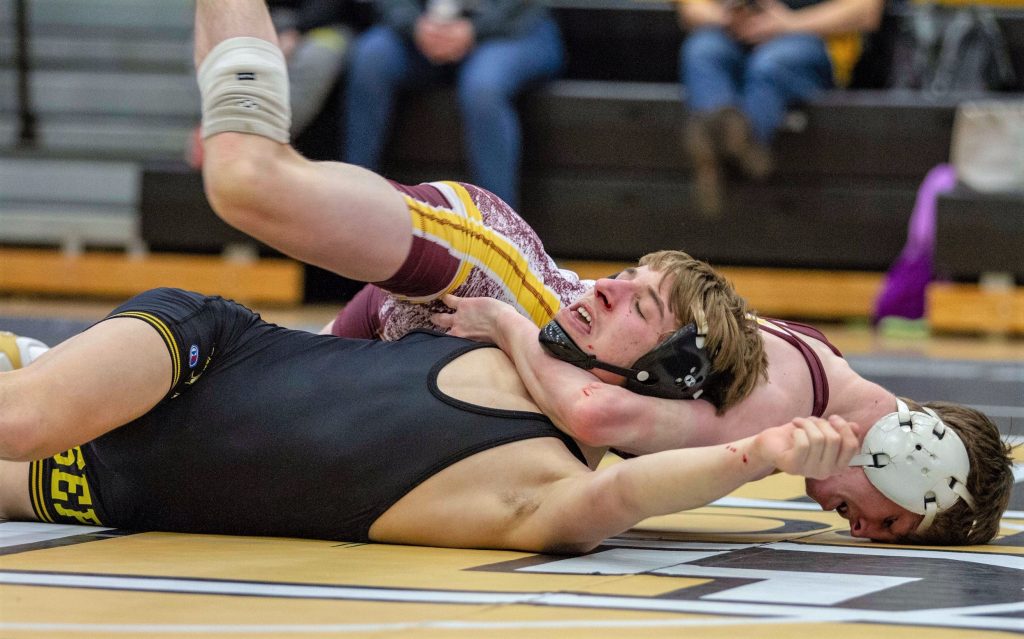 Ankeny got a pair of wins from the top-ranked duo of Trever Anderson at 106 pounds and Caleb Rathjen at 126. Eighth-ranked heavyweight Romello Gray won by forfeit against East before pinning Southeast Polk's Connor Brown in 3 minutes 12 seconds.
Rathjen won by a technical fall against Southeast Polk's fifth-ranked Carter Martinson, pulling the Hawks to within 24-17 after eight matches. But the Rams then closed out the meet with six consecutive victories, capped off by five straight pins.
"We knew the last four weights were going to be tough," Wignall said. "Southeast Polk is just exceptional in those areas."
Ankeny's eighth-ranked Cael Cox dropped a 5-1 decision to fifth-ranked Devin Harmison at 113. The two wrestlers could meet again at the district tournament.
"Cael wrestled (Harmison) pretty tough," Wignall said. "He keeps closing the gap on him."
The Hawks simply didn't win enough matches to accomplish their goal.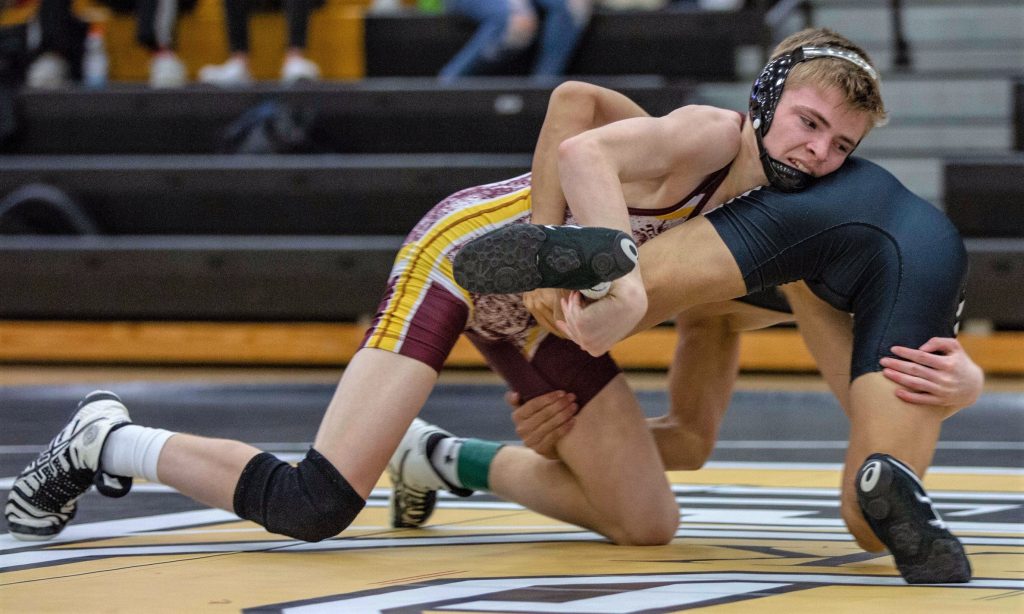 "You have to have a couple of upsets to beat a team like Southeast Polk, and we haven't had that," Wignall said. "But we're going to get there."
Here are the match-by-match results from both meets:
Ankeny 57, D.M. East 16
170: Scherle pinned Truitt, 3:34; 182: Scott (E) beat Pomrenke, 13-5; 195: Co. Rathjen pinned Alaverz, 4:14; 220: Bales pinned Morris, 1:54; 285: Gray won by forfeit; 106: T. Anderson pinned Yates, :49; 113: Cox pinned Lovan, 1:49; 120: Ames pinned Kinney, 2:58; 126: Ca. Rathjen pinned Roberts, :39; 132: Kallem pinned Niederklopfer, 1:00; 138: Milligan (E) beat D. Anderson, 9-2; 145: Dentis (E) pinned Carl, :46; 152: Head (E) beat Rose, 6-3; 160: Watson beat Boylan, 2-1.
Southeast Polk 57, Ankeny 17
182: Brindley pinned Pomrenke, 2:50; 195: Christenson pinned Co. Rathjen, :47; 220: K. Runyon pinned Bales, 3:45; 285: Gray (A) pinned Brown, 3:12; 106: T. Anderson (A) pinned K. Anderson, 3:25; 113: Harmison beat Cox, 5-1; 120: Jesuroga beat Ames, 11-5; 126: Ca. Rathjen (A) won by technical fall over Cart. Martinson, 19-4; 132: Cars. Martinson beat Kallem, 6-4; 138: Marchand pinned D. Anderson, 4:09; 145: Strickland pinned Carl, 1:16; 152: L. Runyon pinned Rose, :42; 160: DeVos pinned Watson, 1:36; 170: Montgomery pinned Scherle, 1:49.